Riders at X Spin Club, a cycling studio in Singapore offering spin classes, were left scrambling after the cycling studio closed its Downtown East outlet.
The riders had also allegedly experienced poor customer service after they contacted the studio to resolve the issue.
In summary, many riders were unhappy with the following points:
The cycling studio did not ensure that affected riders are notified about the closure, simply uploading an Instagram post about it.

The studio shifted riders to a different location without offering a refund option, and also not allowing cash refunds.

The way the studio responded when riders texted them on Instagram to resolve their situation.

The studio blocked them on their social media page.
According to them, here's what happened:
One rider was not informed of outlet closure
One rider, Evyn Toh, who booked a class at X Spin Club's Downtown East outlet, said she only realised that her class had been relocated when she arrived at the venue.
In a series of Instagram Stories, she explained that the booking was made on the cycling studio's website, and that a confirmation receipt had been sent to her email.
However, Toh also said that the studio did not email or contact her to inform her that her class had been relocated.
Instead, she only found out about the change in location after scrolling through X Spin Club's Instagram page and Telegram channel.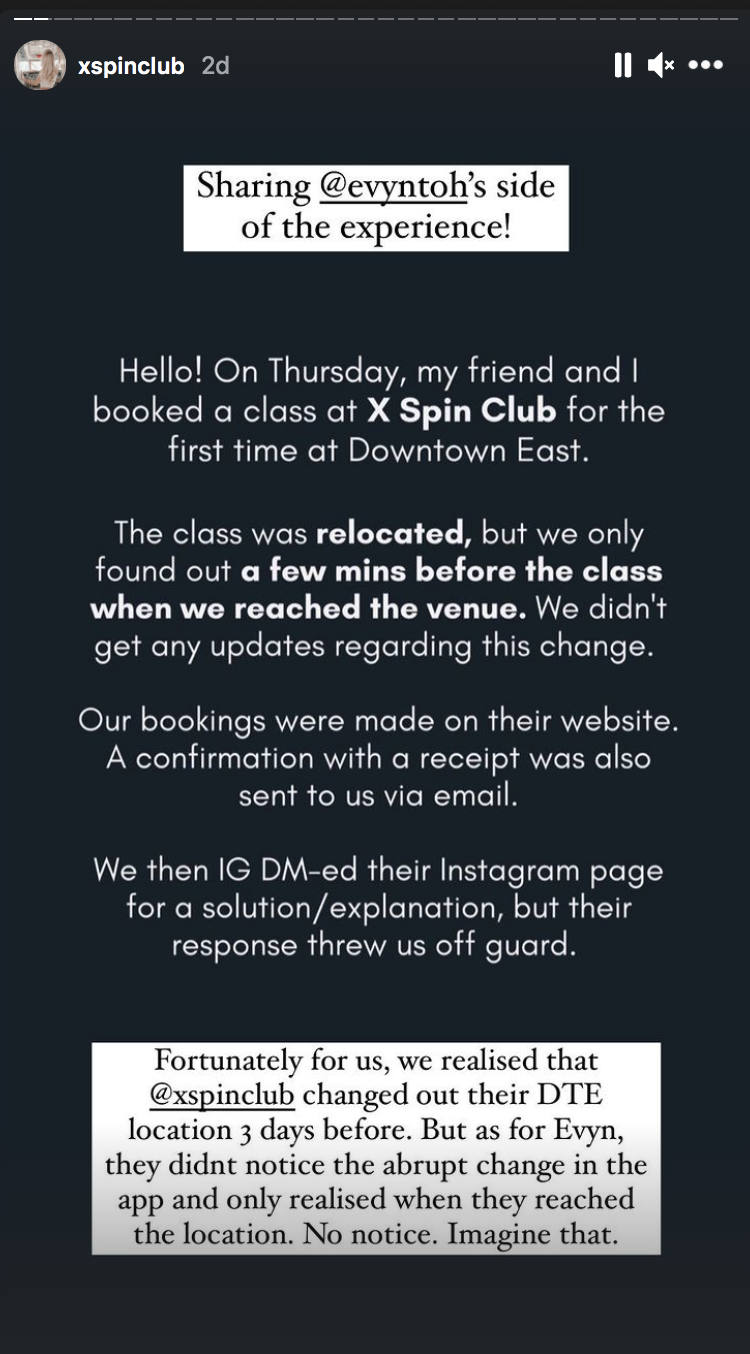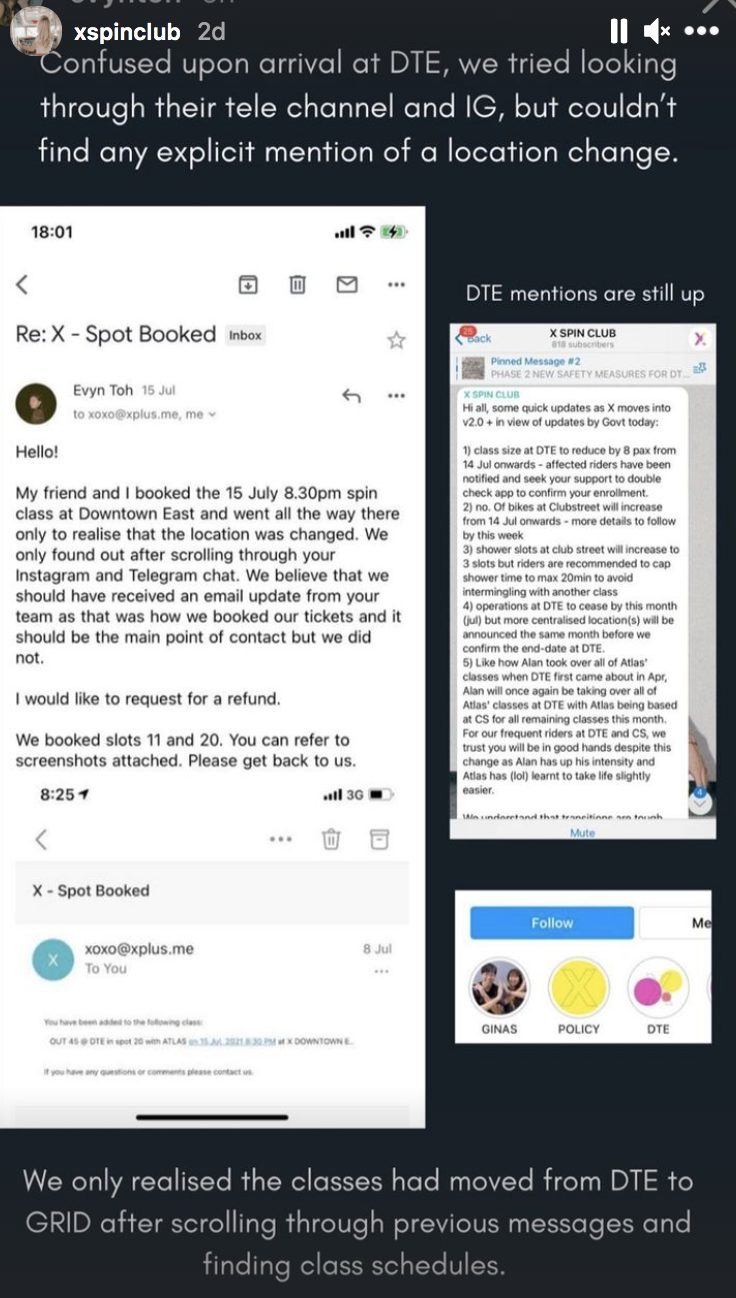 Toh emailed the cycling studio and contacted them through Instagram direct messages to explain her situation and request a refund for the class.
She also pointed out that the cycling studio should have informed its riders through email regarding the change as not everyone follows their social media channels.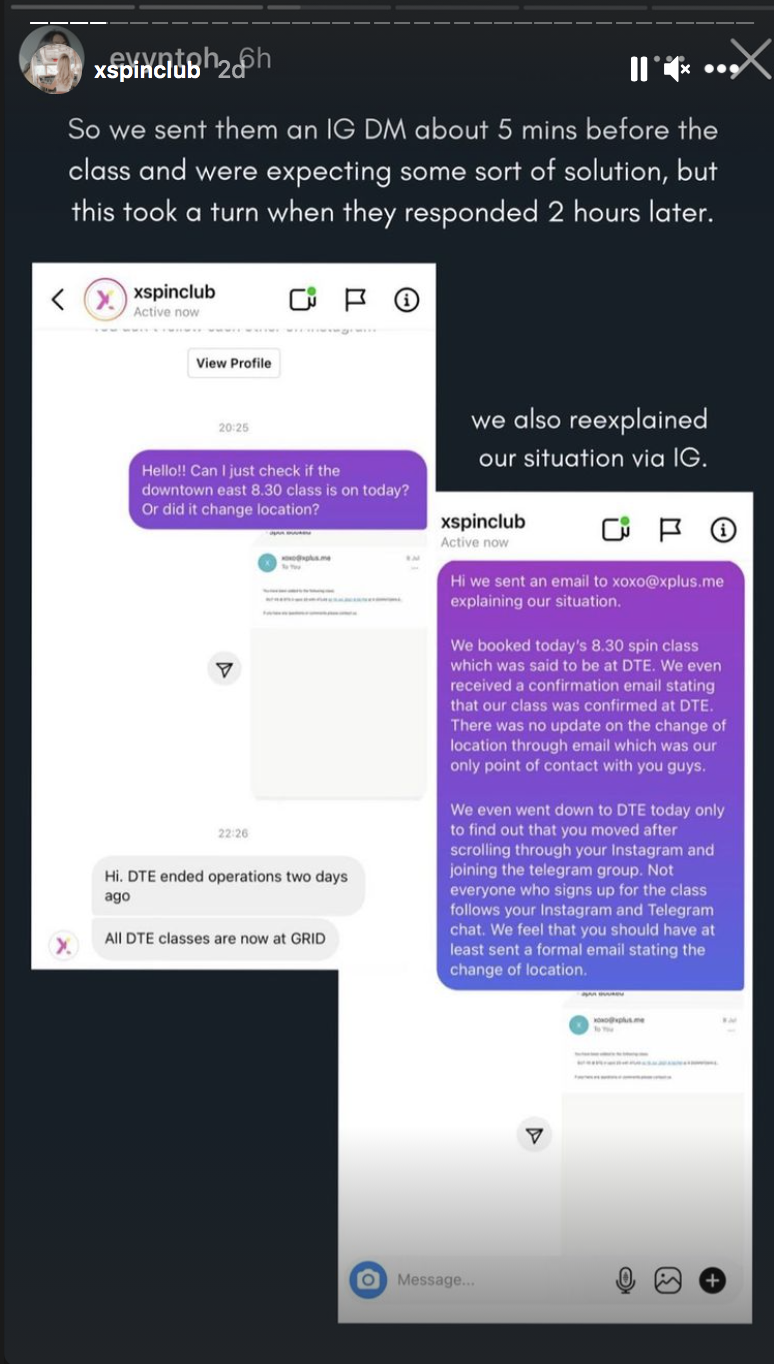 However, X Spin Club said that their primary mode of communication was via Instagram.
They then replied, "If this is how you start a convo then ok", adding that Toh had started the conversation "with blame" and "name-calling".
The cycling studio later said that they can only refund the ticket and not the amount paid.
The staff also informed Toh that they would reply to her email and would no longer reply to her via Instagram direct messages "since [email] is [her] preferred form of communication".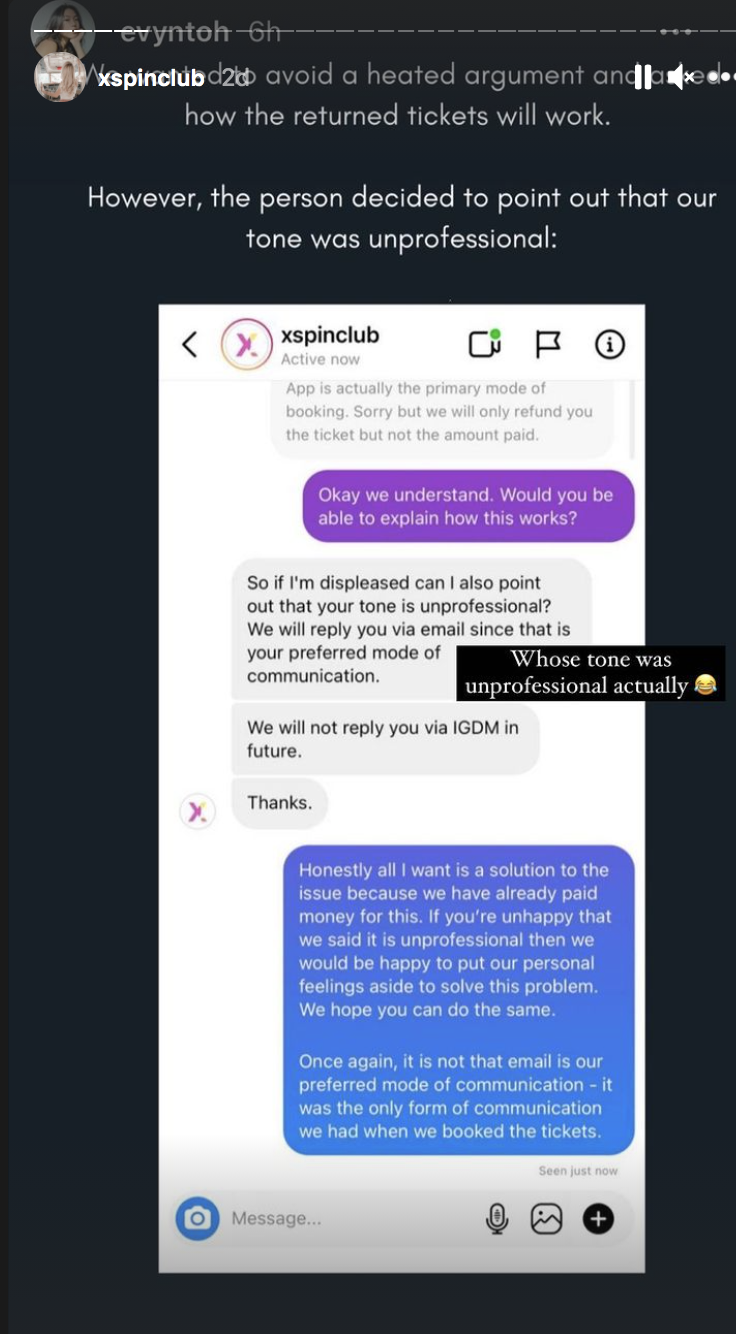 According to Toh, the cycling studio has yet to respond to her despite a follow-up email she sent.
In her Instagram story, she explained that her main concern was how the situation was handled.
She also felt that the cycling studio should not assume that its riders follow their social media.
Spin club allegedly blocked riders
Another rider, Yohana Agasta, also took to Instagram Stories to share her experience with the cycling studio.
Yohana and her friends had purchased tickets for a spin class. On July 10, they booked a July 15 class at Downtown East.
They had chosen the Downtown East outlet for their ride as it was near where they lived.
However, on July 12, her friend noticed that the spin class was no longer reflected in her class schedule.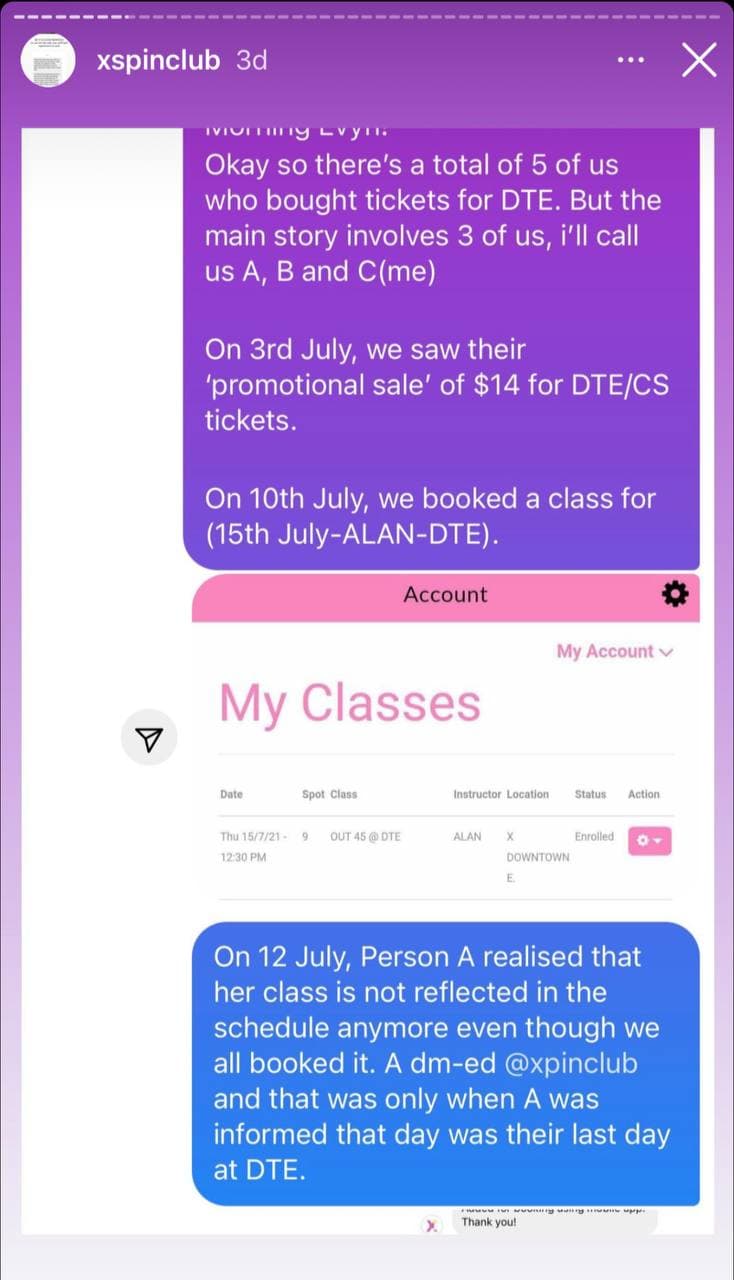 Thus, Yohana's friend decided to send an Instagram direct message to the cycling studio regarding the matter.
That was when the group of friends found out that July 12 was the cycling studio's last day at Downtown East.
Due to the last minute change of venue and the lack of update from the studio regarding the change of location, Yohana's friend decided to request a refund.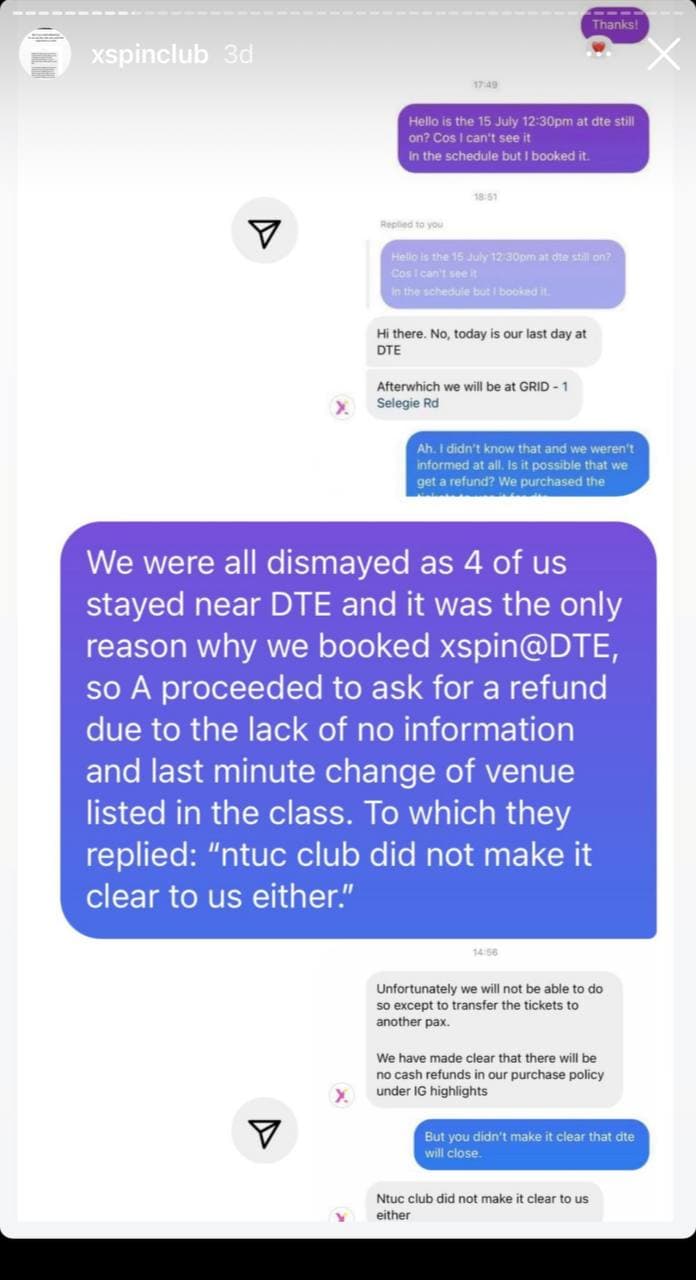 Unfortunately, the cycling studio said that cash refunds are against their policy.
When Yohana's friend pointed out that the cycling studio did not make it clear that the outlet will close, X Spin Club replied that "NTUC club did not make it clear to us either".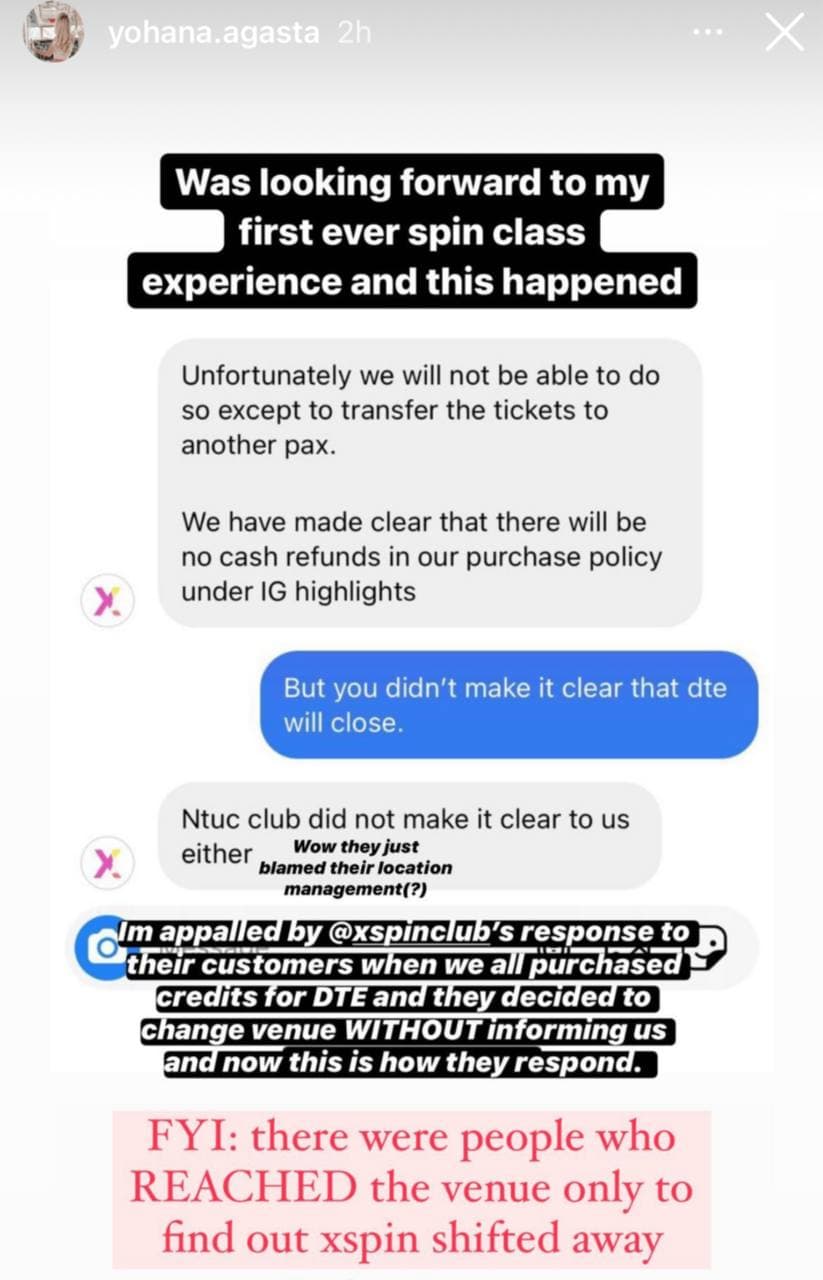 In her Instagram story, Yohana said that she was "appalled" by the spin club's response.
Yohana also claimed that the spin club had blocked riders who requested a refund.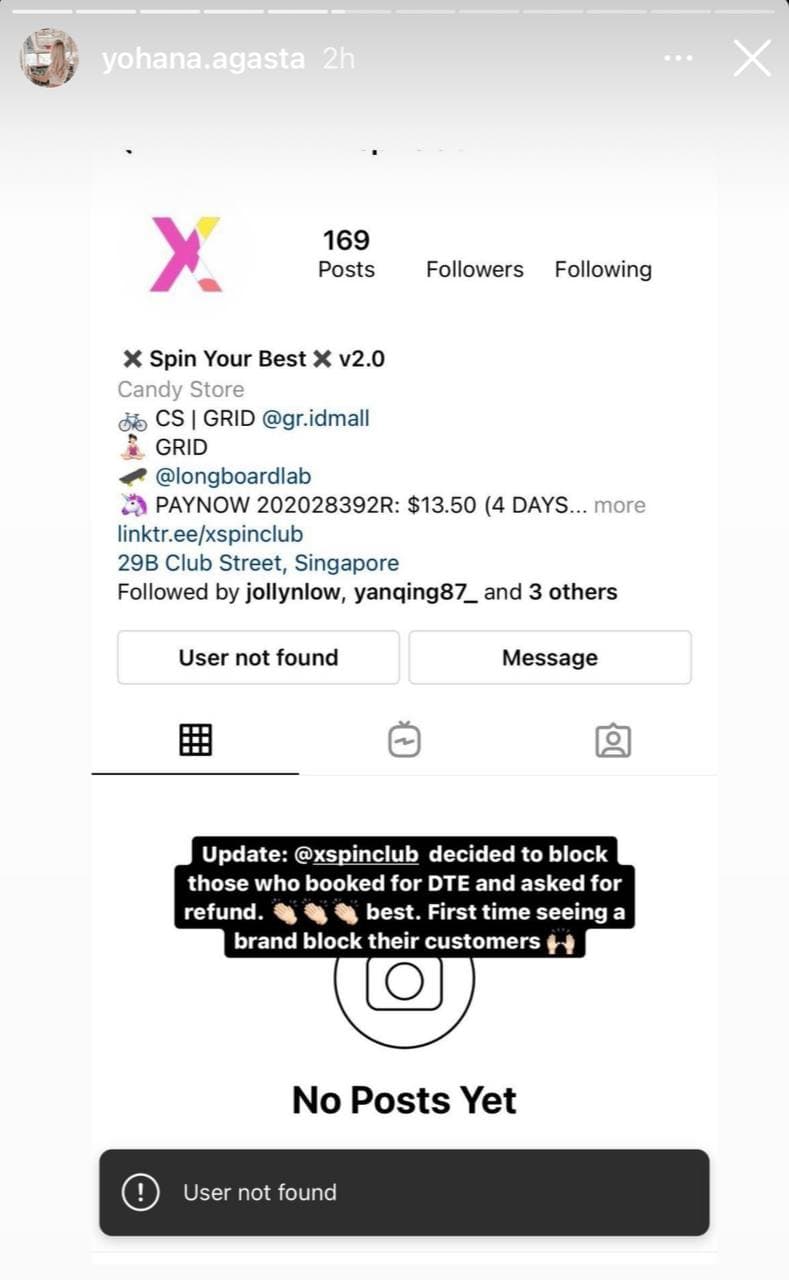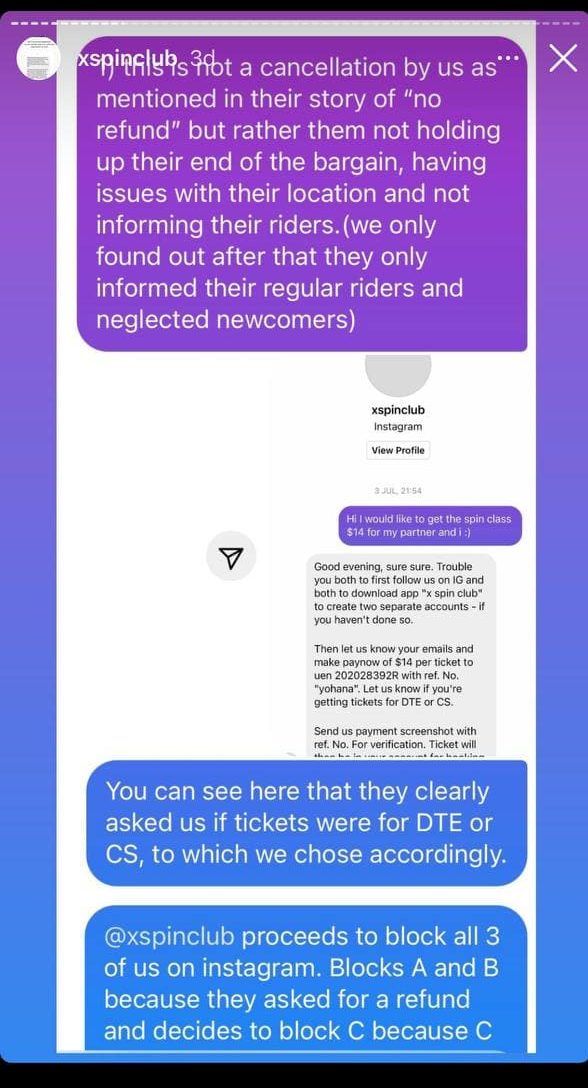 Yohana and her friends later decided to attend their July 15 spin class at the new location, GR.ID mall, as they did not want to waste their money.
GR.ID mall is located near Dhoby Ghaut.
After their class, they approached the spin instructor and asked about the incident.
The instructor told them that he was not aware that their social media managers were blocking riders, and said that he would talk to them about it.
In addition, at the time of her post, X Spin Club had yet to respond to her friend's email regarding the matter.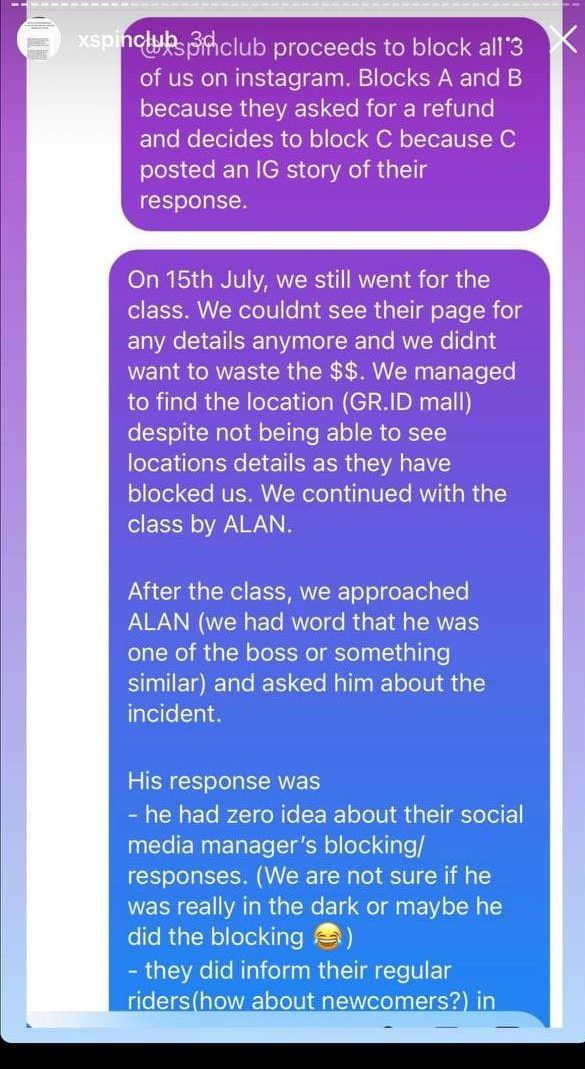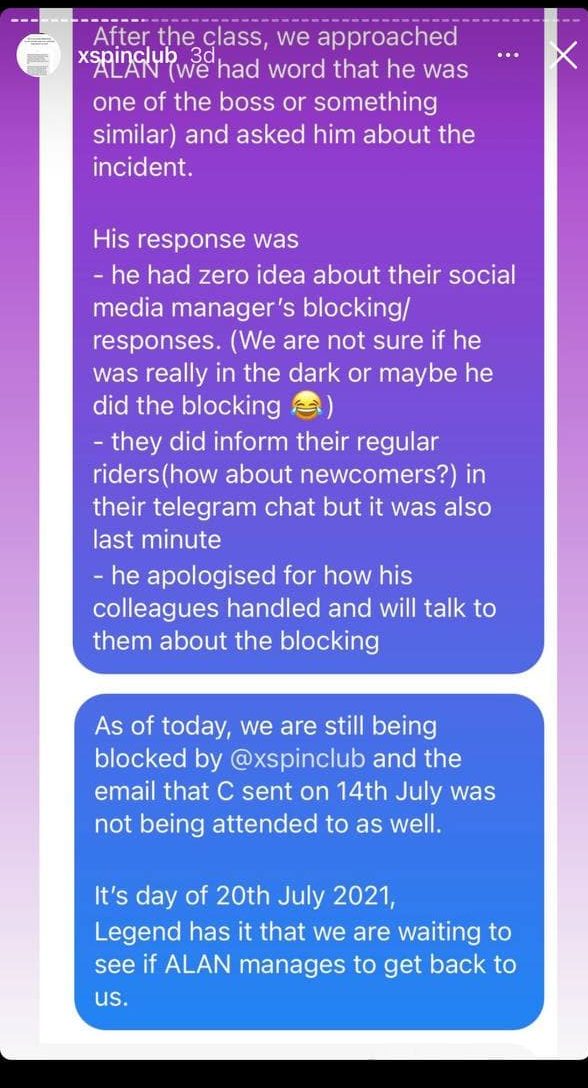 Another rider, Bernice Teo, who also booked classes at the studio's Downtown East outlet, received duplicate replies when enquiring whether she could receive a refund.
Teo later said that she spoke to the "boss" of the company over the phone, who agreed to let Teo transfer her remaining tickets to her friend.
However, upon contacting the studio through Instagram, the staff declined to proceed with the transfer as Teo had "defamed [them] substantially on Facebook".
The staff also claimed that Teo had "spewed vulgarities" over the phone.
Informed riders of closure of outlet on July 9
The cycling studio had uploaded an Instagram post on July 9 to inform riders that the club's last day of operations at its Downtown East outlet would be on July 12.
However, many riders felt that the cycling studio should have personally informed them of the change in location, through email or text.
They were also unhappy with how the cycling studio had handled the situation.
Customers have left negative reviews on X Spin Club's Facebook page and commented on the studio's alleged poor customer service.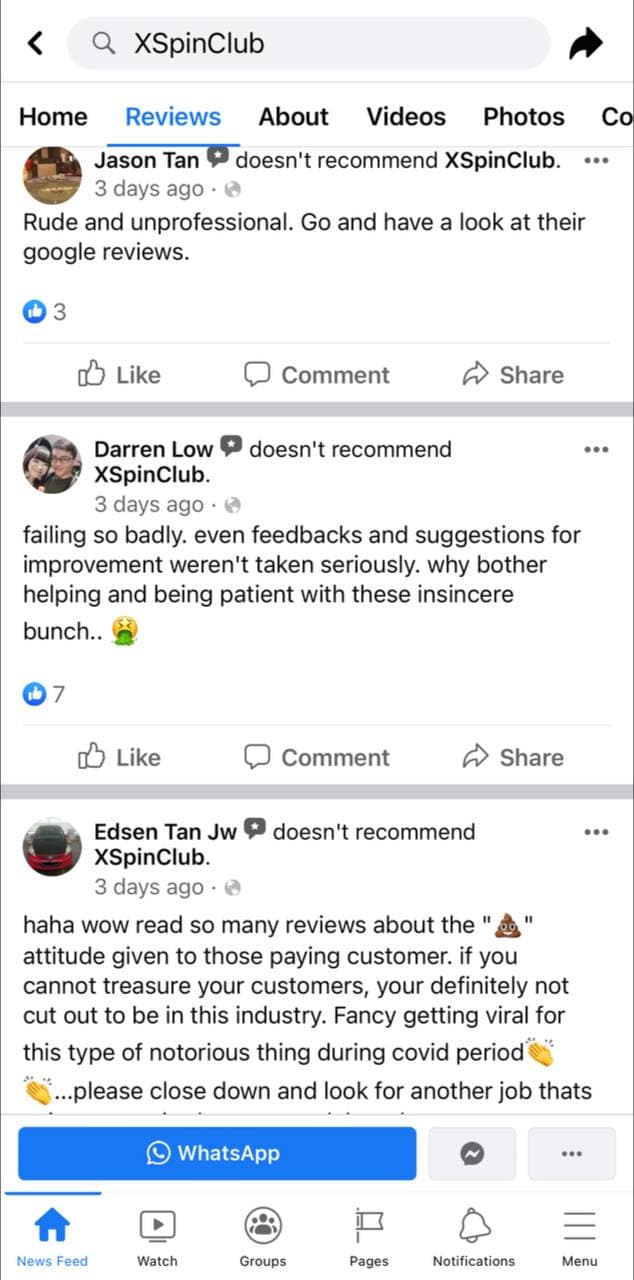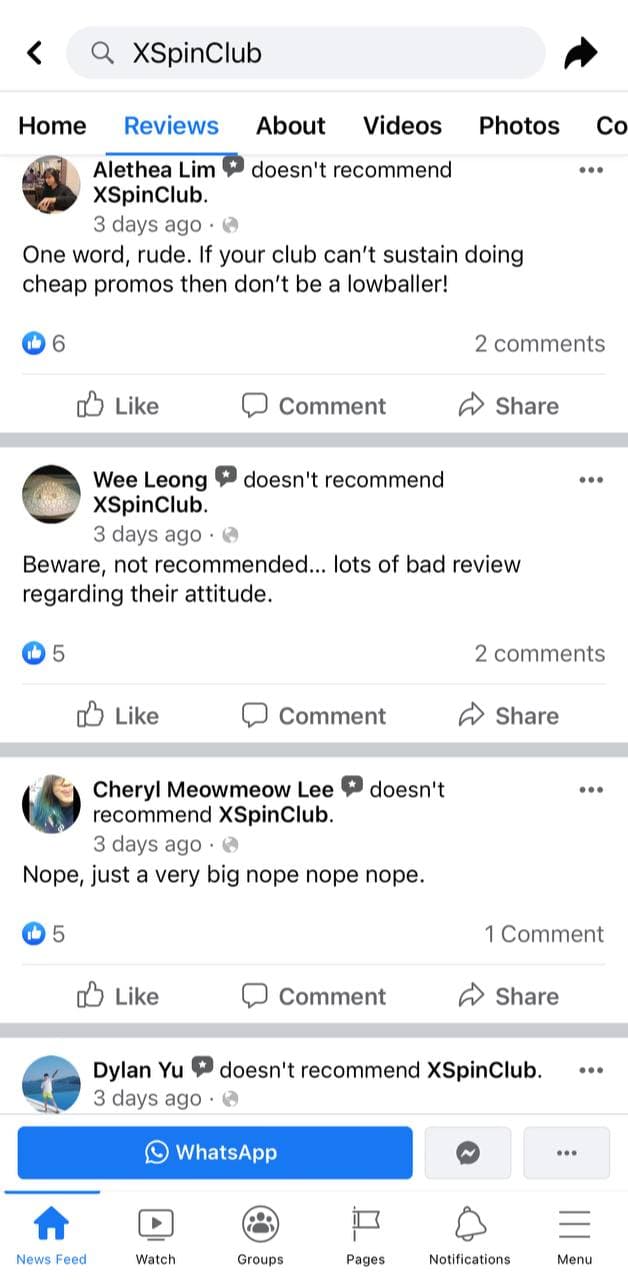 X Spin Club responds
In response to Mothership's queries, X Spin Club said that they had emailed riders to inform them of their last day of operations at its Downtown East outlet.
They also published an Instagram post and a Telegram message on July 9 regarding the matter.
Furthermore, they said they had changed the classes' titles on the website and their app at least four days before.
The cycling studio also said that they had redirected conversations with riders on Instagram to email.
However, they blocked individuals who used vulgarities in their messages, threatened the staff with physical violence or called the studio "unethical" or other words to a similar effect.
They also claimed that they have replied to all emails from affected riders.
Mothership understands that the cycling studio has unblocked Yohana on her Instagram page.
X Spin Club has also issued an apology on their social media pages:
Top photos via X Spin Club/Instagram and @yohana.agasta/Instagram
If you like what you read, follow us on Facebook, Instagram, Twitter and Telegram to get the latest updates.