Follow us on Telegram for the latest updates: https://t.me/mothershipsg
What was supposed to be a cute post was hastily removed after it was met with some amount of hostility from other Facebook users.
On July 13, one man in Singapore shared photos of himself to Facebook group Singapore Wildlife Sightings, where he was posing in proximity with a sounder of wild boars.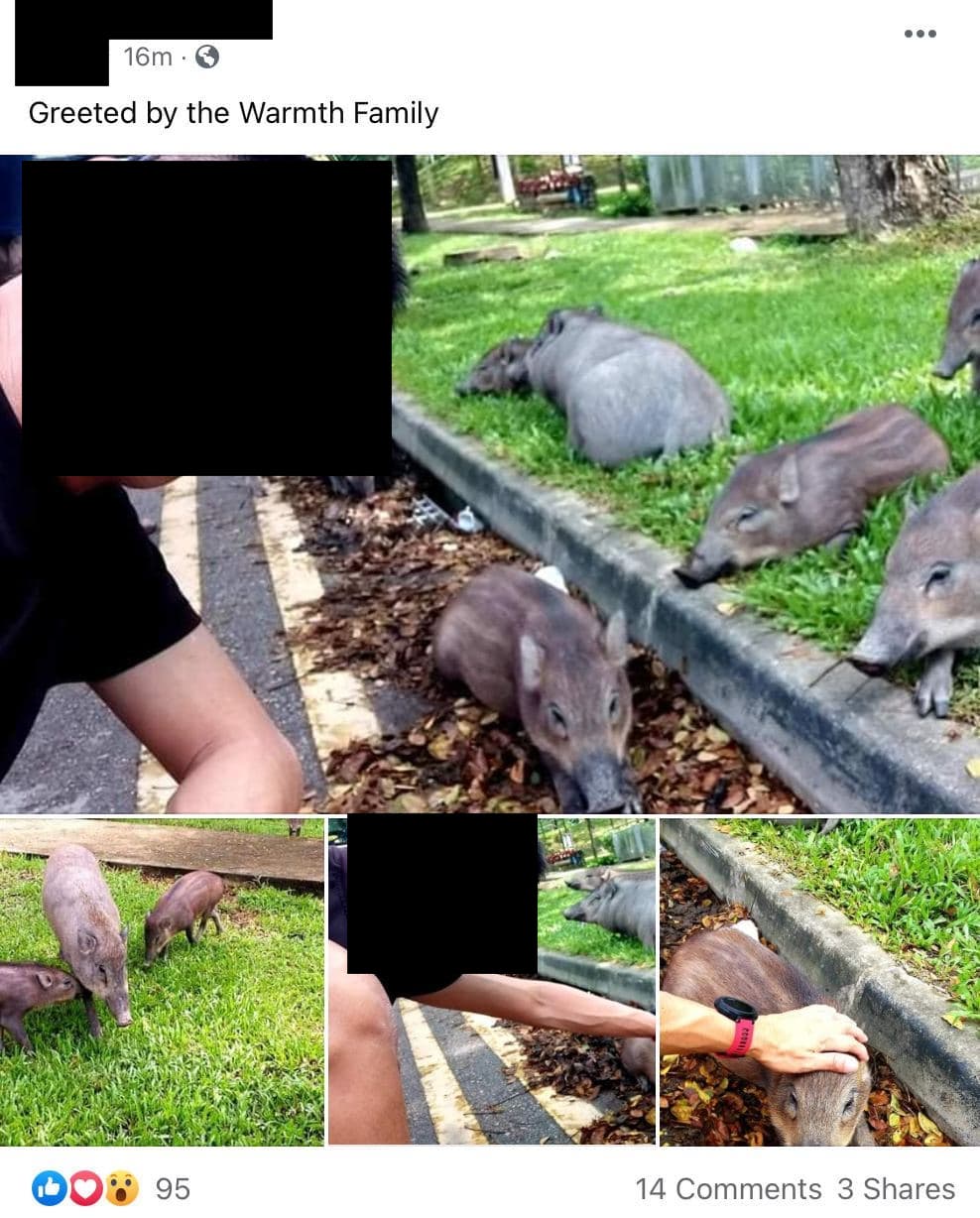 In particular, one photo showed the man patting a piglet on the head.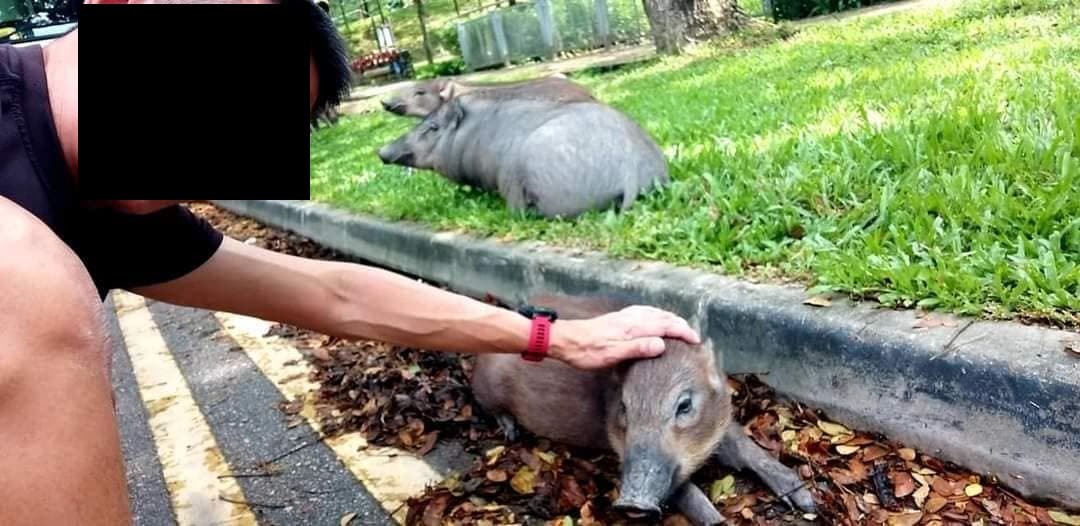 Commenters were quick to explain the adverse effects of such human-wildlife interaction.
One of the top comments played out a scenario that might result in the boars getting culled or put down.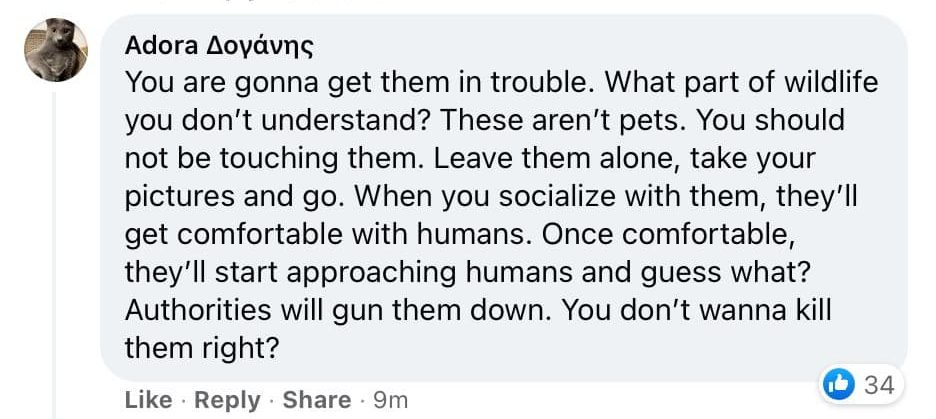 Likely as a reaction to the increasing amount of backlash, the post was made unavailable shortly after.
Previously, another man who befriended a boar and named it David also faced some amount of disapproval.
Although David was friendly with the man, this might not necessarily be the case with other boars, which could result in an attack if others were to approach the animals in a similar manner.
Female boars protective of young
The National Parks Board (NParks) advises members of the public to move calmly and slowly away from wild boars should they encounter any.
You should probably also know that wild boars are strong animals that can run relatively fast. The canines in an adult male can inflict "serious injuries" in the case of an attack.
Additionally, adults with piglets are more defensive, and may attack in an attempt to protect their young under provocation. Female wild boars are also more easily provoked under such circumstances.
Otherwise, wild boars will only attack if they are cornered, or if they feel threatened.
You should also not feed the animals, as that can alter their behaviour, leading to potential human-wildlife conflict. The boars have a good source of food in the wild.
If you're taking photos, avoid using the flash function as that might make them feel threatened.
Related story

Top image via Singapore Wildlife Sightings Facebook group
If you like what you read, follow us on Facebook, Instagram, Twitter and Telegram to get the latest updates.