Certain United Overseas Bank (UOB) customers found themselves unable to access internet banking or ATM services on Sunday (July 4).
UOB acknowledged the disruption via a Facebook post at around 1pm, apologising to those who have been unable to access internet banking or use UOB Mighty, the bank's mobile app.
"We are working to resolve the matter as soon as possible. Our apologies for the inconvenience caused," the statement said.
UOB customers commented on the post, sharing their own experiences.
One customer revealed that he tried going to multiple ATMs but to no avail.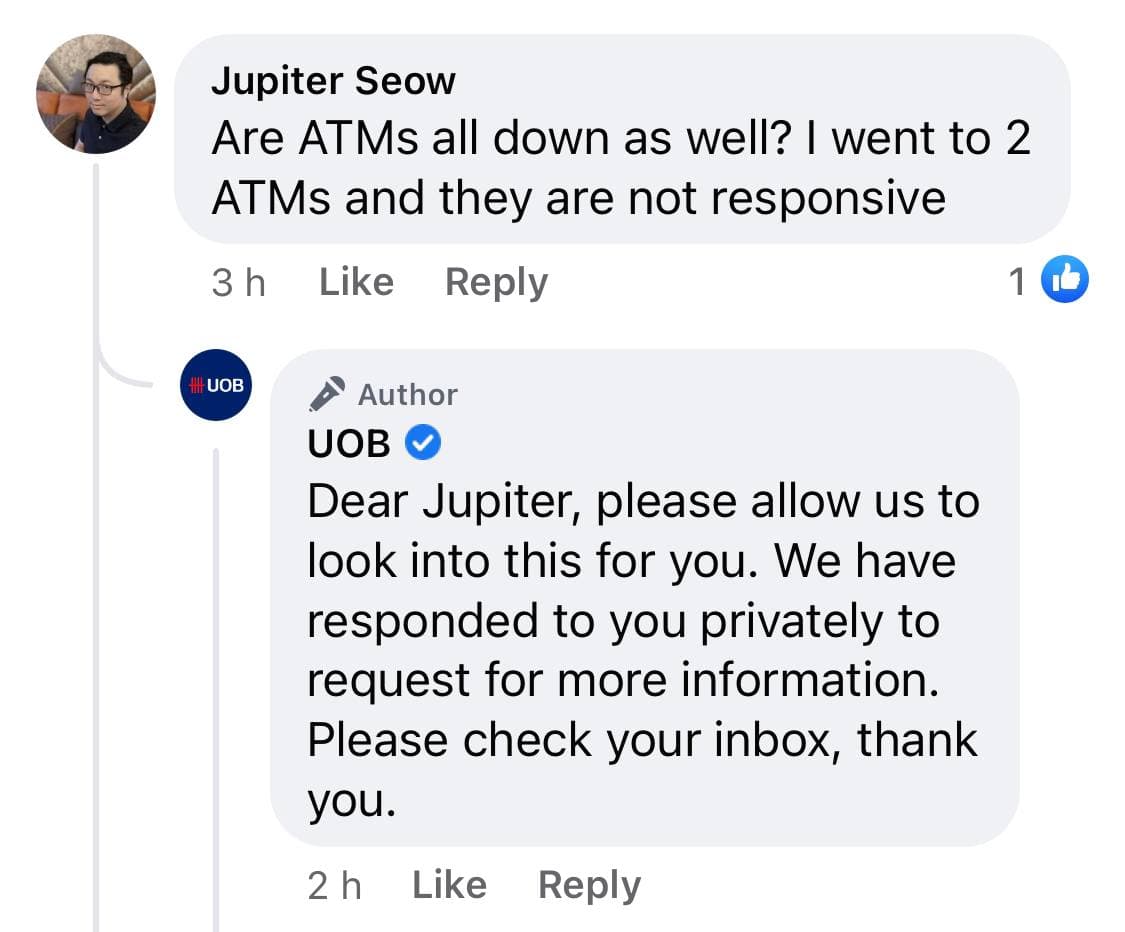 Another said that after failing to transact using a UOB ATM, he managed to do so by using an OCBC ATM instead.

At time of writing, UOB has not announced that access to affected services has been restored.
However, one user commented at around 3pm that access to UOB Mighty has been restored for him.
UOB later updated their Facebook post, stating that access to both UOB Mighty and personal internet banking services have been fully restored.
"We would also like to reassure customers that our systems remain secure and our ATMs were not affected by this issue," said UOB.
DBS glitch three weeks ago
Around three weeks ago, a number of DBS customers reported seeing duplicate transactions on their credit and debit cards.
Some users also failed to log in via internet banking due to the high volume of traffic.
DBS later said that the incident was caused by a payment processing glitch, and affected customers were refunded automatically the next day.
Related Stories
Top image via CapitaLand. 
If you like what you read, follow us on Facebook, Instagram, Twitter and Telegram to get the latest updates.