Teo Heng KTV Studio has opened another outlet for those who cannot work from home.
Its Junction 10 outlet is now open for those who need space to "study, work or live stream with style", Teo Heng's founder Jackson Teo announced on Facebook this morning (July 8).
Teo Heng at Junction 10 is now open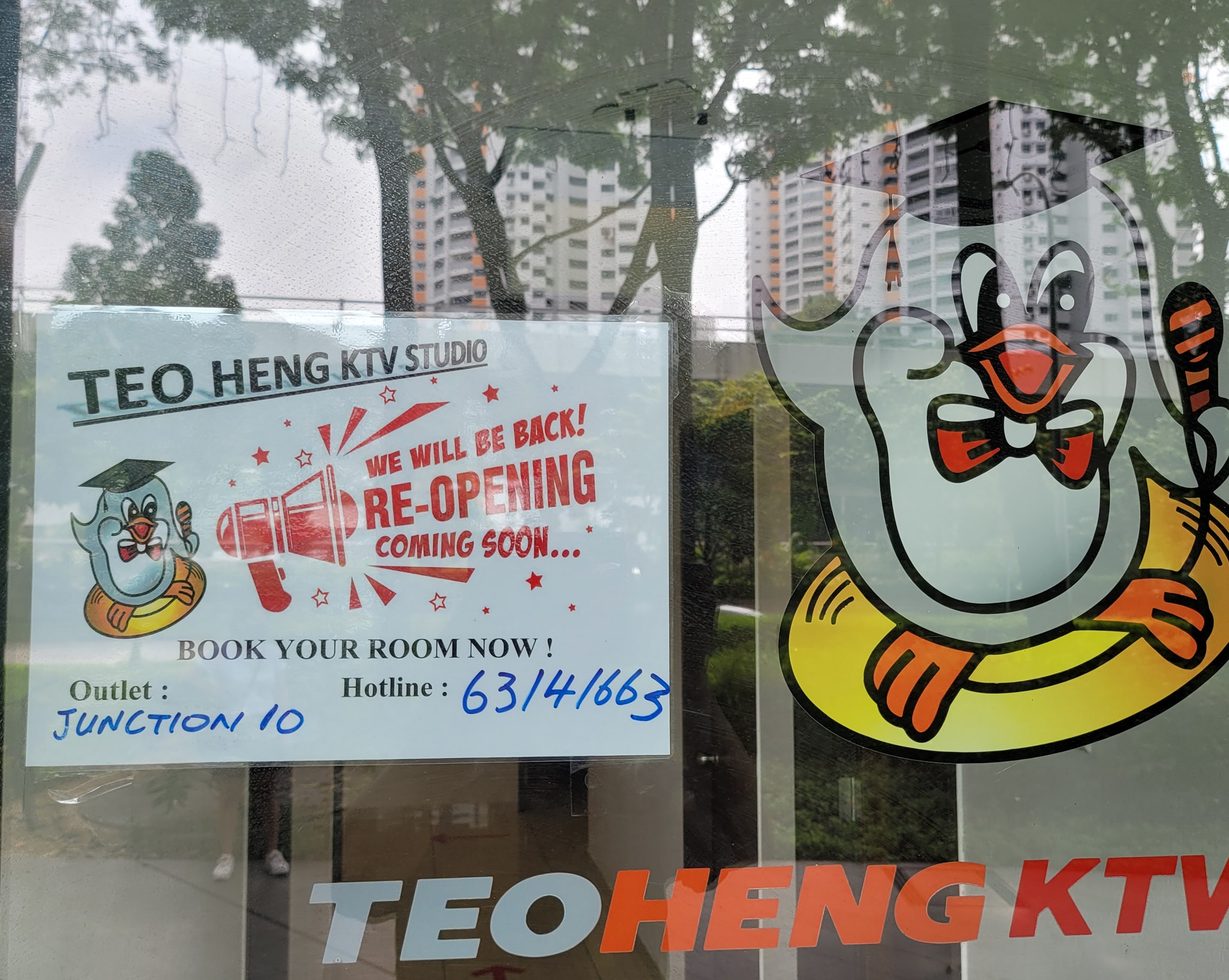 Teo Heng Junction 10 outlet reopened this morning for people who want a place to work or hang out with their friends while keeping to the safe management measures required.
The rooms offer a range of amenities like a desk, free WiFi, charging points, and even has a live stream station, all packaged into a soundproof room.
They have also opened other Teo Heng outlets in Bedok Point, Causeway Point, JCUBE and The Star Vista for the same purposes as their temporary business plan.
What do you need to know?
For those interested, here are the rates for the rooms:
Small room: S$4 (happy hours), S$6 (peak hours)
Medium room: S$6 (happy hours), S$8 (peak hours)
Large room: S$8 (happy hours), S$10 (peak hours)
Party room: S$15 (happy hours), S$18 (peak hours)
Happy hours start from 10 am to 7 pm and peak hours from 7 pm to 11 pm.
They also have a promotion for those who book the room for more than 5 hours, where you get an extra hour free.
All reservations can be made by calling the respective Teo Heng outlets.
Still incurring losses
Teo shared on Facebook that while they are still incurring losses, he hopes to keep pushing on.
He urges Singaporeans to get their vaccination and when things get better, karaoke singing can be allowed again. Teo Heng can go back to operating business as usual too.
Besides offering their rooms as workspaces, Teo Heng will be conducting "Sports Massage" classes at their outlets too.
The class will teach people how to best utilise sports massages to alleviate common pains and ailments affecting those working from home.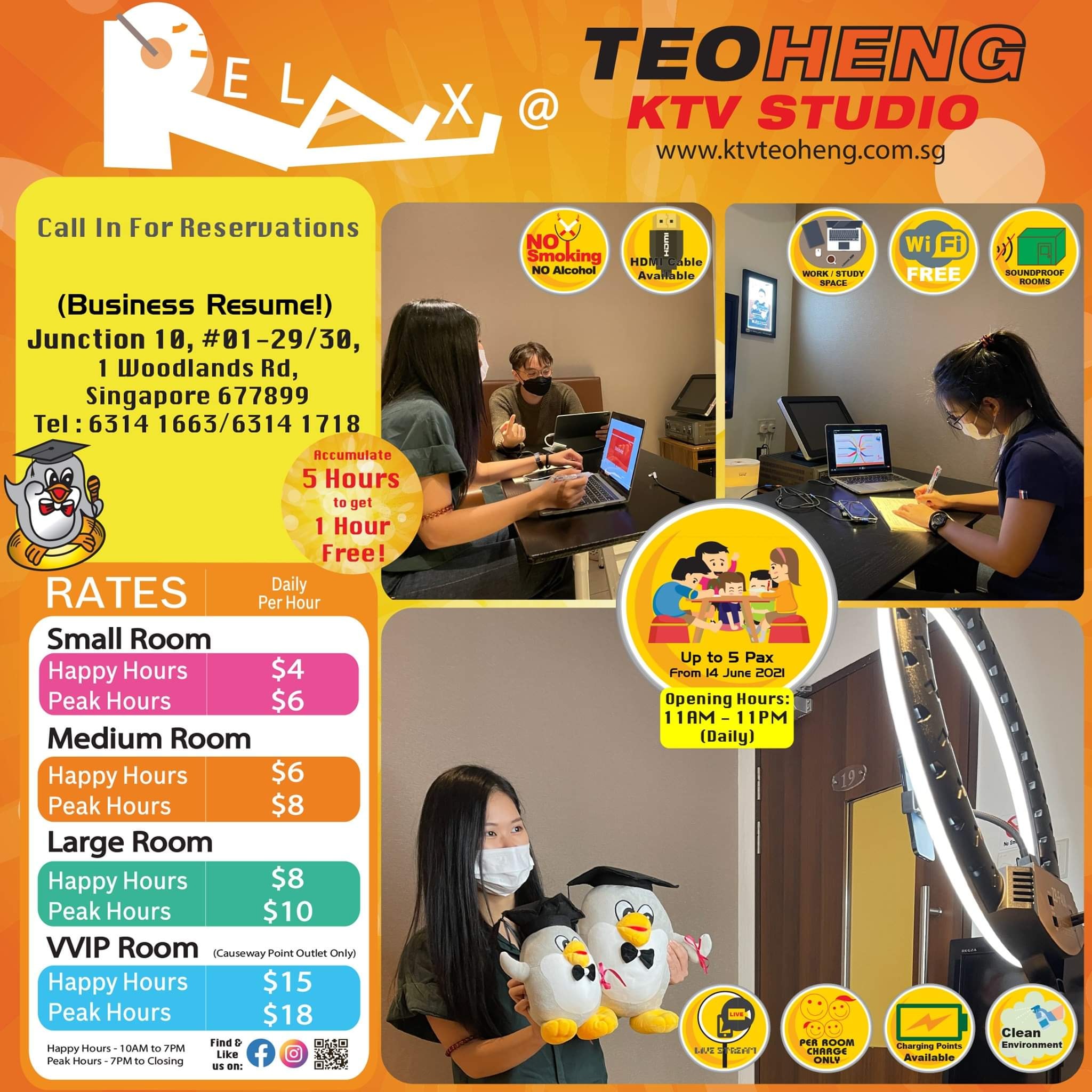 Top image via Jackson Teo Facebook. 
If you like what you read, follow us on Facebook, Instagram, Twitter and Telegram to get the latest updates.