Tanglin Crispy Curry Puff was forced to close and throw away their food after the sudden closure of Hong Lim Market.
Hong Lim Market was recently linked to new Covid-19 clusters, leading to the market's closure to the public from July 17 to 31 for deep cleaning and to break the chain of transmission.
Tanglin Crispy Curry Puff, located in the market, took to Facebook to inform their customers and expressed their dismay about the news.
Ingredients are thrown away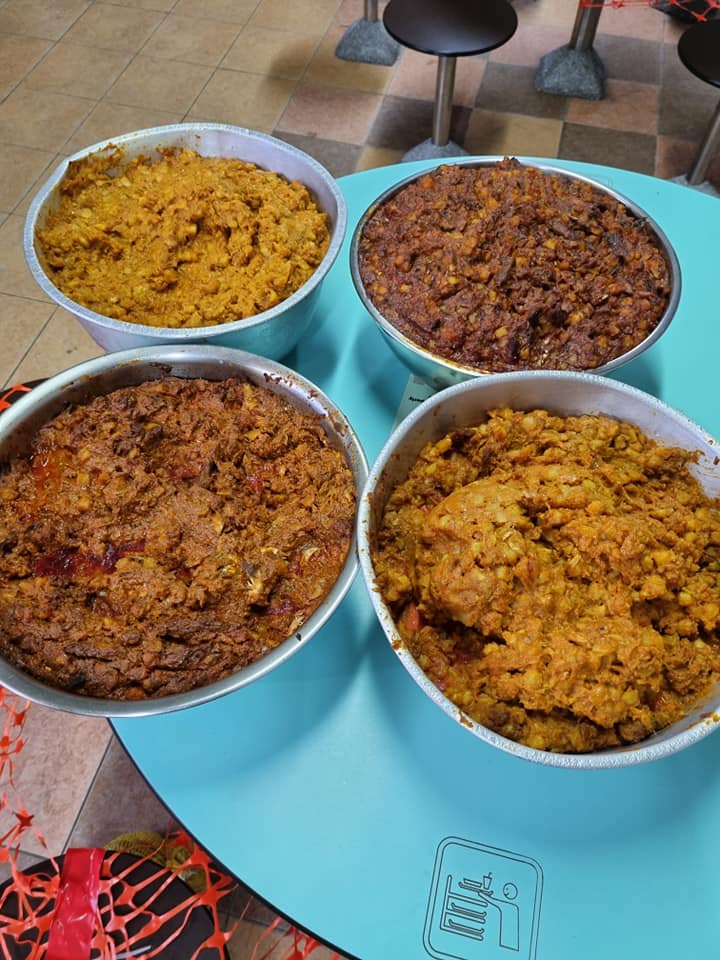 "(The) ingredients will all be thrown away," Ray Ng, the second-generation stall owner, lamented in the Facebook post.
Speaking to Mothership, Ng said that due to the sudden closure of the market, he had to discard about 60 kg of ingredients that cost roughly S$200.
According to Ng, the ingredients tossed out can make about 500 curry puffs.
He also added that if the store was running like usual, he would be able to sell about 300 curry puffs a day.
Can't make and sell curry puffs from home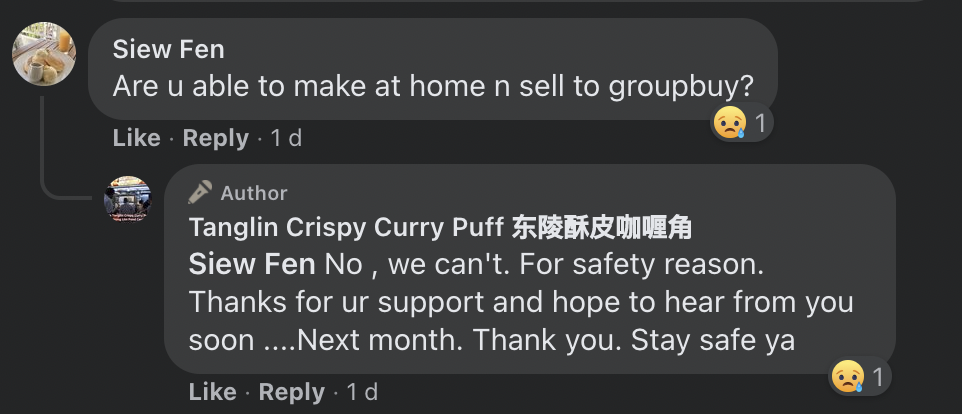 A Facebook user, Siew Fen asked if the store could operate and sell their curry puffs from home, to which Ng responded "No, we can't."
"Because of hygiene and safety reasons... we are not allowed to cook at home to sell it to the public," Ng told Mothership.
He added that it's best to be cautious and not risk a breach in food safety, so he will not be selling his curry puffs from home.
Ng also said that as far as he's aware, there isn't a way for him to claim for the monetary losses he suffered as a result of the Hong Lim Market closure.
Related story:
Top images via Tanglin Crispy Curry Puff Facebook. 
If you like what you read, follow us on Facebook, Instagram, Twitter and Telegram to get the latest updates.