Follow us on Telegram for the latest updates: https://t.me/mothershipsg
An elusive resident of the Central Catchment Nature Reserve, the critically endangered Raffles' banded langur, has been spotted for the first time since 1987 at Bukit Timah Nature Reserve.
The lone individual was observed at Dairy Farm Nature Park on April 7, with a pair of binoculars from a distance of 20m.
The findings were published recently by NParks staff on June 30.
Although anecdotal sightings have been recorded since 2019 at Bukit Timah Nature Reserve, this is the first time the langur has been photographed there, primatologist and President of the Jane Goodall Institute (Singapore) Andie Ang told The Straits Times.
Crossing between the two reserves
The last individual at Bukit Timah Nature Reserve died in 1987, and since then, the species' population has been restricted to the Central Catchment Nature Reserve.
Built four years prior, the Bukit Timah Expressway split the two reserves and divided its population.
However, since the construction of the [email protected] bridge connecting the two reserves in 2013, researchers have been anticipating their recolonisation.
It is unclear if the observed individual used the bridge to cross to the Central Catchment Nature Reserve.
However, it is more likely that it navigated the trees on the bridge, some of which have grown to heights of more than 15m, than for the langur to have crossed the Rifle Range Flyover, a 75m stretch of exposed road path.
The Raffles' banded langur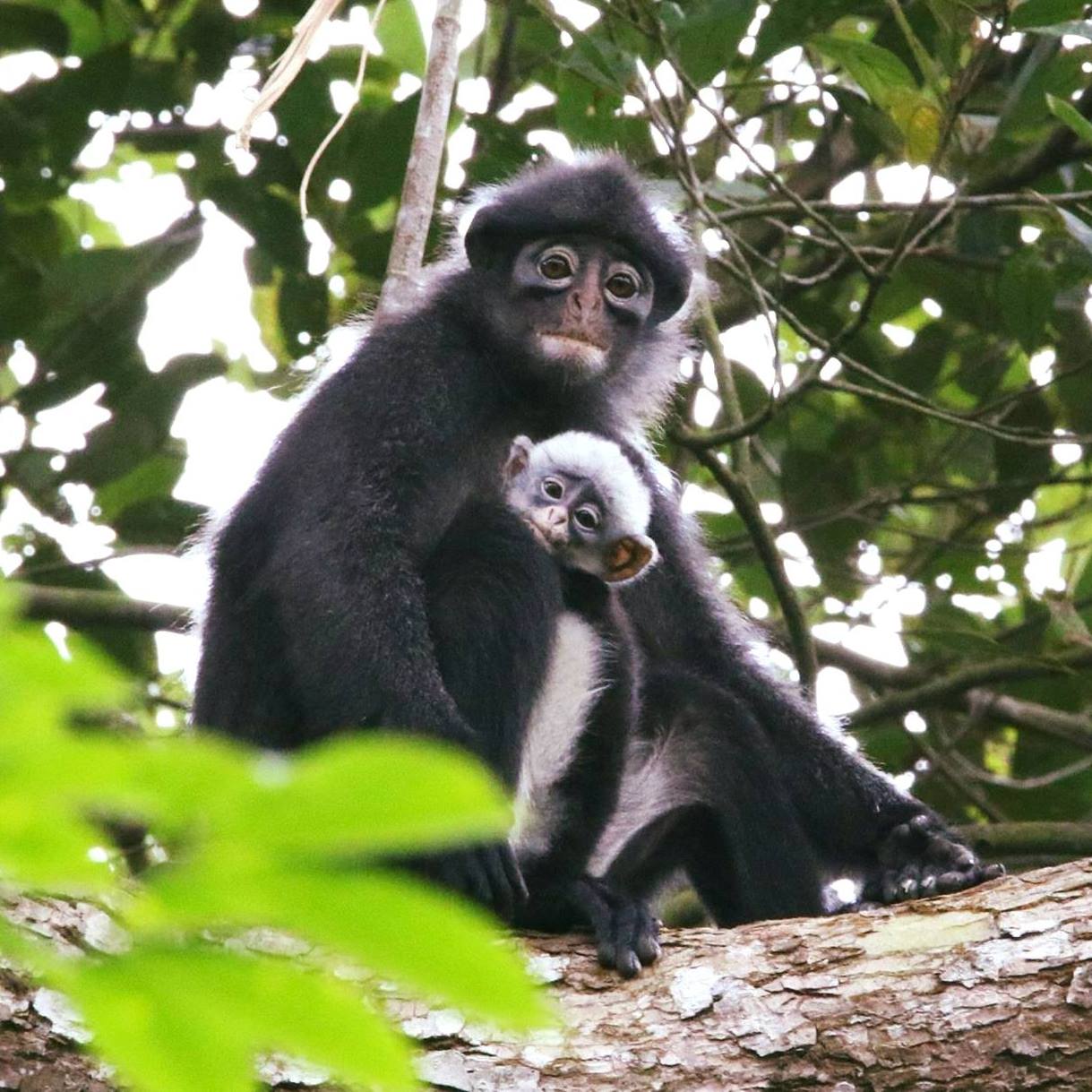 The black-and-white Raffles' banded langur is native to Singapore, and on the brink of extinction.
Researchers estimate there are only 67 individuals left in the wild in Singapore.
This species of langurs are endemic to Singapore and Malaysia, specifically Johor and Pahang. That means they are only found in these places and not anywhere else in the world.
Rapid urban development and subsequent habitat loss is the main cause of their dwindling population.
Locally, the langur's population dropped to as low as 15, and has been on the rise due to careful conservation efforts to improve habitat quality and connectivity.
These primates are mostly arboreal, which means they live in trees and are difficult to spot.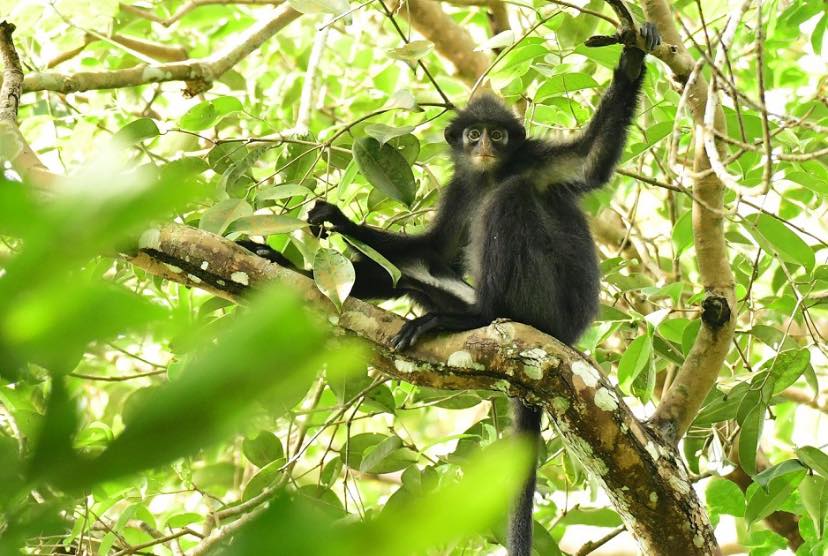 In April last year, camera traps captured a Raffles' banded langur using the rope bridges installed that connected Thomson Nature Park and Central Catchment Nature Reserve.
https://mothership.sg/2020/04/raffles-banded-langur-thomson-nature-park/
Advisory
According to the Raffles' Banded Langur Working Group, their advisory to the members of public when they spot the primates are the following:
Keep a distance of 5m.

Do not make loud noises.

Do not feed them.

Do not reveal their location, instead share with the Working Group privately.
Related articles
Top image via Raffles' Banded Langur Working Group/Facebook

If you like what you read, follow us on Facebook, Instagram, Twitter and Telegram to get the latest updates.