As you get older, it can be hard to make and keep new friends.
Life gets in the way sometimes, with work, family and other commitments. But making the effort to reach out to someone, even though they may be much different from you, may just result in a rewarding friendship.
Three individuals -- Ustaz Khidir Ibrahim, Carl Danker and Clara Butt (pictured above from left to right) -- are of different ages, races and religions. However, these differences didn't stop them from becoming close friends.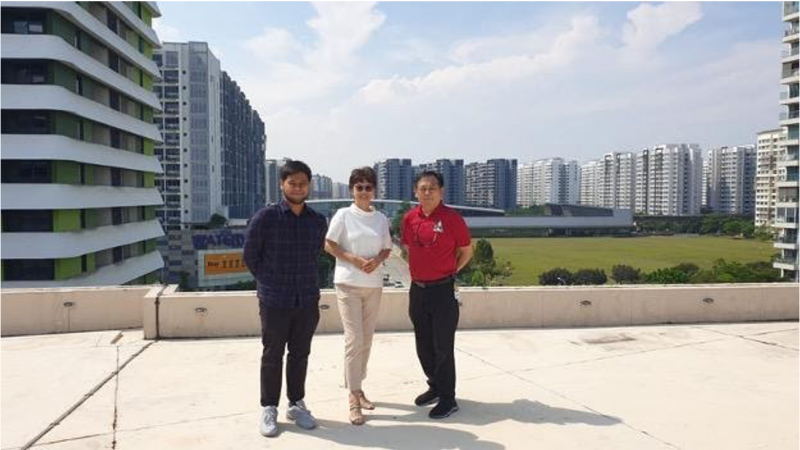 Clara recalled how she and Carl first met in 2017 when the newly formed Punggol West Inter-Racial and Religious Confidence Circle (IRCC) reached out to the religious organisations in the constituency to join as members, and Khidir had later joined Punggol West IRCC in 2019.
The three friends attend religious activities at the Dhammakaya Centre Singapore, Church of the Transfiguration and Al-Islah Mosque respectively.
They were actively involved in "Blessings in Harmony", an initiative that was started by Al-Islah Mosque and promoted by Punggol West IRCC, that combines the efforts of the different religious communities to help those in need.
"We do it for a good cause, we do it for Punggol West," she said.
Families in the area routinely receive donations such as basic food items, and the "Blessings in Harmony" drive in 2019 reached out to 1,300 families providing care packages including sugar, cooking oil and oatmeal.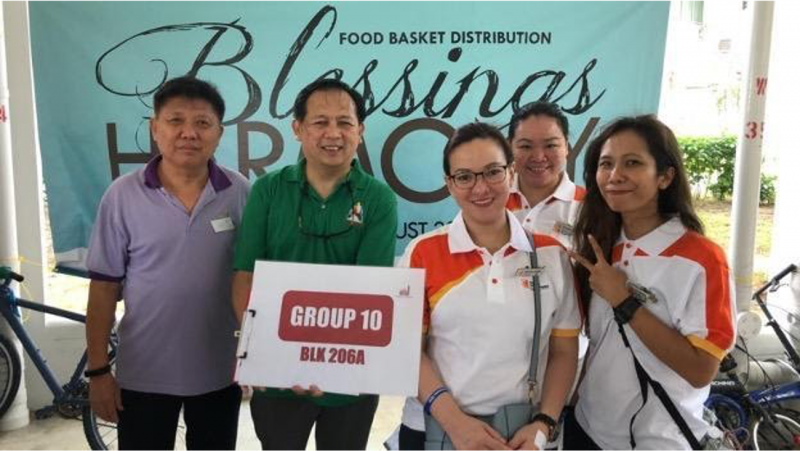 Khidir recalled that the community project started out small – reaching out to one and then two rental blocks. Once Khidir joined the team and was given the responsibility of heading the programme, he decided to "up the ante" and help out residents of four blocks.
"Our intention was to feed the less fortunate, to let them know that they are not alone in their struggles, and that there are people who care about them and care (about) alleviating their hardships, regardless of their religious beliefs and racial background."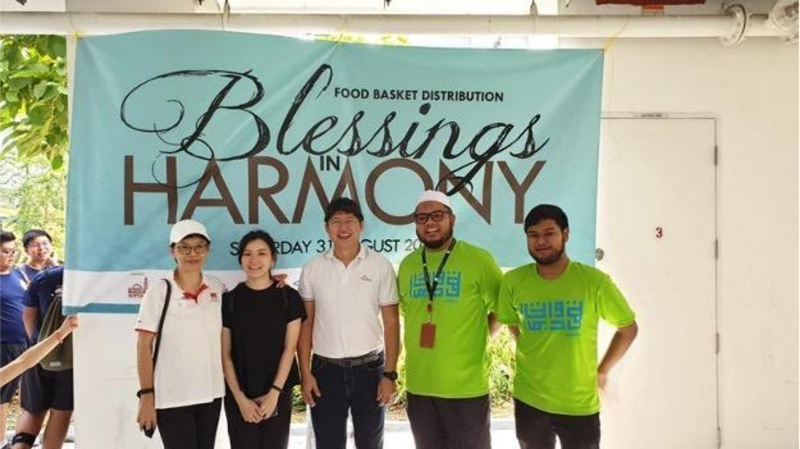 The initiative also provides a useful platform for Punggol residents to integrate themselves in the community. As all three religious organisations were already involved in charitable efforts in the community, it was an easy decision to come together and work side-by-side.
Other than charity drives like "Blessings in Harmony", Punggol West IRCC has also organised dialogues which help people of different religious backgrounds to learn more about each other's faiths. For example, Clara learned during one interfaith dialogue about how Jesus (known as Isa by Muslims) is also an important figure in Islam.
Another dialogue involving participants from various places of worship touched upon how faith is a common source of comfort and support throughout the pandemic.
When asked what spurred them on to volunteer their time and efforts, Clara said that although she has another job running a business, she appreciates the friendships she has made and the opportunity to help the needy.
She believes in taking religious harmony to the next level by building on understanding and fellowship. "Interfaith unity does not come naturally. We all work at it by supporting each other for Punggol West IRCC's events. Multiculturalism and inter-religious ties ought not be taken for granted."
Carl also shares the same sentiments. He added that all three of them were very aware of the fact that Singapore is a multi-racial, multi-religious country, and people needed to recognise the different nuances.
"We need to share the stories, so people are aware of the importance of the relationship we have with the different races and different religious-based organisations."
He reminisced about exchanging gifts, socialising and sharing fond memories with each other during the festive seasons. The pandemic and the movement restrictions didn't dampen their friendship.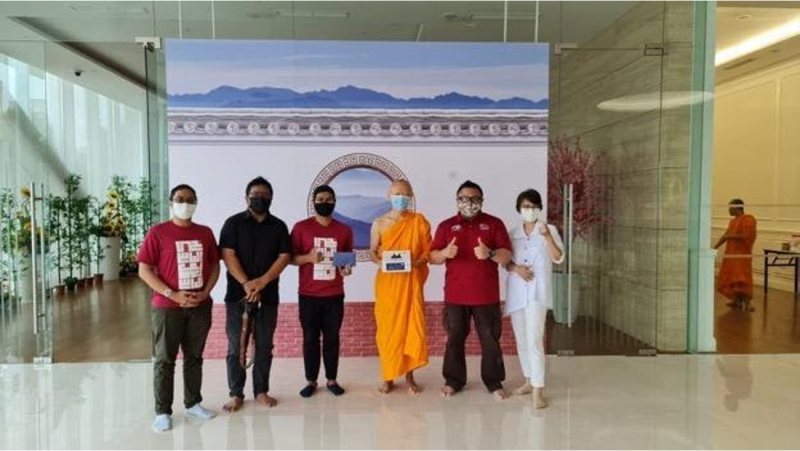 The three friends also appreciated the opportunities to participate in different religious events and ceremonies. Clara recalled how Ustaz Khairul Anwar introduced her and her daughter to a mosque's prayer hall. Carl and Khidir had also shared an experience of participating in a Vesak Day ceremony at Dhammakaya Centre Singapore.
And during the Centre's 20th anniversary in 2019, they invited both the church's choir and madrasah students to play the kompang for a performance.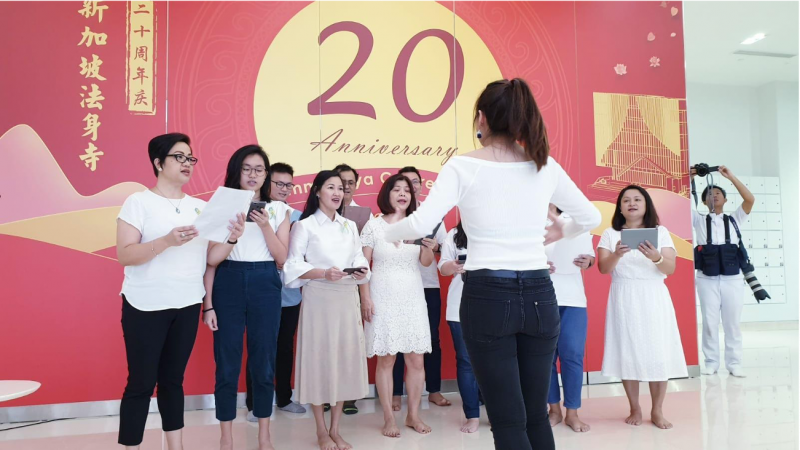 All three agree that such events and outreach efforts are important in building up and maintaining relationships and trust.
For Khidir, he feels that religious teachers and leaders have an important role to play, as their own congregants may be more comfortable to ask them about any questions they may have. This includes questions they might have after observing events overseas. Religious teachers can then quickly clarify misconceptions and respond to doubts to stave off any potential community disputes.
Religious teachers can also play a role in relaying the importance of interfaith harmony to their members.
"Not just in Islam, but also in Buddhism, in Christianity, it's also being advocated as well, interfaith harmony. And I'm really sure that tradition in turn inspires us to do even more to be able to adapt to different communities, and also to appreciate diversity (in Singapore)."
Carl also said that people should also look at similarities in their beliefs, such as the value of kindness, instead of focusing on the differences.
"We look for the similarities, and in that way we grow," he said.
Of course, despite these efforts, Singapore has seen its fair share of religious tensions. Recently, two youths were detained by the authorities in early 2021. One planned to attack Muslims with a machete, targeting two mosques in Singapore. Another planned to attack Jews at a synagogue with a knife.
It goes to show that the work to maintain religious harmony in Singapore never stops, and when such incidents happen, it is important for religious organisations to emphasise their shared values and beliefs of peace.
"At the end of the day, it's not just about us. It's about what our faith has taught us to respect one another, and that's the beauty that I have seen personally," Carl said.
This post is sponsored by SGinHarmony, an initiative by the Ministry of Culture, Community & Youth, with support from community partners, to grow mutual understanding and respect for our racial and religious diversity through everyday actions in their lives.
If you like what you read, follow us on Facebook, Instagram, Twitter and Telegram to get the latest updates.