Follow us on Telegram for the latest updates: https://t.me/mothershipsg
A premature baby girl born after just 24 weeks in gestation was discharged on July 8, 2021, after spending about five months in hospital.
Eloise Ang weighed 670g at the time of her birth in Singapore and was the size of a human palm, according to One Hope Charity & Welfare.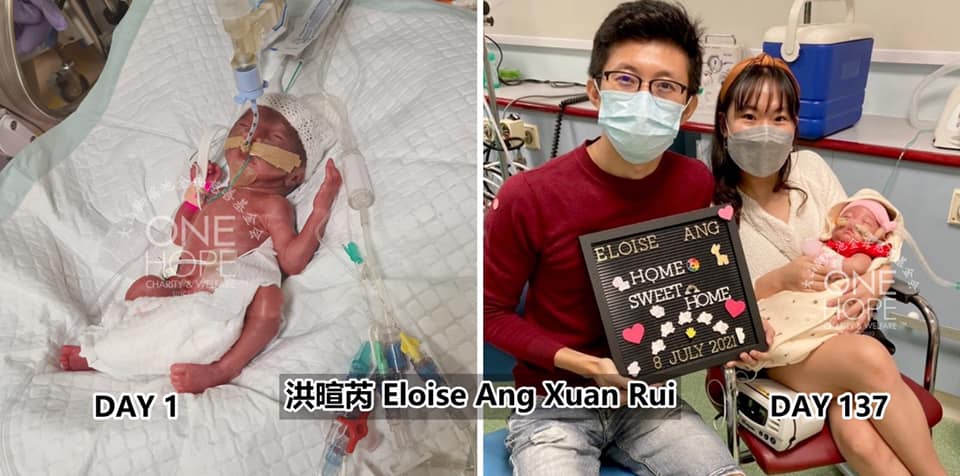 Incubation
The human gestation period regularly lasts between 38 to 42 weeks.
At the gestational age of just 24 weeks, or six months, Eloise was born prematurely on Feb. 22.
Many of Eloise's organs were not fully developed, including her lungs and brain, and the infant had to rely on a breathing aid.
The doctors placed Eloise in an incubator immediately after her birth and she had to be monitored constantly, according to One Hope Charity & Welfare.
The infant was expected to be incubated for around 160 days, where she was to remain until the date of her expected delivery or when her condition has stabilised.
However, after 137 days, or close to five months, Eloise was discharged on July 8.
According to One Hope Charity & Welfare, she weighed 4kg by then and measured 50.5cm tall.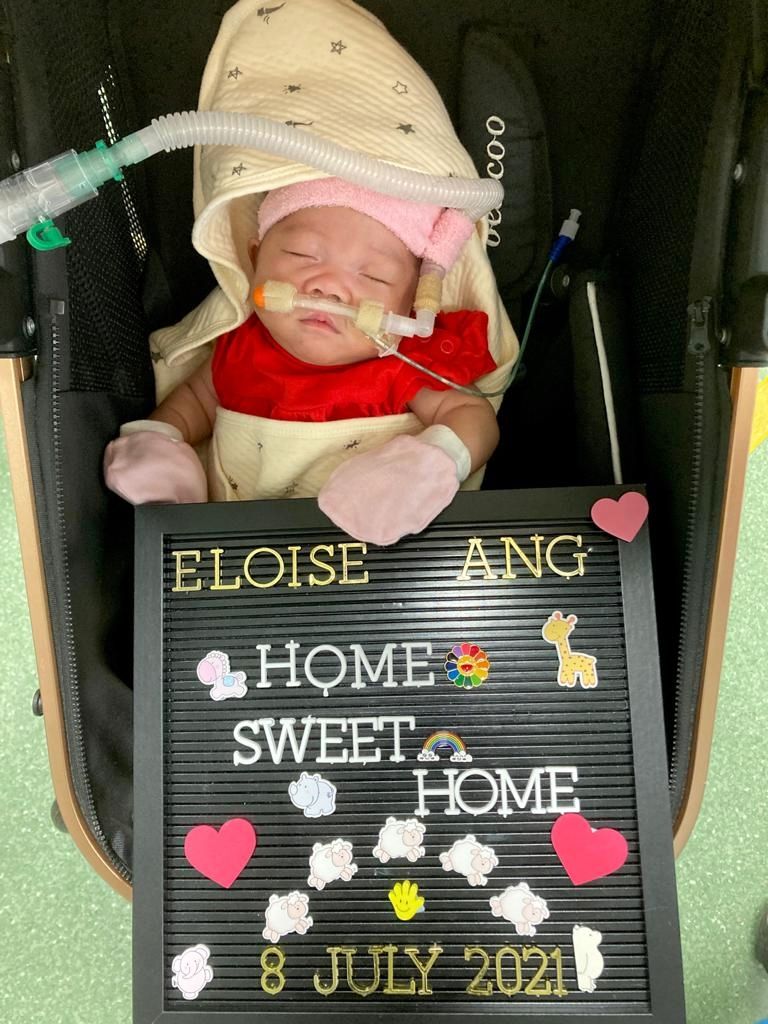 RM1.2 million raised in 29 hours
Eloise was born to parents, Ang Theam Seah and Koh Pei Ying.
Both Malaysian nationals are working in Singapore.
Ang and Koh had intended to return to Malaysia at around the eight-month pregnancy mark for Eloise's birth.
However, Eloise was delivered after Koh was found to be dilating while on a medical checkup for pain in her abdominal on Feb. 21.
The infant's early birth required treatment and care that would eventually chalk up RM1.2 million (S$387,000) in medical expenses.
The bill was too costly for her parents to afford.
To help with the expenses, One Hope Charity & Welfare launched a fundraising campaign on Feb. 28.
Donors poured in from Singapore, Malaysia, United States, Taiwan, Brunei, and other countries, and over the course of 29 hours, the sum required was raised.
In response, Ang and Koh made a video to thank the donors for their kindness and generosity.
According to One Hope Charity & Welfare, Ang and Koh are in the midst of applying for Eloise's Malaysian passport.
The family of three will return to Malaysia once the procedures are complete.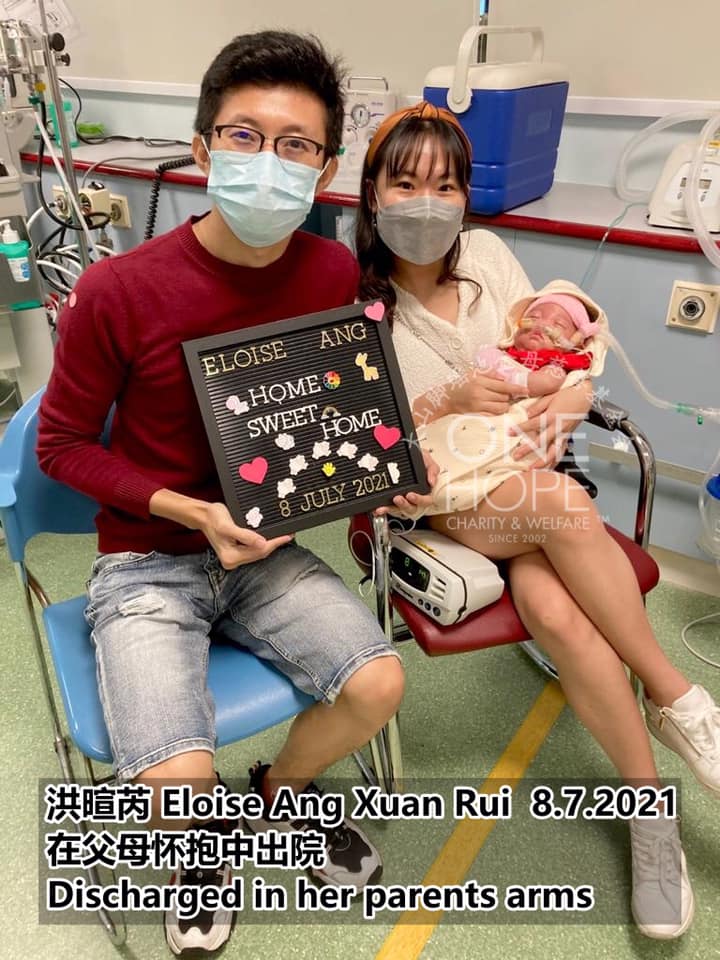 Top image from One Hope Charity & Welfare/Facebook

If you like what you read, follow us on Facebook, Instagram, Twitter and Telegram to get the latest updates.