Follow us on Telegram for the latest updates: https://t.me/mothershipsg
Today is the first day of the 2020 Tokyo Olympics, an event that has been riddled with controversy and difficulties in its lead-up, during this Covid-19 pandemic.
One highly-discussed aspect of the Games has been the beds in the athletes' village, which are made of cardboard. After rumours went around that they were designed this way to be "anti-sex" beds, some athletes took it upon themselves to demonstrate the strength of the beds.
Actually for environmental sustainability
First, to set the record straight, the beds were not designed out of cardboard to discourage athletes from engaging in sexual activity with each other due to Covid-19.
In fact, the recyclable cardboard beds have been part of the plan since 2019, as a way to make the Olympic Games more environmentally-friendly.
The beds — which are meant to support up to 200kg loads — are also lightweight, which will allow athletes to easily rearrange the room layout as they like, organisers had said.
Demonstrating strength of beds
A number of Olympic athletes have taken it upon themselves to publicly test the strength of the cardboard beds — but not in that way.
On Jul. 19, Irish gymnast Rhys McClenaghan posted a video on Twitter of himself debunking the rumour about the "anti-sex" beds.
"Apparently, they're supposed to break at any sudden movements..." he said while jumping vigorously. "It's fake. Fake news!"
"Anti-sex" beds at the Olympics pic.twitter.com/2jnFm6mKcB

— Rhys Mcclenaghan (@McClenaghanRhys) July 18, 2021
Mexican swimmer Angel Martinez posted a video on TikTok of him flopping onto the bed, with the caption, "For those who would have doubts about the beds".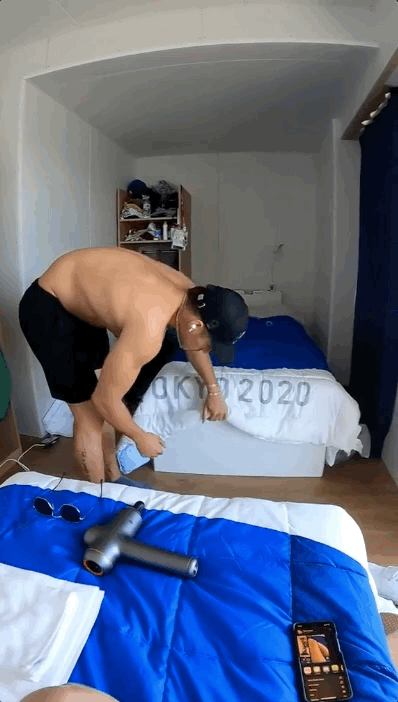 Several members of the U.S. women's rugby team took turns testing a variety of activities on top of the bed to demonstrate its hardiness, such as performing CPR, doing a slam knockout, and clap pushups.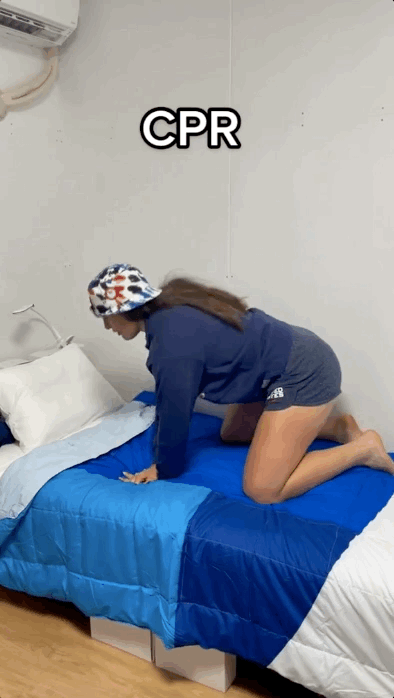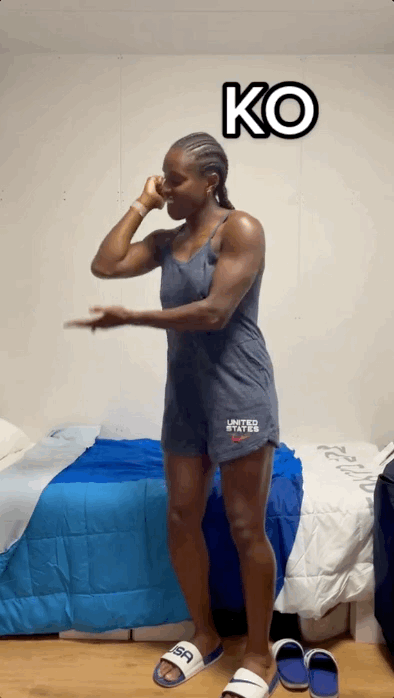 U.S. men's volleyball player Taylor Sander tested the bed's strength by "dolphin dancing", a popular TikTok trend, across it.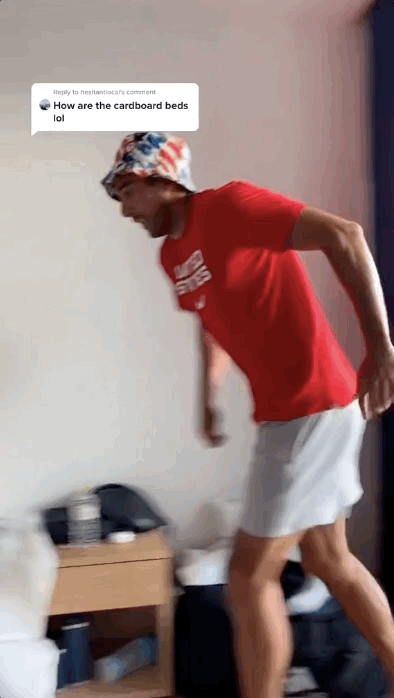 In another TikTok video, Argentine basketball players Taya Gallizzi and Francisco Caffaro — who said that they weigh 270kg in total — jumped on the bed at the same time. Afterward, they reported that the bed was "very resistant".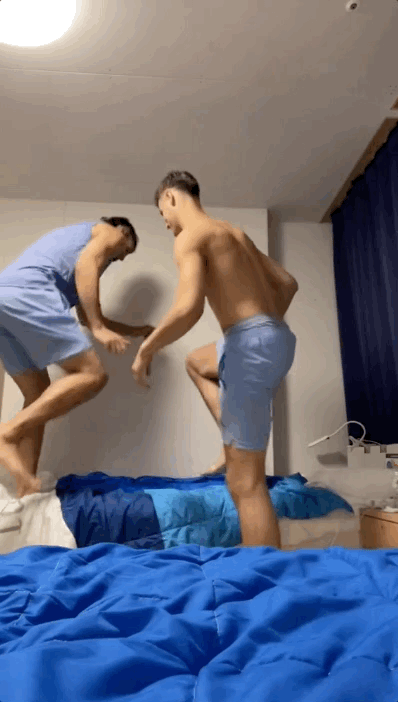 Beds show some wear
In a behind-the-scenes explanation of the beds, Australian water polo player Tilly Kearns said that the cardboards are indeed made of cardboard, but "really hard cardboard, so it's not gonna break".
Kearns also explained that athletes can customise the softness of the mattresses and are given mattress toppers to make it even more comfortable.
Bed extenders are also available, for taller athletes.
"We love them," she said of the beds.
Two members of New Zealand's rowing team, Shaun Kirkham and Michael Brake, seem to have had a different experience with the bed, however.
In a TikTok filmed by Brake, the cardboard bed frame could be seen bending from Kirkham's weight as he sat down.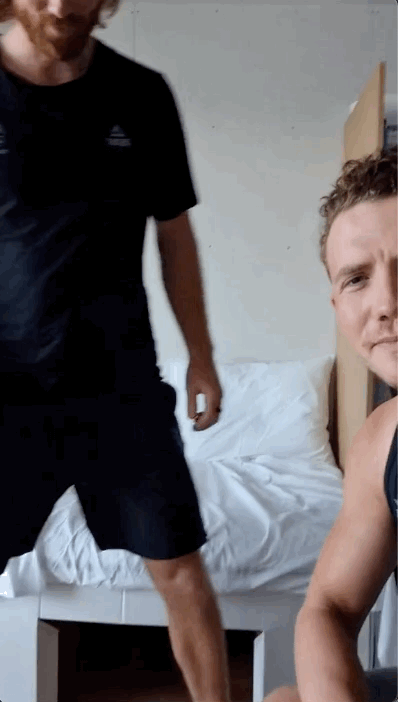 Top photos via Twitter / @McClenaghanRhys and TikTok / @ilonamaher and @caffarof. 
If you like what you read, follow us on Facebook, Instagram, Twitter and Telegram to get the latest updates.