Follow us on Telegram for the latest updates: https://t.me/mothershipsg
"There's a feeling that you get when you run: You just hit all the sweet spots, really. It's hard to describe but basically, there's this feeling that you get when everything comes together — it feels very perfect."
For retired Singaporean hurdler and former Olympian Dipna Lim-Prasad, it's the combination of various components of a race — speed, strength, mental focus — that come together to create that one perfect moment where everything else fades away; in other words, when you're in the zone.
Competing for the honour of being world best
This year, you might have caught sight of many athletes being in the zone as they competed on the biggest stage in the sporting world.
Sporting competitions are aplenty but none rival the Olympic Games in its size and ability to fixate the general public.
No other competition warrants the same pomp and ceremony, and the participation of so many countries around the world.
Nations send their best and fittest as tributes — very much like the Hunger Games except instead of food, victors receive a fabulous homecoming with perks like a victory parade and S$1 million — who jostle for the honour of being the world's best.
And what a spectacle it is, witnessing the opening ceremony lit with fire and fireworks, and the exhilaration of watching athletes in peak form push their bodies to the limit — all set to the electrifying rumble of a cheering crowd.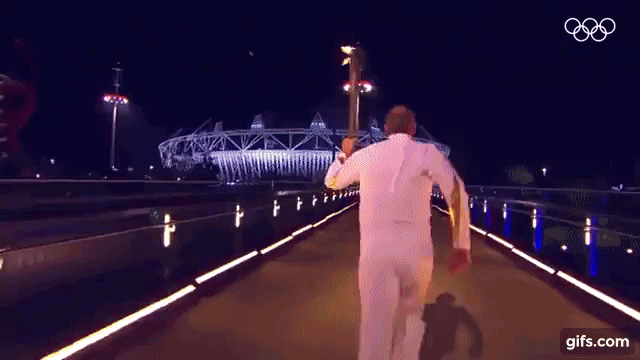 Dipna, who took part in the 2012 Olympic Games in London, recalled her time at the Olympic Village fondly.
"Anything with Olympic rings — you take picture," she laughed.
The village was built to cater to an athlete's every whim, with daily performances to entertain, a dining hall with food from every conceivable country ("So that you don't miss your homeland food."), a McDonald's outlet ("But we didn't eat McDonald's until after the race! We were very good!") and a recreation centre for those who want to take a break from sports by... playing other sports.
Today's Olympic Games even provide athletes with perks like sponsored gear from Nike and Samsung and customised shoes.
Picking up tips from top athletes
But aside from the eye-popping range of amenities (and freebies), being at the Olympics is thrilling for another reason: Being in the company of idols and giants of the sporting world.
"I not only got to see the track [champions], but I also got to see the other sports. It's just like everywhere you turn, you see someone on TV," said Dipna, adding that it was an opportunity for her to fangirl over her idols, like Serbian tennis great Novak Djokovic and Australian athlete Sally Pearson whom she ran into at breakfast.
"Sally Pearson, who was the Olympic champion for 100m hurdles — if she has cornflakes, you have cornflakes for breakfast too, because that's the breakfast of champions."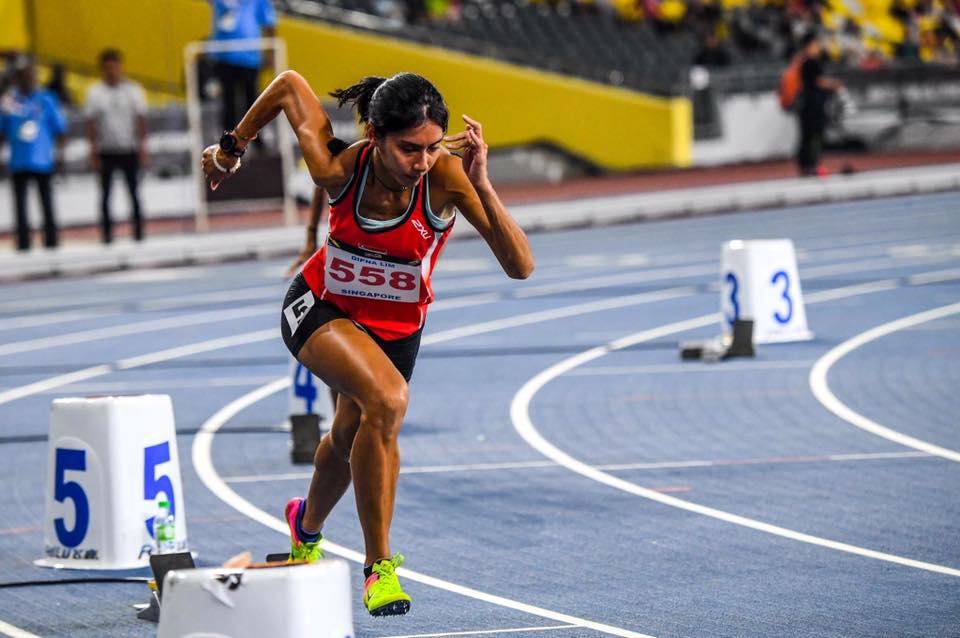 Dipna's husband, Poh Seng Song, also recalled being particularly impressed by how top athletes were able to manage the pressure of competing on the world stage by switching between recreation mode and race mode effortlessly.
One might imagine that the pressure of competing would cause an athlete to be quite uptight but a lot of the top athletes there were "very chill" said the former Olympian who competed in the 2004 Summer Games in Athens.
A big part of preparing for a race is actually maintaining a delicate balancing act, I learned from both of them.
If you're too stressed, you might be overstimulated from all that adrenaline.
If you're too relaxed, you're not sufficiently pumped to do your best.
In pursuit of that sweet spot, top athletes need to be able to regulate their own mental and emotional states, as Dipna and Poh learned during their Olympic outings.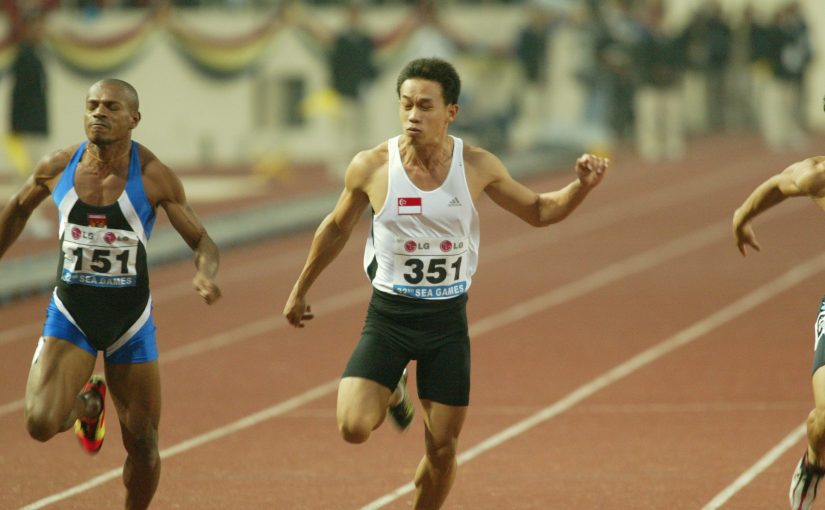 And so a fan might approach an athlete casually to request an autograph before their race, but they will politely decline because they have to be in their "zone", said Poh.
"They will say, 'Okay, maybe not now. I'm focusing.' You can see that he's actually still chatting happily, but he's still in his own zone, he has certain things that he can do and cannot do."
This extends to picking their battles too.
Dipna recalled lining up with her opponents before stepping out for the 100m hurdles heats. It was the last moment of quiet for the athletes and naturally, a time to ready themselves mentally.
Right at that moment, a male official slapped one of Dipna's opponents on her buttocks with his clipboard and went, "Go get it!"
"Wah, she glared at him like she was going to kill him, then later she was like, 'I gotta race', and she just stepped back."
"Nothing can really prepare you for the grand scale of the Olympics"
Walking into the stadium for her 100m heats and hearing the crowd erupt is like "Dolby Surround Sound" said Dipna.
"It's like the whole stadium roars. You really have to be there. Which is why it's really a once-in-a-lifetime experience — because the stadium is packed and all the crowd is very, very supportive."
She remembers engaging in her usual pre-race routine — counting a rhythm and picturing a mental walk-through (or is it a run-through 🤔) of her race — and then it was off to her starting blocks. The race was over in flash and honestly, she doesn't remember much of it, and for good reason.
"If you remember something about your race, you're probably not running it right, more or less, because you should be fully focused on the race, not aware like, 'oh there's a bird flying!'"
Dipna faced off Pearson and seven other track athletes in her heats.
She remembers clearing her hurdles neck and neck with an opponent in the second lane, trying her utmost to keep up, but as she dashed past the finishing line, Dipna knew she didn't make it.
Her timing — 14.68 seconds — was just 1.39 seconds shy of clinching a spot in the semi finals, a flash for many but an eternity on the track.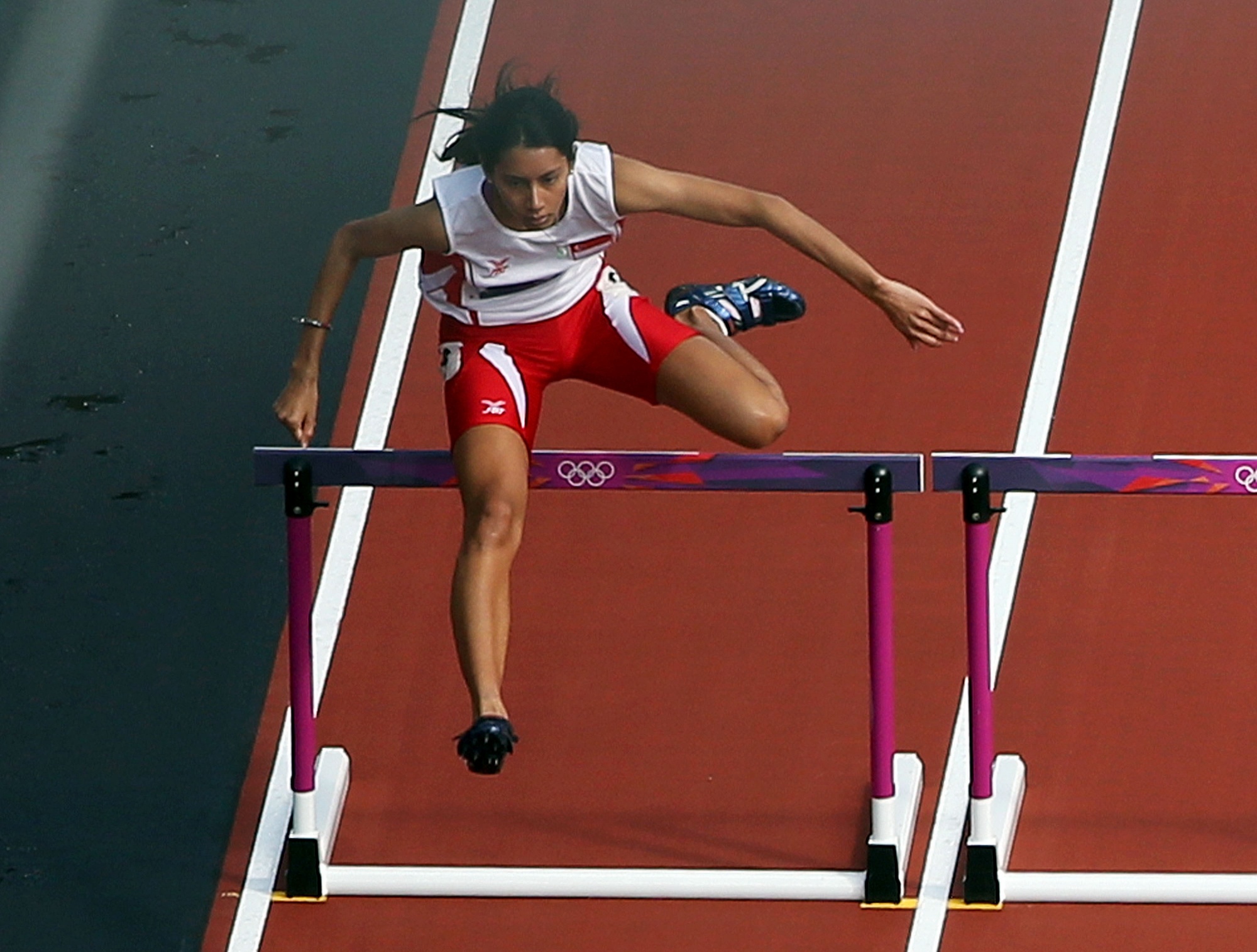 After the race, she glanced down at her palm, where she had written three names — her friend, her grandfather, and her teacher — scribbled in ink as tribute. All three had passed away prior to her debut at the Olympic Games and the loss — the first time she experienced a loss of such magnitude — affected her deeply.
Till today, she surmises that it might have affected her training in the lead up to her event in the 2012 Games.
"It's not the race that I would have wanted to honour them with, but it's still an Olympic race," she said softly.
Poh's 100m sprint at the 2004 Olympic Games was a tighter race, narrowly missing a spot in the quarter-finals by 0.49 seconds. His timing of 10.75 seconds did not break his personal record.
"Honestly at that point in time, I wasn't sure whether it was because of the acclimatisation or was it is it because of..." he trailed off.
Poh knew that he was capable of a faster timing. Just three months earlier, he managed 10.58 seconds in Germany.
So what changed?
"Up to today, I'm still in a blur state," he mused.
"To me it was just sian. Honestly, I didn't expect to go to the Olympics...there's no point in letting this get you down. Move on, see what went wrong, and then try and improve for the next race."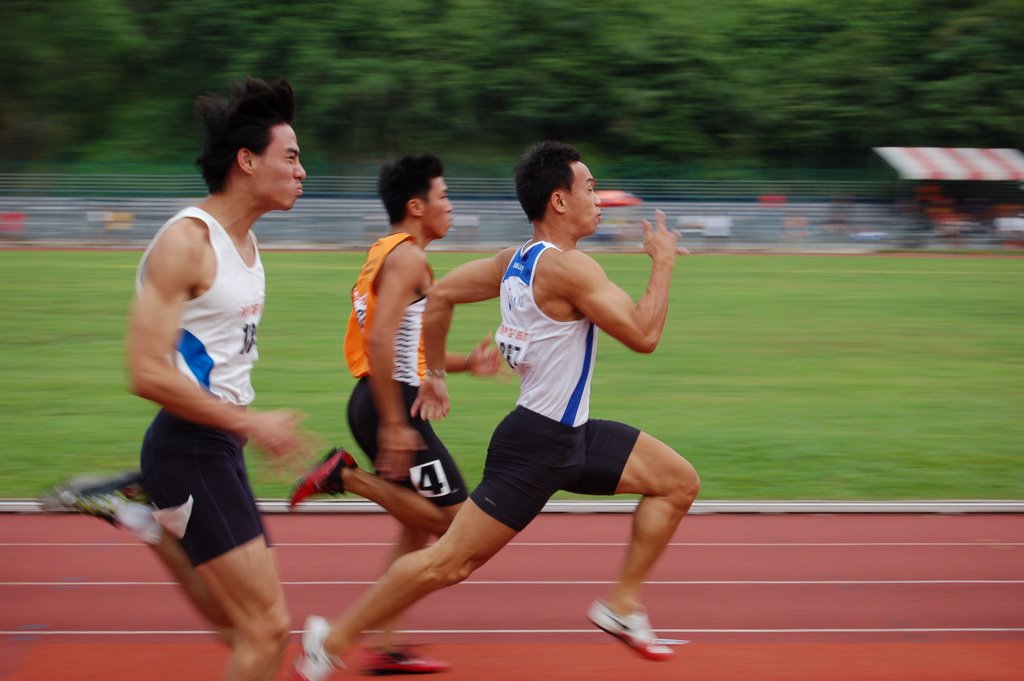 Gambling on a serendipitous moment
There's a parallel here to what Dipna said earlier on about being in the zone when she's running. Competing and succeeding at the Olympics is akin to finding that serendipitous moment where everything just clicks.
We often heap attention on those who win medals and break records at the Olympic Games, but perhaps it's worth noting that those who attain neither aren't unworthy. Sometimes, they are let down by circumstance, like a sudden loss or a freak accident.
However, they can be winners too, in their own way, according to Dipna.
"Every single season, I grow as an athlete because the circumstances change and I have to adapt and things like that.

But yeah, London was one clear one. It was so big, so significant, and there was a lot of self reflection and trying to squeeze as much out of the opportunity as possible."
She went on to clinch bronze and silver medals at the Southeast Asian Games — and even breaking a 43-year national record — in the following years. Seng Song won a bronze medal in the 2005 Southeast Asian Games and broke a national record in 2007.
For both, it was about putting the loss in perspective with one simple question, one that many athletes might be asking themselves at the Olympic Games this year:
"What can I take from this whole learning experience and use it to build the rest of my career?"
Top image credit: Richard Heathcote/Getty Images. Quotes were edited for clarity.
If you like what you read, follow us on Facebook, Instagram, Twitter and Telegram to get the latest updates.