National University of Singapore (NUS) graduate, Chan Wei Zhang, wasn't the best student growing up, but he pulled his socks up and turned his interest in computing into a full time career.
Chan's journey was shared on the university's Facebook page last Wednesday (July 1).
Wasn't the best student
Chan was never particularly interested in his studies as a young student.
In primary five, his poor academic results pushed him into the EM3 track, which has been discontinued, for students who were performing poorly.
He scored 109 for his Primary School Leaving Examination (PSLE) and was placed in the Normal Technical stream in secondary school.
Chan spent a lot of time playing online video games, especially one called "Restaurant City".
Being an avid gamer, he would "hack" the game's system by downloading tools and modifying the code to enhance his gaming performance.
This subsequently sparked his interest in computer programming and paved his way into the field of computing.
Didn't plan to go to university
After completing his N-Levels, Chan went to the Institute of Technical Education (ITE) to study for a NITEC in Info-Communications Technology and subsequently completed a diploma in Information Technology in Republic Polytechnic.
Chan said that he never imagined that he would pursue further education in a university. But after receiving his final results, he decided to give it a shot. He applied to NUS School of Computing twice and was eventually accepted on his second try.
Discovered that he could pursue his passions at NUS
Because of his educational background, Chan was initially anxious that he would not be able to catch up with his university peers.
But his worries soon melted away.
"I met a lot of open-minded people, and I've made many friends and connections. And I have also learnt a lot outside the classroom, by participating in programmes like NUS Overseas College (NOC) and volunteer work," he said in NUSnews.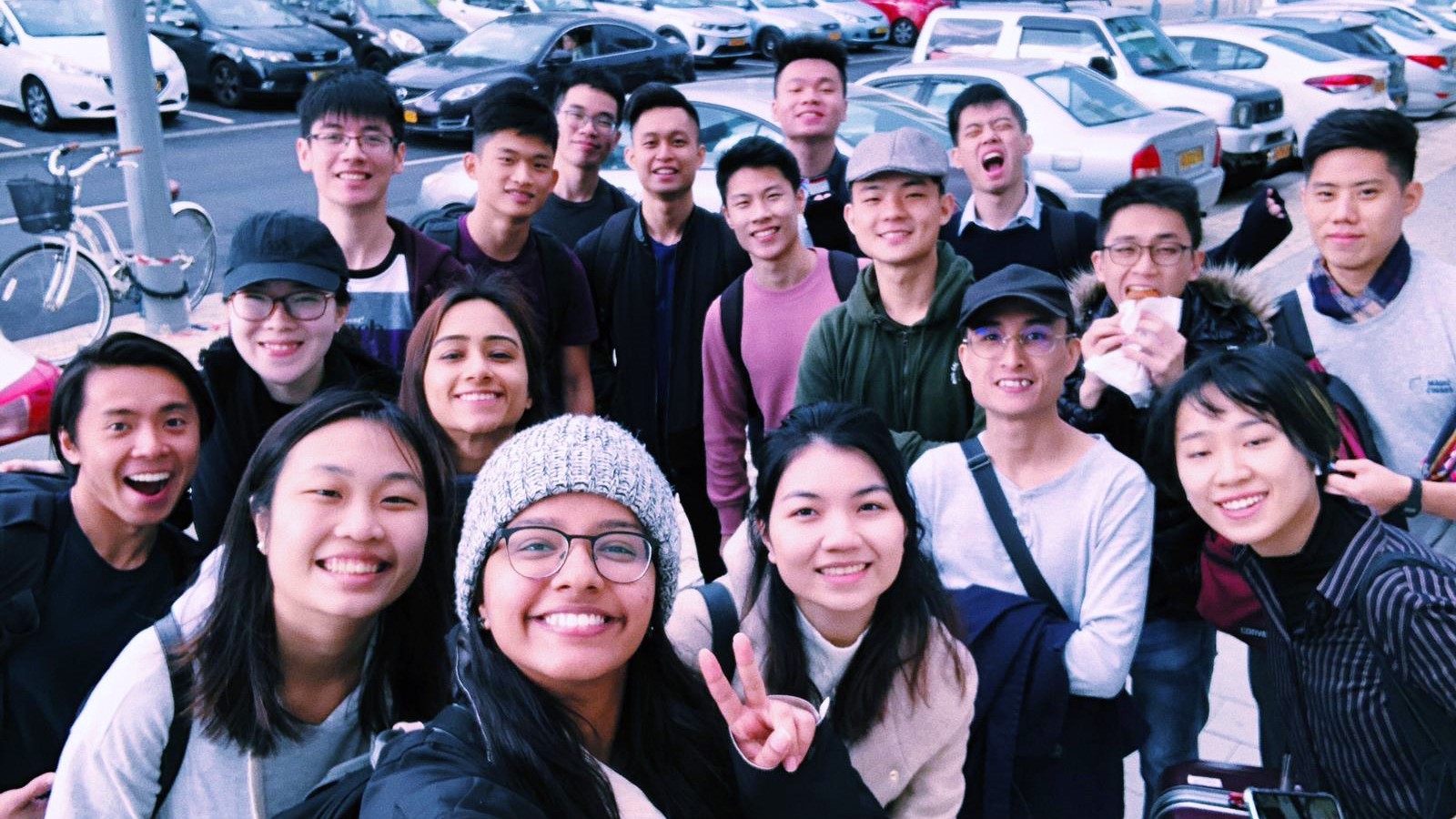 He enjoyed his hands-on course as he was able to develop a greater understanding of basic computational concepts, and discover how applicable his lessons were beyond the walls of his classroom.
Throughout his university education, his passion in computing encouraged him to get involved in school activities.
One of them which was the "Code for Community" programme at NUS Computing, where he volunteered to teach basic programming and web development skills to children from low-income families.
He started off by tutoring primary school children and slowly moved up to conducting courses and then developing the curriculum as a course coordinator.
Beside teaching others, he also took part in the NUS Overseas Colleges (NOC) programme in Israel and interned with Israeli cybersecurity startup company ArcusTeam in his third year.
Earlier this month, Chan graduated from NUS with a degree and started work as a software engineer in one of the world's leading manufacturers of equipment for test and measurement, as well as secure communications.
"Don't compare yourself with others because there will always be others who are better than you. If you try, but fall short, it's not the end of the world. There are always opportunities for you to grow."
Top image via NUS. 
If you like what you read, follow us on Facebook, Instagram, Twitter and Telegram to get the latest updates.