The Ministry of Defence (MINDEF) announced today (July 5) its new virtual fitness programme — [email protected] for Operationally Ready National Servicemen (NSmen) to incorporate exercise into their lifestyles.
This programme will complement the current list of NS Fitness Improvement Training (FIT) activities to allow NSmen to maintain an active and healthy lifestyle while fulfilling their annual fitness requirements.
FIT currently offers a variety of fitness activities, including aerobic training, metabolic circuits and Individual Physical Proficiency Test (IPPT)-specific training.
What is the programme about?
Currently, NSmen can only attend FIT programmes at physical locations like Fitness Conditioning Centres (FCCs) in SAF camps, selected public parks, HPB Quick HIIT sites and SAFRA Energy-One gyms.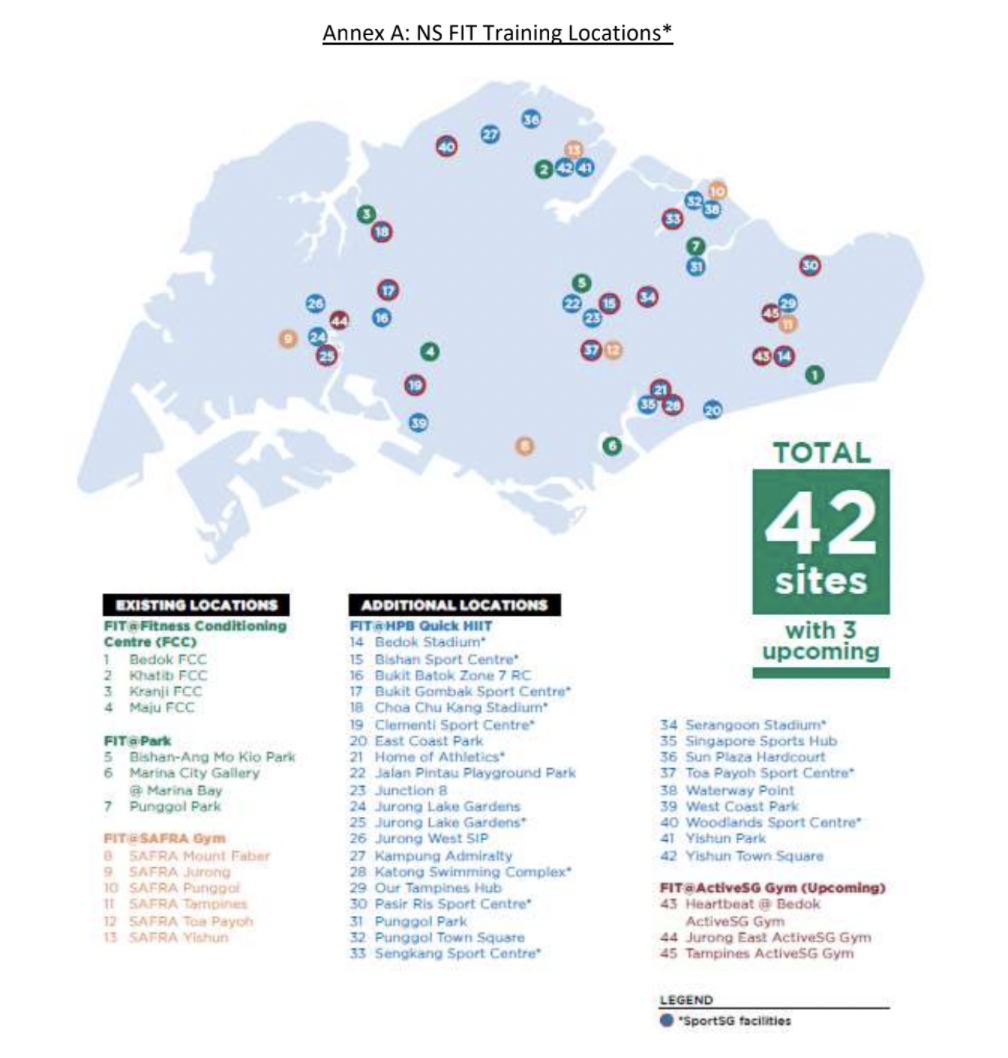 However the new programme, [email protected] will allow NSmen to attend FIT sessions virtually.
[email protected] will be conducted over a commercial video conferencing platform.
The sessions will be conducted twice a day, with an exception on Fridays where no classes will be held. Each session allows a maximum of 45 participants at a time.
At least two fitness trainers from the Singapore Armed Force's FCCs will be present to monitor the safety of participants and to ensure that participants perform to standard.
Participants will engage in a series of metabolic circuits and aerobic exercises. Each [email protected] session is approximately 60 to 75 minutes and is counted as one session of NS FIT
From July 7, NSmen can book a [email protected] session through the NS Portal and select a suitable time and date for their session.
The programme will launch on July 12.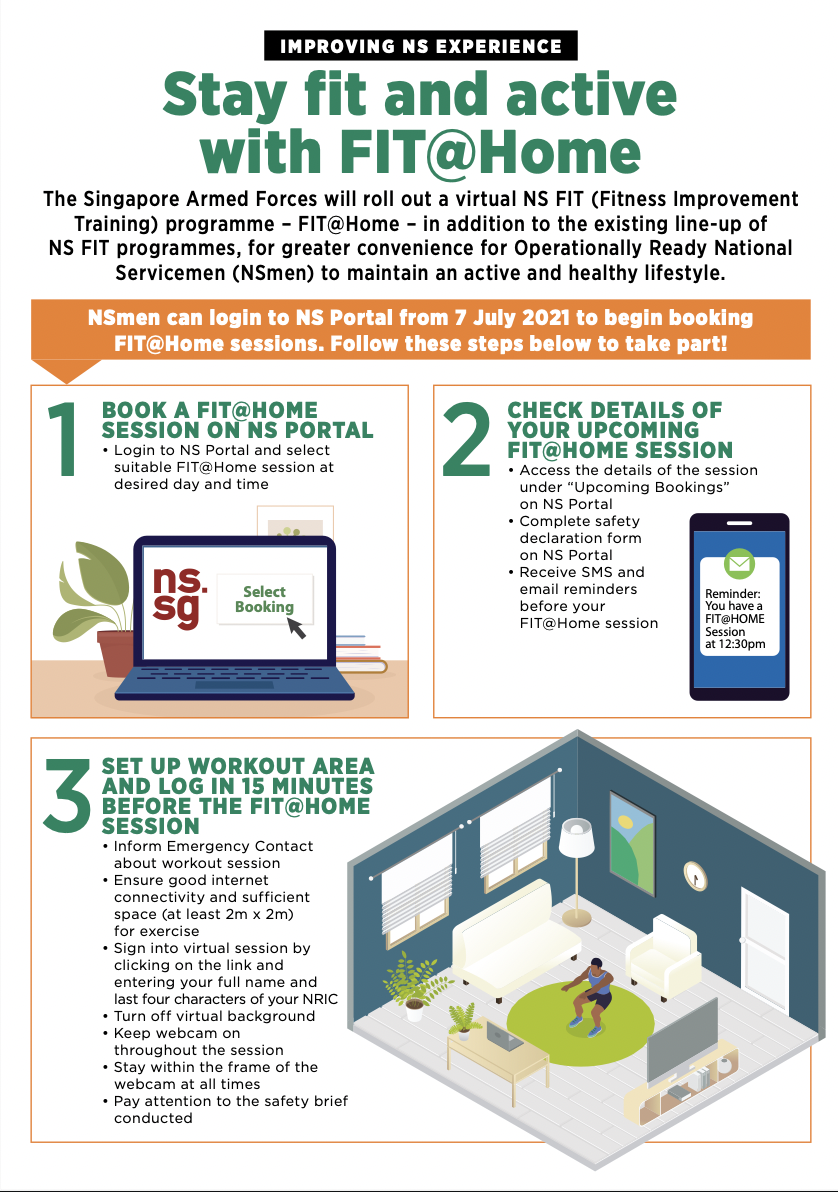 Virtual programme will be more convenient for NSmen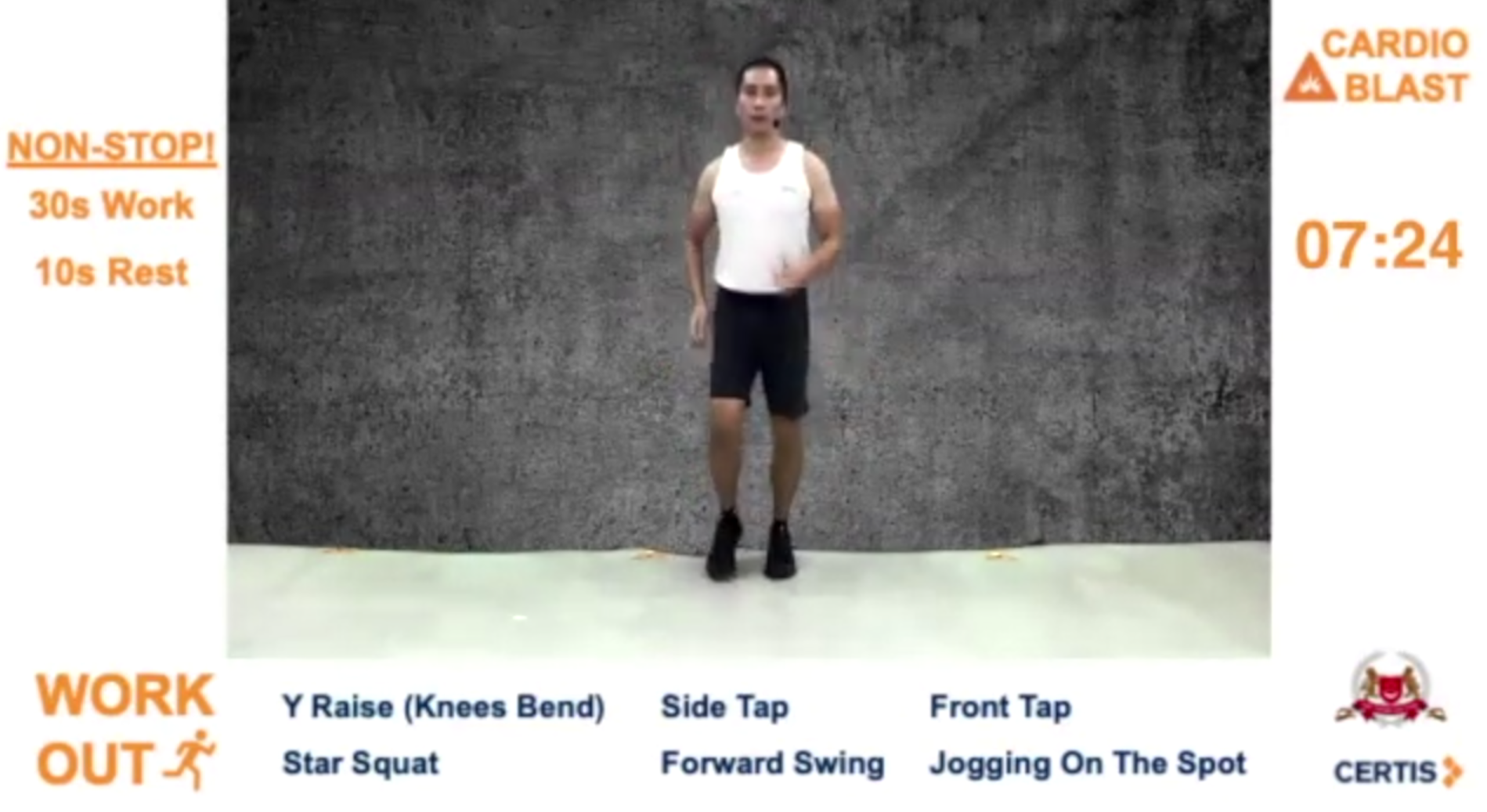 Top images via MINDEF.
If you like what you read, follow us on Facebook, Instagram, Twitter and Telegram to get the latest updates.