The Ministry of Health's Committee on Covid-19 Vaccination announced on Monday (July 5) that individuals should avoid strenuous activities for a week after receiving their first or second dose of the Covid-19 vaccine.
This was amended from a previous advisory on June 11, which advised vaccinated individuals to avoid strenuous activities only after their second dose.
This notice came after there were reports of vaccinated individuals who suffered myocarditis and pericarditis.
MOH said:
"While most persons with vaccine-related myocarditis observed locally and internationally have mild symptoms and make an uneventful recovery, it is possible that the condition may be aggravated by factors or strenuous activities that may affect the heart."
Avoiding strenuous activities
While the advisory was targetted at everyone, MOH said that adolescents and younger men below the age of 30, in particular, should avoid strenuous activity after their vaccination.
Some examples of strenuous physical activity to avoid are swimming, cycling, running, weight-lifting, competitive sports and ball games.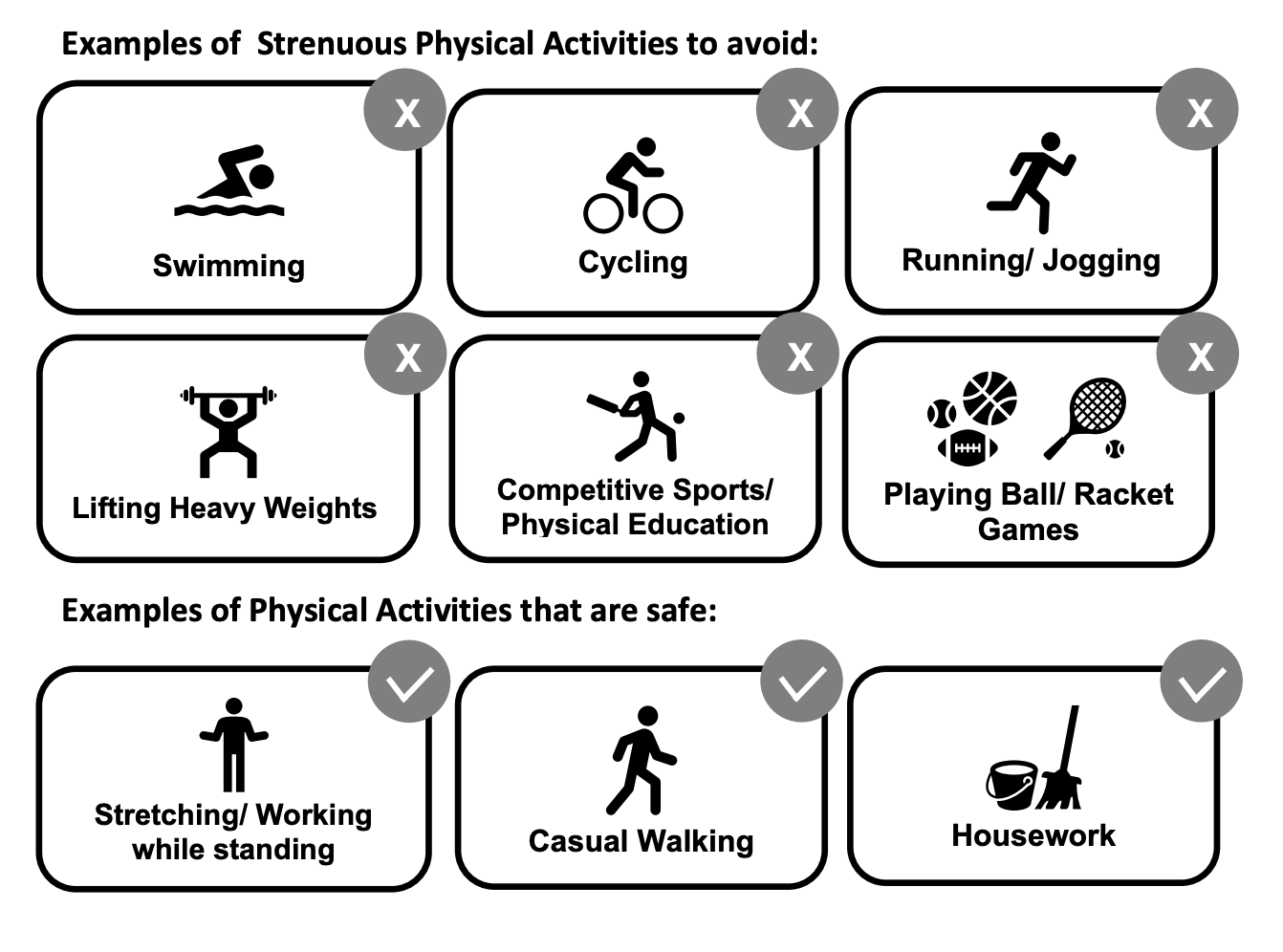 Physical activities that are safe to do include casual walking, stretching, working while standing, and housework.
Those recently vaccinated need to take precautions
This advisory is independent of the recent announcement that a 16-year-old suffered a cardiac arrest after a weightlifting session following his first dose of Pfizer-BioNTech/Comirnaty vaccine, said MOH.
Nonetheless, MOH is working with the National University Hospital to determine if the incident is linked to his Covid-19 vaccination. It will also be investigating the possibility that the teen suffered a case of acute severe myocarditis.
In another announcement on July 5, the Health Sciences Authority said that there were 12 cases of myocarditis and pericarditis that occurred in individuals after they took the mRNA vaccines.
Five of the cases occurred in adults aged 30 years old and above.
Seven of the cases involved males aged below 30 years old.
This is higher than expected for this age group, based on background incidence rates.
Myocarditis and pericarditis are inflammatory conditions that affect the heart muscles and the outer lining of the heart respectively. Patients suffering from it will show symptoms such as chest pain, shortness of breath or abnormal heartbeats.
If you experience any of these symptoms, you should seek medical attention immediately, said MOH.
Top image via Ong Ye Kung Facebook.
If you like what you read, follow us on Facebook, Instagram, Twitter and Telegram to get the latest updates.