A tree in Yishun was uprooted and fell during heavy rain on July 13 morning.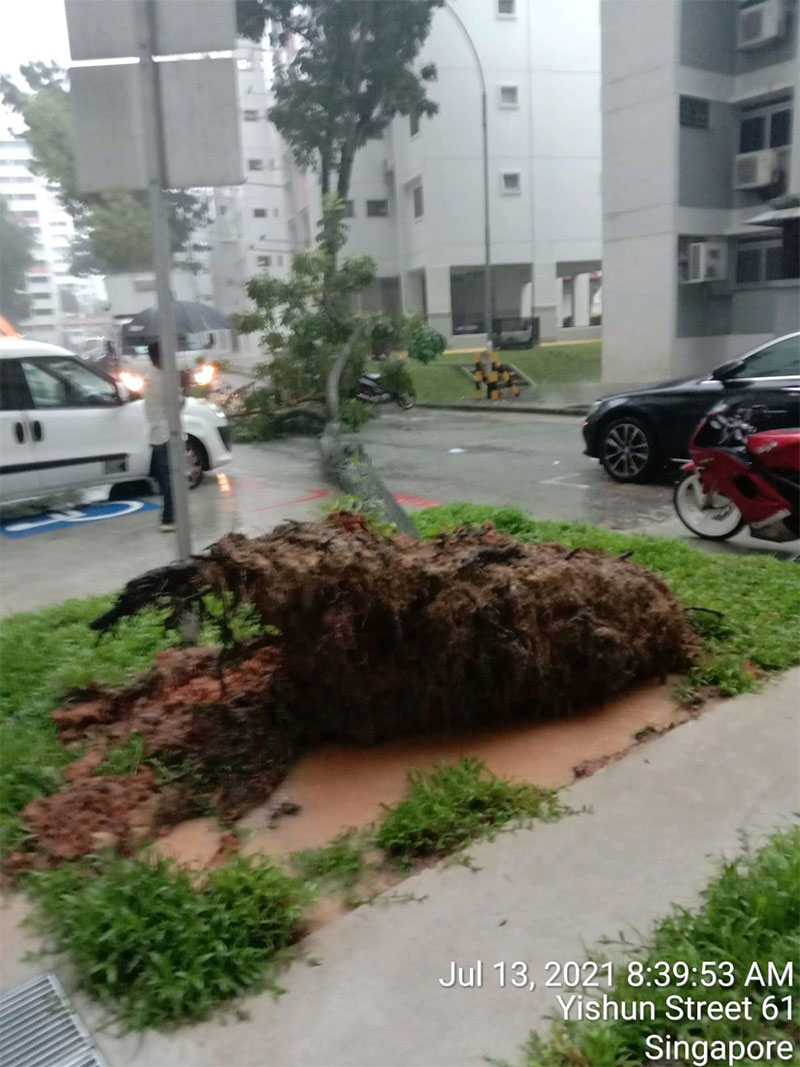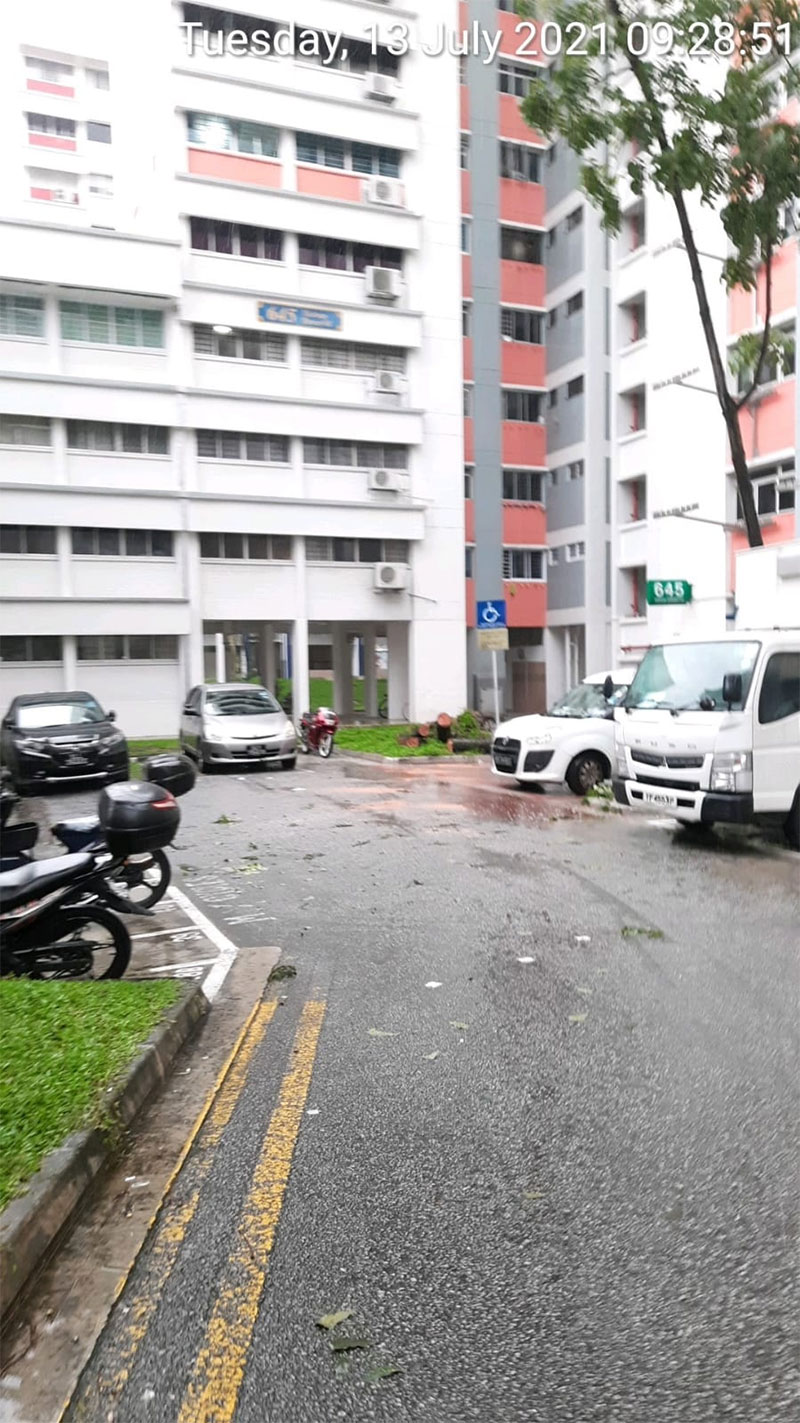 The incident occurred at the car park beside Block 645 Yishun Street 61. No one was injured.
A photo of the incident at 8:39am showed the tree in between two parked cars.
It obstructed traffic in the car park.
Nee Soon GRC MP Faishal Ibrahim wrote on Facebook that the town council team took prompt action by going down to the scene to regulate traffic and remove the fallen tree.
The tree appeared to have been removed within an hour.
He also said the horticulture contractor will be arranging for a tree replacement.
If you like what you read, follow us on Facebook, Instagram, Twitter and Telegram to get the latest updates.