Follow us on Telegram for the latest updates: https://t.me/mothershipsg
Hong Kong actor Louis Koo recently travelled to China to film his new movie.
Scores of fans were waiting eagerly at the airport to catch a glimpse of him, and were seen pulling out their phones to snap photos and videos.
Smiling airport security staff
Among the videos that have emerged, however, is a TikTok featuring Koo going through airport security procedures.
Screenshots of the TikTok have since gone viral as the airport security staff was seen smiling while performing a pat-down.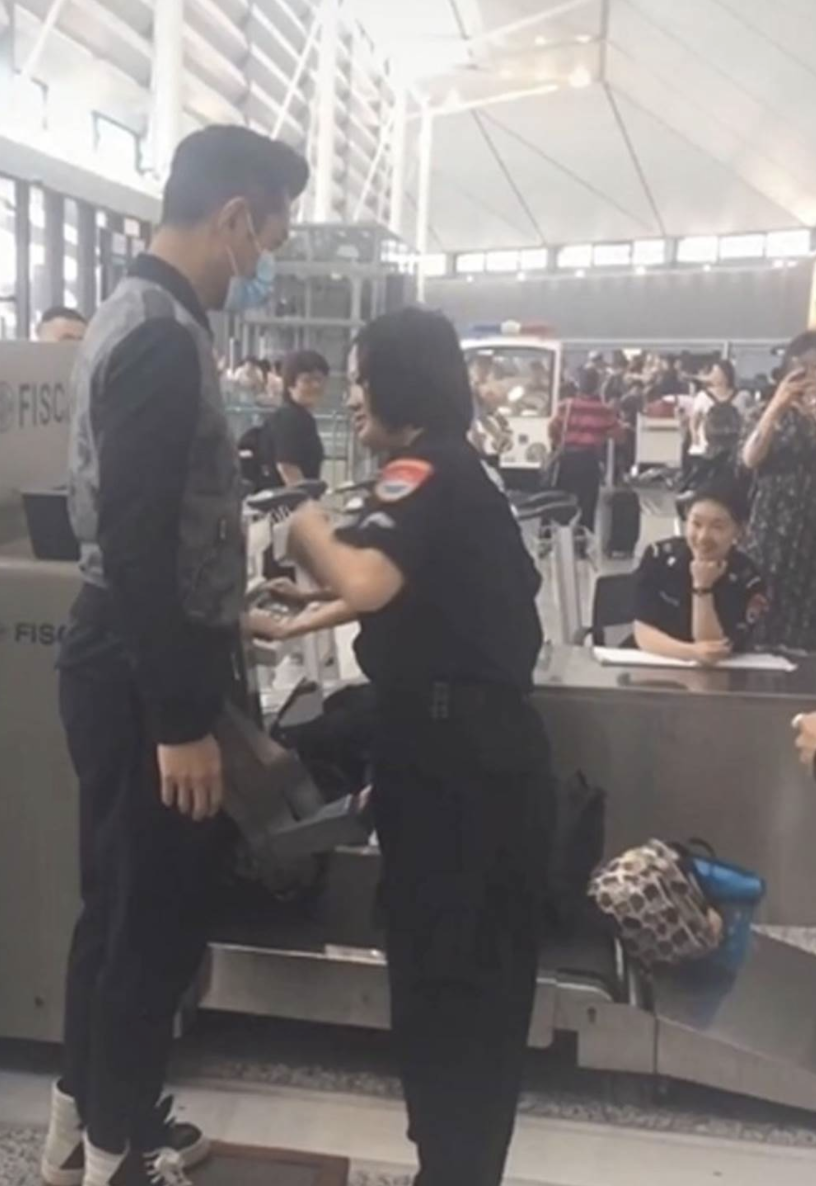 Koo, who was dressed in a black long sleeved shirt and pants, seemed to be recognised by other airport staff as well.
Another airport security officer, seen seated in the picture, was also smiling as she watched the scene.
It was reported that Koo was constantly surrounded by staff, who prevented fans from getting too close. Koo also did not stop to take any photos with fans, and remained expressionless throughout the entire process.
Range of responses to the clip
China Times reported that some netizens responded to this clip by saying "who would give up such an opportunity?" and also "if I had known that I could get closer to celebrities this way, I would have applied to be an airport security officer".
Others, however, felt that the security staff was being unprofessional by smiling.
According to 8 Days, some thought that a male officer should have been the one to perform the pat-down on Koo, as there would likely be outrage if a female celebrity was being patted down by a smiling male officer.
Top photo via China Times.
If you like what you read, follow us on Facebook, Instagram, Twitter and Telegram to get the latest updates.