Follow us on Telegram for the latest updates: https://t.me/mothershipsg
As an online marketplace, Carousell has ignited the entrepreneurial spirit in many Singaporeans to make a quick buck either from selling goods or services.
With many panicky husbands and boyfriends caught in a bind after the emergence of the KTV clusters, a Carouseller is offering faux-alibi services at S$500 to help resolve any potential conflict between couples.
The listing
The Carouseller is available for hire as a faux-alibi "for whatever excuse you would like" and is offering to "take the fall for you", albeit "nothing illegal".
Similar to job applicants who would share experiences to boost credibility in job competence, the Carouseller shared their experience of taking the fall for his friends whose sleazy behaviour was caught by their "WAGS", which is short for "wives and girlfriends".
The Carouseller did not explain what they would say or have said as an experienced faux-alibi, but mentioned that the partners diverted their anger at the Carouseller instead of the men who supposedly got away with their indiscretions "scot free".
In addition, the Carouseller emphasised his dedication to being a faux-alibi by guaranteeing "discretion and willingness to take the blame for anything no matter how embarrassing".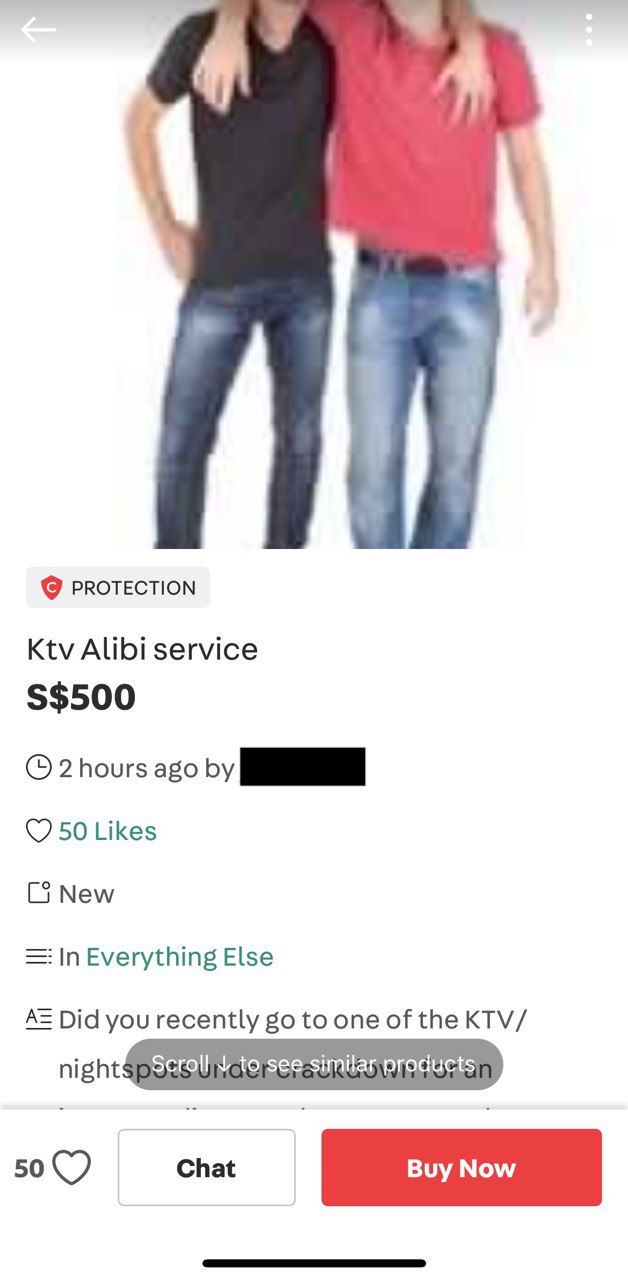 This service is priced at S$500, which is described as "a small fee".
Textile Centre and Golden Mile Complex were listed as available venues for meet-up.
These venues allude to the recent closure of three more KTV lounges, including WU Bistro Pte Ltd and Club De Zara Pte Ltd at Golden Mile Complex and Textile Centre respectively.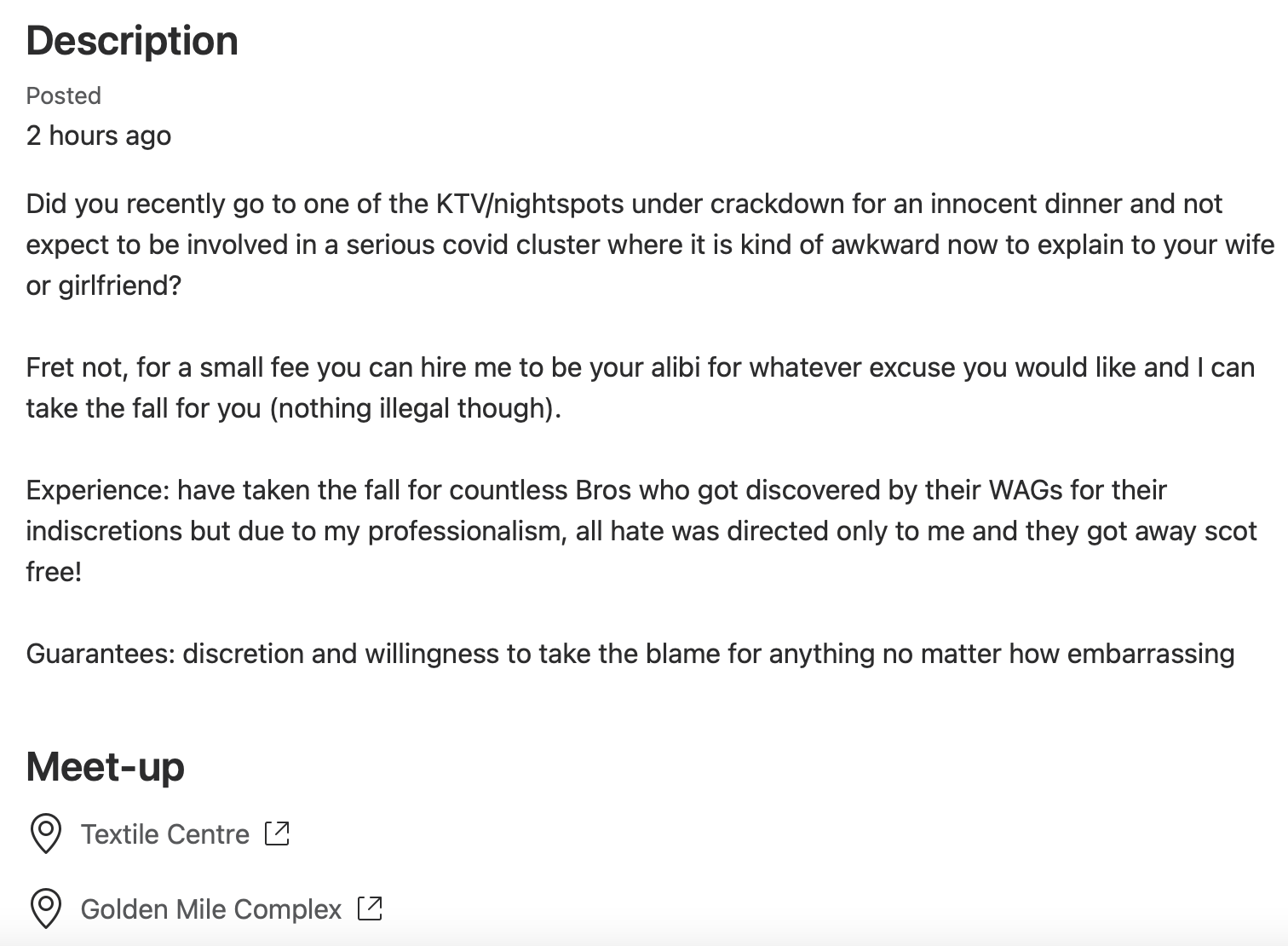 The listing was up for at least three hours before it was removed at the time of writing -- either out of cold feet or because the Carouseller was done trolling.
For those who don't have S$500 to spare, they can just claim they went to Block 75 Lorong 5 Toa Payoh Hawker Centre for satay and got contaminated.
Read more

Top images via Carousell.
If you like what you read, follow us on Facebook, Instagram, Twitter and Telegram to get the latest updates.