Follow us on Telegram for the latest updates: https://t.me/mothershipsg
Singapore-Taiwan actress Kate Pang is no stranger to talking about her mental health.
On July 20, Pang shared a lengthy but insightful Facebook post about her mental health journey as a child and later, as a parent.
Accompanied by the following monochrome picture, the post in Chinese has garnered more than 4,300 reactions to date.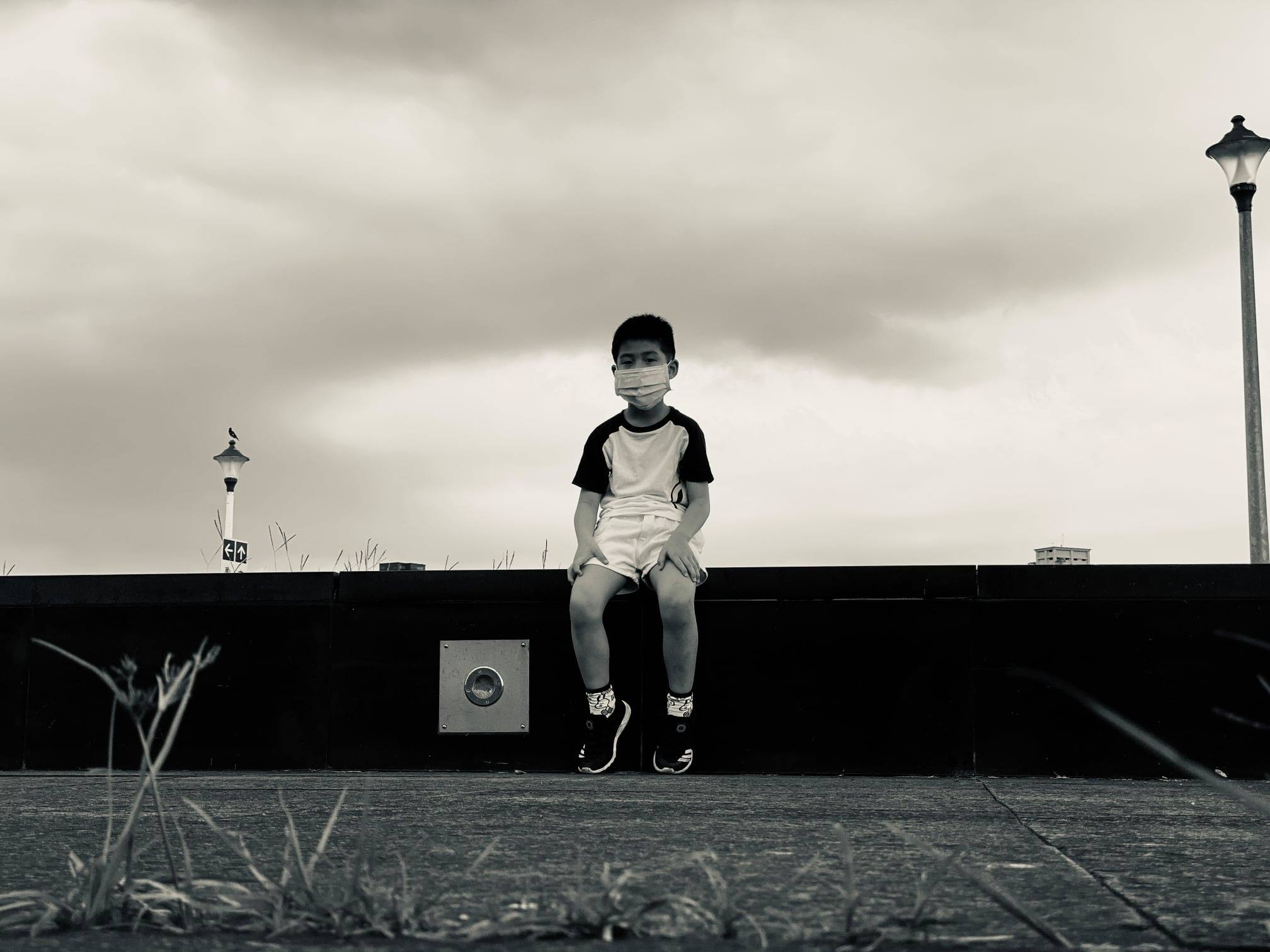 Negative thoughts during childhood
Pang's personal experiences as a child who was in mental distress contributed to her awareness that adults, especially parents, could unintentionally hurt a child with long-term repercussions.
The 38-year-old disclosed that she had engaged in self-harm and harboured suicidal thoughts when she was still in primary school.
Although Pang considers her grandmother, who raised her since she was two, "the world's best mother," the actress admitted that her grandmother had also left some emotional scars on her that have persisted beyond her childhood.
She added that loneliness or the feeling of being unloved contributed to her negativity in the past.
Secondary school teacher's positive influence
Pang credits her secondary school teacher as the person who helped her to realise her value in the world.
A family issue that occurred when Pang was in Secondary 2 caused her to lose interest in school. While everyone else gave up on her, her form teacher did not.
In addition to checking in on her well-being and reassuring her that her circumstances were not her fault, he also encouraged her engagement as a student in other ways, such as becoming the school's flag bearer for the flag-raising ceremony or joining a public speaking competition.
Her success in both activities gave her the confidence and validation that she needed to persevere in her journey and graduate from secondary school — the biggest hurdle for her.
Husband as her pillar of support
Pang expressed her gratitude to her husband and fellow actor, Andie Chen, 36, for helping her to get through her dark moments.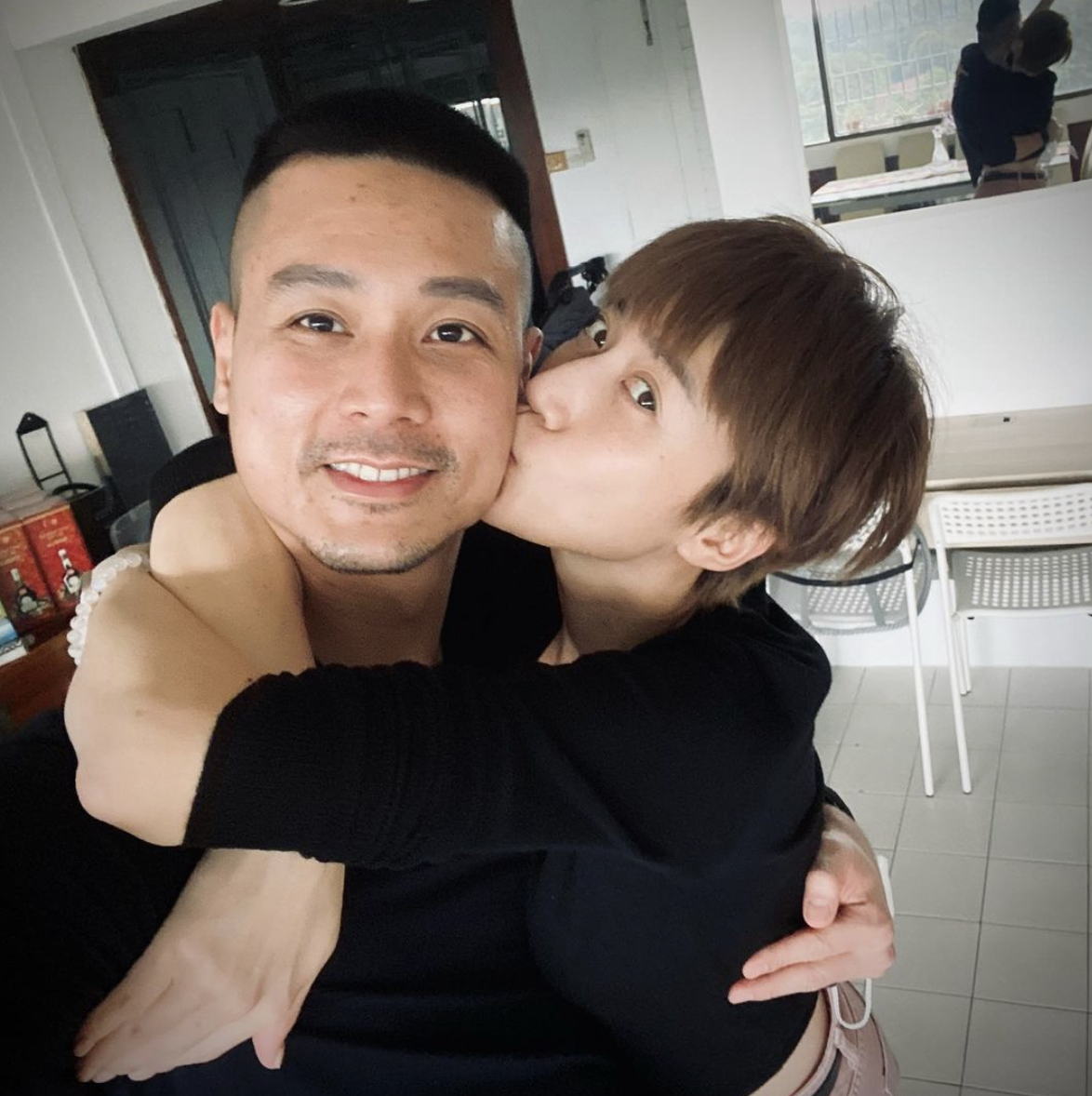 The birth of her firstborn, Aden, in 2014 kickstarted Pang's deeper reflection into the reasons behind the negative thoughts that she had during her childhood.
Her pursuit for answers stems from her refusal to let history repeat itself with her children.
Importance of mental health
Pang shared that she continues to work hard to raise her two children by giving them "challenges, not stress, loving but not spoiling them, and correcting their mistakes instead of berating them for their faults."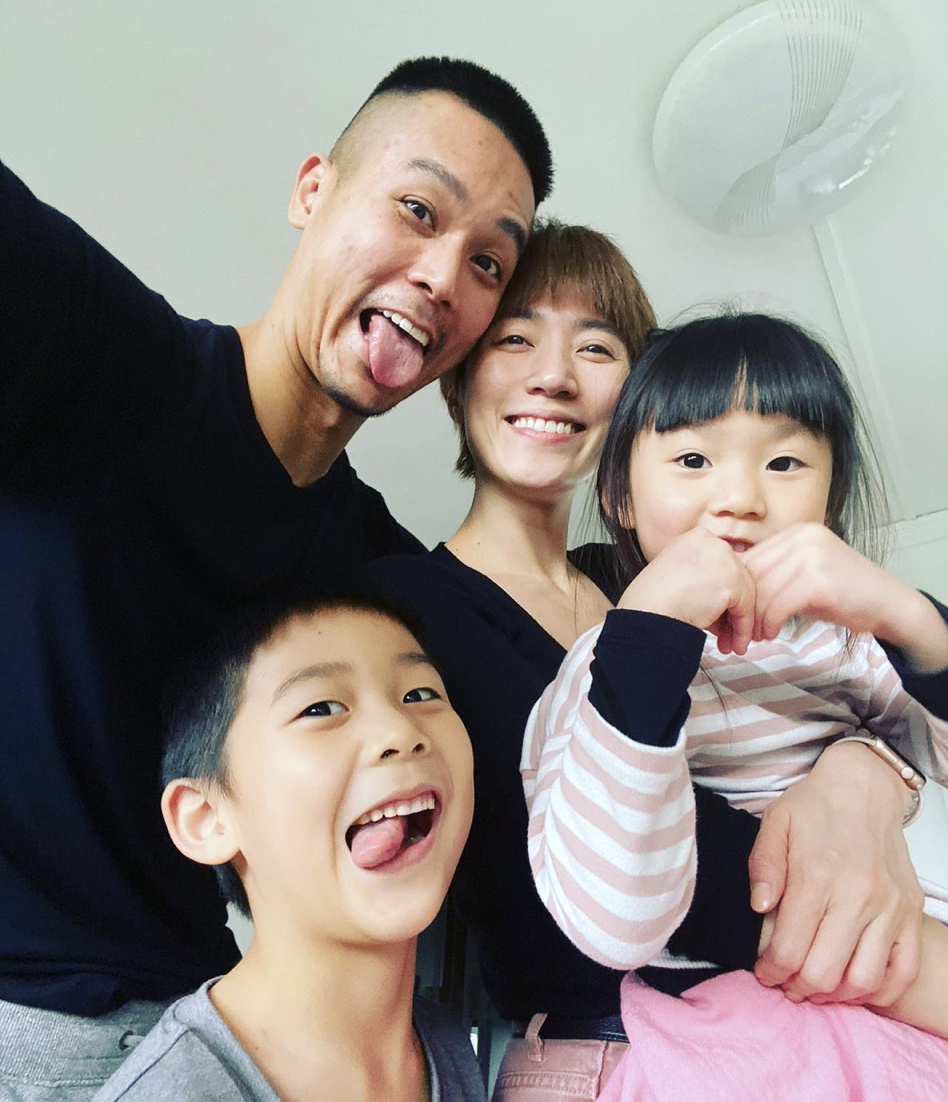 She also believes that the mental health of children should be prioritised just as much as their physical health.
The actress ends off her post with a reminder for children not to give up on themselves so easily and that they will eventually find someone who will love and support them in the future.
Here is the full translation of her post:
After I became a mother, I realised that it's not easy being a parent at all. Anything unintentional on our part may potentially cause the child to develop a weakness or be scarred for the rest of their lives.

I've always wanted to be a good mother. But how do we define what a good mother is and who gets to define it?

My grandmother raised me since I was two. In my heart, she is the world's best mother. Yet, as I was growing up, she had given me a lot of invisible hurt. When I recall the past sometimes, I am still unable to hold back tears. When I was younger, I had hoped that I could die, engaged in self-harm, and often asked myself, "Why was I born?" At that time, I was just a primary school student.

When I was in Secondary 2, my family underwent a major change. I would be in a daze during classes in school every day, and was falling behind in schoolwork. I ranked bottom for every examination and everyone believed I was not putting any effort and had no interest in studying. Only my form teacher never gave up on me. During lunch break, he would always ask me out of concern if I was feeling alright. He would tell me those issues were not my fault. Those words may not have reduced my sadness but it certainly saved me.

Afterwards, my teacher assigned me to be the flag bearer for the flag-raising ceremony and participate in a public speaking competition. At that time, I thought, Are you kidding? These are activities that students with good grades should be doing, did you look for the wrong person? I ended up emerging as the champion of the public speaking competition. When I was the flag bearer, I felt proud of myself for the first time, holding the flag and watching it rise slowly. When I clinched first place for the public speaking competition, my teacher said with a smile, "Not bad!" Such validation felt amazing! My teacher's validation allowed me to see my value in this world.

After graduating from secondary school, I felt like I had overcome the biggest hurdle. My heart and mind felt stronger and just like that, I've been continuing my journey until today.

When I look back at the past as a grown-up, each moment of anger and suffering is accompanied by a form of loneliness or feelings of not being loved. When Grandma showers me with love again, my heart becomes healed again. I really miss my happy days with Grandma, but some of her words that have unintentionally hurt me still linger.

When I started my own family, I realised I possessed a lot of negative thoughts from my previous family experiences. It was like a demon lurking inside your heart that would appear in your mind when you feel most vulnerable and manipulate your thoughts. I am very grateful to my husband who is an angel in my life. When I was being controlled by the demon, he would always hold my hand, give me a warm hug, or gentle words of comfort — those were my most effective sedatives.

If only I had this pair of warm hands every time I fall into the dark abyss when I was younger, perhaps I would not always be cornered and confined by pain.

When Aden was born, I gazed at his tiny face and wondered, it turns out that everyone is a worry-free and harmless angel when they first enter this world! In that case, what happened to us such that we would become sad, angry, suffering, perhaps even evil?

I started to reflect more deeply. What was the reason that made me want to run away from home? What was the reason that made me feel unloved? What was the reason that made me wish I could end my own life sooner? I want to seek out these reasons as I do not want my unhappiness to recur in my children. I discovered, every time I was suffering, I actually hoped "to be understood."

As a mother, I've always told myself to give children challenges, not stress, to love but not spoil them, to correct their mistakes instead of berating them for their faults. Am I doing this well? The answer will only be revealed when my children are grown up. One thing's for sure, I will continue to work hard until the day I am laid to rest.

Everyone says children's health is the most important. Besides the physical body, mental health should also be important.

I hope every child can overcome their most difficult moments and have a healthy and happy life.

I also wish to tell all the children out there, there is nothing in life that you cannot overcome. You may not have someone who loves you now but you will in the future. Do not give up on yourself so easily and miss the angel that would value and cherish you. That angel is just a little late to arrive.
You can view the original post here:
Helplines
If you or someone you know are in mental distress, here are some hotlines you can call to seek help, advice, or just have a listening ear:
National Care Hotline: 1800-202-6868
Samaritans of Singapore 24-hour Hotline: 1800-221-4444
Singapore Association for Mental Health: 1800-283-7019
Institute of Mental Health: 6389-2222 (24 hours)
Tinkle Friend: 1800-274-4788 (for primary school-aged children)
AWARE Women's Helpline: 1800-777-555 (10am - 6pm, Monday to Friday)
Read more

Top images by @katepang311 on Instagram.
If you like what you read, follow us on Facebook, Instagram, Twitter and Telegram to get the latest updates.