The detection of Covid-19 cases in fishmongers across over 10 markets — believed to be transmitted from the Jurong Fishery Port — prompted the government to shut down fresh fish and seafood stalls across the island on Sunday (July 18) morning.
The move came as a shock for 20-year-old Xavier Ng who runs Ding Xin Seafood with his family.
He had been instructed to take an Antigen Rapid Test on Saturday (July 17), along with the rest of the fishmongers from the Jurong West market.
The good news was that their ART results came back negative.
"Hence we believed that the result would allow us to be able to finish off on Sunday," Ng said to Mothership.
"We managed to secure a final batch of goods, ready to prepare and deliver to our online customers and sell the other half to our walk-in customers."
And then came the bad news on Sunday morning, which was also just as sudden: He had to close shop, leaving him stranded with a lot of fish — S$3,000 worth of it sitting in an ice box and, in Ng's words, "just waiting to rot".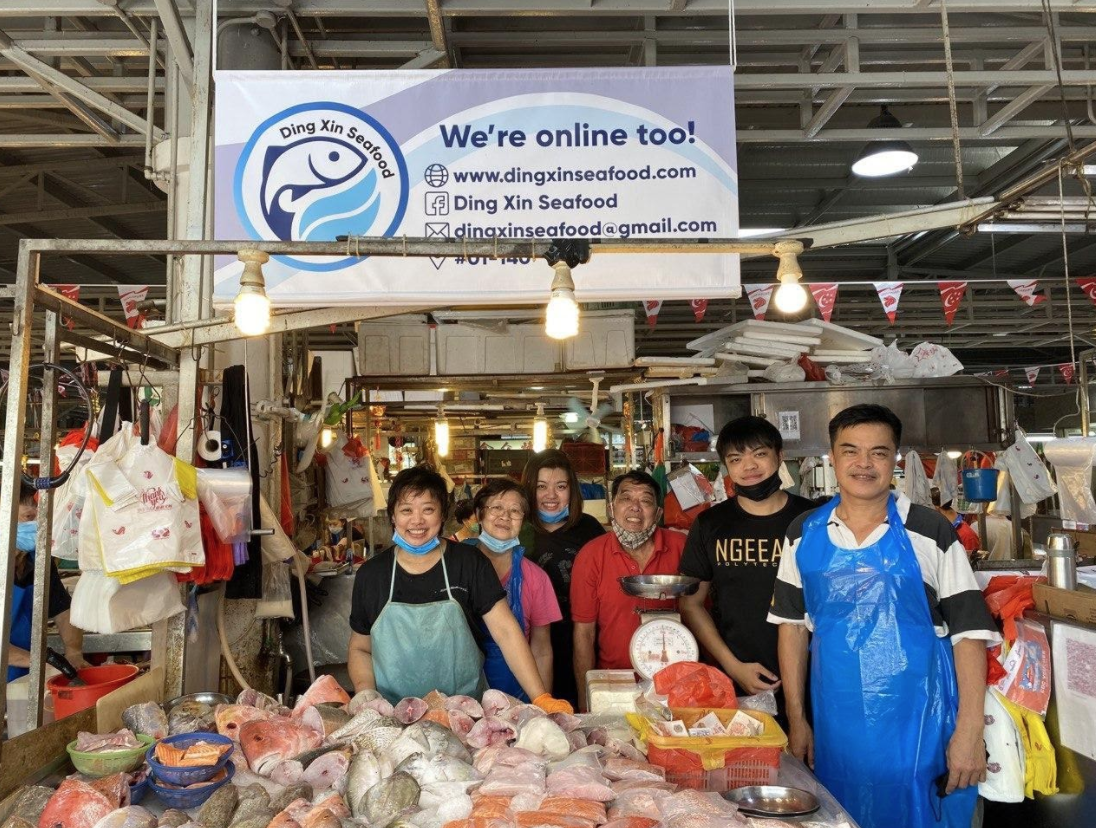 More acute though was the feeling of disappointment, said Ng, at what he thought was a lack of consideration on the part of the authorities when they decided to shut down seafood stalls.
Wet markets are usually closed on Mondays and waiting one more day to allow fishmongers to sell off their stock might have been a better move — or in Ng's case, a less costly move.
It's hard to agree with that sentiment, especially if you're not a fishmonger. After all, even one day is significant for health authorities who are racing to contain a cluster that is threatening to balloon out of control.
There's also a sentiment of frustration among the general public with regard to the rapidly growing clusters.
But the truth is that for fishmongers on the ground, being holed up for two weeks with unsold stock is very costly.
Aside from the unsold inventory, Ng estimated that a two-week closure would cost them thousands in potential earnings.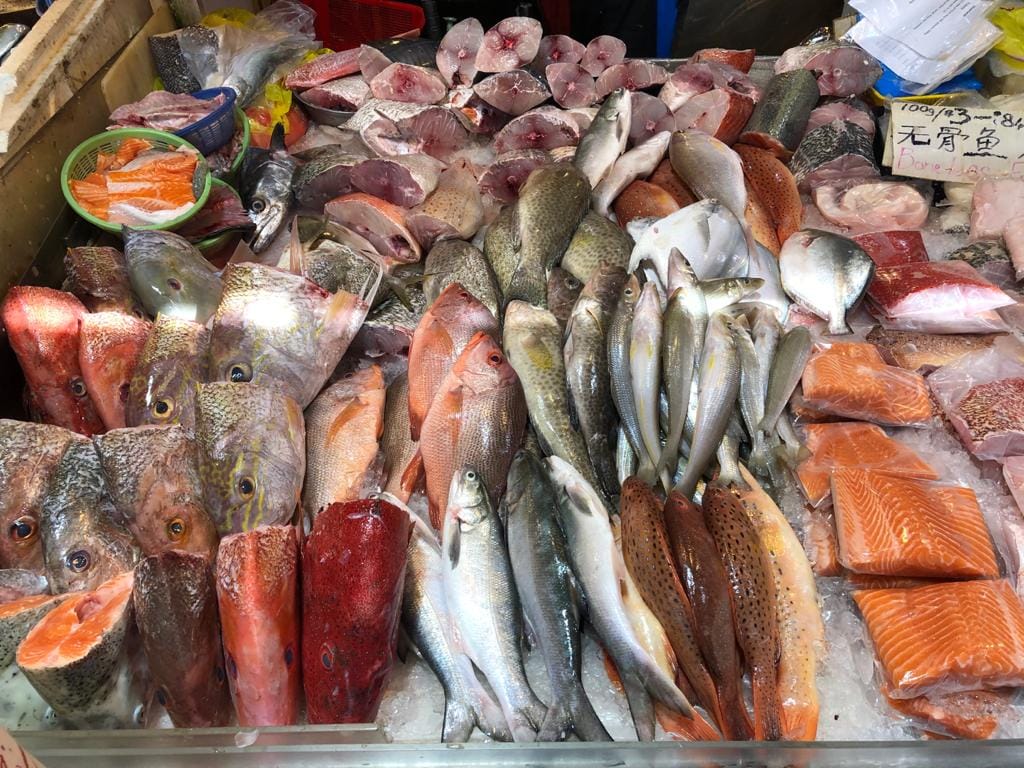 Because of this, there's a lot of "negative emotions" from fishmongers whom Ng spoke to.
"Most angry at the sudden closure without prior notice, some frustrated at the amount of stock they have left."
According to Ng, many fishmongers were unhappy that they were not given the chance to make a "final burst of sales" on Sunday and earn as much as possible to tide them through two-weeks of no income.
"With the ART results being negative, we should have been given the final day to sell," he said.
Ng has since tested negative for his ART and PCR and can technically open his stall. But with the Jurong Fishery Port still closed, his supply of seafood is affected and he won't be able to open anyway.
Ng also pointed out that being a fishmonger — at least for him — requires full commitment, so he has no alternative income streams to depend on during the enforced closure of Ding Xin Seafood.
There is a silver lining, however.
Ng started a website to sell his seafood in May last year and because of this, he has been able to offload his stock over the past few days.
Ding Xin Seafood's regular customers also reached out to Ng's family to check on them and offering to buy more of their fish so that they can clear stock. Some even offered to send gifts or assistance to the family.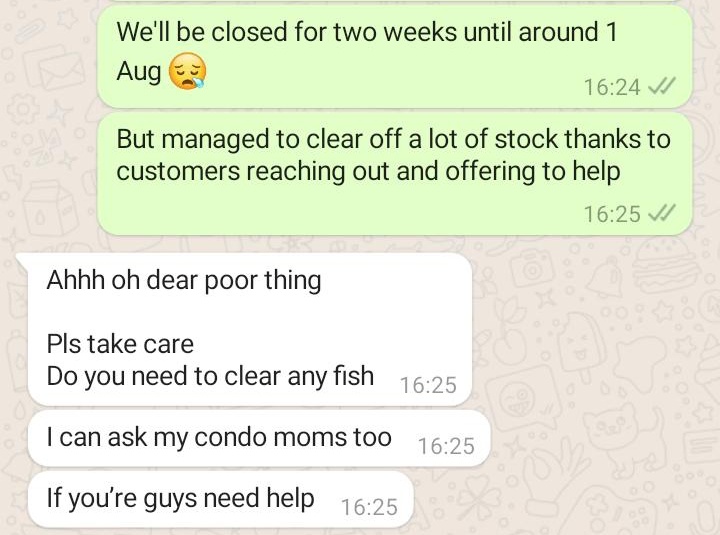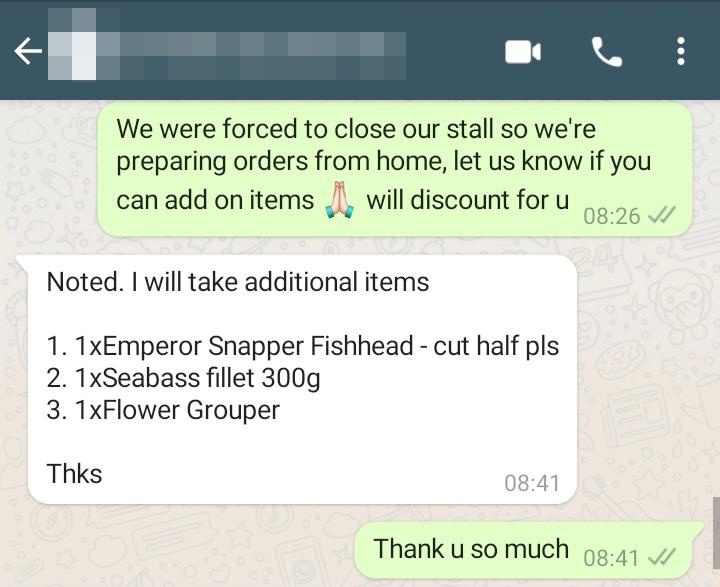 Even though this is difficult time for Ng and his business, he is grateful for his regular customers. Some of his fellow fishmongers have also managed to sell off their stock thanks to family and friends.
Most fishmongers — especially older ones — might not be as savvy or lucky as Ng and so this closure is going to cost them.
It's now widely speculated that the Jurong Fishery Port cluster was caused by a worker who moonlighted at a KTV lounge. Scientists from the Ministry of Health have also found a link between both the KTV cluster and the Jurong Fishery Port cluster.
It's unfortunate, but the seafood wholesale market is particularly susceptible to virus transmission based on the way it operates.
During peak hours, there are many fishmongers walking around, buying and selling goods. There's also a lot of shouting going on because it's a big place with more than 100 stalls, said Ng.
The work is very strenuous too: "Sometimes we take [our masks] off when we are tired; it is a physically demanding job."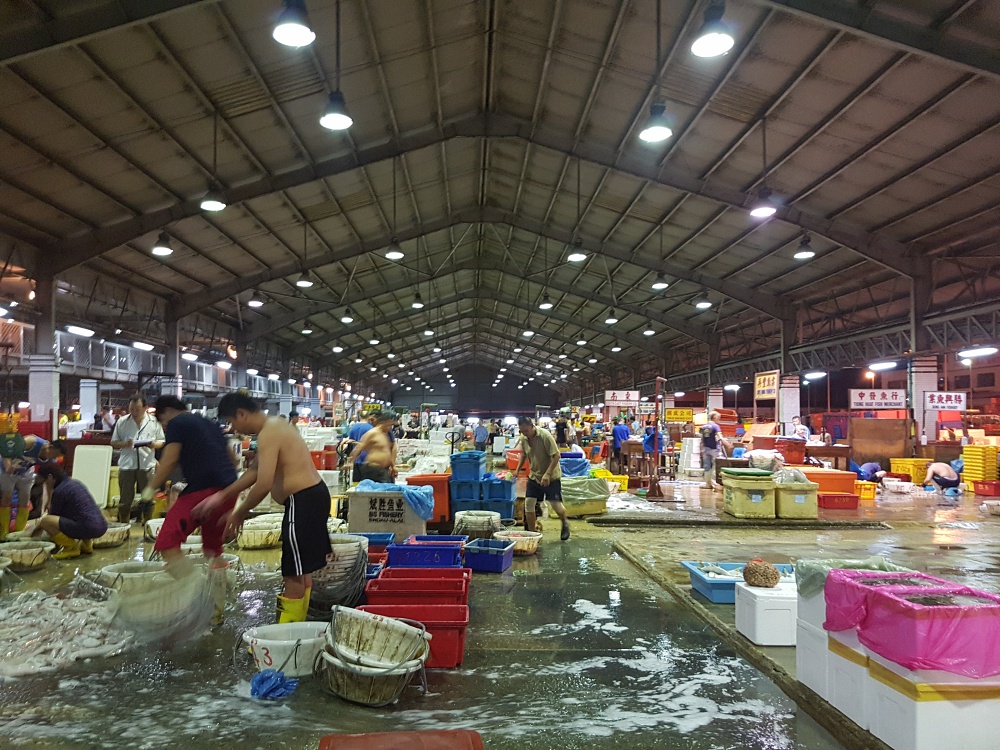 However, Ng also clarified that safe distancing ambassadors were on site at both wet markets and at the Jurong Fishery Port to remind people to keep their masks on.
Could markets and wholesalers have done more to prevent a cluster from erupting?
"There is always room for improvement," Ng mused.
"People get complacent and bad things happen, and people point fingers. Bad things need to happen for people to be afraid of the consequences, and that fear then leads to an improvement in preventing virus spread. Gentle reminders don't work, it is simply human instinct."
For now, Ng and his family are taking the downtime to work on their website and wait for the Jurong Fishery Port to reopen.
Top images courtesy of Xavier Ng.
If you like what you read, follow us on Facebook, Instagram, Twitter and Telegram to get the latest updates.