The Ministry of Health (MOH) has preliminarily confirmed 136 new cases of Covid-19 infection in Singapore as of 12pm on Wednesday (July 28).
This brings the total number of Covid-19 cases reported in Singapore to 64,589.
130 new locally-transmitted cases
There are 130 cases of locally-transmitted Covid-19 infection, 48 of whom remain unlinked, according to the night update.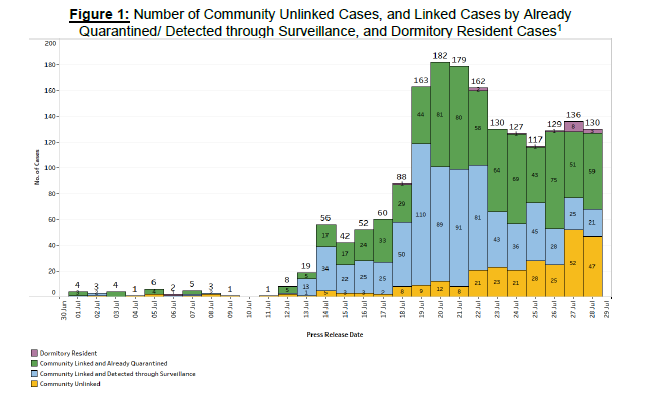 There are six imported cases, who have already been placed on Stay-Home Notice (SHN) or isolated upon arrival in Singapore.
Amongst them, two were detected upon arrival in Singapore, while four developed the illness during SHN or isolation.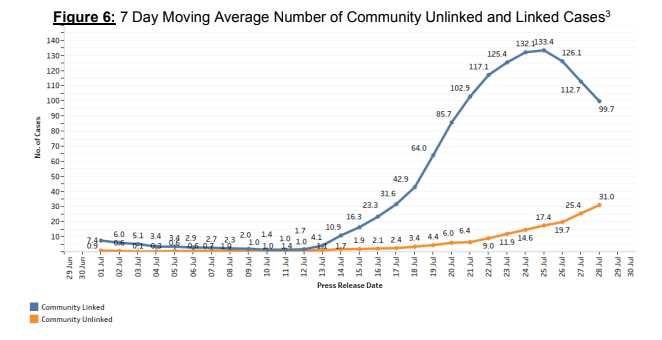 Overall, the number of new cases in the community has increased from 765 cases in the week before to 915 cases in the past week. The number of unlinked cases in the community has also increased from 45 cases in the week before to 217 cases in the past week.
44 active clusters
There are five new clusters today including Home's Favourite Pte Ltd at 15 Jalan Tepong.
MOH said it has detected six cases linked the cluster and found that there is a likely ongoing transmission at the premise.
Home's Favourite Pte Ltd will be closed to all members of the public from July 29 to August 12, 2021 and all staff will be placed on quarantine and will be tested for Covid-19.
There are also 27 number of cases linked to the Jurong Fish Port and two linked to the KTV cluster.
In total, there are currently 44 active clusters, ranging between three and 932 infections.
Mandatory swab test is also ongoing for all residents of 438 Ang Mo Kio Avenue 10 from July 29, 2021, and; residents of 430 and 445A Clementi Avenue 3 on July 29, to July 30, 2021.
Update on national vaccination programme
As of July 27, a total of 3,037,723 individuals have completed the full vaccination regimen.
In a separate statement, MOH said that 77 per cent of seniors aged 60 years and above have received two doses of Covid-19 vaccine. About 180,000 seniors have yet to receive their first dose.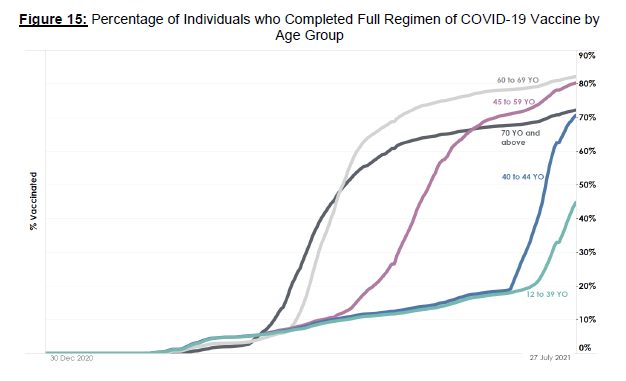 Top image via Unsplash
If you like what you read, follow us on Facebook, Instagram, Twitter and Telegram to get the latest updates.