Follow us on Telegram for the latest updates: https://t.me/mothershipsg
The Tokyo Olympics has not been short of quirky moments, like the following events for example:
And here's yet another one.
On July 24, Japanese fencer Kaito Streets was up against U.S. fencer Eli Dershwitz for the Men's Sabre Individual Table of 32.
For those who are unfamiliar with the sabre discipline, a fencer typically scores a point if a touch is made on the lamé (fencing equipment) or the mask.
But while in the heat of sparring one another, it seems like Dershwitz accidentally hit one of Street's critical points: His crotch.
Caught on TikTok
In a self-deprecating TikTok video by Streets, he shared the exact moment that happened.
Just as the sword hit his nether regions, Streets slowly descended while holding his crotch.
Dershwitz concernedly approached Streets who — either in an attempt to show he was okay or to share the pain with Dershwitz — held and tapped his calves.
The video has gone viral, with over 215,000 likes on the video-sharing platform.
Good buddies
He also got a good laugh out of it, assuring his followers that he's okay and knows that it was an accident as Dershwitz is a "good buddy" of his.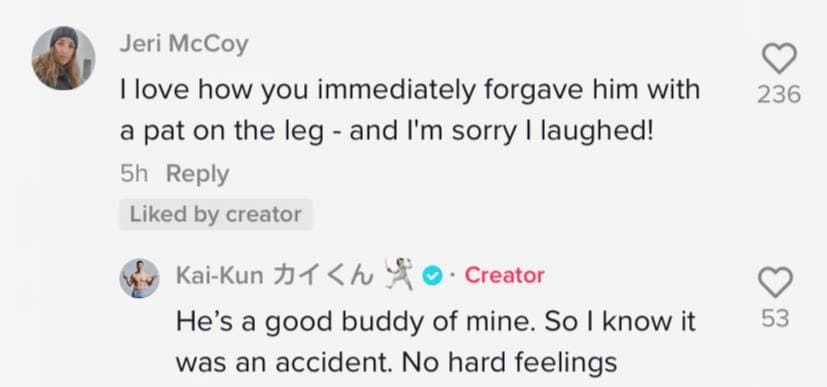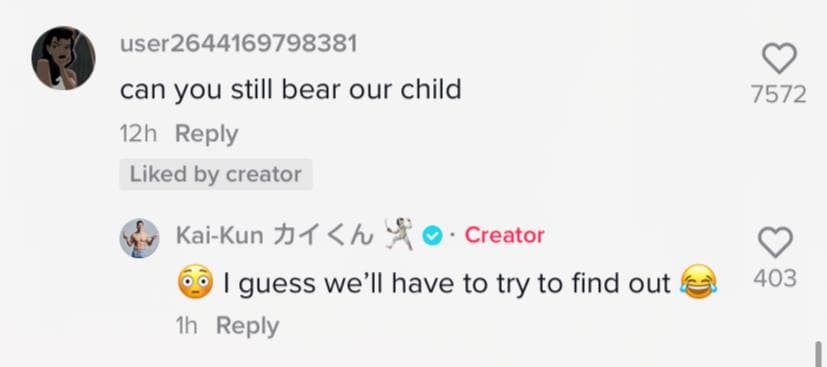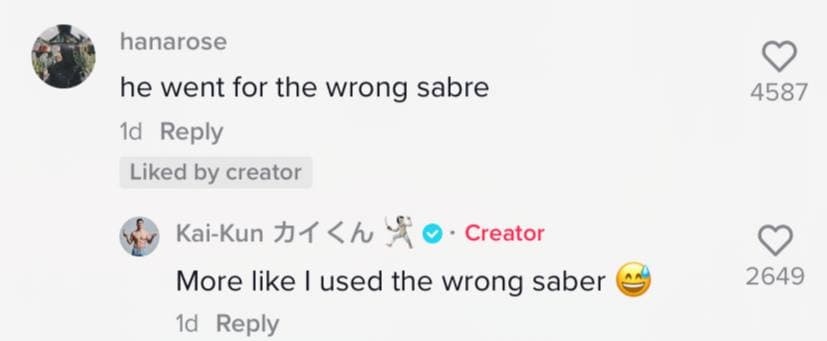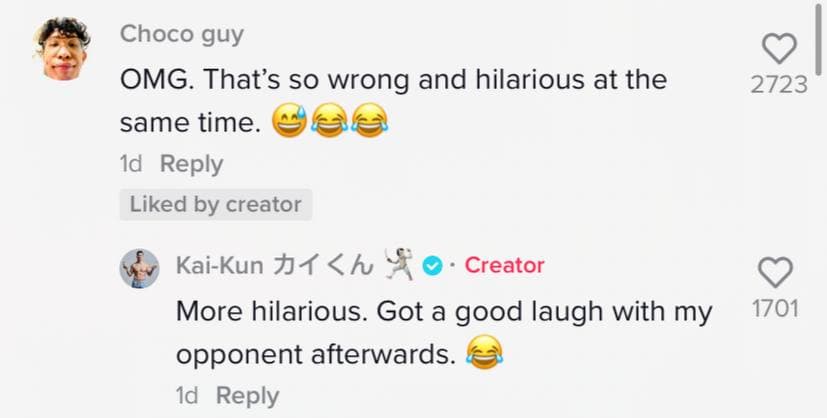 Loss 9-15
It might have been worth the hit, though, as Streets was given the point because Dershwitz was off target.
Unfortunately for Streets, he lost the round against Dershwitz with a final score of 9-15.
At least he got a good TikTok out of it, though.
Top image screenshot from @kaitostreets on TikTok.
If you like what you read, follow us on Facebook, Instagram, Twitter and Telegram to get the latest updates.