Hvala, a Japanese cafe perhaps best known for its matcha desserts, has opened a new outlet at Craig Road in Tanjong Pagar.
The brand announced the new outlet on Jun. 27.
The ground floor shophouse space at 40 Craig Road has been fitted out with wooden furniture and potted plants similar to those found in Hvala's other outlets.
However, one distinguishing feature of the Craig Road outlet is the ample natural light from a large sunroof over its seating area.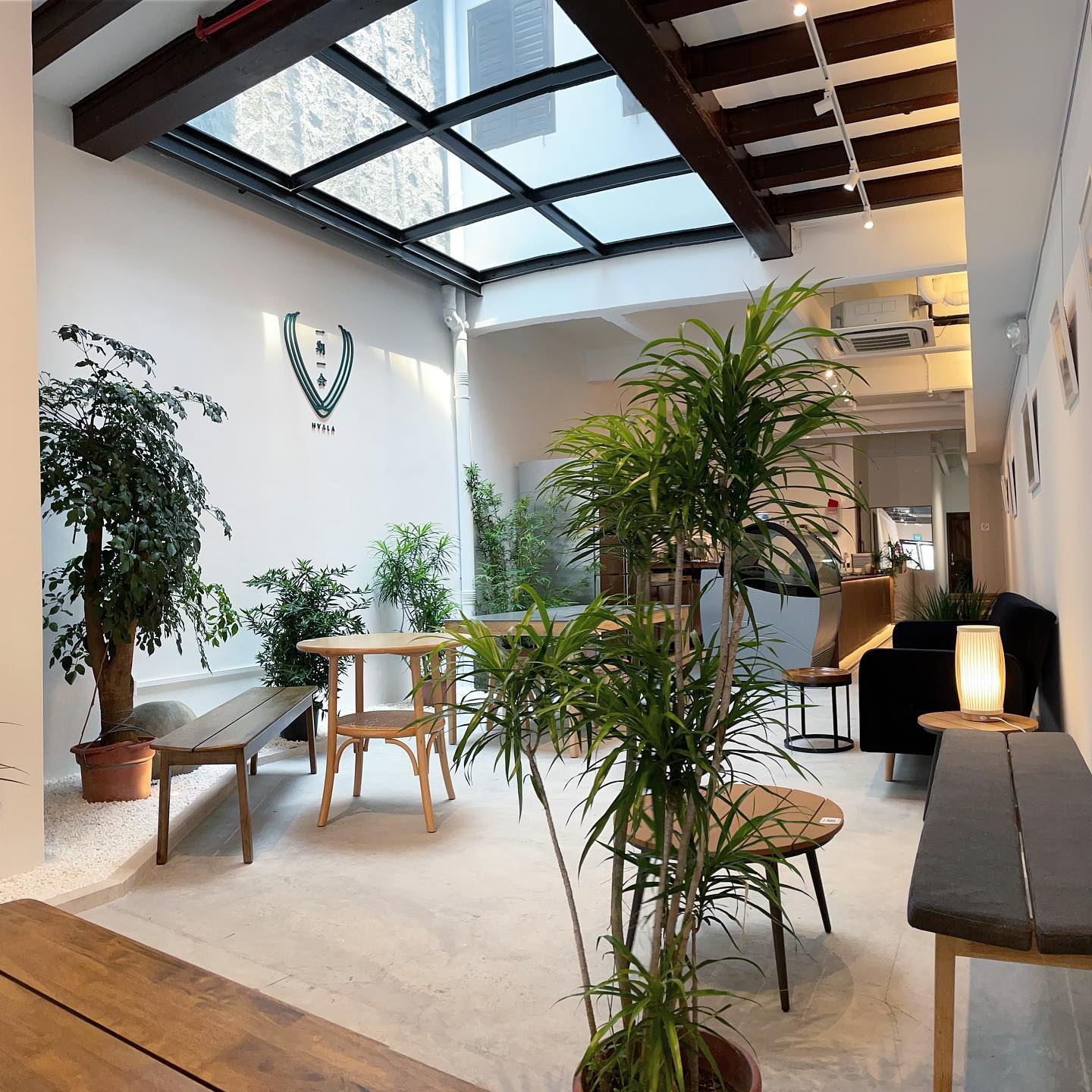 The outlet's plain white walls are also adorned with framed paintings.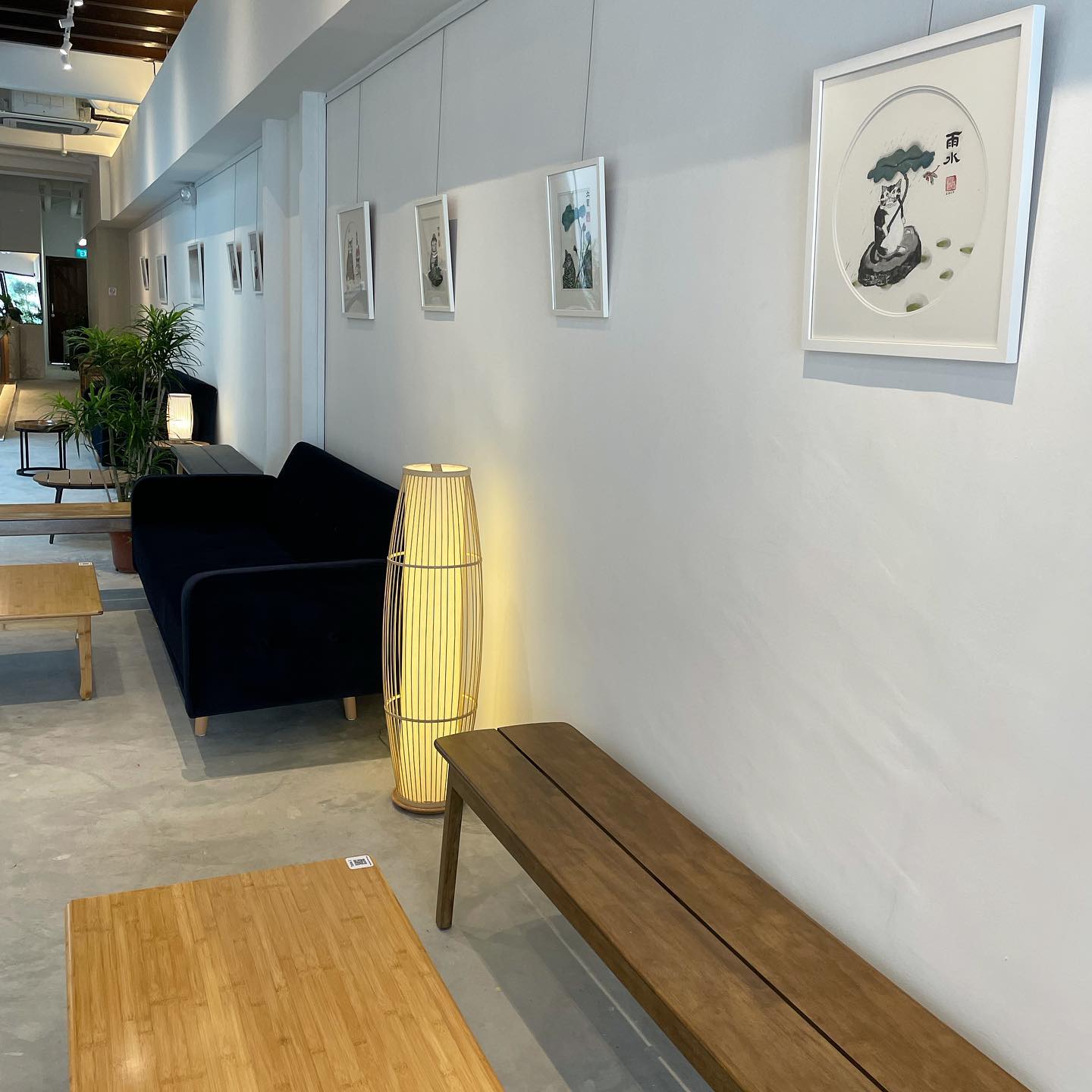 The entrance of the shophouse appears to be slightly narrower, before opening up to a larger seating area.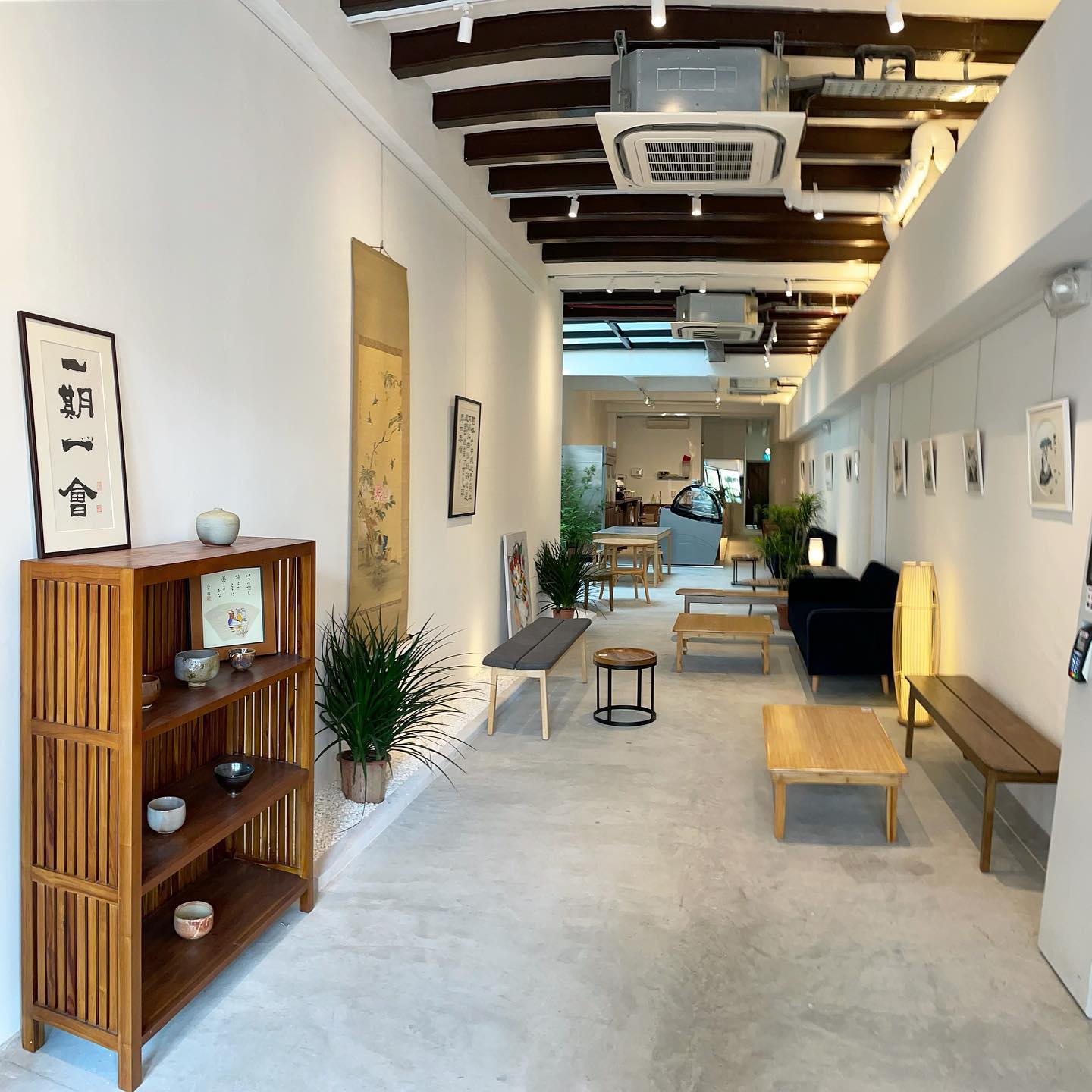 Warabi mochi, waffles, cakes, gelato, & more
The new outlet is also set apart by its menu.
The brand explained that many customers missed its vegan waffles and gelato, which had previously been offered at its Keong Saik Road outlet.
It thus decided to bring back those items as part of a 100 per cent vegan menu.
Hvala's three-storey space at Keong Saik Road was recently converted for a different "experiential dining"  concept, earlier this year.
Here are some of the items you can find at the Craig Road outlet.
Warabi mochi (S$4.80++)
Warabi mochi is available with four different powder dustings: kinako (roasted soybean flour), matcha, hojicha (roasted green tea), and goma (sesame).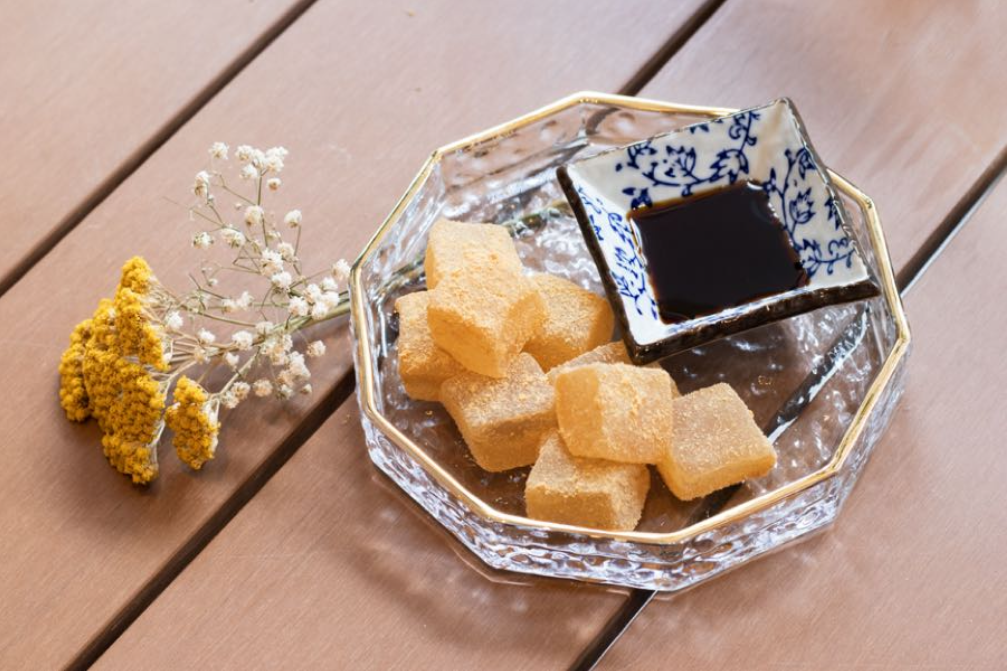 There is also yuzu warabi mochi dusted with "snow powder".
Dairy-free waffle (S$11.80++)
Hvala's dairy-free waffles are drizzled with maple syrup and topped with oatmilk or matcha gelato, and sprinkled with genmai (toasted rice).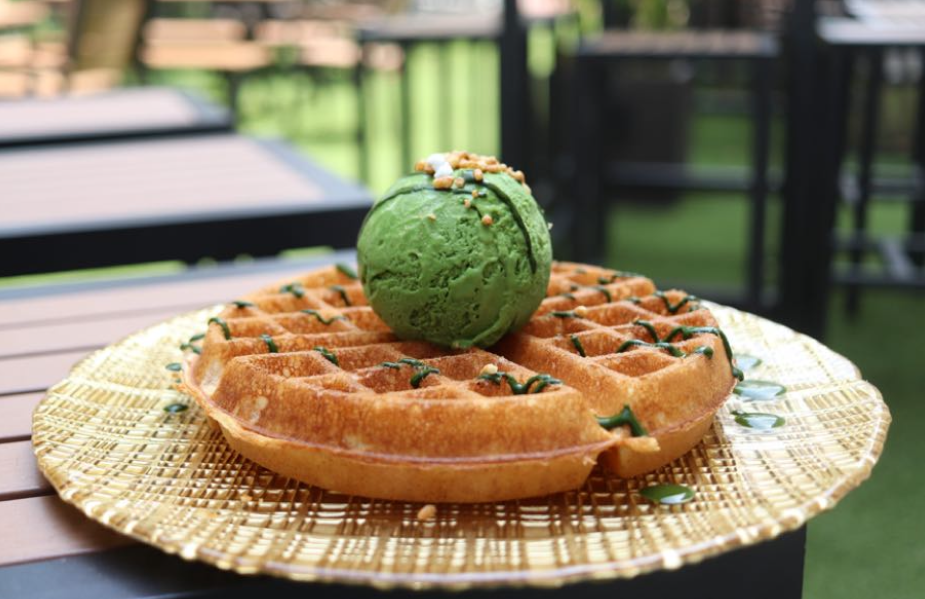 Sliced cakes (S$9.80++)
There are various flavours of sliced cake on Hvala's menu, including matcha, hojicha, and chocolate velvet.
Also listed are the goma and banana peanut butter walnut cakes, which are apparently popular among patrons.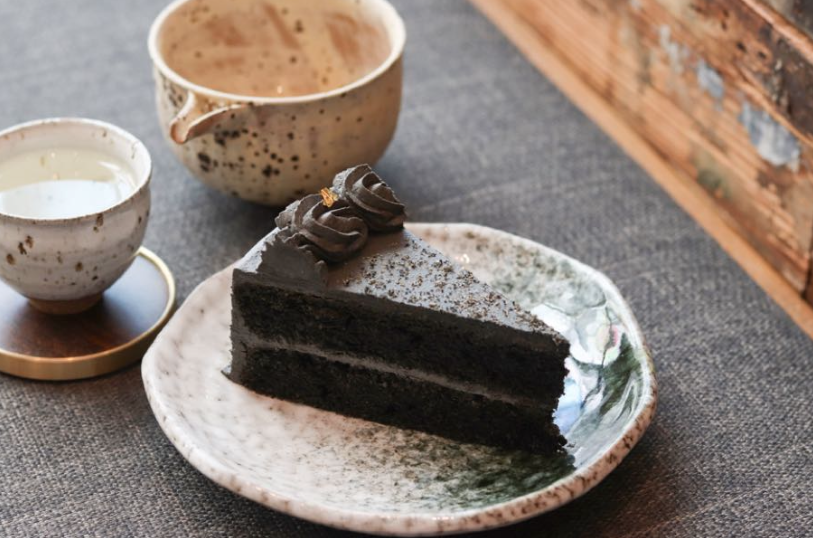 The goma cake, made with layers of black sesame sponge and cream, offer a "rich yet mellow" fragrance.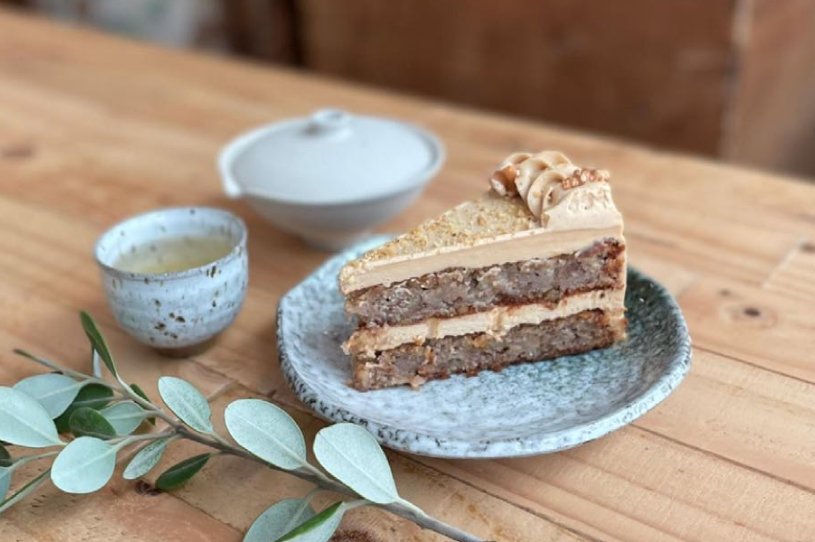 And the banana peanut butter walnut cake involves banana walnut sponge cake, layered with peanut butter cream frosting.
Gelato (from S$5.80++)
Three out of 12 of Hvala's gelato flavours are matcha in different intensities.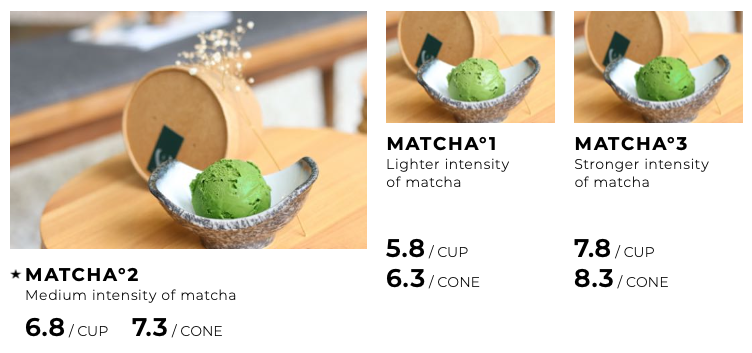 The medium intensity is apparently the most popular, though some may prefer either a lighter or stronger intensity.
Do note the difference in prices however.
Other gelato flavours include rockmelon and yuzu sorbet, as well as an oat milk gelato made with Oatly.
Aside from desserts, one can also find a wide variety of tea-based drinks, including matcha, matcha lattes, ice blended drinks, cold-brewed tea, and more.
Hvala (Craig Road)
Address: 40 Craig Road
Opening hours: 12 to 9.30pm (closed on Tuesdays)
Top image via Hvala Singapore on Facebook
If you like what you read, follow us on Facebook, Instagram, Twitter and Telegram to get the latest updates.