Hong Kong fencer Edgar Cheung Ka-long won the city its first gold Olympic medal in 25 years on Monday, July 26.
Hongkongers throughout the city celebrated his win, with shops offering celebratory discounts, and parents rushing to sign their kids up for fencing classes.
First Olympic gold in 25 years
Banking on the hype surrounding the Olympic games, several malls had opened up earlier to broadcast the athletes' matches, including swimmer Siobhan Haughey.
Hundreds of Hongkongers gathered on Monday at a shopping mall in Kwun Tong to watch the live broadcast of Cheung's fencing rounds as well.
When Cheung won, the crowd broke out in exuberant cheers, with many punching their fists into the air.
Cheung's victory had brought the city its second ever Olympic gold.
"We are Hong Kong"
The pride the crowd felt at a fellow Hongkonger's win at an international sporting event was evident during the medal presentation ceremony, when the Chinese anthem was played.
But instead of showing reverence, several in the crowd started to chant in unison "We are Hong Kong".
During the medal presentation, people in the mall screamed loudly "We're #HongKong" overwhelming the Chinese anthem pic.twitter.com/1R0gUc7Dij

— Studio Incendo (@studioincendo) July 26, 2021
Cheung's win had been celebrated across political divisions, but the crowd's reaction might indicate a lingering sense among the younger generation that Hong Kong is still distinctly different from mainland China, despite Beijing's continuous attempts to keep the city in line.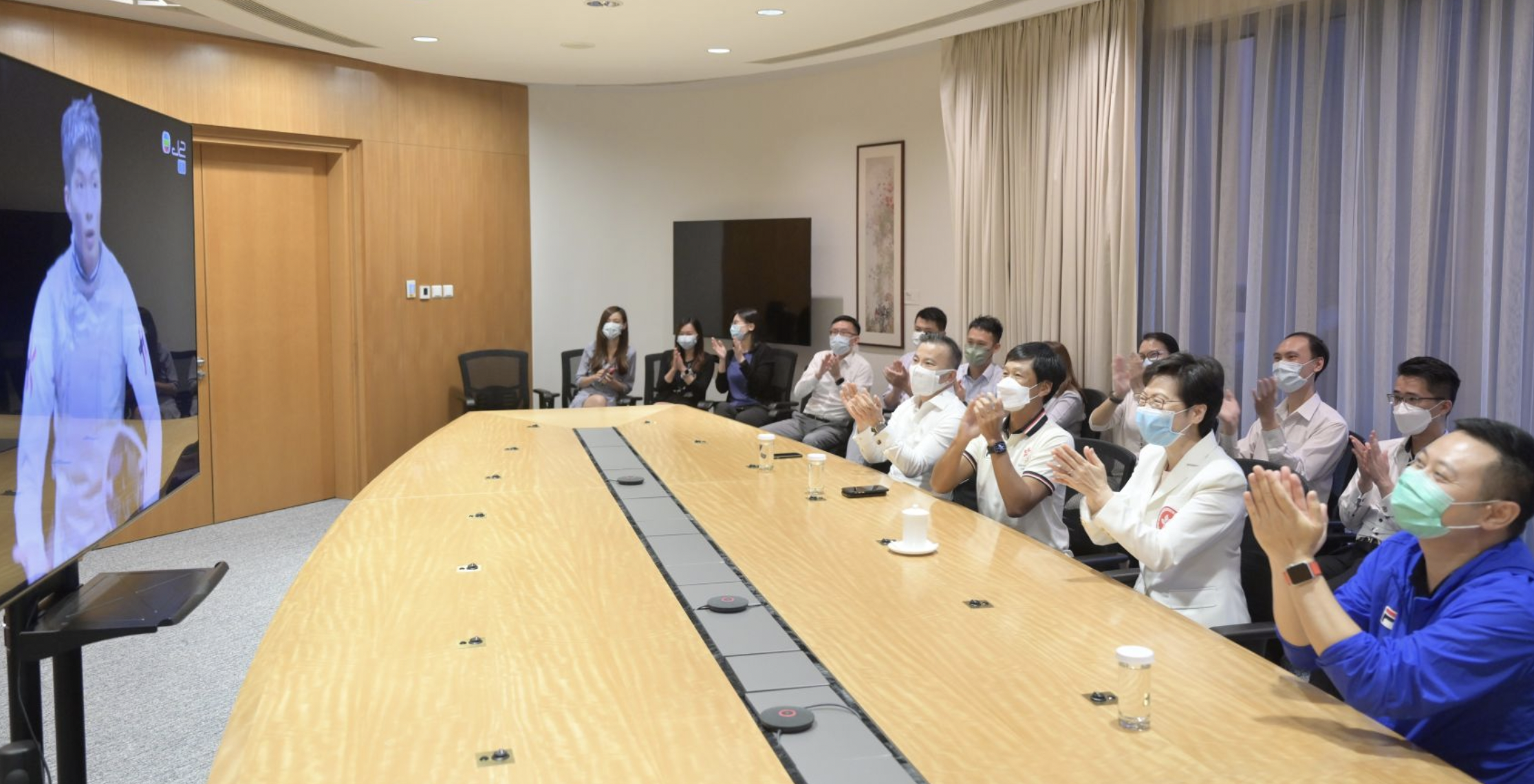 Top image adapted via Studio Incendo/Twitter & apm/Facebook 
If you like what you read, follow us on Facebook, Instagram, Twitter and Telegram to get the latest updates.