Follow us on Telegram for the latest updates: https://t.me/mothershipsg
It was as if she was in a trance.
They whispered into her ears, urging her to throw a potted plant from the top of her school building.
Without a thought in her head, she lugged the heavy potted plant up six floors, hauled it over the ledge, and watched as it hit the ground with an earth-shattering crash.
That was Amy Kang's first schizophrenic episode, experienced at the relatively tender age of 19.
What schizophrenia is like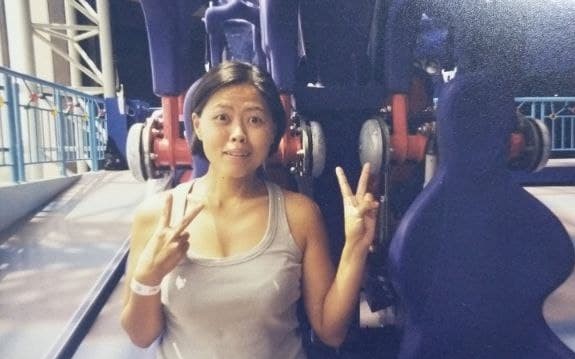 According to the Institute of Mental Health, schizophrenia is a major psychotic illness that involves the disorder of fragmented mental processes.
Those who have schizophrenia usually suffer psychotic symptoms like hallucinations, disordered thinking, or abnormal behaviour.
While it can affect anyone at any age, its onset is usually during an individual's adolescence or young adulthood.
Meeting the bubbly and talkative Kang over a Zoom video call, I realised that her lively exterior did not reflect the emotional turmoil she undergoes whenever she relapses.
Kang recalled a nightmarish incident during a school camp when she was provoked by a group of mischievous boys. She lost control of her emotions and started running around the school's courtyard, shouting very loudly to herself and the people around her.
"I looked into their eyes and saw that they were all crazy," Kang said.
Because of her outburst, her camp activities were cut short and she was sent home. But she remained in a state of confusion.
"I was shouting and running around at home and in the street. After a few weeks at home, my family was still having a hard time trying to pin me down. My brother even tried to control me by tying me to my seat."
During another relapse later in life as a married woman, Kang flung a knife at a lady whom she thought was flirting with her own then-husband.
These violent and aggressive episodes are controlled today, thankfully, with psychotherapy and antipsychotic medication like haloperidol and risperidone.
They help to normalise the chemical imbalance in her brain which, if left untreated, causes the hallucinations, delusion, and cognitive problems associated with schizophrenia.
Even so, Kang's struggle with schizophrenia is still an uphill battle because the stresses of daily life and work can sometimes trigger another relapse.
Jumping from job to job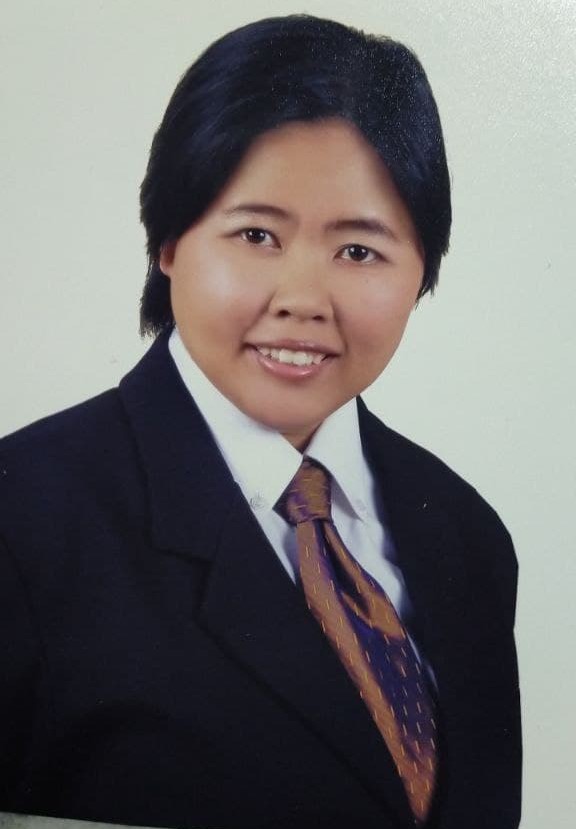 Over the past 27 years, Kang has learned that her psychosis can be triggered whenever she is overwhelmed emotionally or stressed out.
Which explains why she has held close to 10 different jobs over the years — including a hawker assistant, an insurance agent, a camp instructor, a ticketing crew member at Universal Studios, a cafe cashier, and a clinic assistant — since she graduated from a polytechnic.
As a single mother to a son, such freelance gigs afforded her the time and flexibility to care for her boy when he was growing up.
But more importantly, she said, such an arrangement allowed her to rest whenever she knew she wasn't in the best state of mind that day, giving her time and space to manage her stress levels — both from work and home — and keep a relapse at bay.
For many people, juggling the stresses and demands of work and family might not be a big deal. But for someone who has schizophrenia, the additional burden of watching out for signs of a psychotic episode can be very overwhelming.
Kang recalled how a particularly toxic colleague at her last job kept calling her names, made fun of her weight, even picked passive-aggressive fights with her.
Over time, Kang's pent-up emotions caused her to break down and admitted herself to IMH.
"Please admit me into the ward. I just need some peace," she begged the doctors.
"I know the ward can be very chaotic. People screaming, doing funny stuff...But to me, I understand all that chaos because sometimes I also feel kinda out of control. So when I go in, I feel that it's very secure, it is a very safe place for me to recover."
But over the years, Kang realised that she needed an alternative way to find peace, a way that is not dependent on the people around her.
These days, she reminds herself daily that she wants and needs to manage her emotions well, for instance, by not fixating on negativity for too long:
"...maybe five minutes of sadness, then after this you have to stop and just move on with the next thing in life. So I do not allow myself to sink into that anymore."
Finding her "gang" of GrabFood riders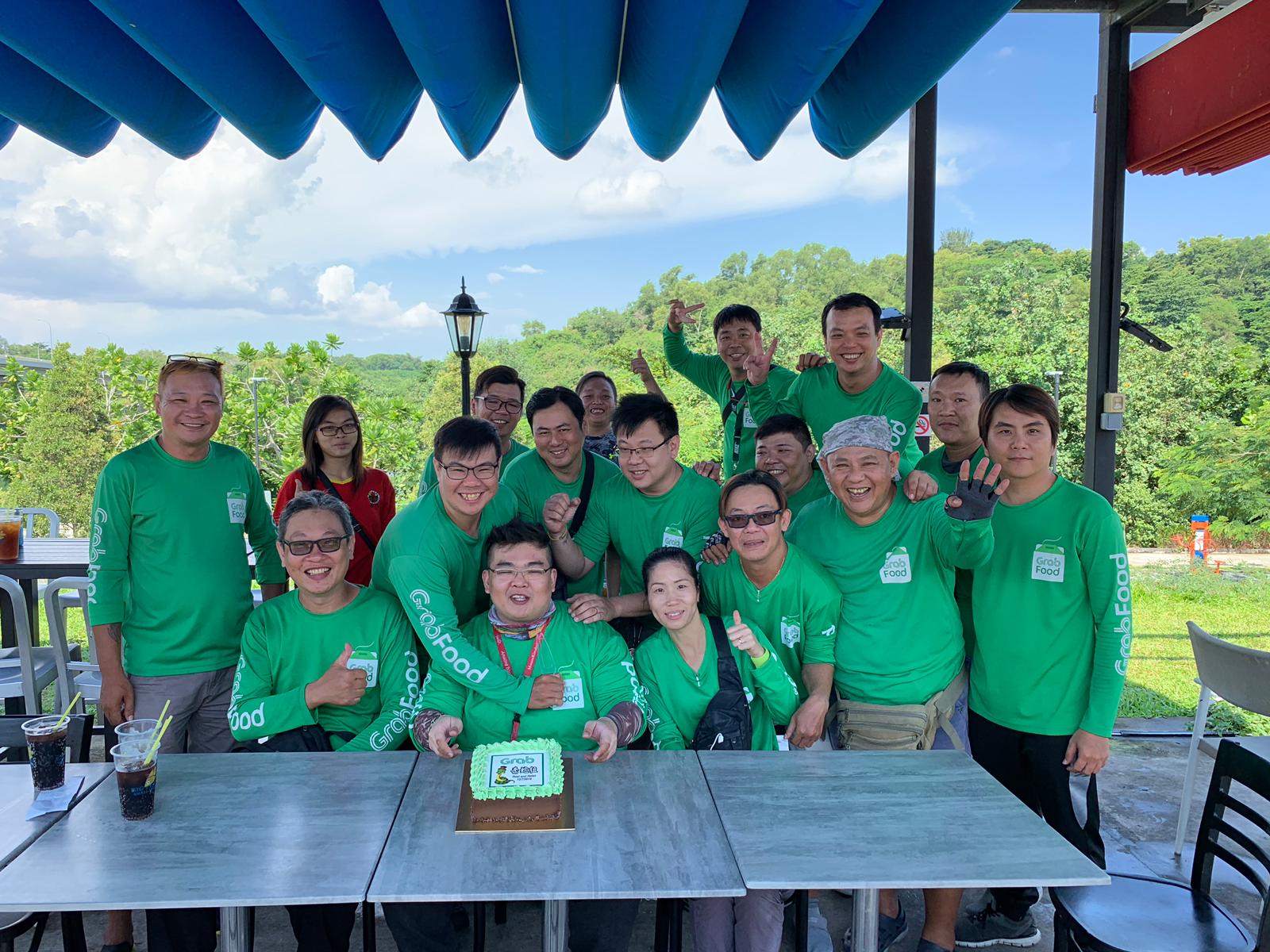 Kang has been a GrabFood rider since 2019.
Considering how the job of a delivery rider can be quite stressful (and subject to the occasional abuse), you might think that this job might not be suitable for someone with schizophrenia.
Indeed it might be so if not for supportive fellow riders.
When Kang first started, she often got lost searching for shops in malls and kept losing her way in residential estates.
Once, the newbie rider was delivering an order in the rain when her GPS suddenly failed her. Lost in a Paya Lebar estate, Kang felt a surge of anxiety and almost cancelled the order.
"I couldn't manage my emotions. I felt scared and anxious," she said.
Thankfully, Kang was acquainted with a group of GrabFood riders who came to her rescue, instructing her on the proper procedures to take.
This group of GrabFood riders, who adopted the name "Snake Gang", welcomed Kang with open arms, inviting her to after-work meals and teaching her tips and tricks like how to deal with customers when there's a long waiting time for orders, how to efficiently locate her customers in crowded spaces and even showed her lesser-known delivery routes.
Beyond work-related help, some of them have even helped her with home repairs.
These "handy men", as she called them, assisted her with fixing her home lights and door and even gave her son a ride home from Bedok all the way to Buangkok once when she was busy at work.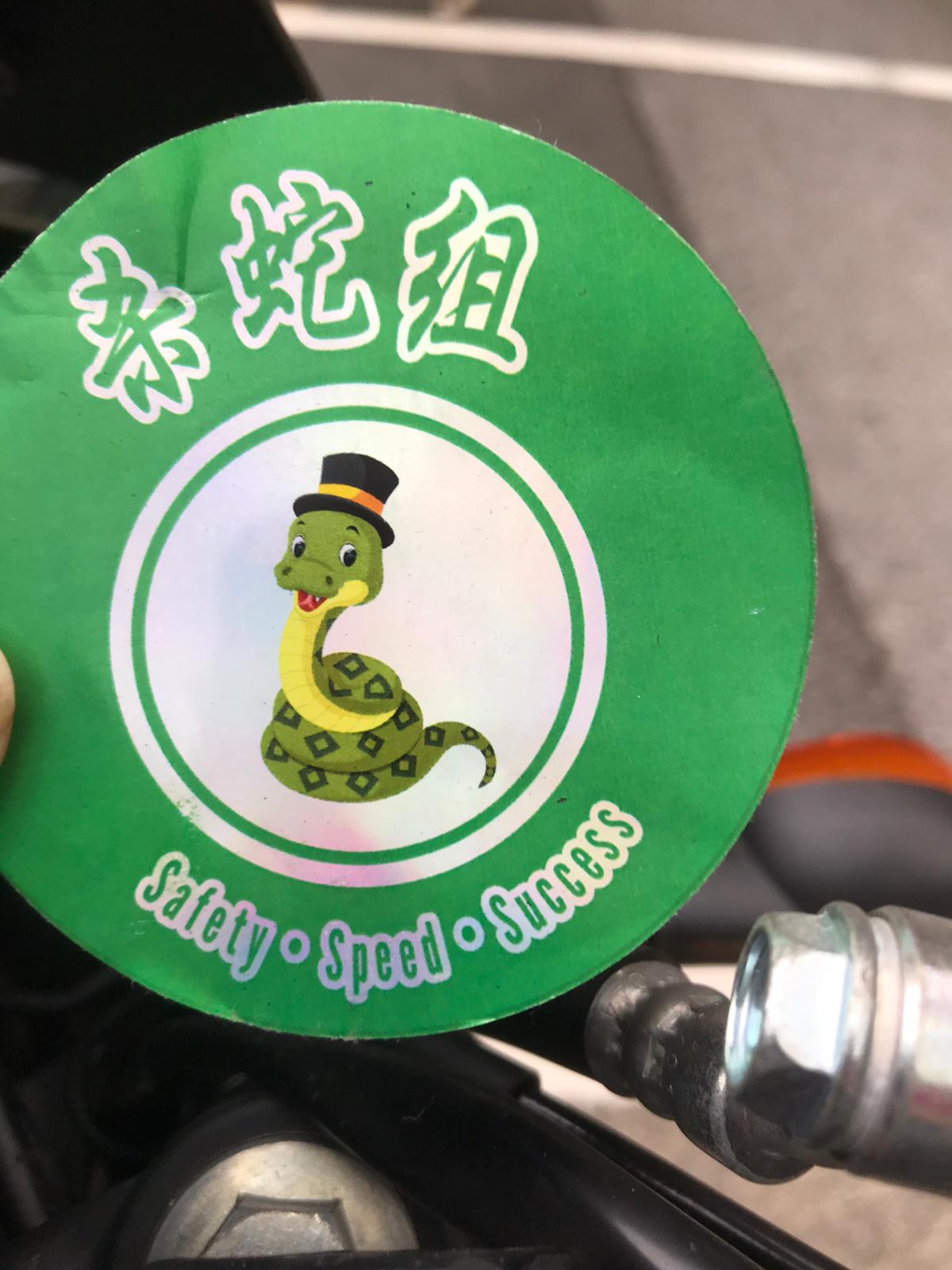 She's even opened up about her condition to some of her closer friends within the group. And to her surprise, they were extremely receptive and supportive of her journey, providing Kang with a safe space to talk about her emotions.
"If I'm feeling down, I would just call them, even late at night."
Her friends from the Snake Gang have changed her perspective of what a working environment could be like:
"I like to say a big thank you to all of them for being so supportive and nice to me…and at this stage in my life, I feel like I'm enough."
Starting to open up about schizophrenia
Kang has always been hesitant when sharing her condition with others. She often chose not to disclose it when meeting new people, fearing that others might get the wrong impression of her.
But the warmth that she experienced with the Snake Gang over the past year has prompted her to be more open about her struggle with schizophrenia.
So in June this year, she took a small but bold step and shared her story on Facebook, garnering a lot of support from people online.
"My intention is to share so that people who are in the same situation understand that it is not the end of the world...You can recover well and manage your life as long as you have the confidence to."
---
Stories of Us is a series about ordinary people in Singapore and the unique ways they're living their lives. Be it breaking away from conventions, pursuing an atypical passion, or the struggles they are facing, these stories remind us both of our individual uniqueness and our collective humanity.
---
Top images courtesy of Amy Kang. Quotes were edited for clarity.
If you like what you read, follow us on Facebook, Instagram, Twitter and Telegram to get the latest updates.