The Singapore Food Agency (SFA) is investigating two food operators for illegally producing and selling food.
Not licensed
The first food operator was discovered by SFA officers on July 8 at Admiralty Street engaging in illegal food processing and packing.
As the premises there were not licensed to conduct non-retail food businesses — essentially supplying food to other food retail establishments — all food products were seized.
Officers seized a total of 56kg of food products.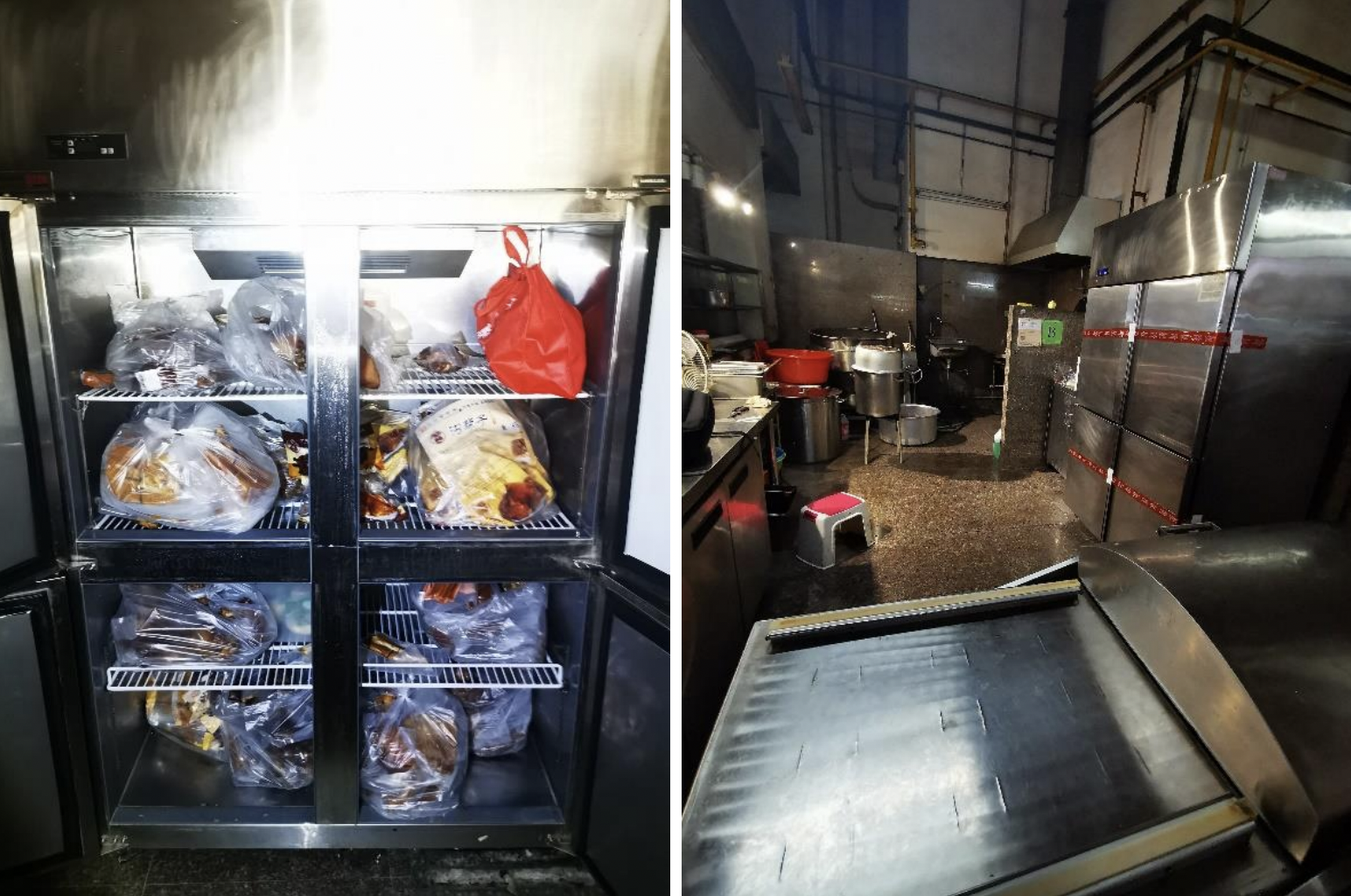 On July 9, SFA officers discovered a second food operator at Beach Road illegally supplying prepacked sausages and meat jerky to a supermarket.
Unlike the first, the food operator was licensed to retail prepacked food products at its premises.
However, it was not licensed to supply food to other food retail establishments like supermarkets.
Affected food products removed from supermarket
The food products processed and packed by both operators are retailed at Scarlett Supermarket, SFA investigations revealed.
SFA has since instructed the supermarket to stop the sale of these food products and remove them from their shelves in order to safeguard public health.
Both operators were also directed to stop the production and sale of the food products.
These food products include:
Whole smoked chicken

Half smoked chicken

Smoked pork trotters

Smoked pork hock

Smoked tofu rolls

Smoked pig ears

Chicken feet

Pork sausage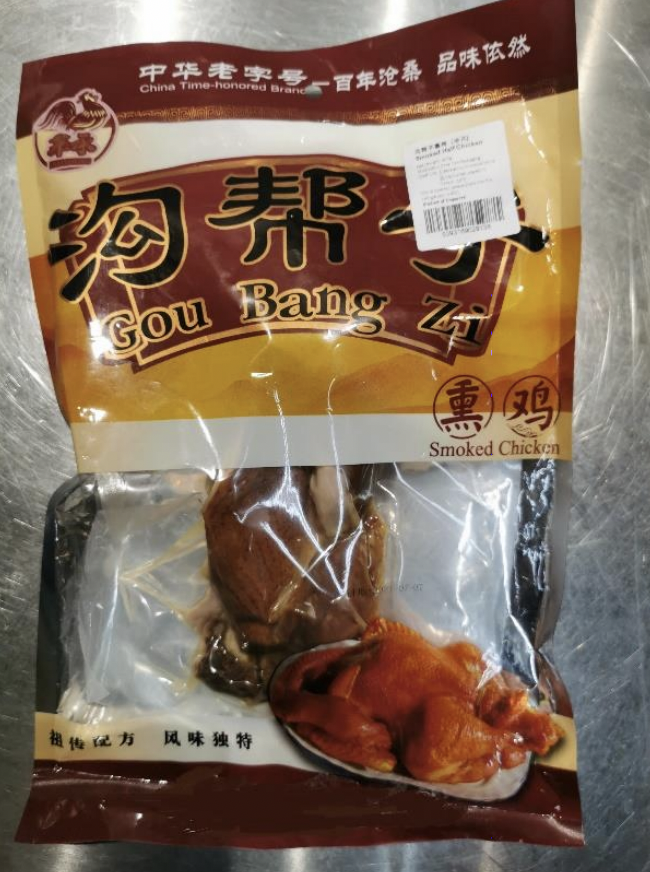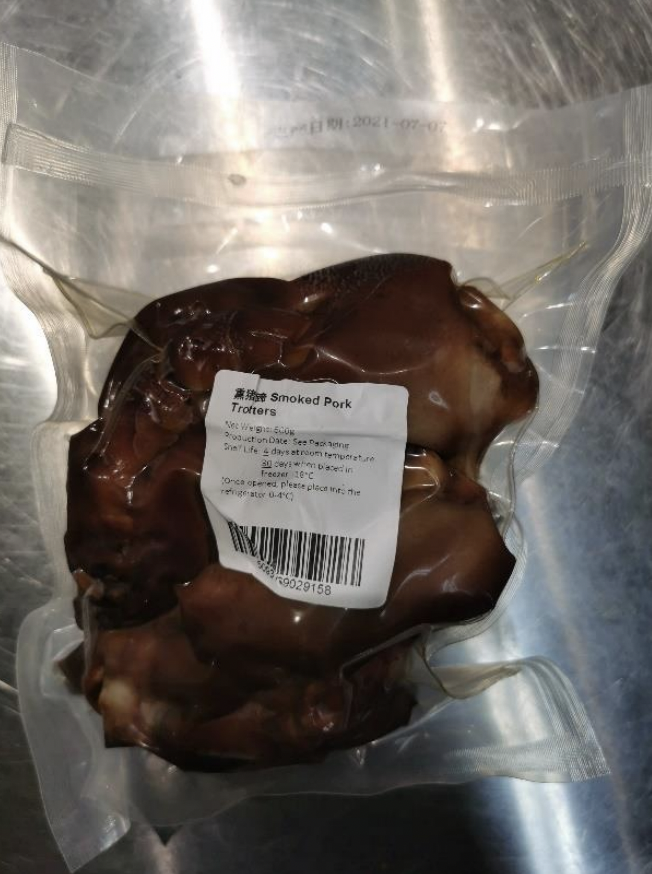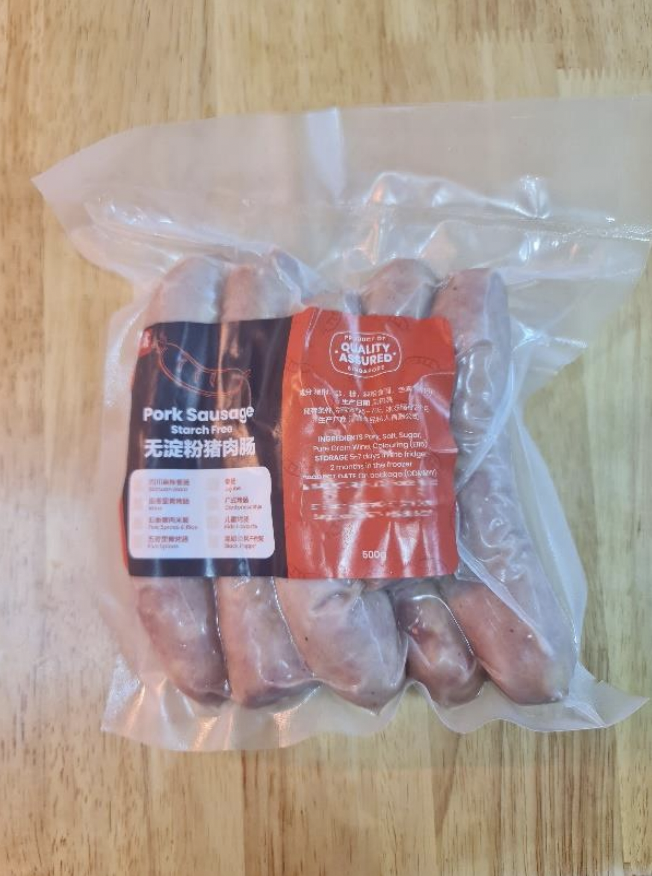 Consumers who have bought the implicated products are advised not to consume them. SFA advises those who have consumed the products and are concerned about their health to seek medical advice.
Under the Sale of Food Act, no person shall operate a food manufacturing facility without a valid licence.
Any person who manufactures food items in unlicensed premises can be fined up to S$5,000.
In the case of a second or subsequent conviction, they can be fined up to S$10,000, or imprisoned for up to three months, or both.
SFA also reminded all food operators to obtain a proper and valid food business licence to supply food to other businesses.
Members of the public who come across the sale of illegal food products in food establishments are advised not to patronise such outlets and provide feedback via SFA's online feedback form, or to call SFA's Contact Centre at 6805 2871.
Top photo from SFA and Jin-Sung Lim / Google Maps
If you like what you read, follow us on Facebook, Instagram, Twitter and Telegram to get the latest updates.