A Dream Cruises ship which embarked on a three-night cruise to nowhere turned back to Singapore in the early morning on Wednesday, Jul. 14, after a 40-year-old passenger tested positive for Covid-19.
The passenger, who was identified on Tuesday (Jul. 13) as a close contact of a confirmed Covid-19 case, tested positive later that day while on board the ship.
While the infected passenger was conveyed to the National University Hospital (NUH) for treatment, the cruise ship activated its Outbreak Prevention and Response Plan protocols to the highest level.
Here's what it was like according to passengers whom we spoke to via a video call on Wednesday, which was facilitated by Dream Cruises.
Announcement at 1am
Tan Choon Seng, 51, had been playing card games with a group of friends when an announcement was made in the early morning on Jul. 14.
"The captain came on the announcement at 1am. I said, something must be bad, because they wouldn't [normally] do a call at 1am, right?"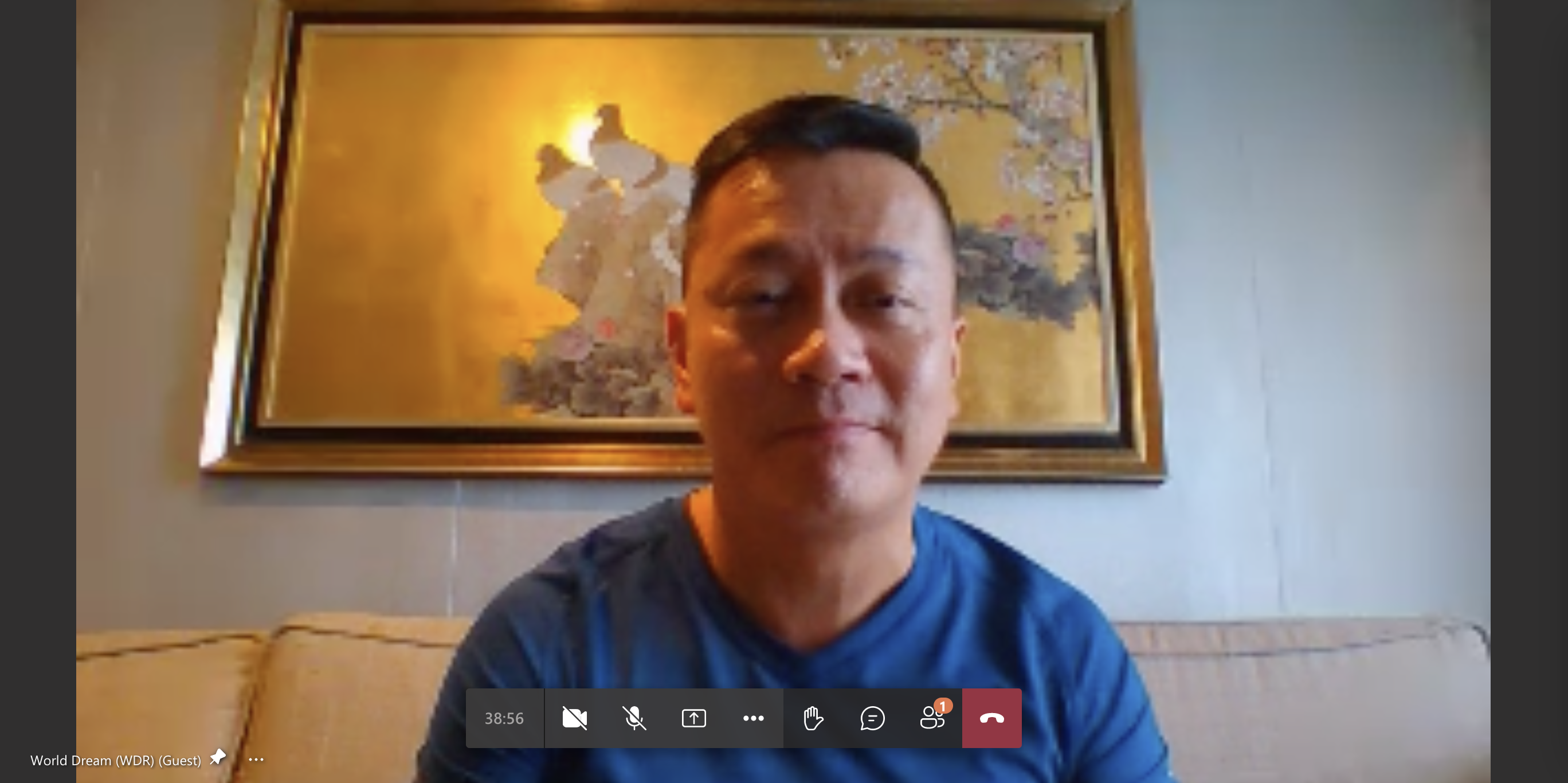 The captain then announced that a passenger's Covid-19 test result had come back positive.
"Thankfully he didn't say the ship is going to sink or something," Tan quipped, recalling that all passengers were instructed to return to their rooms to await further updates.
Tan said that even at the late hour, some passengers were on the deck of the ship, with a small number seen walking around.
"It was very orderly, I think there was no panic at all, people were just going back [to their rooms] and really observing what the captain told us."
"[The captain] was very clear in saying that close contacts were identified and they have tested negative, so that gave us some assurance, basically," Tan added.
Suryana Ali, 43, and Aryantie Masih, 39, were out and about in the ship's common area, having coffee with two other travel companions.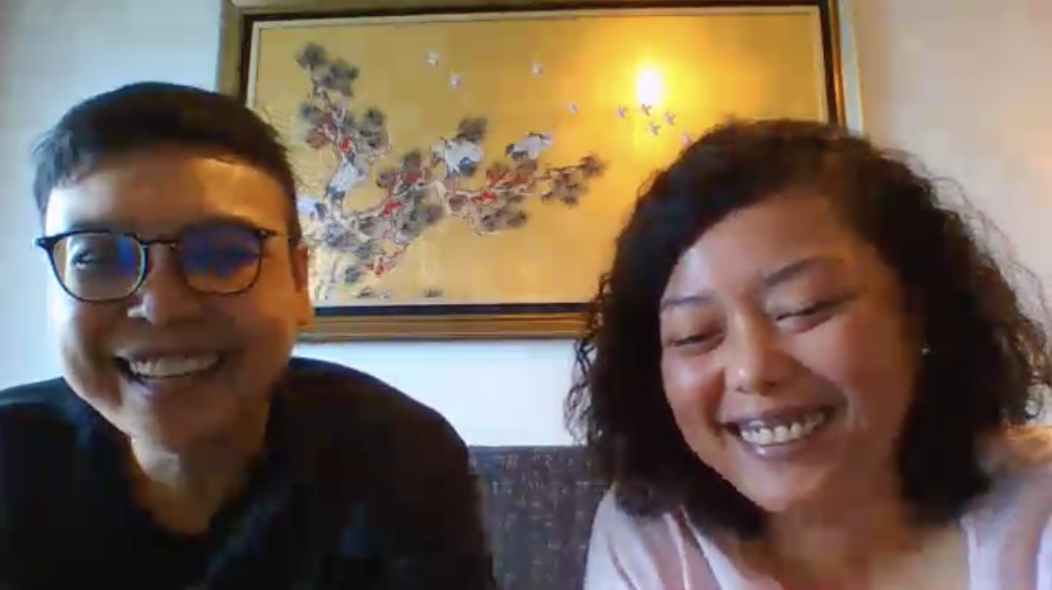 Suryana explained that her immediate reaction was one of shock. "All of us went through the ART test before boarding, right?" she said, recalling her thoughts at the time.
"No one expects this kind of [situation]," said Suryana, breaking out into laughter together with Aryantie.
"But we were prepared," chimed in Aryantie. "Definitely, the possibility is, it has to be there."
In good hands
The pair said, however, that Covid-19 best practices such as mask-wearing and frequently sanitising their hands had been "instilled" in them, and recalled feeling "very reassured" by the clear instructions issued over the ship's PA system.
"You know what is needed of you and you know what the cruise team is doing," said Suryana. "We know we are actually in good hands," she added.
Tan similarly recalled observing that safe distancing measures had been followed on the cruise, citing the example of compliance with a rule that even those on the sundeck by the pool should remain masked.
The passengers have since been confined to their cabins, with breakfast on Jul. 14 being delivered to their rooms by crew members who were only allowed "limited movement" by Dream Cruises.
Lunch was served at around 1pm later that day, as the passengers had yet to disembark from the ship.
Tan conceded that the food definitely couldn't be compared to what he'd been having in the ship's restaurants, but remarked with a chuckle, "I guess we won't starve, so that's good."
The passengers also mentioned that additional movie titles were added to the in-room entertainment system, while on-ship WiFi access was given to all passengers, which helped them to stay occupied while awaiting further updates.
"We are very much comfortable in our room," said Suryana.
Uncertain about what's ahead
As of 7pm on Jul. 14, the passengers had yet to disembark.
In their interview with the media, they said that they hoped to find out what time they'd be able to leave the cruise and if they would need to be quarantined.
Meanwhile, they were required to remain in their staterooms while contact tracing for the positive case was ongoing.
According to CNA, the cruise's captain announced at 4pm that the disembarkation was expected to start in the evening, subject to the Ministry of Health's (MOH) approval.
STB said that once contact tracing is completed, close contacts of the confirmed case will be notified and issued quarantine orders while the rest of the passengers will be allowed to leave the Marina Bay Cruise Centre Singapore (MBCCS) after attaining a negative Antigen Rapid Test (ART) result.
Passengers are expected to disembark from the ship via a separate route and gangway from those headed for quarantine.
Meanwhile, passengers will be updated on any delays in disembarking.
The ship's crew will continue to undergo regular routine testing every seven days and will also undergo the mandatory ART along with the passengers, STB said.
Further deep-cleaning will also be carried out on board the ship.
Passengers remain positive
In spite of all that has happened since 1am, the passengers remained positive about their cruise experience and even said they would cruise again.
Suryana recalled her "sigh of relief" that this happened on the last night of the cruise, meaning that she and her group of friends did not suffer a significant disruption to their holiday plans.
Tan added:
"We're thankful that this actually happened at 1am this morning. So, we were actually almost done with all the activities."
When asked if they would embark on a cruise again after this experience, they said yes without hesitation.
Suryana and  Aryantie said that they'd go again "in a heartbeat".
The pair acknowledged that there are risks of Covid-19 transmission on board, but said that it helped to make them more kiasu, and observant of safety precautions like mask-wearing and constantly sanitising their hands when on board.
In addition, Tan, who's on his third cruise this year, added that there's risk wherever you go, be it a shopping mall or on a cruise.
"I think it's a good way to get away, you know, now that we still can't travel. And I think all the safe management measures were in place so I'm quite comfortable," Tan said.
Top image via dreamcruiseline.com
If you like what you read, follow us on Facebook, Instagram, Twitter and Telegram to get the latest updates.