Follow us on Telegram for the latest updates: https://t.me/mothershipsg
Some 30,000 doughnuts were distributed to migrant workers in Singapore on July 7.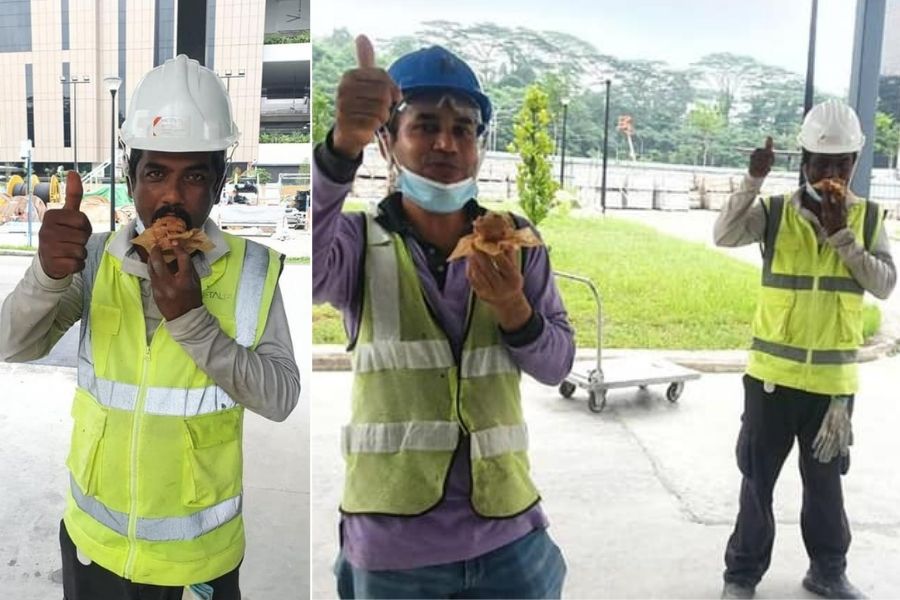 850 cartons, or 30,000 doughnuts
Local community initiative, ItsRainingRaincoats (IRR), shared the massive giveaway on its Facebook page.
The Social Kitchen donated a total of 850 cartons of the doughnuts, comprising 24 to 36 doughnuts each, which came up to around 30,000 pieces of the sweet and hollow fried dough.
Founder of IRR, Dipa Swaminathan told Mothership she was unsure why there were so many doughnuts.
However, the sheer number of the sweet treat did not faze her, nor her team of seven volunteers.
Mid-day sweet treat
Upon receiving the donor's message in their social media inbox, Dipa's team was mobilised swiftly and started the coordinating process to distribute all 30,000 doughnuts within "a very short space of time".
With the intention of handing out the doughnuts as a mid-day snack, Dipa and her team arranged for the sweet treats to be sent directly to the sites where the migrant workers were working, instead of their dormitories.
Some of the doughnuts were delivered to sites by the donor, The Social Kitchen, while others were collected by representatives from the construction sites.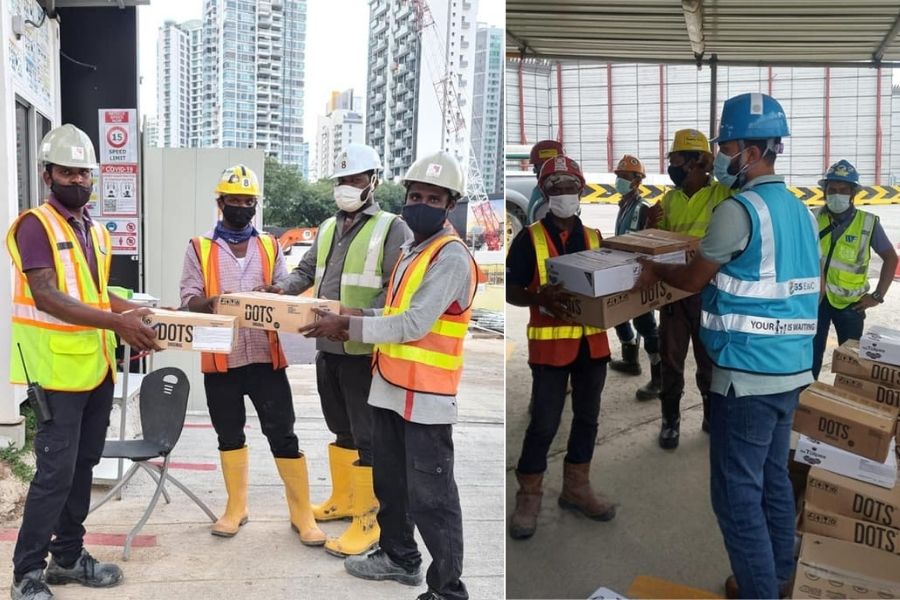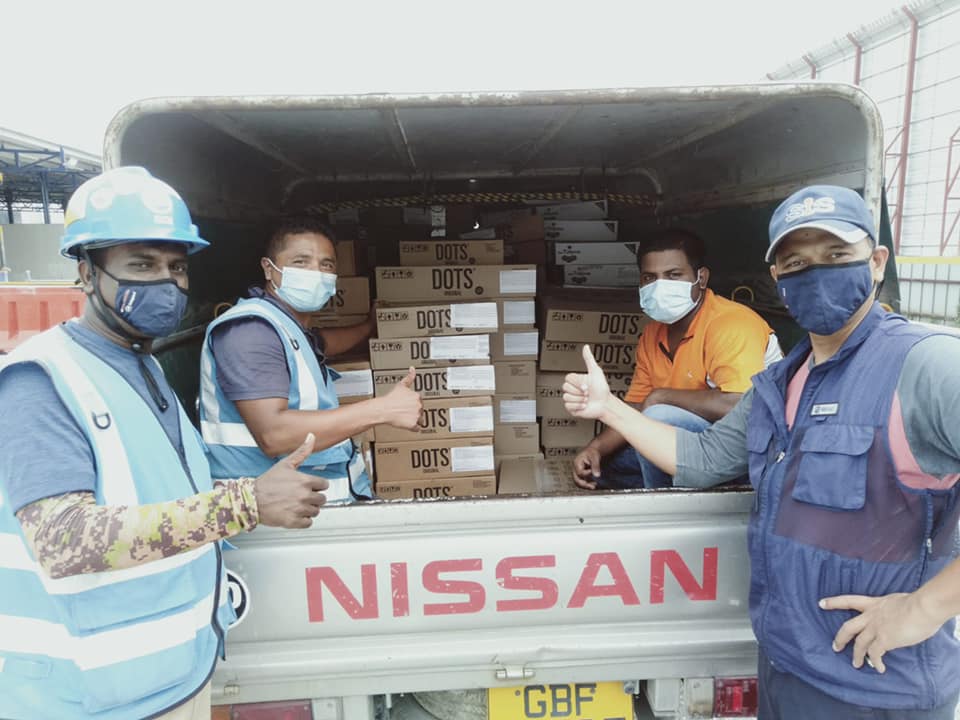 Off-site "road workers", who Dipa referred to as a small group of around 10 to 20 migrant workers found along Singapore's roads doing road works or pruning trees, were not forgotten.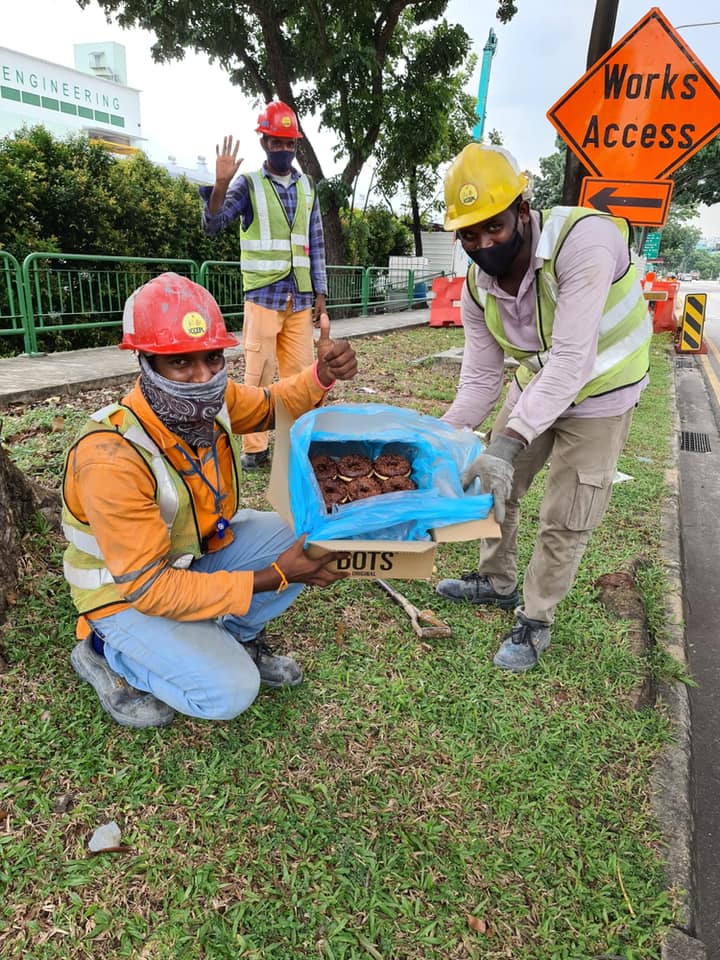 According to Dipa, a IRR volunteer, along with two kids, spent an entire day driving around Singapore to distribute the doughnuts to workers on the streets.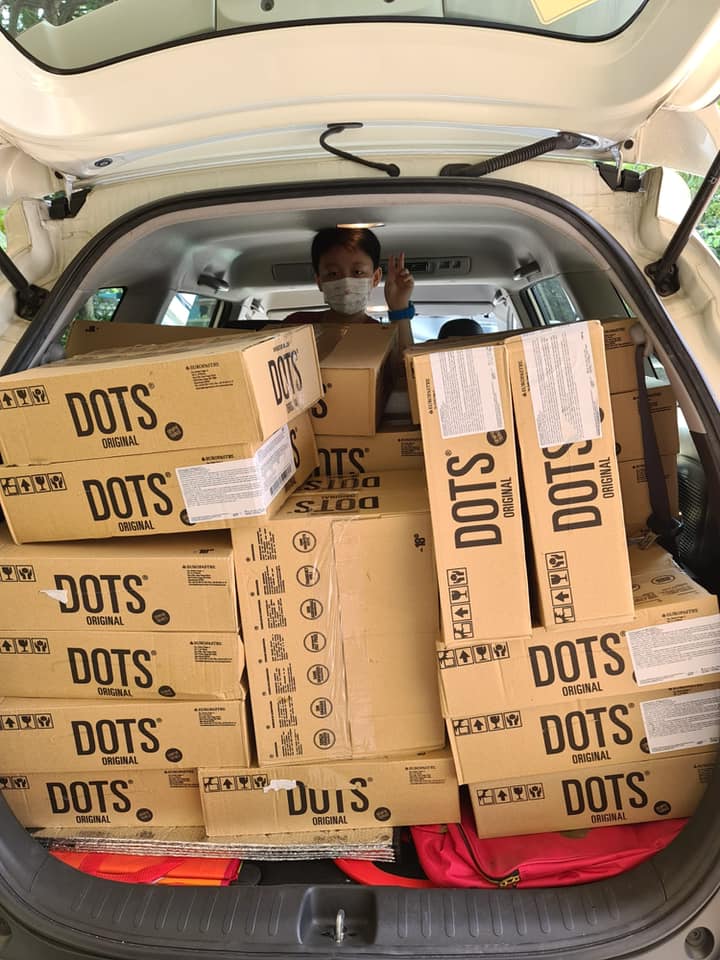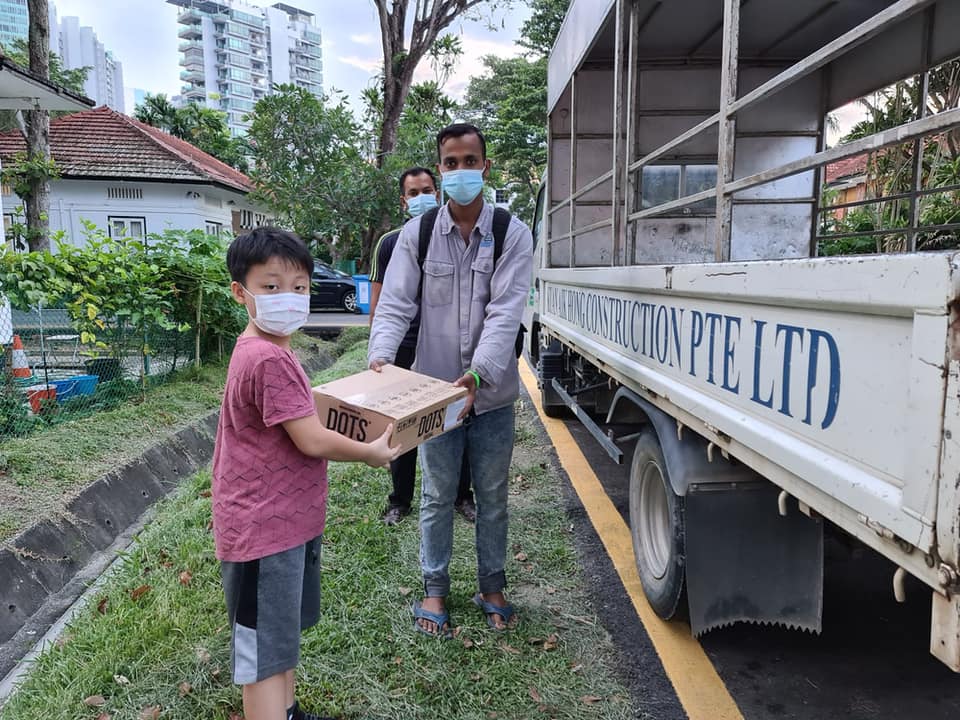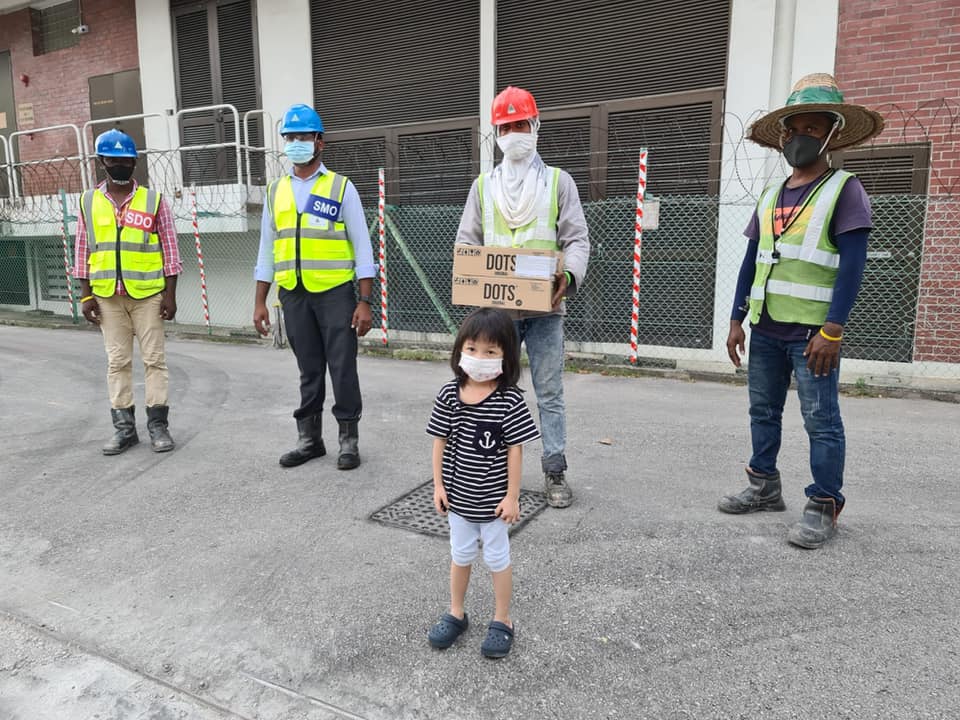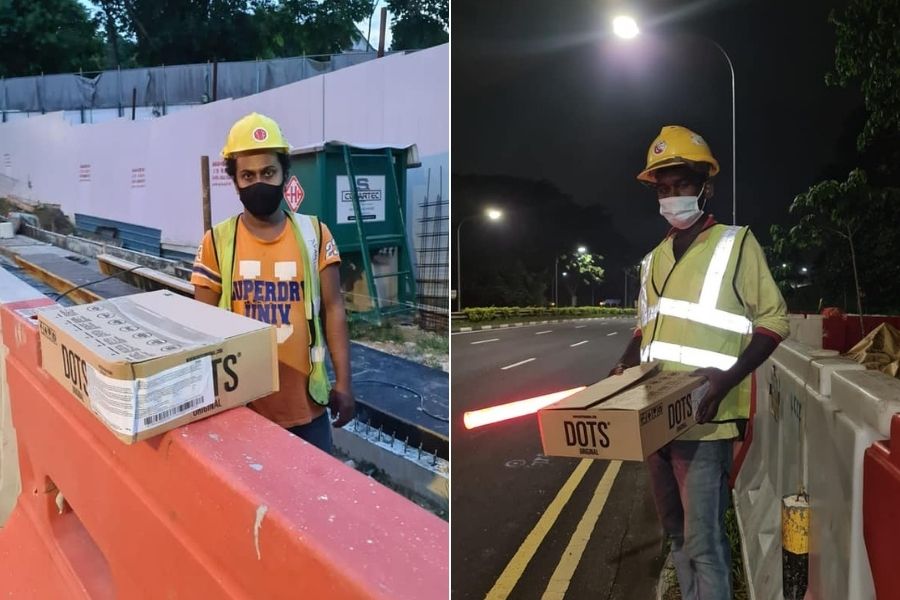 "Volunteering at its best"
Out of the "goodness of their hearts", these volunteers rose to the occasion and distributed all of the doughnuts to migrant workers, and for nothing in return, not even the cost of fuel.
This was what Dipa referred to as "volunteering at its best", where the volunteers displayed a "professional commitment to what they do".
Dipa said she was extremely grateful to the donor, The Social Kitchen, and all IRR supporters.
You can read the post below.
Related stories:
Top image from ItsRainingRaincoats/Facebook

If you like what you read, follow us on Facebook, Instagram, Twitter and Telegram to get the latest updates.