A community store for residents in need to shop for free has opened in Woodlands.
The opening of Store@Woodlands was announced by Sembawang GRC MP Mariam Jaafar on Facebook on July 13.
These residents would be able to shop for up to nine items each month for free.
Take what they need, not what others think they need
Mariam explained that even though its beneficiaries were regularly given food rations, some of the items might not be suited to their dietary requirements or taste.
As a response to this quagmire, the community store would stock items that are not usually found in food ration bags such as oyster sauce, curry powder, kicap manis, chocolate and snacks.
Some of the items that have been "flying off the shelves" include Nutella.
The store currently has 1,800 items on its shelves, with more in storage.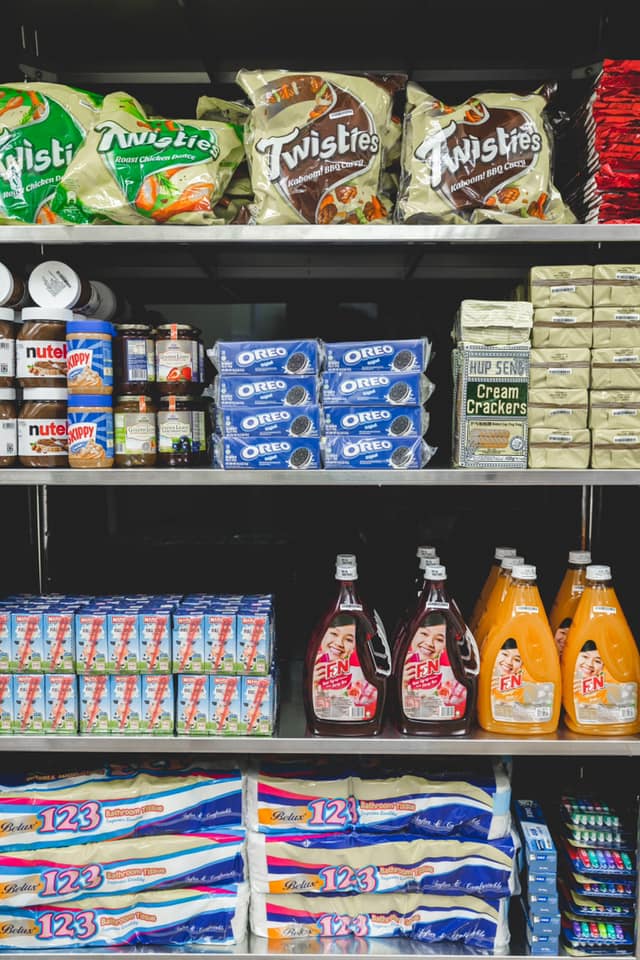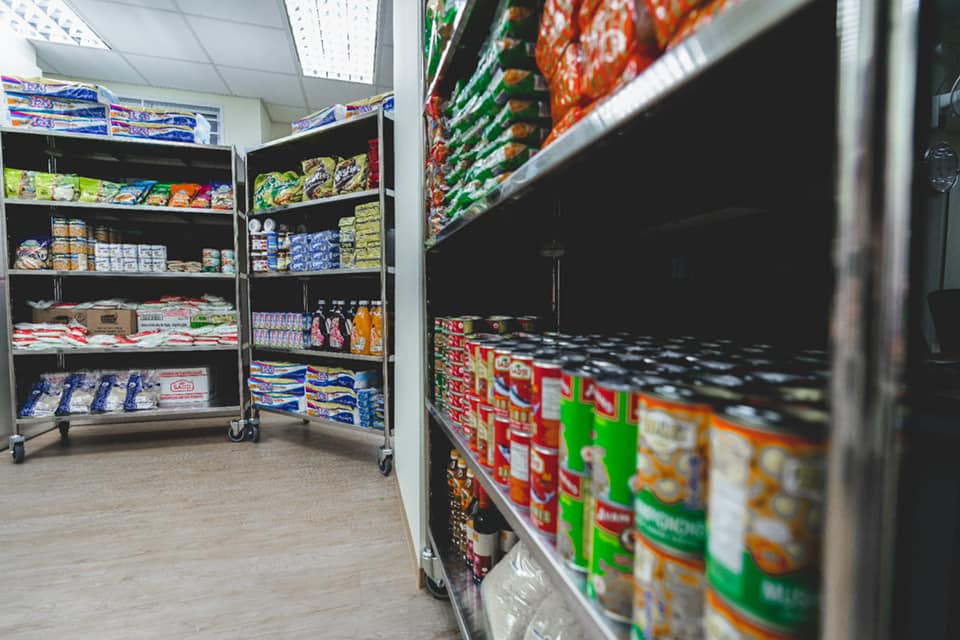 Other items that are available include:
rice

bee hoon

instant noodles

canned food

cooking oil

condiments

toiletries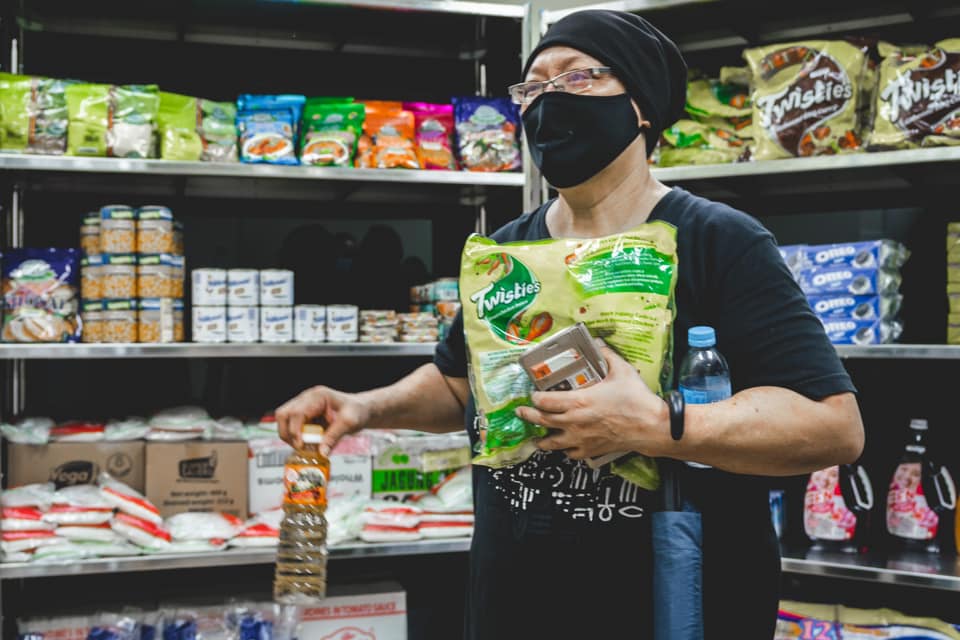 Official launch on Aug. 1
Store@Woodlands will be officially launched on Aug. 1, 2021.
With the help of community gardens, fresh vegetables will be available for selection at the store from the official launch date.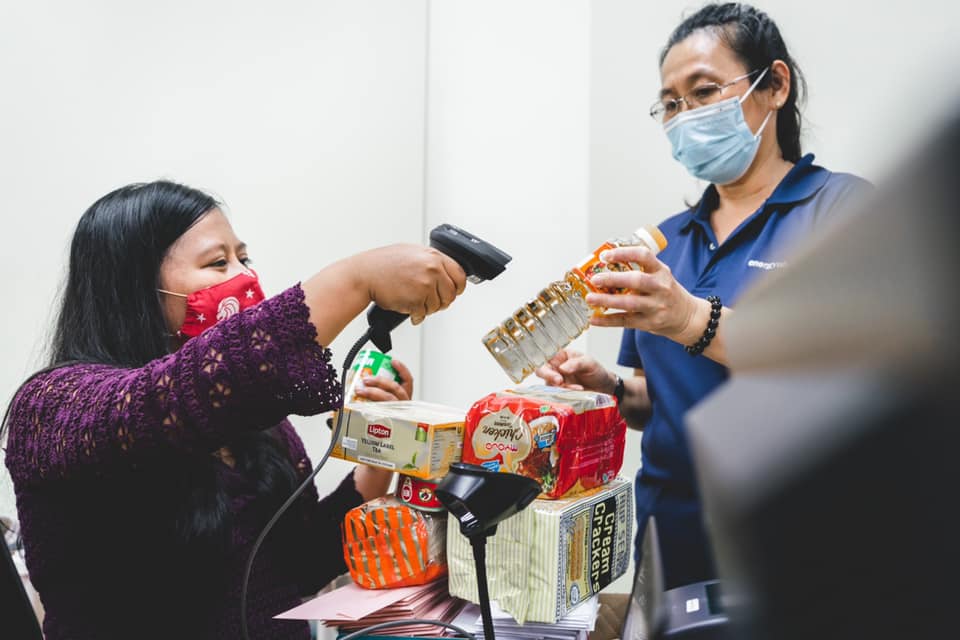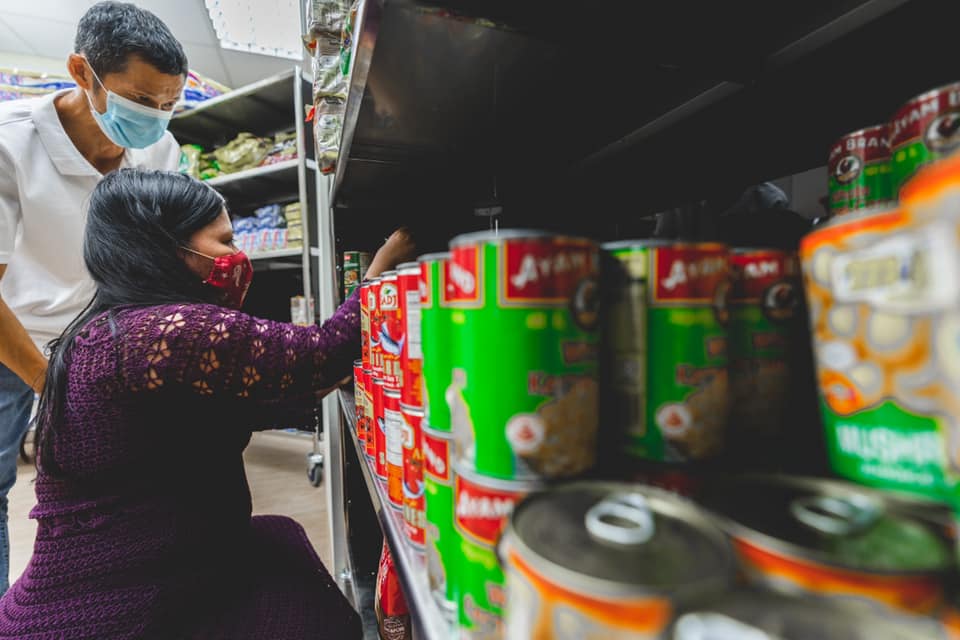 Setting up the store
Mariam and a team of volunteers reached out to potential donors in the community to set up the community store.
Woodlands Digital Office developed an inventory tracking system, a welfare team obtained shelves and storage space, and Woodlands Design Studio designed membership cards, logos, posters and signs.
In addition, food ration volunteers "spent nights" putting a barcode on every item and stocked the shelves with food.
Mariam also pointed out that many of their volunteers were seniors.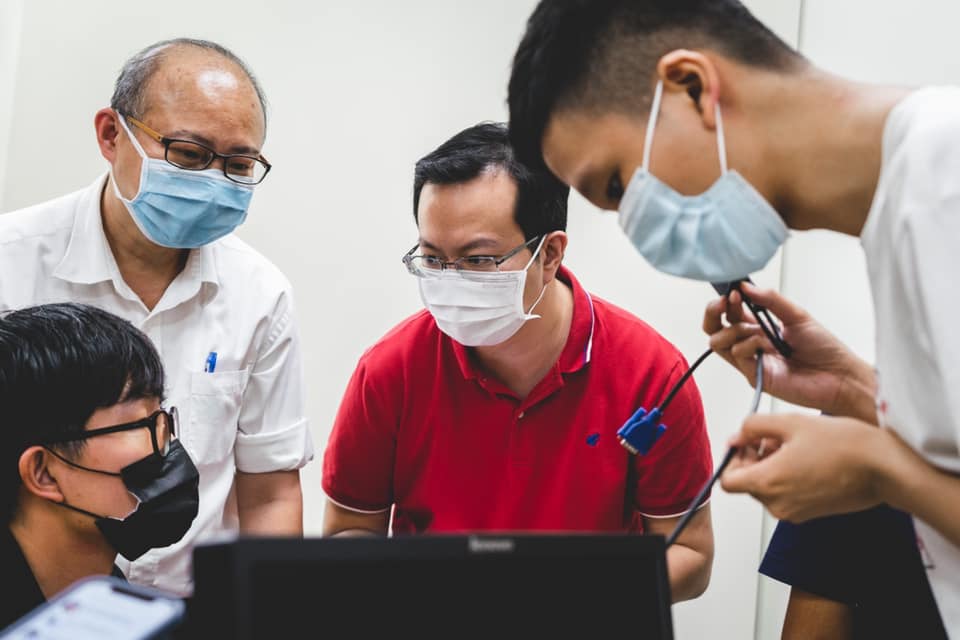 How to donate
Members of the public who are hoping to make a contribution can do so by donating food and other essential items at an RC Center or Woodlands Community Club.
All items will be brought to the store once a week. Items that are prioritised are listed in the poster below.
Alternatively, you can make a financial donation online via Give Asia here.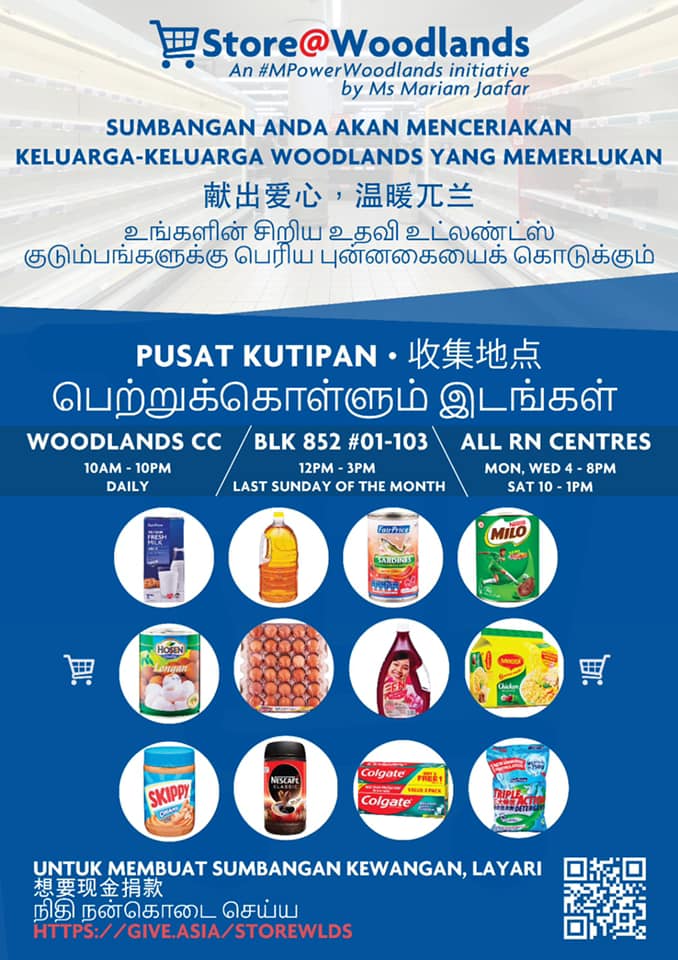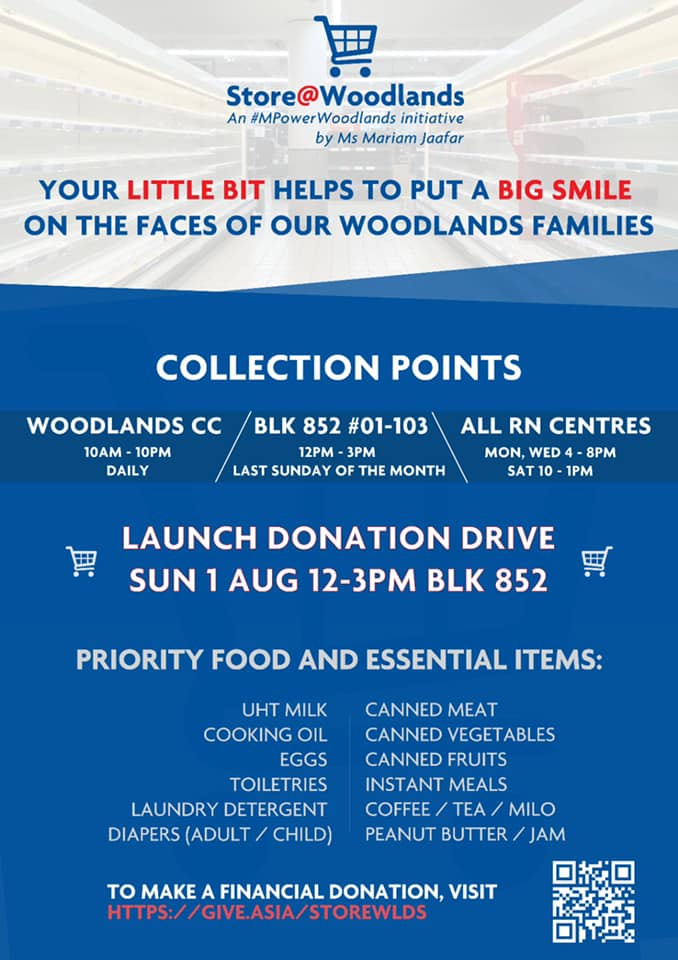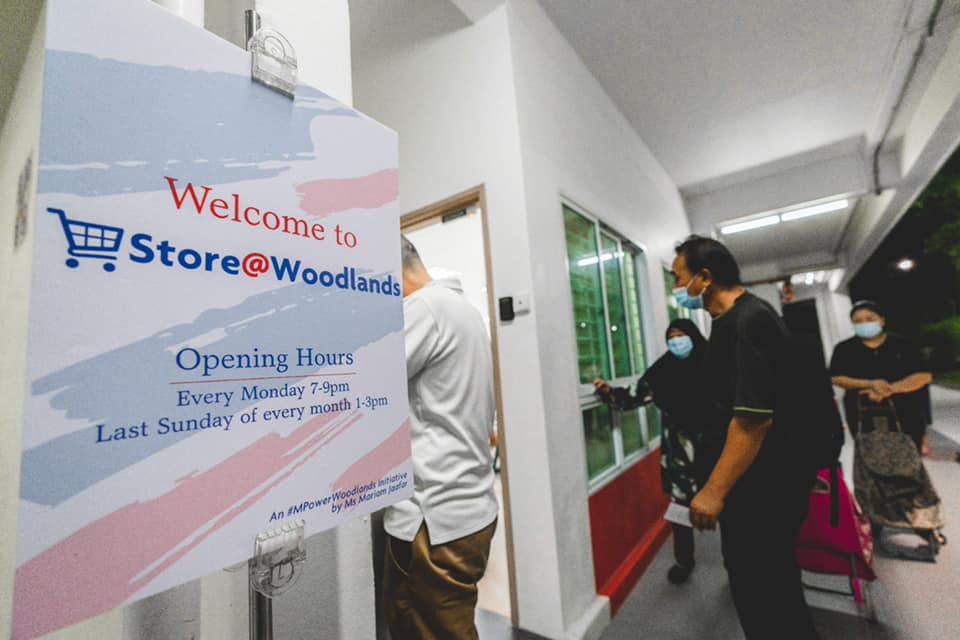 Details
Address: Store@Woodlands at Blockk 852
Opening hours:
Mondays, 7pm to 9pm
Last Sunday of every month, 1pm to 3pm
Top photos via Mariam Jaafar/Facebook
If you like what you read, follow us on Facebook, Instagram, Twitter and Telegram to get the latest updates.