Joseph Schooling and his swimming coach Sergio Lopez Miro embraced post-race after the Singaporean swimmer did not qualify for the semi-finals of 100m butterfly event at the Tokyo Olympics, having clocked 53.12 seconds in the heats on July 29, 2021.
The emotional moment was caught on camera and put up on Instagram by Lopez, 52, a former international top swimmer from Spain.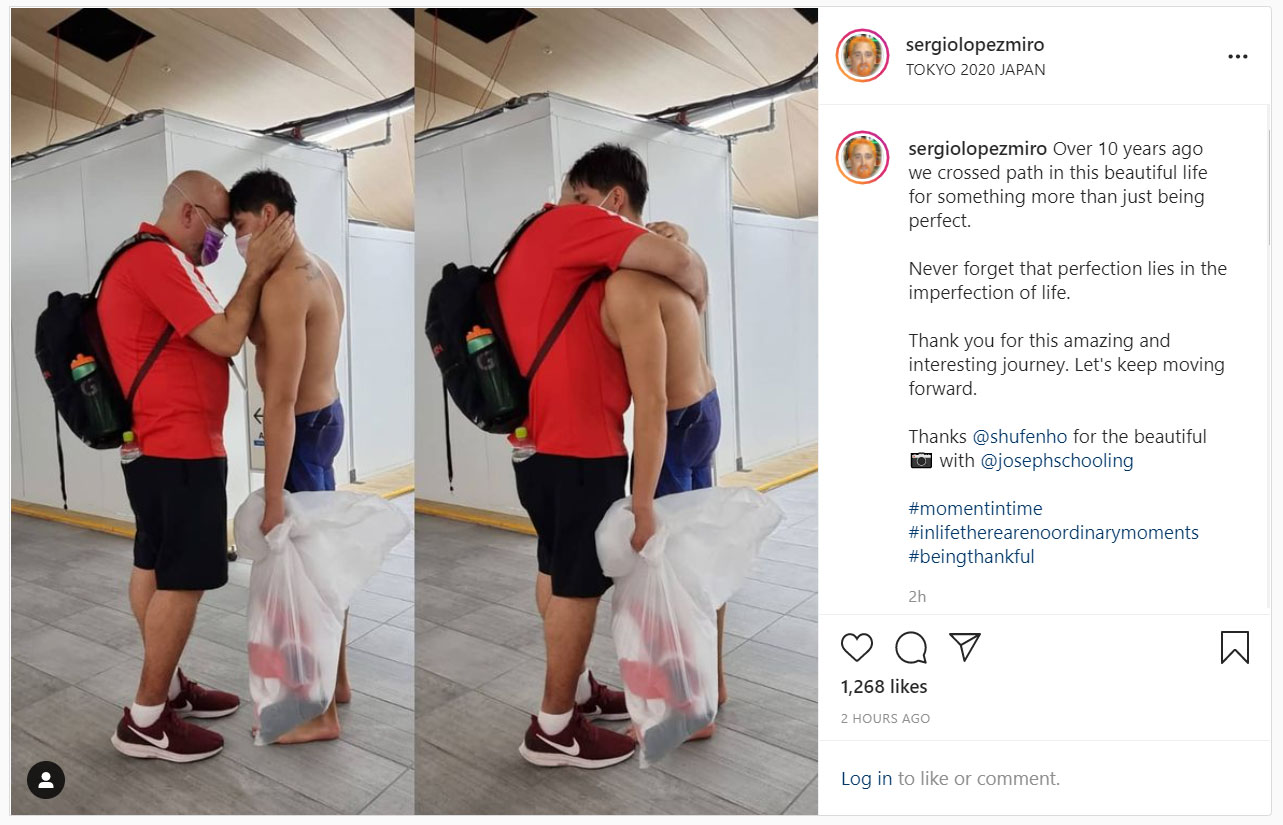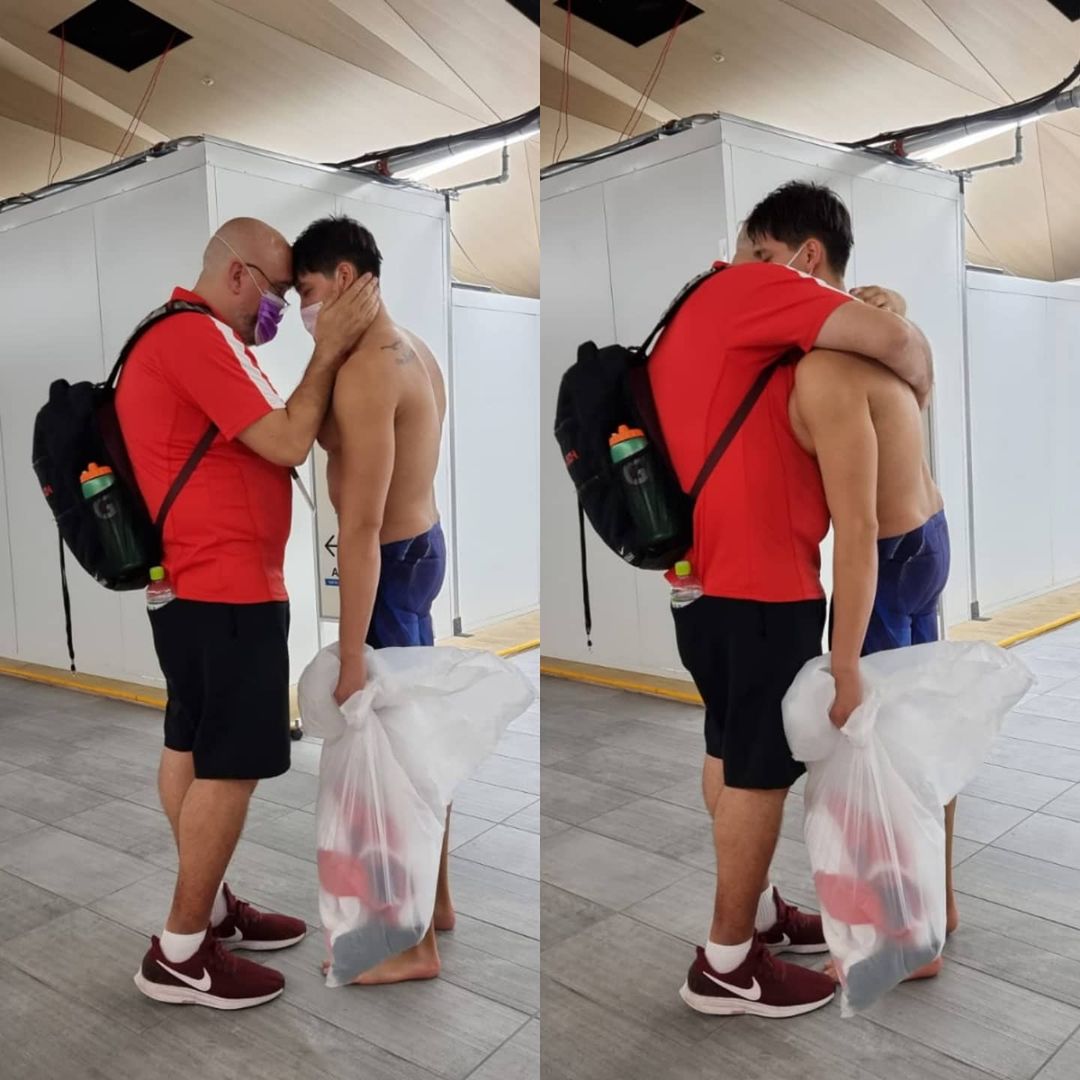 In his post consoling and encouraging Schooling, Lopez wrote:
Over 10 years ago we crossed path in this beautiful life for something more than just being perfect.

Never forget that perfection lies in the imperfection of life.

Thank you for this amazing and interesting journey. Let's keep moving forward.
Schooling, 26, told the media in a post-race analysis that "there's no words to sum it up except 'disappointing'", but he added that "I'm just not going to end it like that".
Lopez savoured Olympic glory during his prime.
He won the bronze medal in the 200m breaststroke at the 1988 Summer Olympics in Seoul.
History between Lopez and Schooling
Schooling and Lopez go back a long way.
Lopez, a family friend of the Schoolings, has known his protege since he was a 12-year-old boy.
"I think most important for me is that I've known Joe since he was 12 years old. I think we're pretty good friends, and I would say he's family," SwimSwam reported Lopez saying in 2020.
"We go back so much with not just swimming, but everything else."
Subsequently, the teenage Schooling attended high school at The Bolles School in Florida from 2010 to 2014 and trained under Lopez.
Schooling then went on to swim under another coach Eddie Reese at the University of Texas.
However, Lopez at that time was still head coach of the Singapore national team from 2015 to 2016 leading up to Rio 2016.
At that Olympics, Schooling won gold in the 100m butterfly event in Brazil -- a historic win that brought celebrations out on to the streets.
Lopez was in awe of Schooling's Olympic gold medal feat and 50.39s Olympic record -- as Michael Phelps, Chad le Clos, and Laszlo Cseh, who were the greatest swimmers that meet, took joint silver medals.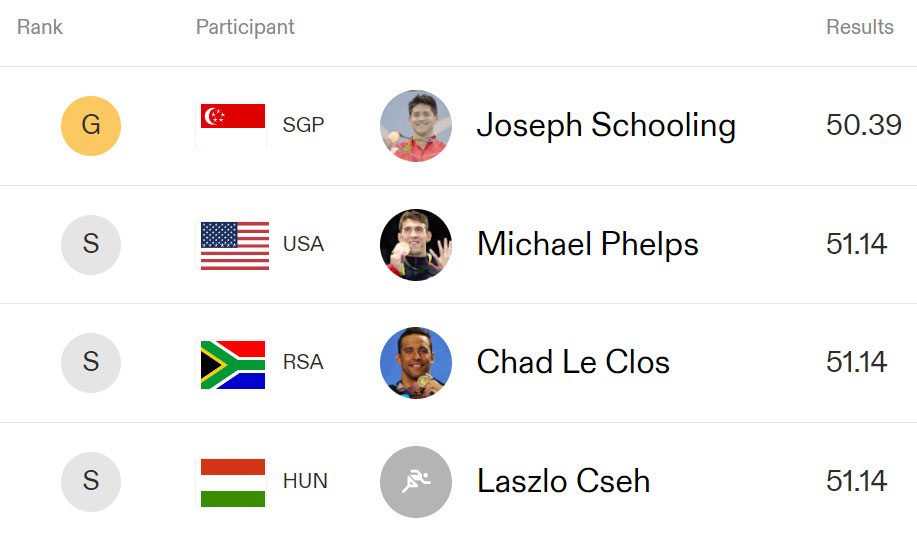 Subsequently, Lopez took over at Virginia Tech in 2018.
In February 2020, Schooling reunited with his former coach Lopez to prepare for the Tokyo Olympics.
Schooling and a group of some 15 swimmers from Hungary, Poland and Hong Kong headed to Virginia Tech.
Schooling trained with Lopez and a team for the next 15 months.
Top photo via Sergio Lopez Miro via shufenho
If you like what you read, follow us on Facebook, Instagram, Twitter and Telegram to get the latest updates.