A community cat in Clementi has stolen the hearts of many after its attempt to join the queue for vaccination at the Clementi Community Centre was documented on social media recently.
The cat first rose to fame due to a tweet posted by a Singaporean named Wai Hong who was waiting to take his vaccine at Clementi Community Centre on July 11.
The post has since gained 11,000 retweets and the photos of the ginger cat was also shared on an Instagram cat meme account.
so this ket came to join the line for covid-19 vaccine jab but he got his ass hauled out shortly 🥺🥺🤣🤣😍😍 SO KEWT!!!!! pic.twitter.com/lUT53GLMgg

— waihong (@ohohwaihong) July 11, 2021
Speaking to Mothership, Wai Hong said that he was waiting for his turn to be vaccinated at the waiting area when the ginger cat sauntered into the tentage area and sat in the middle of the waiting area for a while.
The curious cat then approached another person seated in the tent, and peeked into her large blue IKEA bag.
Wai Hong said that the woman was surprised and started taking photos of it as well.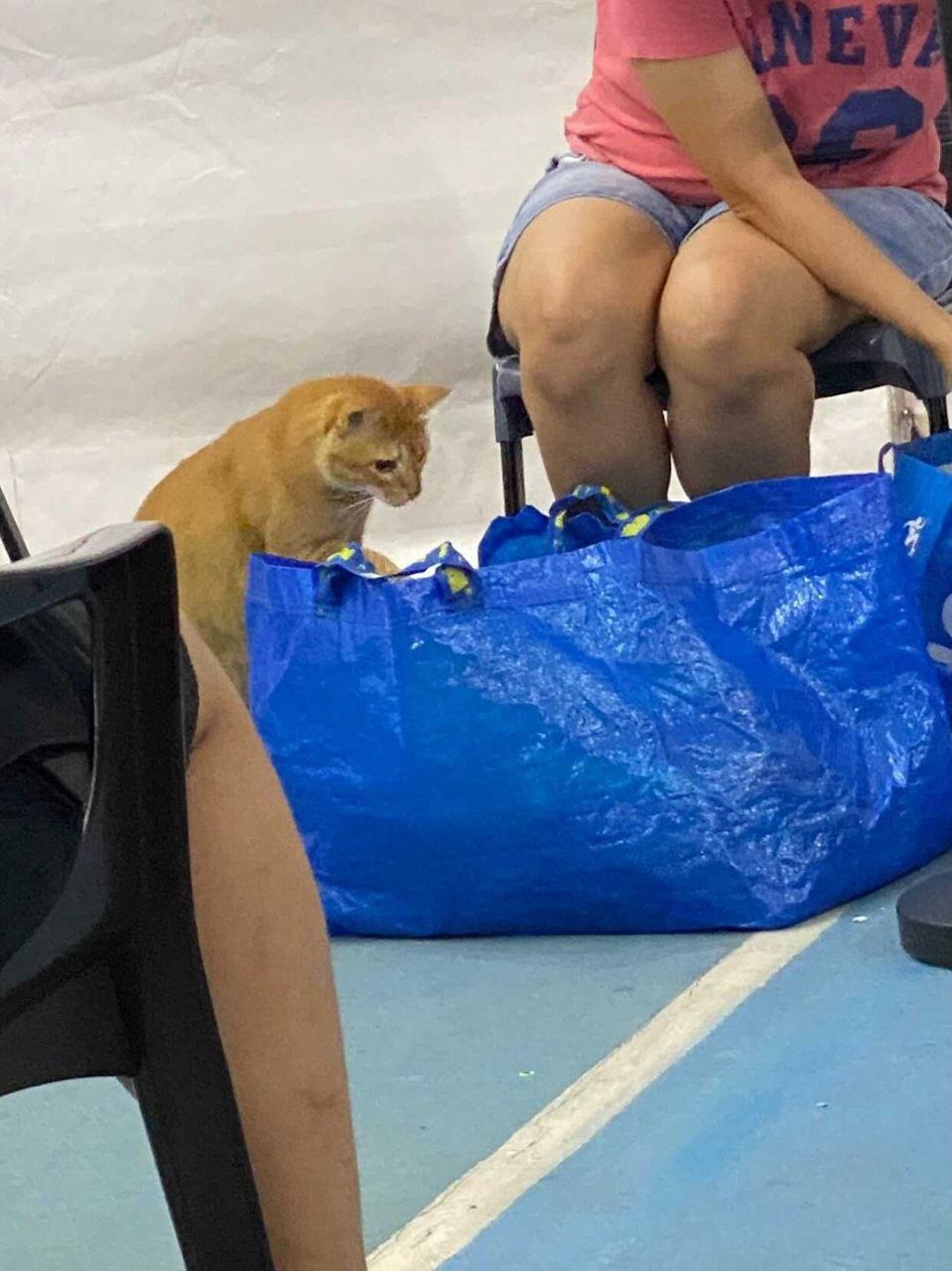 After inspecting the woman's bag, the cat finally took its chance and hopped onto one of the chairs.
Just like what other humans were doing in the tent: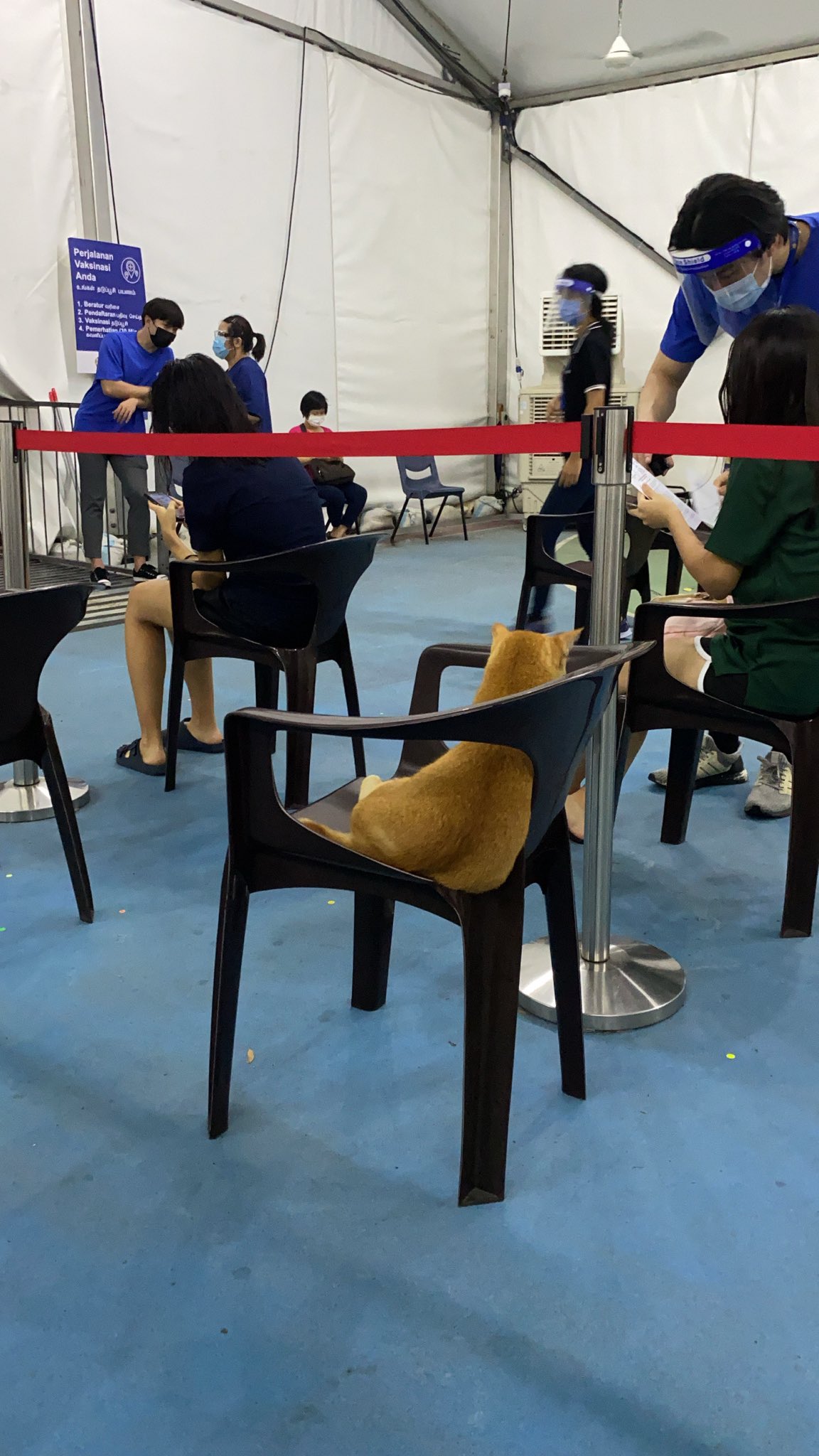 However, the cat who clearly did not make a booking for the vaccine had to give up its seat.
It was gently lifted from the chair and carried out of the tent by one of the staff.
Wai Hong noted that the chair was also thoroughly wiped and promptly sanitised by the staff at the vaccination centre after the cat left.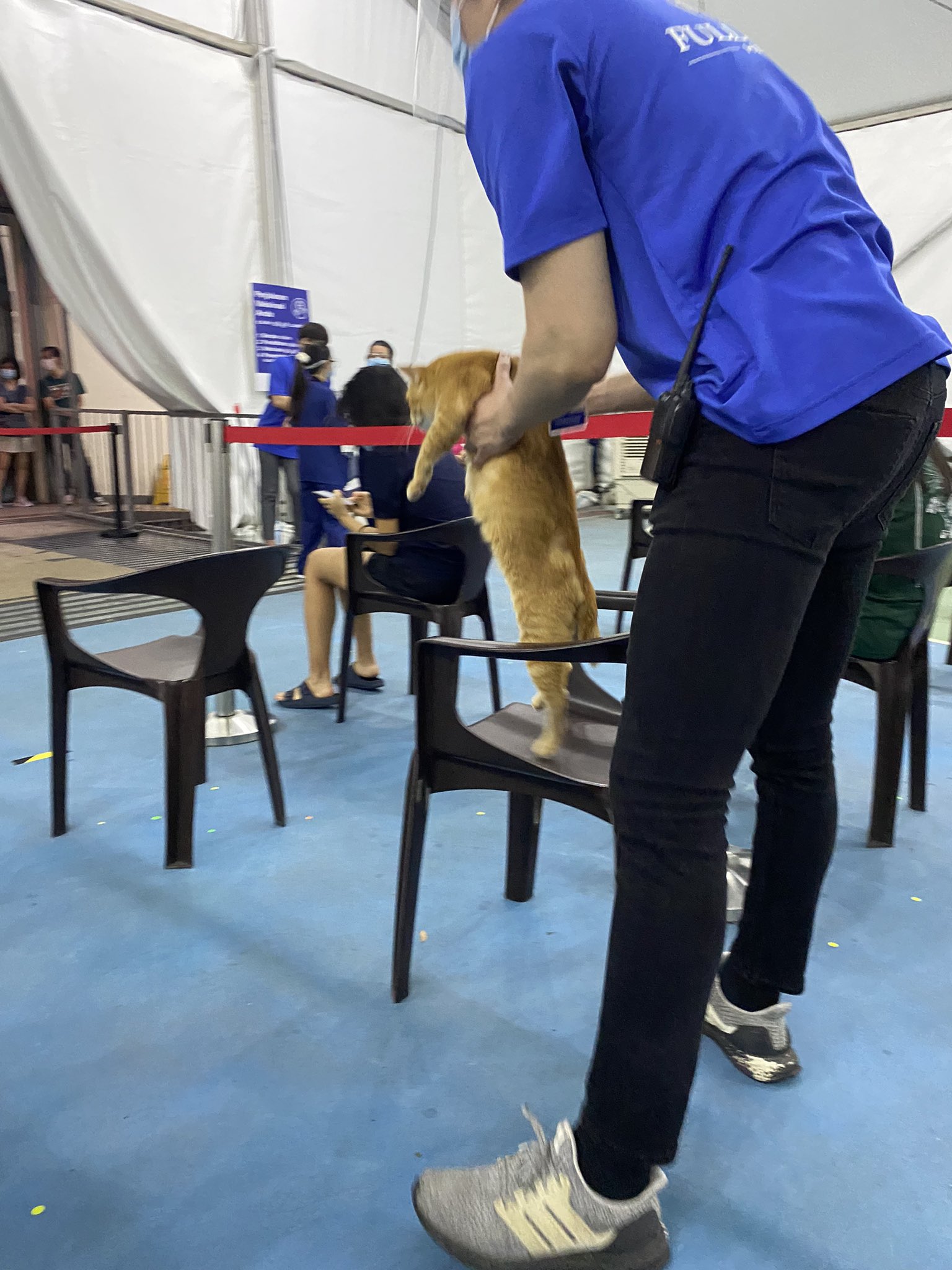 The ginger cat appears to frequent the community centre and is well cared for by the CC staff and residents.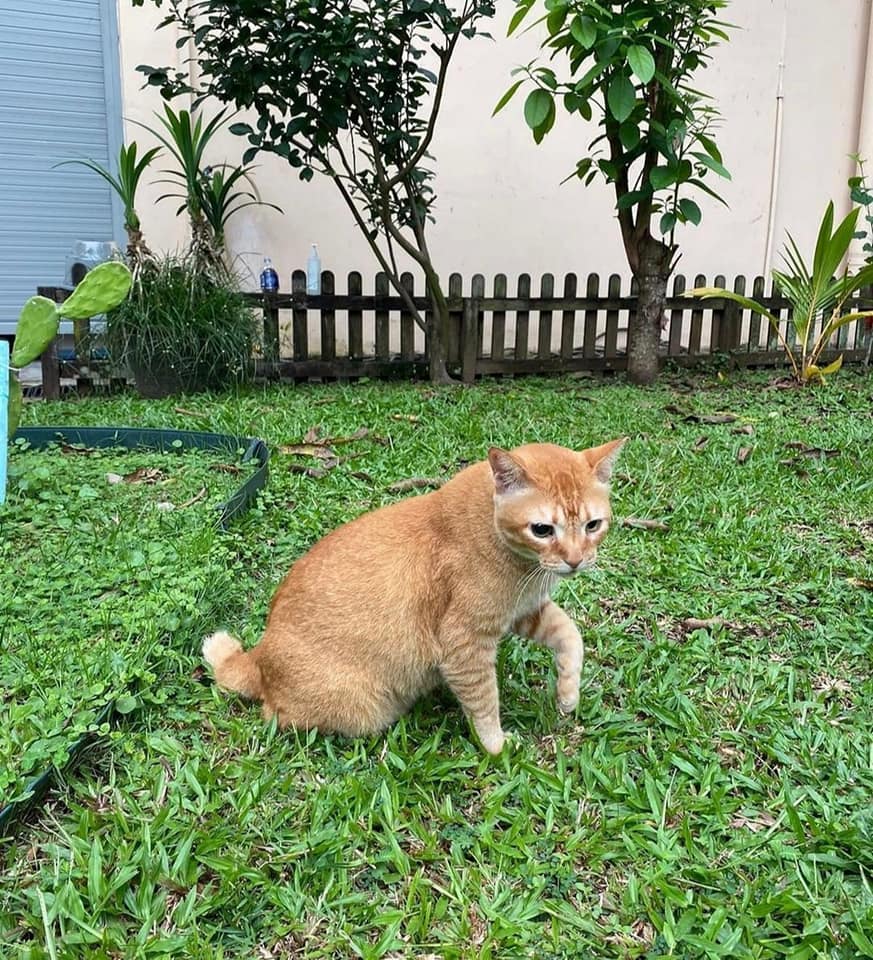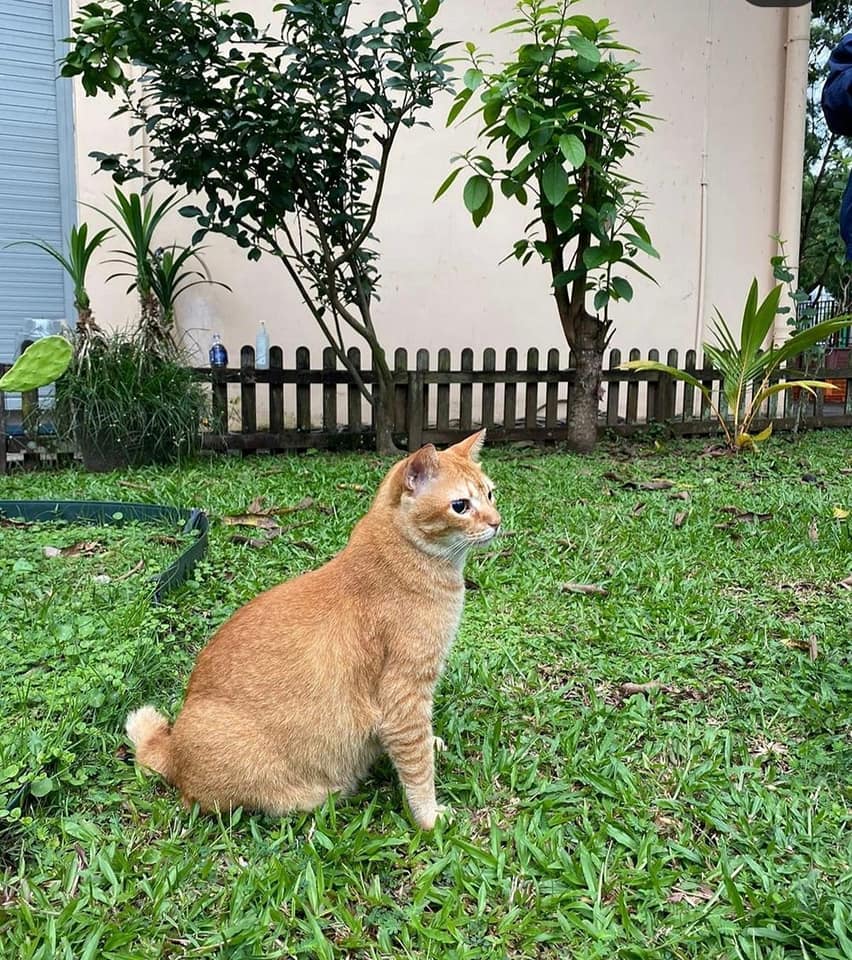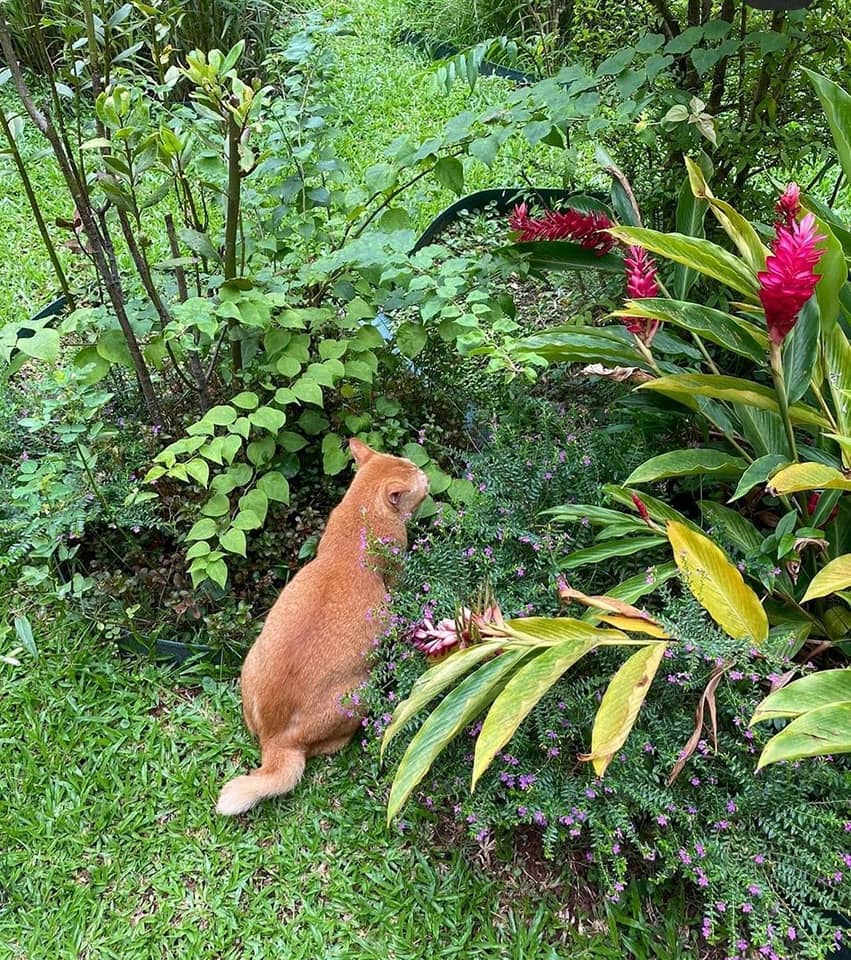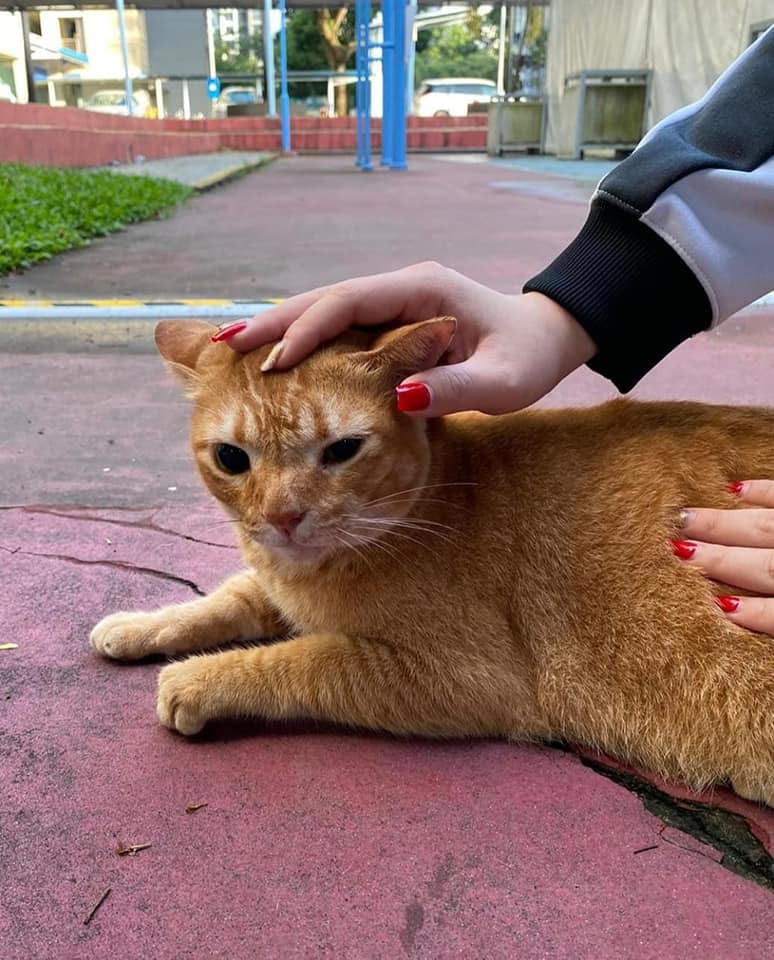 Top photos courtesy of @ohohwaihong/Twitter.
If you like what you read, follow us on Facebook, Instagram, Twitter and Telegram to get the latest updates.