Follow us on Telegram for the latest updates: https://t.me/mothershipsg
The 16 People's Liberation Army Air Force (PLAAF) aircraft that flew through Singapore's Flight Information Region (FIR) on May 31 were not deemed to be a threat, Minister for Defence Ng Eng Hen said in Parliament on July 6.
Chinese jets flew through Singapore's FIR, then Malaysia's
Ng was responding to questions raised by Workers' Party (WP) members Gerald Giam and Dennis Tan.
Giam asked how many of such unannounced entries into the country's FIR have taken place in the past year, while Tan asked for the government's situational assessment regarding the specific incident.
The Chinese jets had first passed through Singapore's FIR, then entered Malaysia's maritime zone airspace and the Kota Kinabalu FIR, according to the Malaysian air force.
According to the Ministry of Transport, a FIR is a specific region of airspace in which flight information service and alerting service are managed by an air traffic services authority appointed by the International Civil Aviation Organisation.
Singapore's FIR includes its national airspace, as well as airspace over parts of the South China Sea, whose territorial waters and islands are claimed by several countries and regions.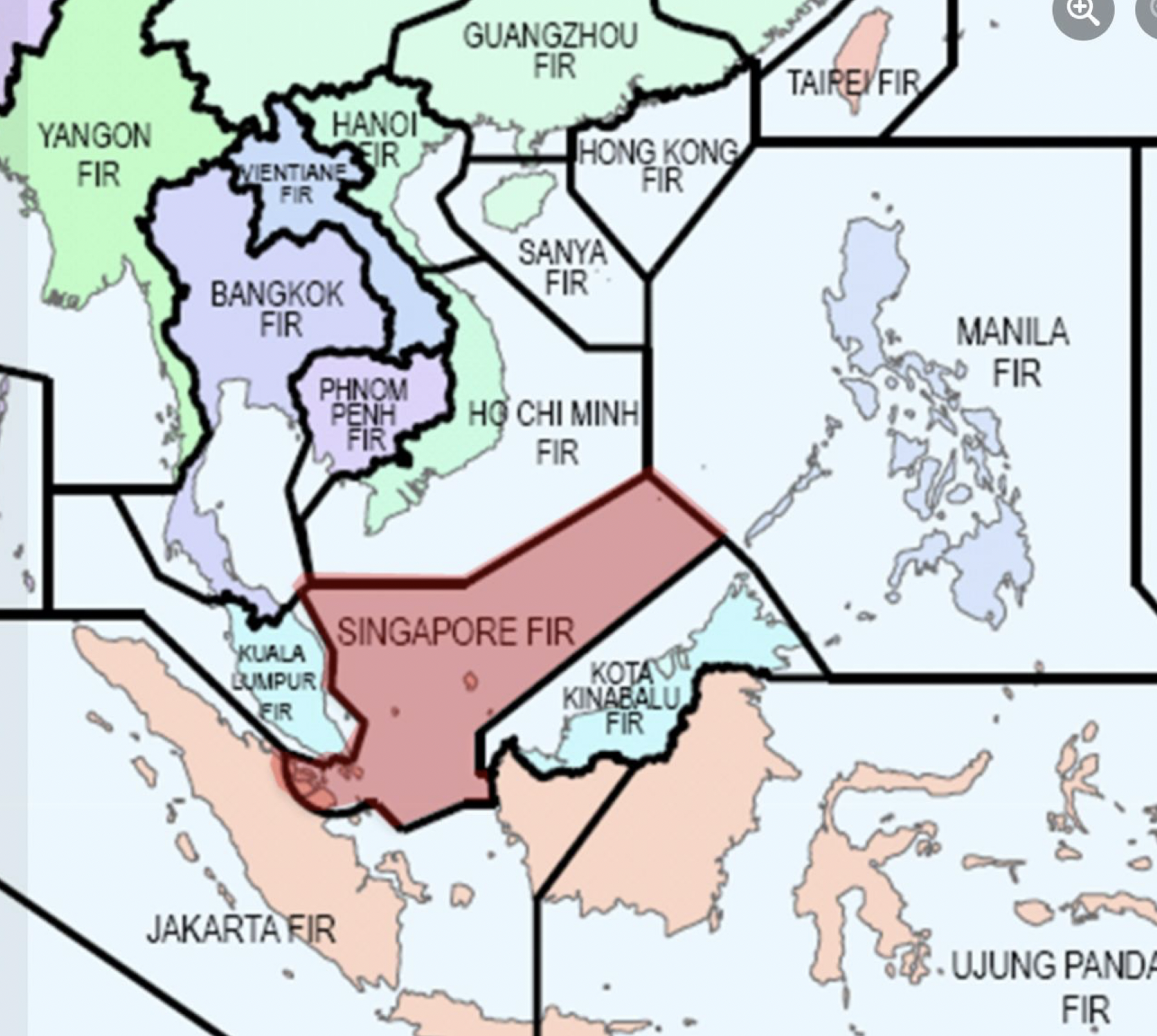 The incident on May 31 resulted in Malaysia scrambling fighter jets to investigate the incident, following failed attempts to contact the Chinese aircraft.
Malaysia's Foreign Minister Hishammuddin Hussein called a "breach of the Malaysian airspace and sovereignty", AP reported.
China maintained that its jets didn't violate Malaysia's airspace, and that they were carrying out routine flight training without targeting any country.
Incident not deemed a threat
Ng said the Singapore Armed Forces (SAF) maintains air defence units at high alert, given Singapore's vulnerability to air threats due to its small size and high population density.
"The RSAF (Republic of Singapore Air Force) conducts 24/7 surveillance of our skies through both ground based radars and aerial reconnaissance to detect unknown or suspicious aircraft that are close enough to pose a potential threat," he said.
He added that the RSAF responds to more than 350 such incidents on average each year, and that the incident in which PLAAF aircraft flew through Singapore's FIR was "not deemed to be such a threat".
In his reply, Ng also asserted that Singapore respects the right of military aircraft and ships to conduct passage and training over areas and waters in accordance with international law, which includes the 1982 United Nations  Convention on the Law of the Sea (UNCLOS).
UNCLOS is the basis upon which RSAF aircraft conduct flights and training, and is also the basis for the conduct of exercises in the South China Sea, which Singapore participates in as well for several bilateral and multilateral exercises.
ATS authority doesn't act as watchdog over disputed areas
Ng also said the questions raised by Giam and Tan "conflate a number of issues that may inadvertently give rise to misinterpretations and misunderstandings unless they are clearly distinguished".
He said that state aircraft are not obliged to contact the Air Traffic Services (ATS) authority "so long as they fly with due regard for the safety of other aircraft".
He also explained that the role of the ATS authority is to "ensure safe and efficient flow of air traffic, mostly civilian, within its FIR".
It "does not act as a watchdog over disputed areas nor should that authority adopt a partisan role on behalf of any party or for itself", Ng added.
In addition, Ng said the Civil Aviation Authority of Singapore (CAAS), which is the authority appointed to manage Singapore's FIR, did not receive any flight plans from the PLAAF, nor did it communicate with the PLAAF or any of its aircraft.
Ng clarified that state aircraft, including military aircraft, are not required to file flight plans under international law, even though civilian aircraft must do so when going through the FIR.
RSAF determines if foreign state aircraft is friend or foe
Ng also responded to a follow-up question from Giam, who asked how Singapore makes sure that state aircraft flying through the country's FIR do not have hostile intent, given that they are not required to file flight plans when flying through the FIR.
Saying that Giam has asked "relevant questions", he said it's the job of the RSAF to determine if an aircraft is a friend or a foe, adding that if the country mistakes a friend for a foe, there can be catastrophic consequences.
He then listed a number of aspects that the RSAF detect, such as movement of the aircraft, and if flight plans have been filed.
He gave further examples, such as an incident where a private aircraft got lost, and was eventually guided to land in a safe area.
He added that there have been other instances related to aerial threats where RSAF must use its judgment and adhere to strict protocols.
Ng also clarified that as a norm, militaries don't file flight plans or contact the ATS authority when flying their aircraft through other countries' FIR.
Top image via Ministry of Communications and Information/YouTube
If you like what you read, follow us on Facebook, Instagram, Twitter and Telegram to get the latest updates.