KFC may have replaced (some of) its buns with fried chicken, but Burger King is not lagging too far behind.
On July 5, the fast food chain announced on its social media channels that their latest burger will have its buns replaced with kakiage, or a fried vegetable patty.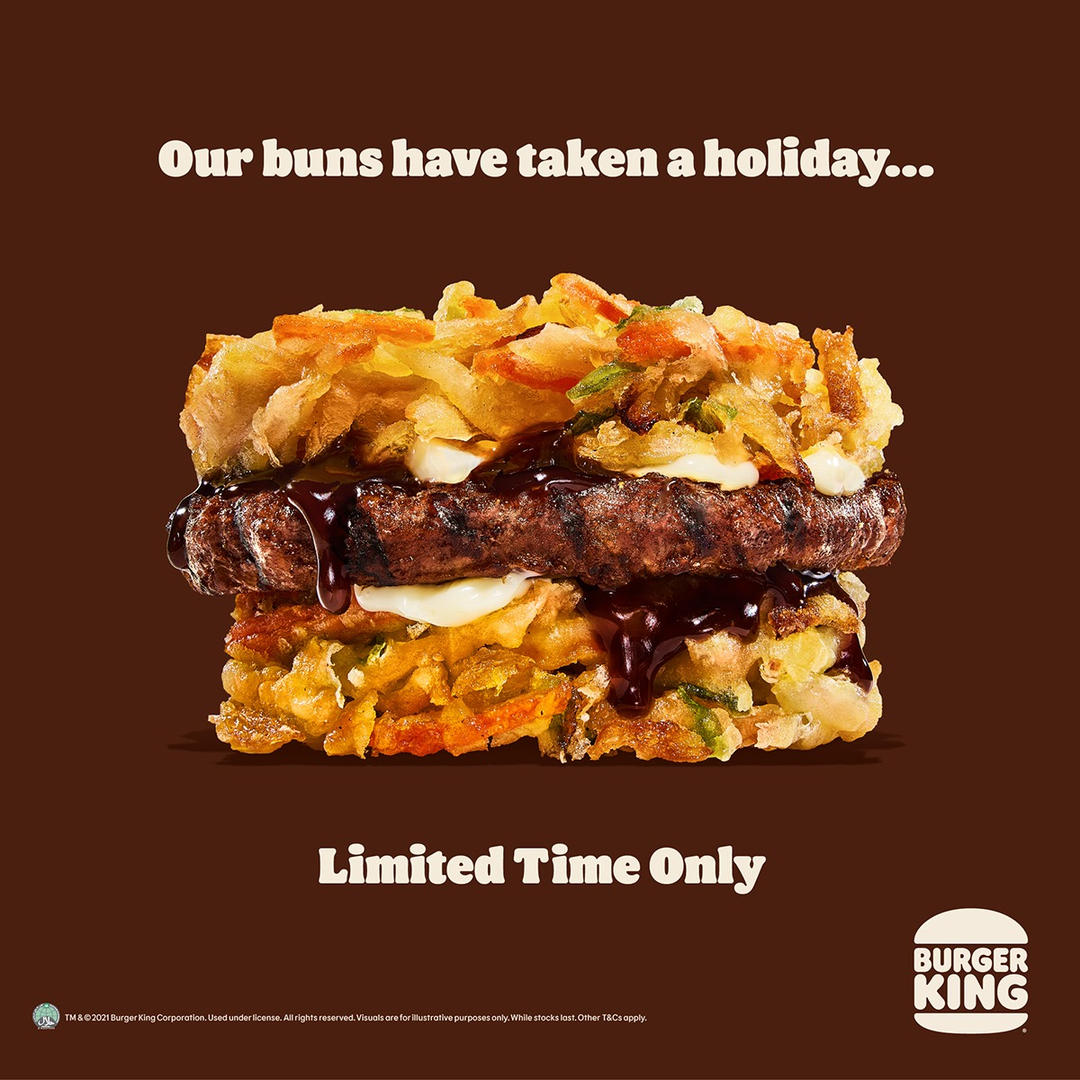 For the most part, you appear to be getting your typical BK burger, as the brand has not placed any emphasis on any other aspect of the product.
The kakiage burger is only available in stores, or via the BK app under the Limited Time category.
Prices on the app start from S$11.40 for the Ultimate Kakiage. A value meal with a side and drink costs S$12.90, while an upsized meal goes for S$13.50.
The vegetable patty itself is not new — earlier in June, Burger King added the item to two of its burgers, along with the launch of several items.
Here's a closer look at the kakiage patty in those burgers:
https://instagram.com/p/CQOLyPMF4a1/
https://instagram.com/p/CPnGWXEMPwm/
Related story
Top image via Burger King Singapore
If you like what you read, follow us on Facebook, Instagram, Twitter and Telegram to get the latest updates.