Burger King will be launching a plethora of new items on July 13 in celebration of National Day.
Rendang burger (Not new, just making a comeback)

Rendang Shiok Shake Up

Gula Melaka BBT Green Tea Float

Gula Melaka BBT Malty Float

Gula Melaka BBT Sundae

Onde Boleh Pie
Since the rendang burger isn't new, I was more excited to try the new gula melaka sweet treats.
Gula Melaka BBT Green Tea Float
Unfortunately, as I had the items delivered instead of eating them in-store, the vanilla soft serve on the float had already melted.
So instead of looking like this...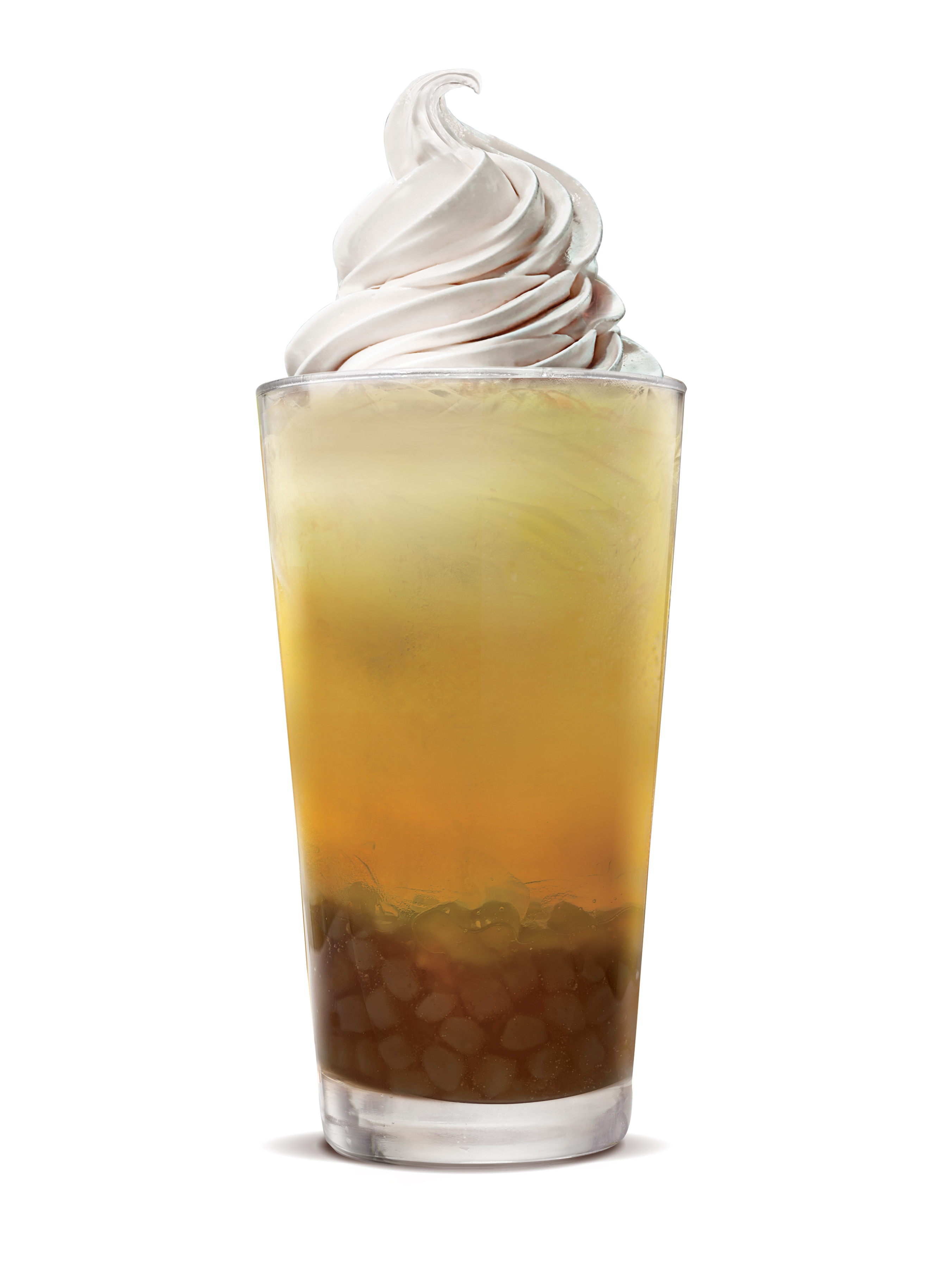 It ended up looking like this.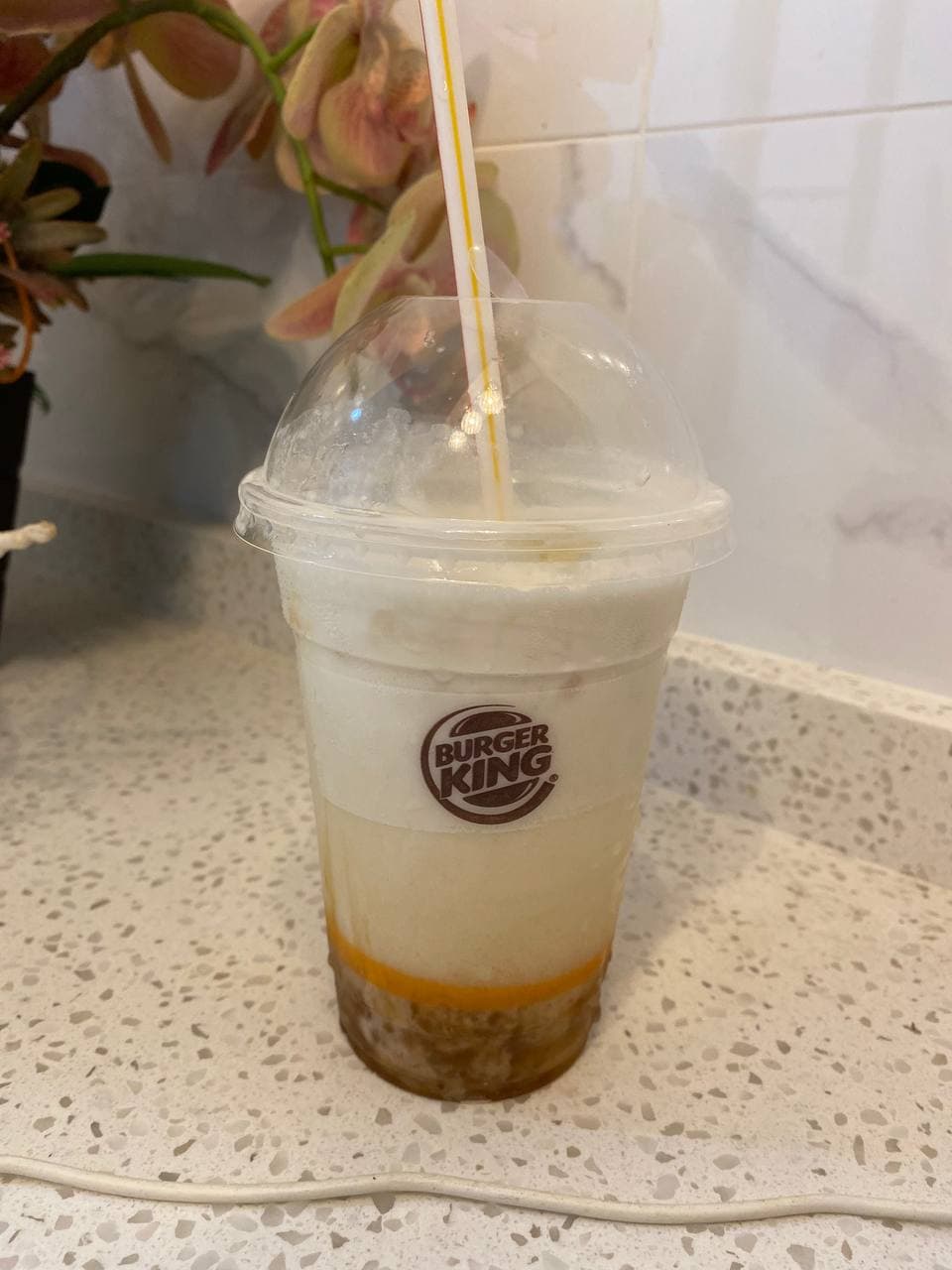 Aesthetics aside, the addition of the melted vanilla soft serve made for a pleasantly creamy green tea drink.
Do stir the gula melaka sauce evenly though, or one might find it too sweet towards the end.
My only gripe is that the bubble tea pearls aren't the chewy tapioca pearls. Instead, it's the more springy konjac pearls.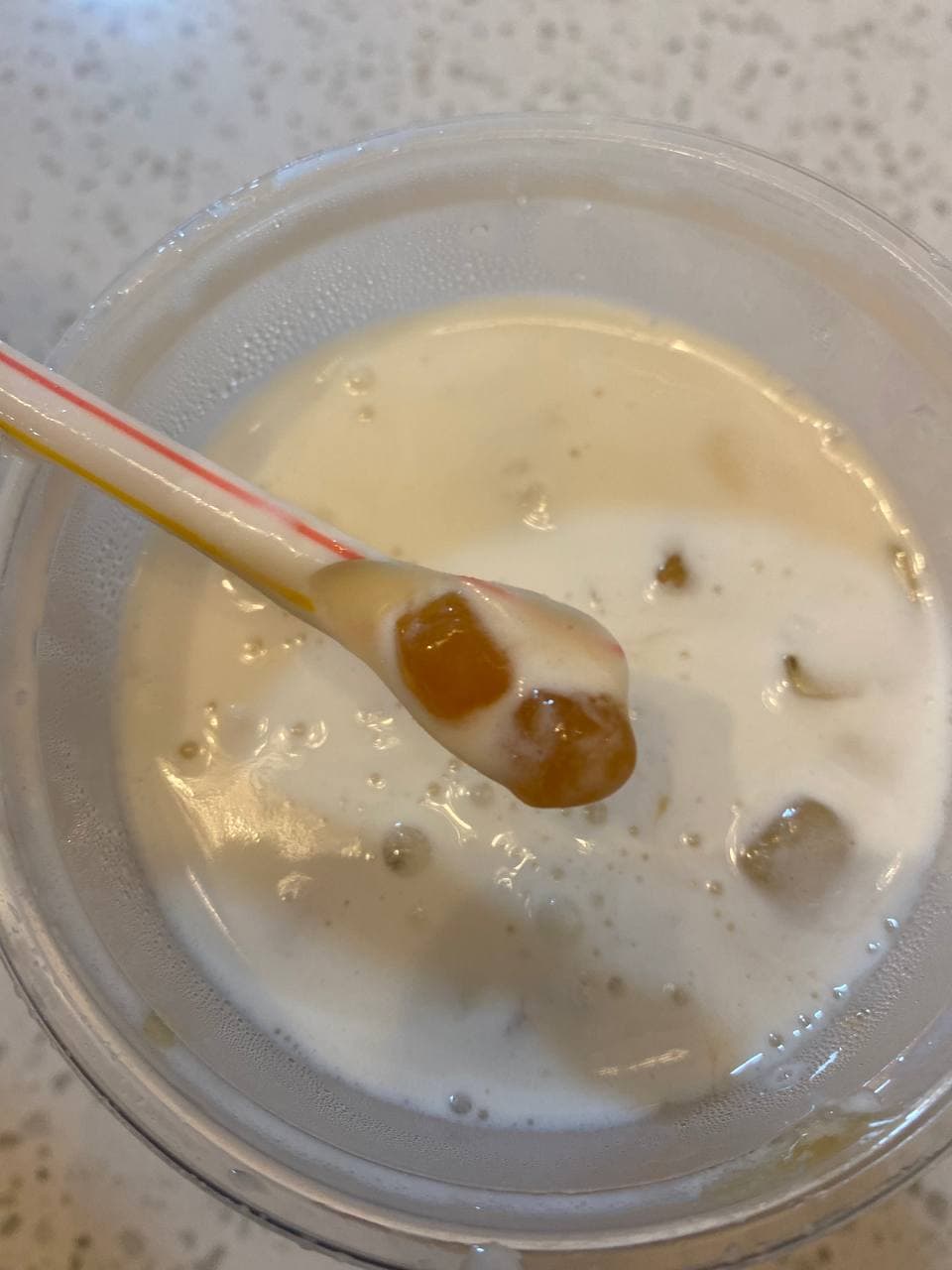 If you like having a dollop of cold soft serve on top of your drink, I suggest ordering it in-store instead of opting for takeaway or delivery.
Rating: 3/5
Gula Melaka BBT Sundae
This is essentially the Gula Melaka BBT Green Tea Float without the green tea.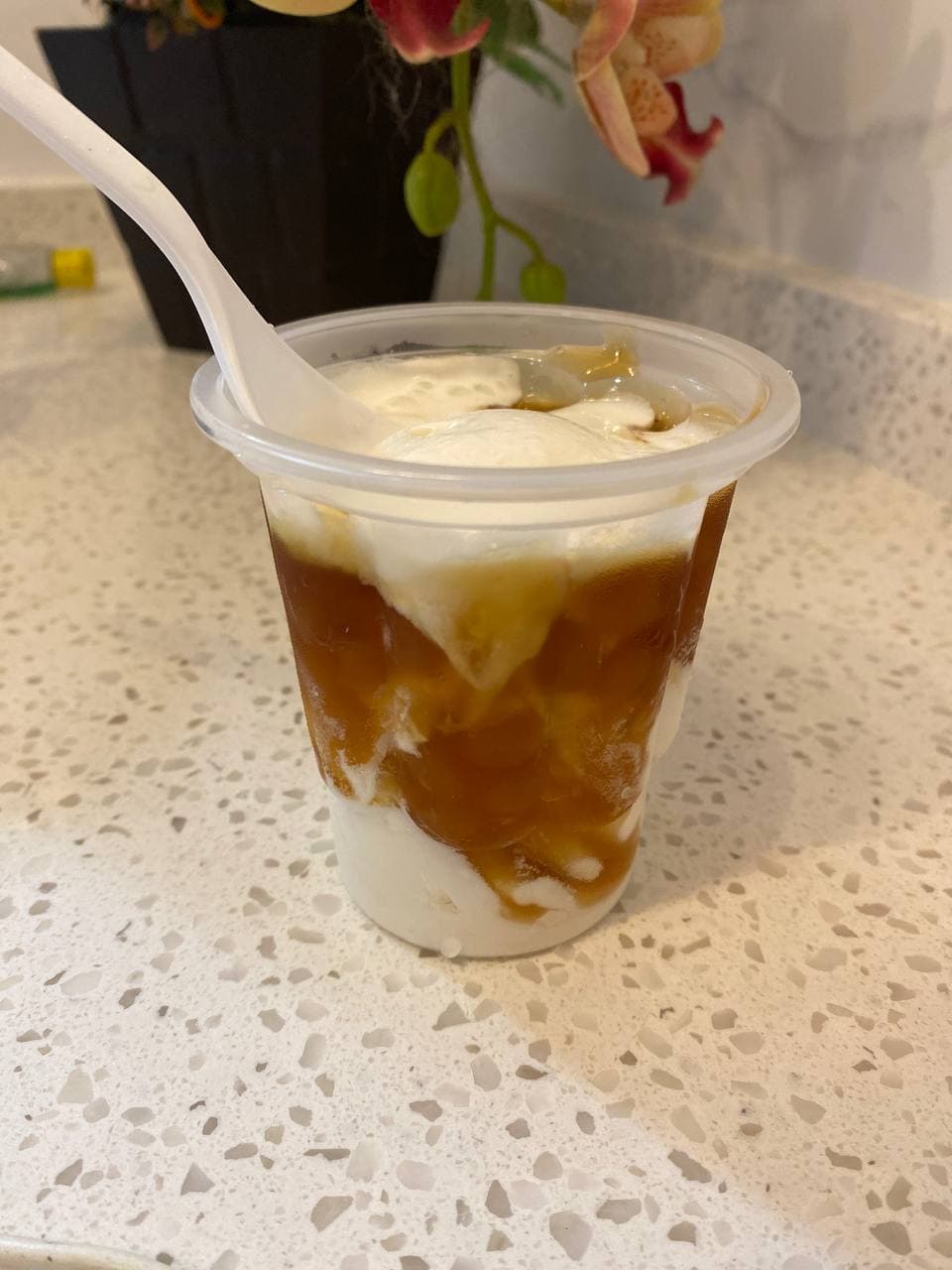 Compared to the drink, the konjac pearls paired better with the ice cream.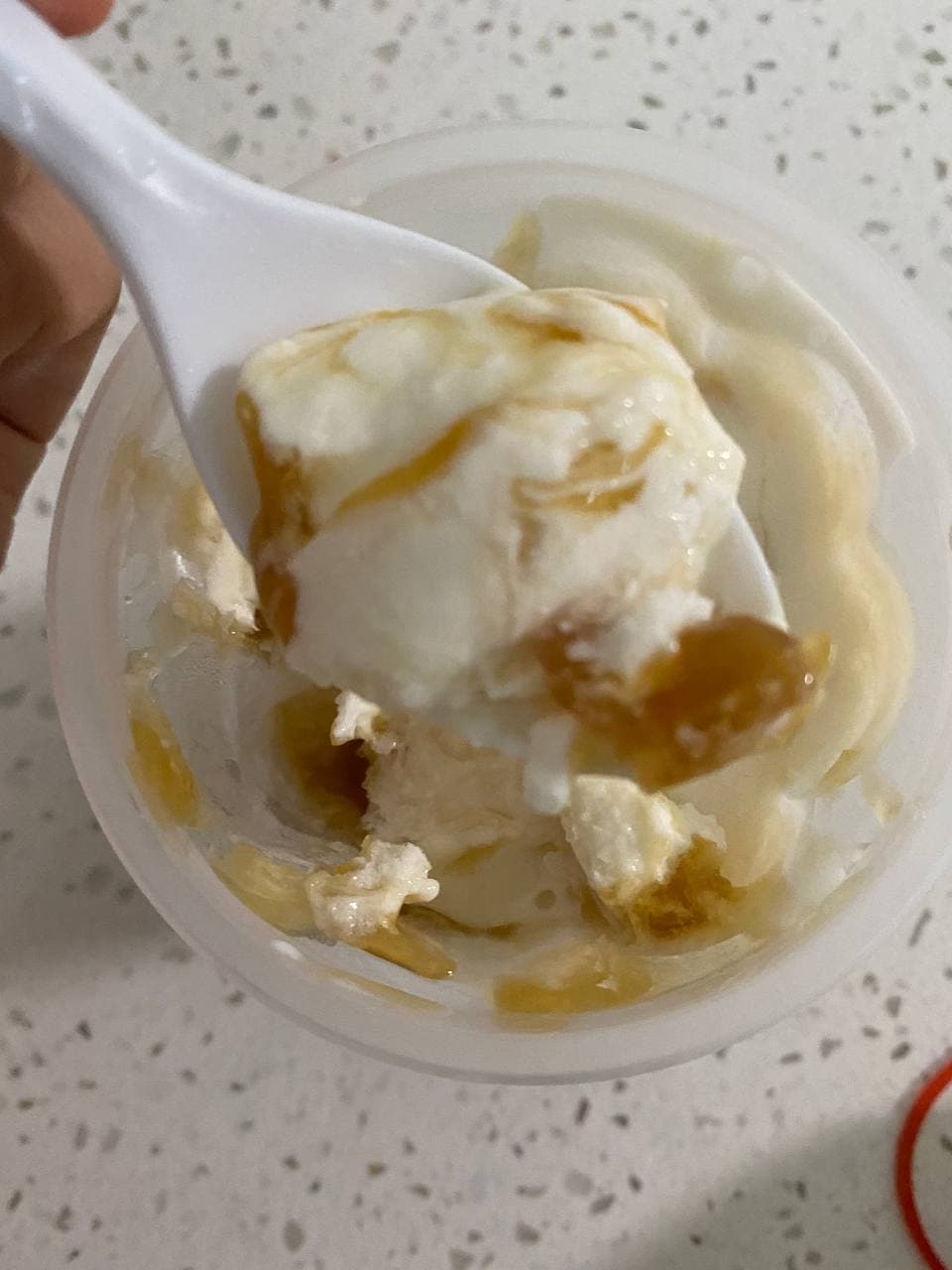 Honestly, you can't really go wrong with vanilla ice cream and gula melaka.
Rating: 4/5
Onde Boleh Pie
Of all the items on the new menu, this was probably the one I looked forward to the most.
While the pie tasted had the right balance of sweet and toasty from the combination of gula melaka and bits of grated coconut, it lacked the ooze one would expect from actual kueh ondeh-ondeh.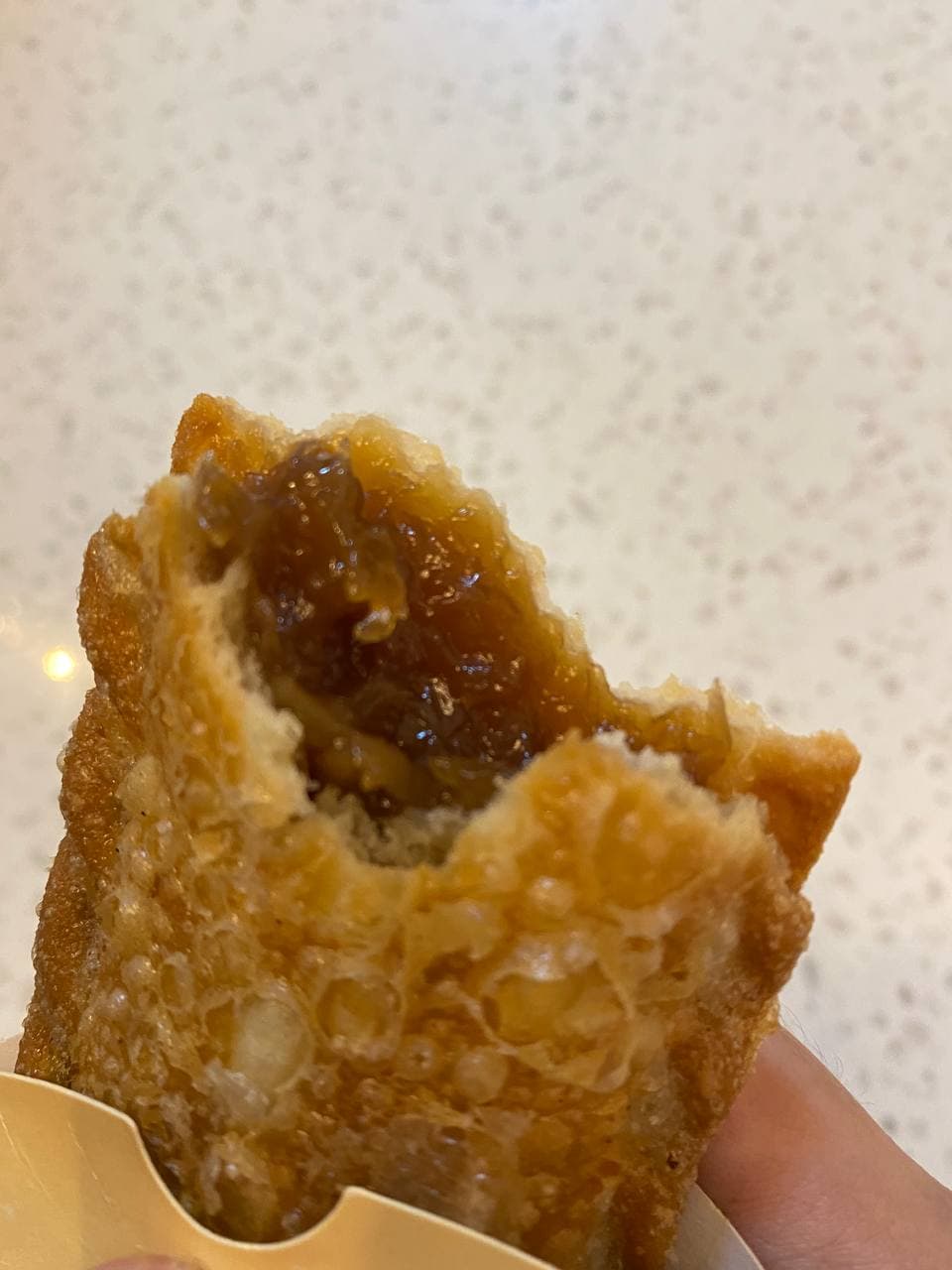 In fact, it's more reminiscent of a kueh dadar.
Rating: 4/5
Rendang Shiok Shake Up
The Rendang Shiok Shake Up was quite the experience.
It is essentially some fries, nuggets and the rendang sauce served in a tall cup.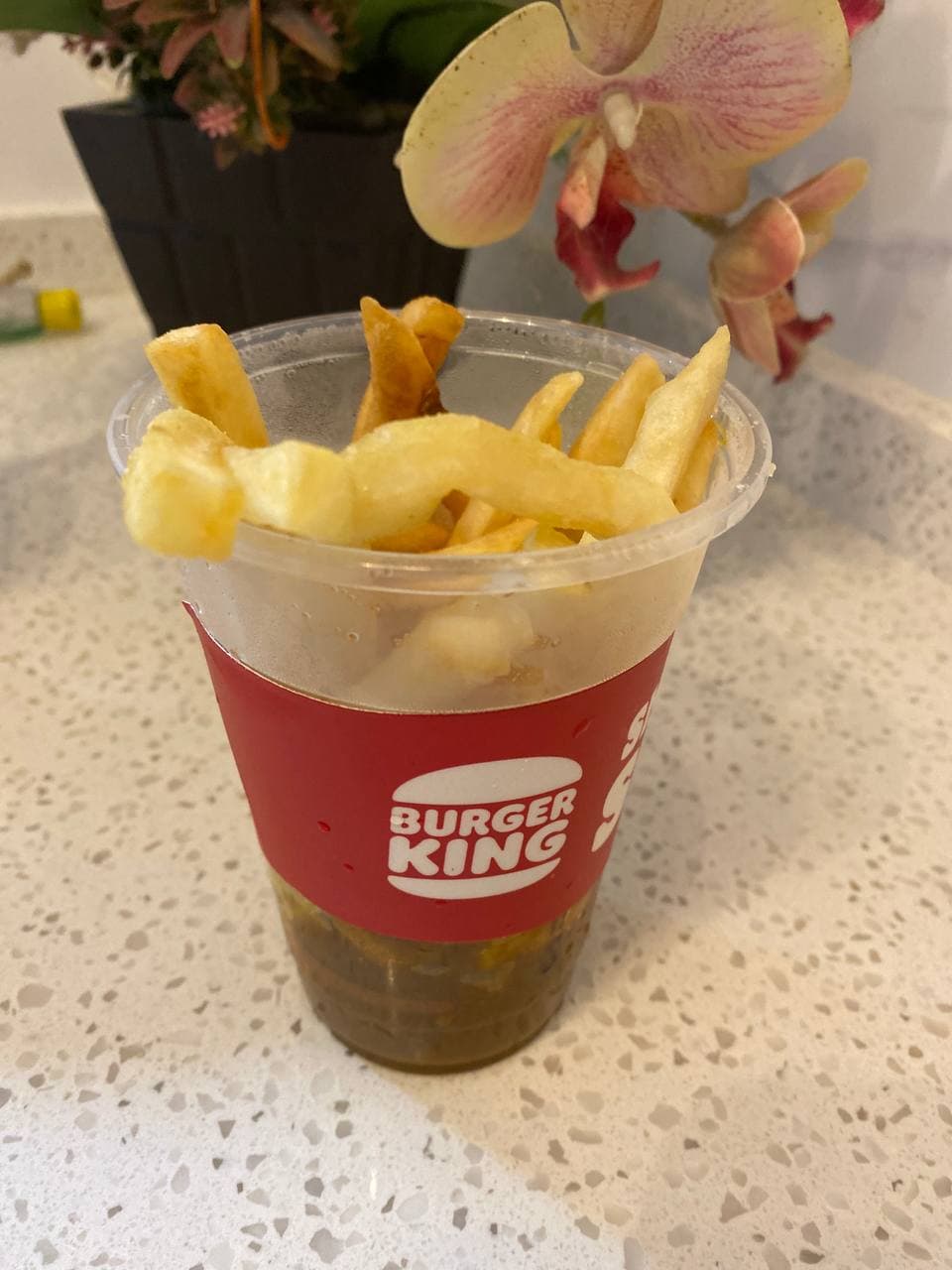 As its name suggests, I had to shake it up before eating it and got this beautiful mess.
In theory, nuggets and fries should go well with a savoury condiment like rendang sauce.
But it just wasn't it for me.
Somehow, the rendang sauce tasted extra sweet when paired with the fries and nuggets.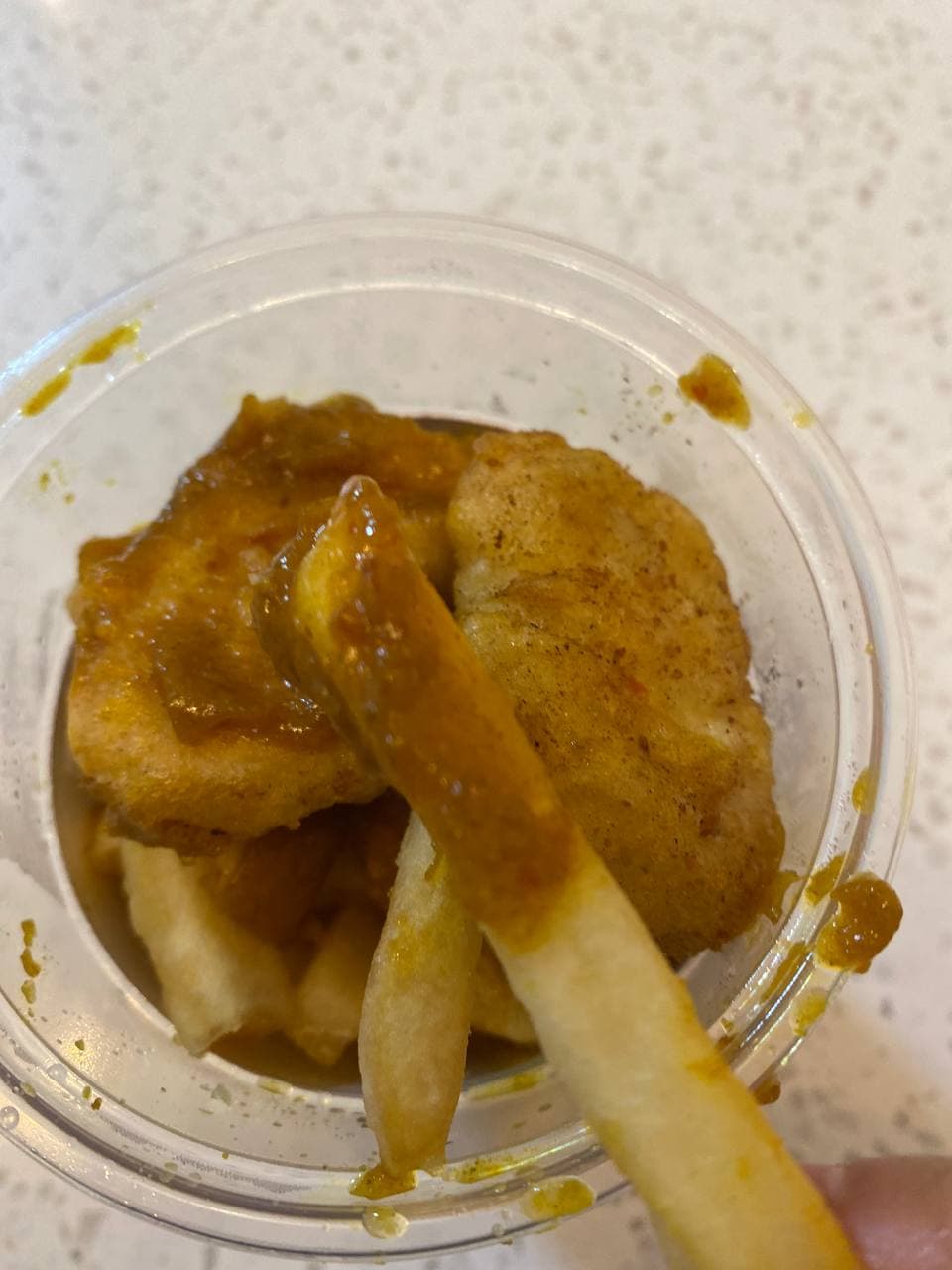 The only reason I reached for it, again and again, was to figure out what the sauce tasted more like: Rendang or satay gravy?
It's not something I would order again, but props to Burger King for trying to be innovative.
Rating: 2.5/5
Double Ultimate Rendang Angus Beef Burger
Be warned, this isn't a burger you would want to eat on a first date.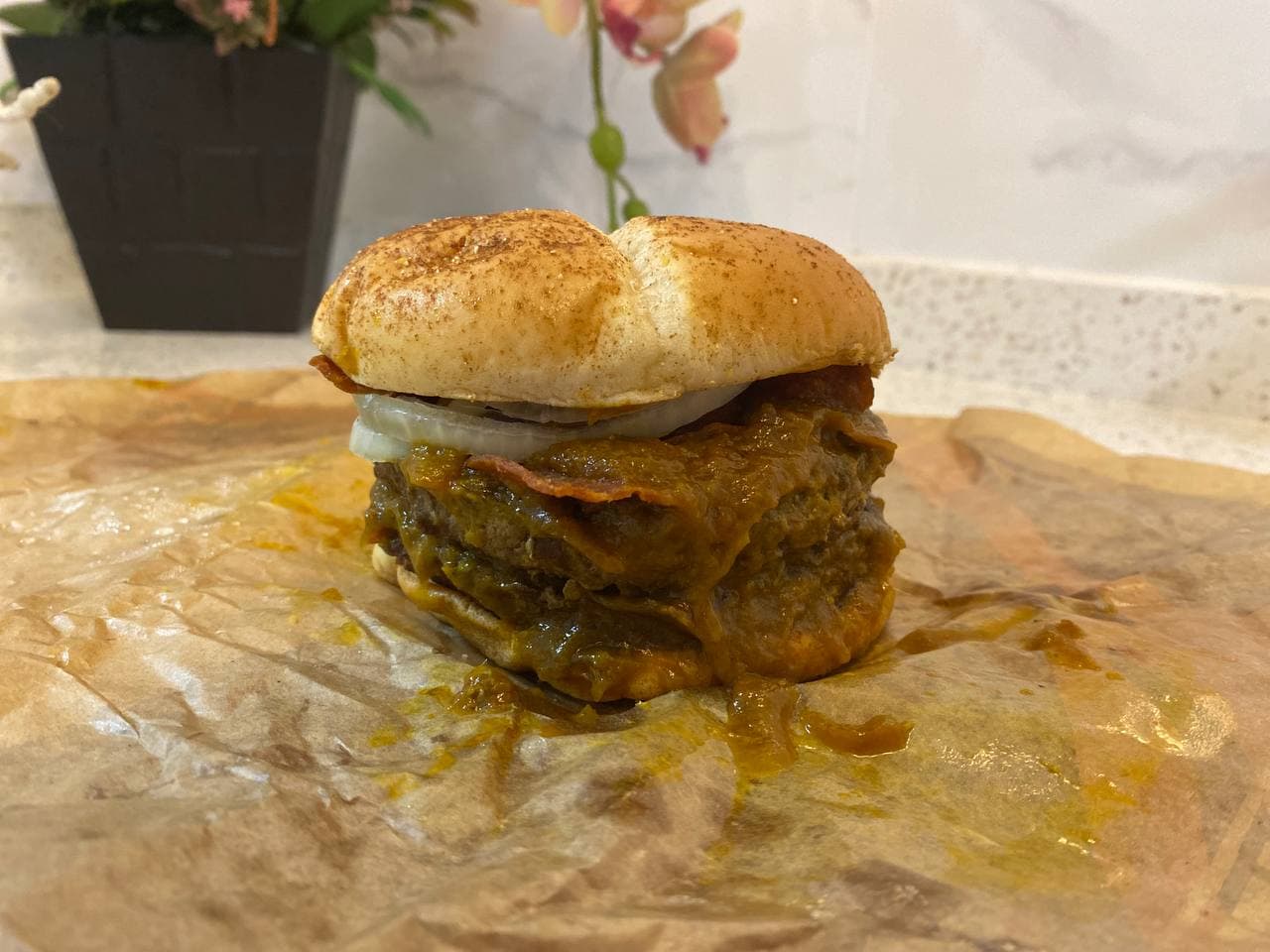 Unlike the Rendang Shiok Shake Up, the rendang sauce tasted better in this sloppy burger.
Though it was still slightly sweet, the saltiness from the turkey bacon and the zing from the raw onion helped to cut through it.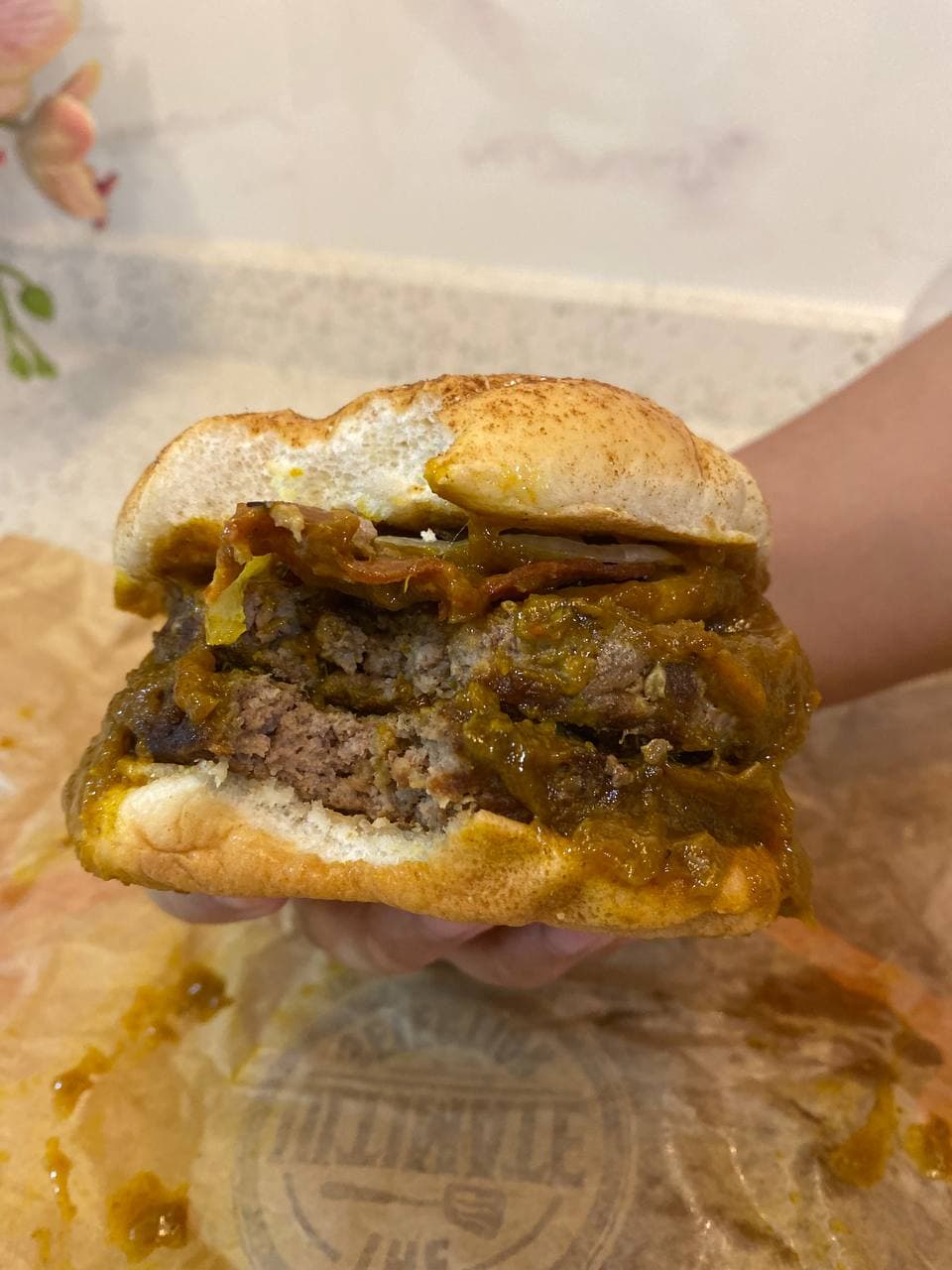 Not bad, just be prepared to get sauce all over yourself.
Rating: 3.5/5
Top image by Fasiha Nazren.
If you like what you read, follow us on Facebook, Instagram, Twitter and Telegram to get the latest updates.