Follow us on Telegram for the latest updates: https://t.me/mothershipsg
There are some days when the fatigue really gets to you.
They tell you to aim for the skies, but you're just so, freaking, exhausted.
And this bird gets it.
It is only 10:39am in the morning (or at least it seems to be, according to the timestamp on the photo). It's also a Sunday, which, as everybody knows, is the second worst day of the week after Monday.
This bird has decided that enough is enough.
According to the Facebook caption, the bird is "tired of flying" and is catching a bus ride instead.
While it has a nice window-view seat, it doesn't seem remotely interested in enjoying the sights, nor is it clear what exactly the bird is looking at.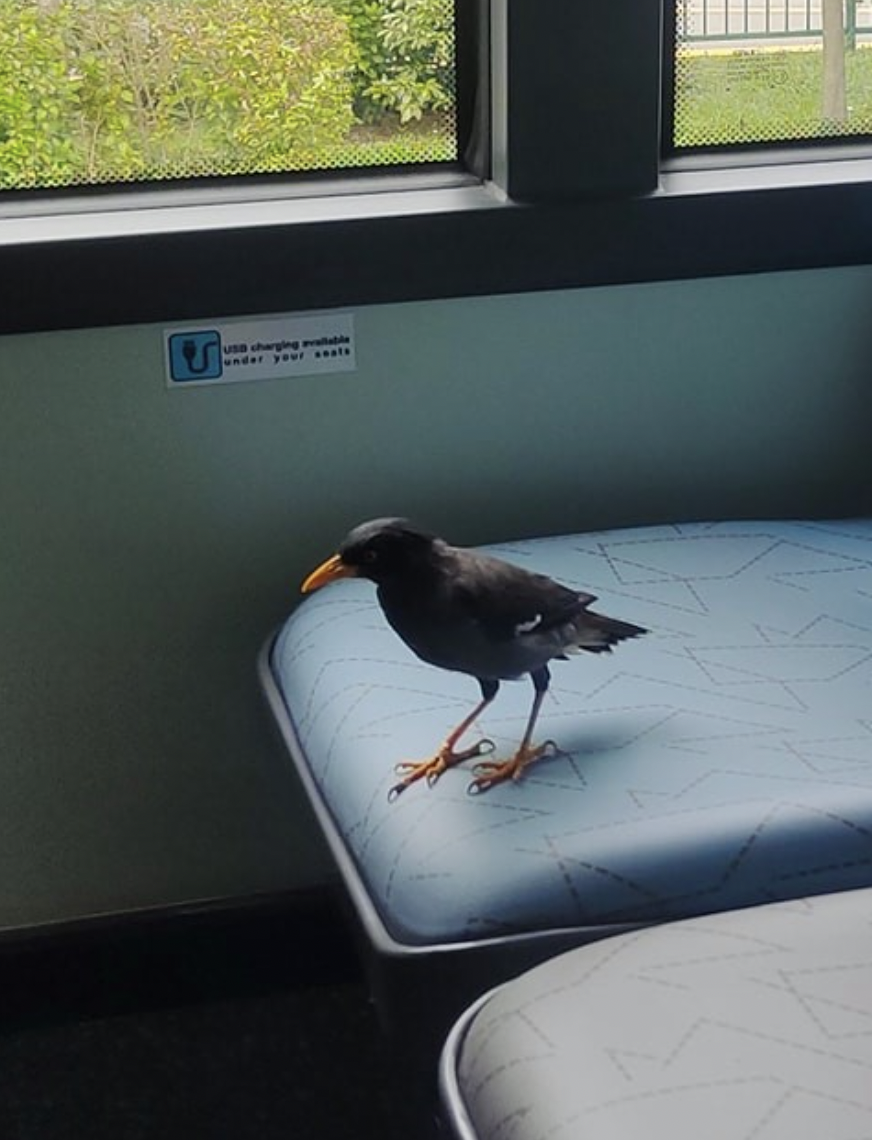 Might it be contemplating where it came from? Or where it's going? Who knows?
At least it didn't seem to poop itself, unlike its pigeon counterpart hitching a ride on the MRT.
This bird is a Javan Myna, one of the two most common myna species in Singapore.
Unlike the the Common Myna (which ironically isn't as common as the Javan Myna here), the Javan Myna is not native to Singapore, and is actually an invasive species.
And in case you're wondering, the Common Myna is distinguished from the Javan Myna by its brown body, as well as the the yellow skin around its eyes.
According to Wikipedia, the Javan Myna is rather bold, not very afraid of humans, and as we now know, apparently known to take the bus too.
Related bird article:
Top photo via Wilson Ong/Facebook.
If you like what you read, follow us on Facebook, Instagram, Twitter and Telegram to get the latest updates.