Follow us on Telegram for the latest updates: https://t.me/mothershipsg
Wide open at 6.52cm, Samantha Ramsdell has taken the Guinness World Record for the world's largest female mouth gape.
Described by the record keeper as being the owner of "every dentist's dream", the 31-year-old first garnered attention on TikTok, where she used her incredibly large mouth for comedic effect.
Her account — which at the time of writing has over 1.7 million followers — features videos of her shovelling large portions of food into her mouth or generally just opening it in an extremely wide fashion.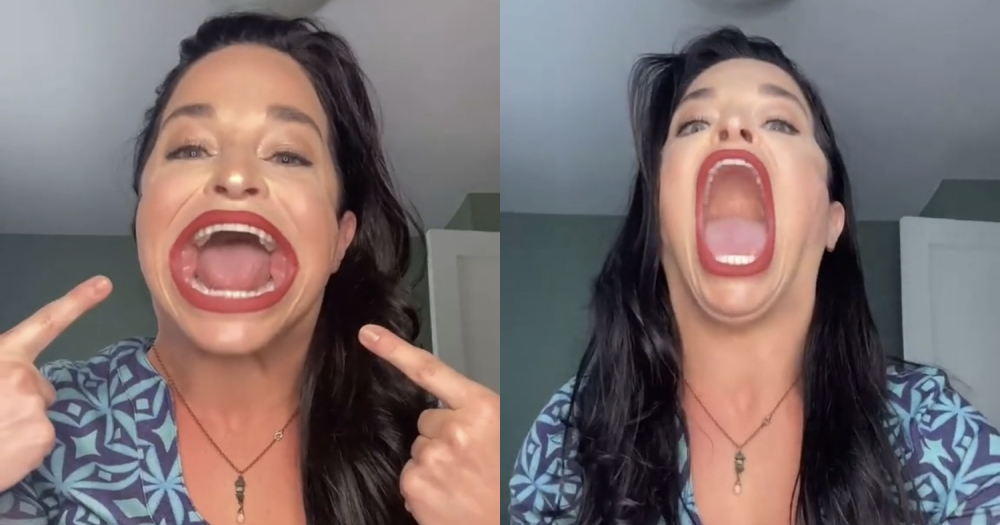 The Connecticut, United States, resident told Guinness that it was followers on TikTok who had convinced her that her mouth might be of world record quality.
That led her to getting it officially verified.
The measuring process was conducted by a local dentist with digital callipers and under the watchful eye of an official Guinness adjudicator.
Turning her insecurity into her biggest asset
Ramsdell recalled that she was often bullied because of her sizeable gape growing up.
"Being 31 and being able to get a record for something that really I was so insecure about, something that I wanted to keep so small, it's great because now it's like one of the biggest, best things about me," she said.
"My mouth has set me apart from the other millions of comedians, singers, and all these other creators."
However, Ramsdell isn't stopping at TikTok stardom.
According to Guinness, the 31-year-old hopes to one day have her own show and utilise her humour and singing as part of her routine.
Totally unrelated but follow and listen to our podcast here
Top image from Samantha Ramsdell's Tiktok Account
If you like what you read, follow us on Facebook, Instagram, Twitter and Telegram to get the latest updates.