Viewers here in Singapore and across the Causeway know her by many names: the vivacious Aunty Siow, bimbotic Michelle, brooding director Jennston, and — in her earlier days on the internet — The Best Sales Girl in Malaysia, peddling anything from a vacuum cleaner to a car.
But Malaysian influencer Jenn Chia, who is known for her slapstick antics, admits that she isn't a natural comedian.
"I don't think I'm naturally funny. I think my content is curated to be funny, perhaps."
Well, if so, then the amount of effort that goes into curating such a wide range of comedic personalities and content really paid off because today, Chia boasts a 785,000-strong following on Facebook and over 374,000 Instagram followers.
She also counts BMW, Clinique, McDonald's, Nestlé, Samsung, Grab, and Jo Malone among her clients.
Aunty Siow, Michelle inspired by people she meets
One of Chia's many talents is her ability to observe and pick out relatable traits in people and create characters based on them, which then make you go: "Hey! I know someone like that!"
Chia's "Aunty Siow" character, for example, is a mash-up of her favourite aunt ("She's always the life of the party, she's always friendly, and she's also sassy!") and a middle-age "aunty" influencer whom Chia follows.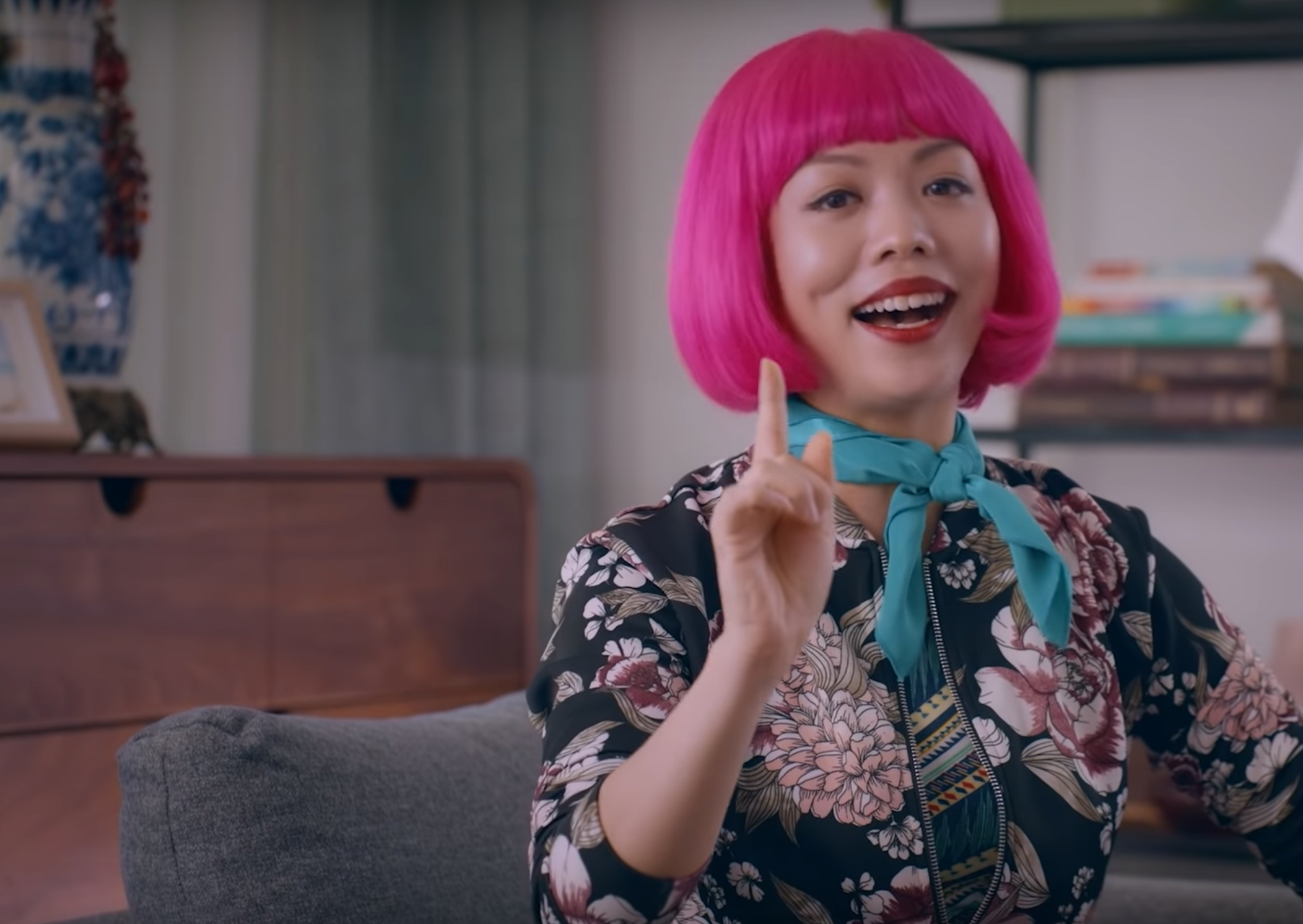 As for "Michelle", well, everyone knows a bimbo who, in Chia's words, "tries to speak English but tak jadi (really cannot) but still want to have accent".
It's funny, because these absurdities are often found in real life.
Chia had plans to be a psychologist but realised that she wanted to pursue a different journey while producing songs on the internet as a side hustle during her university days.
"So, some of my friends who listened to the songs said, 'Yeah I feel it', 'It's my anthem'. That feeling, that kind of connection, really means a lot to me," says Chia.
"And from music to right now, you know, making silly videos and content, just to see the comments — especially some people who say that 'Oh I had a sh*t day and then today watching your videos made it better,' — it brings meaning to my work."
Finding inspiration, even when stuck at home
Chia is most active on Instagram, posting everything from workout videos to silly skits (her latest character Jezebel has such plump lips, they're a whole character by themselves).
But the most memorable things from Chia are her branded content which uses her own brand of comedy to market products in an unconventional way.
Take the skit which her team produced to promote the BMW 2 Gran Coupe last December.
It subverts the conventional sleek production one expects in a luxury car advertisement, and throws in a good dose of hilarious banter between the free-wheeling Aunty Siow and the uptight director Jennston to amp up the laugh factor.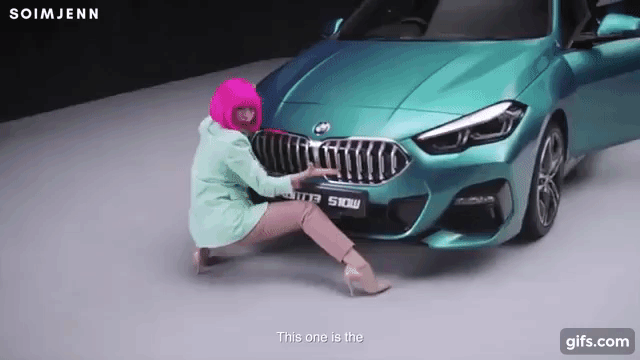 Or the fabulously golden (figuratively and literally — Chia and her partner appear in full golden body paint) skit she did to promote McDonald's Golden Prosperity Burger earlier this year:
It might seem like Chia is a fount of endless creativity, but the content producer says that inspiration can hit anywhere from within 30 minutes to three whole weeks — and that's before she and her team start working on the project proper.
Producing branded content as an influencer goes beyond uploading a selfie and pairing it with a nifty #QOTD. Chia spends a lot of time on research and learning from other content creators and brands.
It's time-consuming and laborious, but she enjoys the challenge tremendously.
"I always get very excited about: How can I solve this problem? How can I make this video or this product different and — if nobody has thought about it — to execute it that way?"
Chia also learned recently that she is most creative when she is constrained, with a prime example being Malaysia's Movement Control Order (MCO).
Stuck at home, Chia launched a series of daily Instagram Live videos titled "Live's Too Short" (geddit?) for 50 days covering a diverse range of topics, from learning Sabahan, to home decor hacks, to chatting with Xiaxue about social media influencers.
The setup was simple — just Chia herself in front of the phone camera, and sometimes bringing on a guest — which was perfect, since she didn't have her production team with her.
She also managed to put together a video to promote Kit Kat Gold ice cream, filming everything at home with her partner's help, and incorporating crowdsourced clips from her fans.
Facing obstacles in the course of work is like being a painter who has only a few colours to work with, she says.
"If you have all the colours in the world, I imagine that if there's no clarity or direction, but if you're just given these few colours, then you start to mix the colours and try to figure out, find that colour that you want."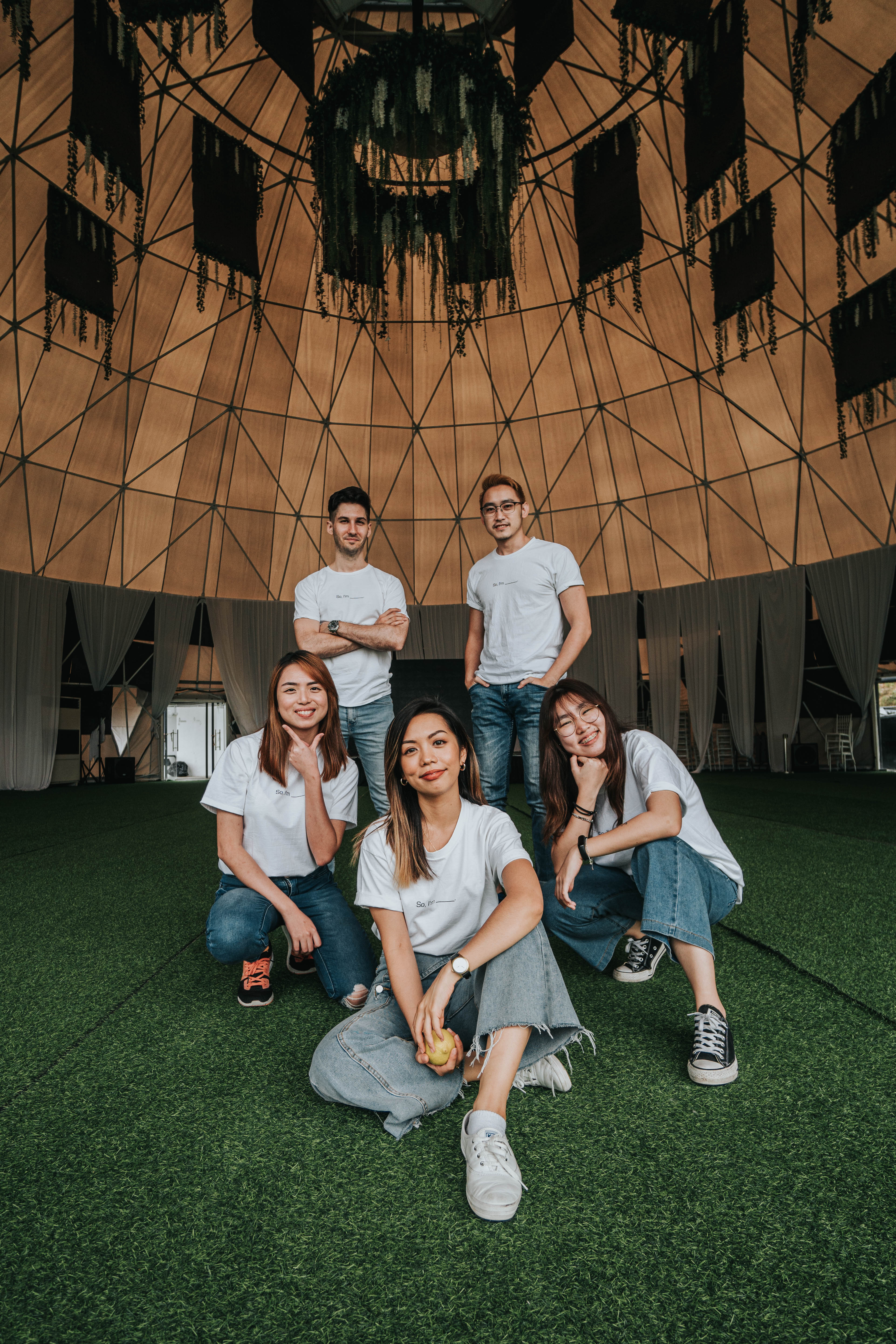 Saying no to brands: "You can't buy my opinion"
Influencers in general receive flak for what viewers perceive to be a lack of authenticity. For Chia though, being real is the basis of her work.
"I care a lot about being authentic, because if you're not credible anymore, you're not standing for anything."
An extension of this is, of course, being honest about the products that she features. She does not advertise products that she doesn't believe in, or that don't fit her audience. After all, viewers are smart and increasingly sophisticated ("They're able to sniff the bullshit from a mile away!").
Once, Chia was approached by a client to review a camera. The agency who represented the client was very particular about positioning it as the best vlogging camera on the market.
There was only one problem: The camera's autofocus was very slow, which didn't make it terribly ideal for vlogging.
Chia said that she would need to mention the slow autofocus as part of a comprehensive review, but the agency said no.
She suggested using the camera to film her own vlog so that her viewers could see the autofocus in action for themselves; the agency said no again. It had to be a review, with no mention of the autofocus.
"I can't do this because I've been a poor-ass college student before, so if there's a poor-ass college student watching my video and say, 'Oh, that's a great vlogging camera' and saves all the money to buy the camera, I can't live (with that)."
The eventual loss of the job stings to this day, because it was the biggest deal she had ever been offered, at the time. But that experience had made Chia aware that she draws the line at selling out for money.
Influencer marketing: "You're not paying for a billboard"
Finding brands which are aligned with her values and allow her to use her brand of humour to advertise their products is one of the biggest challenges Chia faces as a content creator.
Thankfully there are clients, like BMW and Clinique, who backed her vision and provided her with the budget to execute it.
It's quite possibly a gamble for these brands — luxury cars and beauty products aren't typically associated with slapstick comedy — but the response seems to pay off.
According to Chia, sales of Clinique's Moisture Surge went up during the campaign period. Her BMW 2 Gran Coupe ad has over 422,000 views on Instagram and over 2.5 million views on Facebook, with comments like:
"One of the very few ads that I watch all the way till the end."

"This is not quite a BMW like we used to know, and I'm sold!"
It's clear that Chia's work has impact.
"You're not getting a billboard. You're getting a real person with real thoughts, values, creativity and also, emotions," says Chia, when asked about the value that influencers like herself bring to the table.
Of course, there are influencers who function like billboards — i.e. they put up anything and everything that comes their way. But to Chia, proper influencer marketing is based on integrity, like trusting a friend to provide a well-considered recommendation; it's like the social media version of word-of-mouth, she adds.
"Nothing is stronger than that. So I believe in influencer marketing if it's done right and it's with some credible people who have some kind of integrity."
Being open about depression, overworking
Like many other influencers, Chia posts snippets of her life on social media, even sharing highly personal stuff like her tendency to overwork (she once fainted on her living room floor because she didn't get enough rest).
She also delved into her struggle with depression in 2019, for a campaign with Puma.
Mining one's personal struggles for content might not sit well with some, but for Chia, it's all in the name of keeping it real for her followers and normalising the struggles that people, including her and her followers go through from time to time.
"When I open up (online), the intention is different. It's not to like rant, but the intention is to share that this is real, it's happening to me, and I hope that yourself and me, we feel less alone going through this together...I don't share it just to get attention, I don't share it just to get a release."
So what's next?
Chia's star is rising. Last year, she launched her own creative agency Seed. Creatives, and was recently featured by Tatler Malaysia as one of the top content creators in the country.
In 2019, Chia organised a mini carnival/meet-and-greet session for her fans in Genting and actually planned to organise something similar in Singapore, which she calls her second home. Unfortunately, that had to be shelved due to the Covid-19 pandemic.
Speaking about Singapore, Chia counts local comedian Michelle Chong as someone whom she admires.
"I think she is so incredible in the way she emulates certain people and her mannerisms, her accents, she is where I want to be."
Chia is also open to collaborating with Benjamin Kheng and Hirzi, the duo behind the BenZi Project. She lets on that their latest episode, "A K-Drama Kiss", inspired her slow-motion shots in her video for Somersby.
Well, that's one collaboration we're definitely looking forward to.
Top images credit: Jenn Chia, SOIMJENN/YouTube.
If you like what you read, follow us on Facebook, Instagram, Twitter and Telegram to get the latest updates.