Follow us on Telegram for the latest updates: https://t.me/mothershipsg
Singapore's national sports agency SportSG, along with material science agency Dow, will be collecting used sports shoes to give them a new lease of life.
The rubber soles of these shoes will be recycled into infrastructure materials used for sports facilities such as jogging tracks, playgrounds and fitness corners.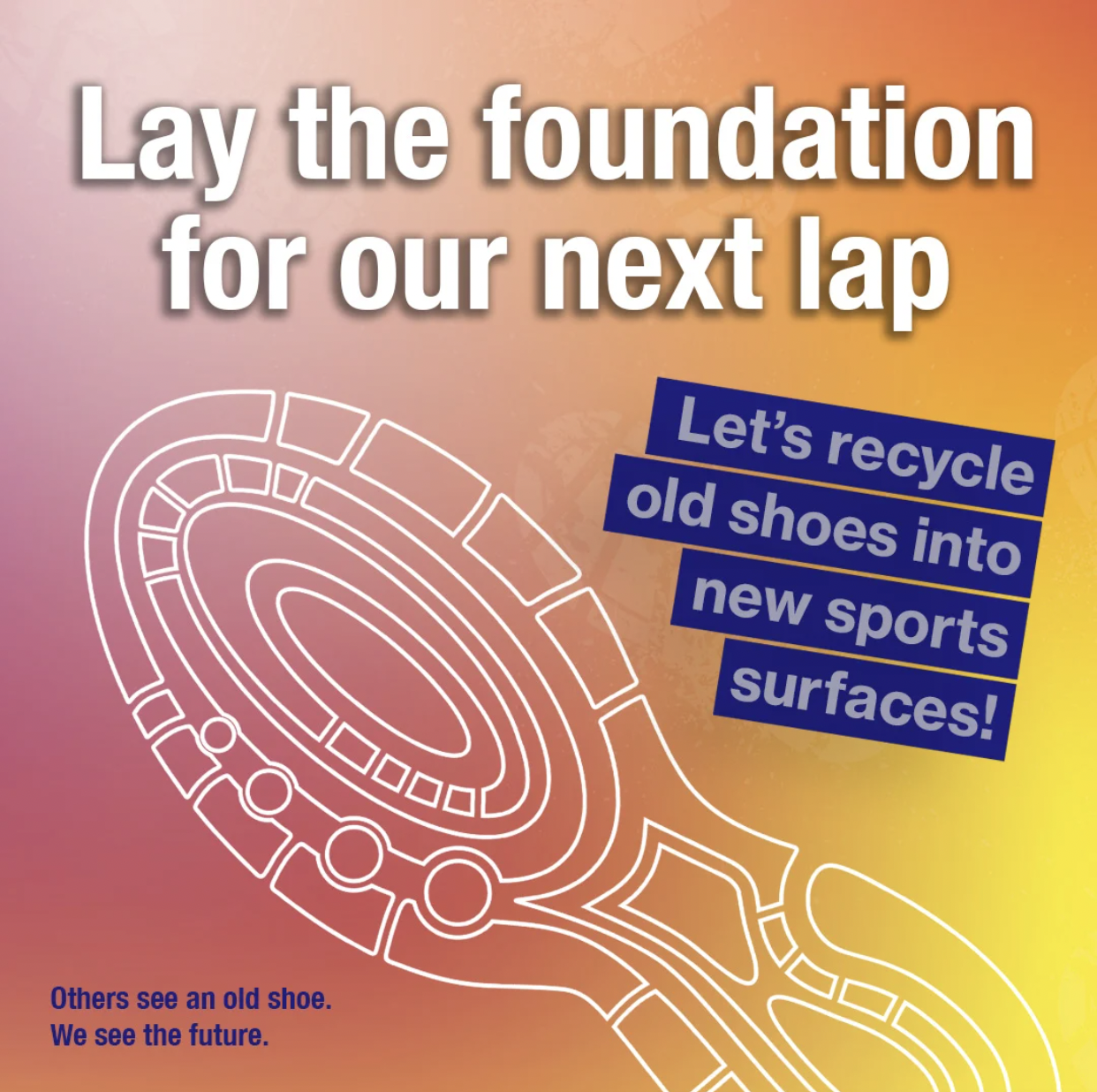 Other partners involved in the collaboration are B.T. Sports, Alba WH, Decathlon, and Standard Chartered Bank, the press release wrote.
Collection starts from July 5
A permanent shoe waste collection ecosystem will be established from July 5, with 100 collection points islandwide.
You can bring your unwanted shoes to these collection points which include five Decathlon outlets, 20 ActiveSG Sport Centres and nine polyclinics.
Rubberised shoes that include sports shoes, school shoes, and football boots without metal studs will be accepted. Rubber sandals and slippers may be accepted too, according to SportSG.
Do note that the shoes should be dry and generally clean when you drop them off at the collection point. However, you do not have to wash your shoes prior to the drop-off.
The organisers hope to collect and recycle 170,000 pairs of sports and school shoes per year.
How it works
The soles and mid soles of used sport shoes collected will be grounded into rubber granules which will be bound together by a water-based and solvent-free binder technology.
The end product will be used as infrastructure materials for sports facilities, such as jogging tracks, playgrounds and fitness corners. This material will also be used to partially replace recycled tires which are hazardous.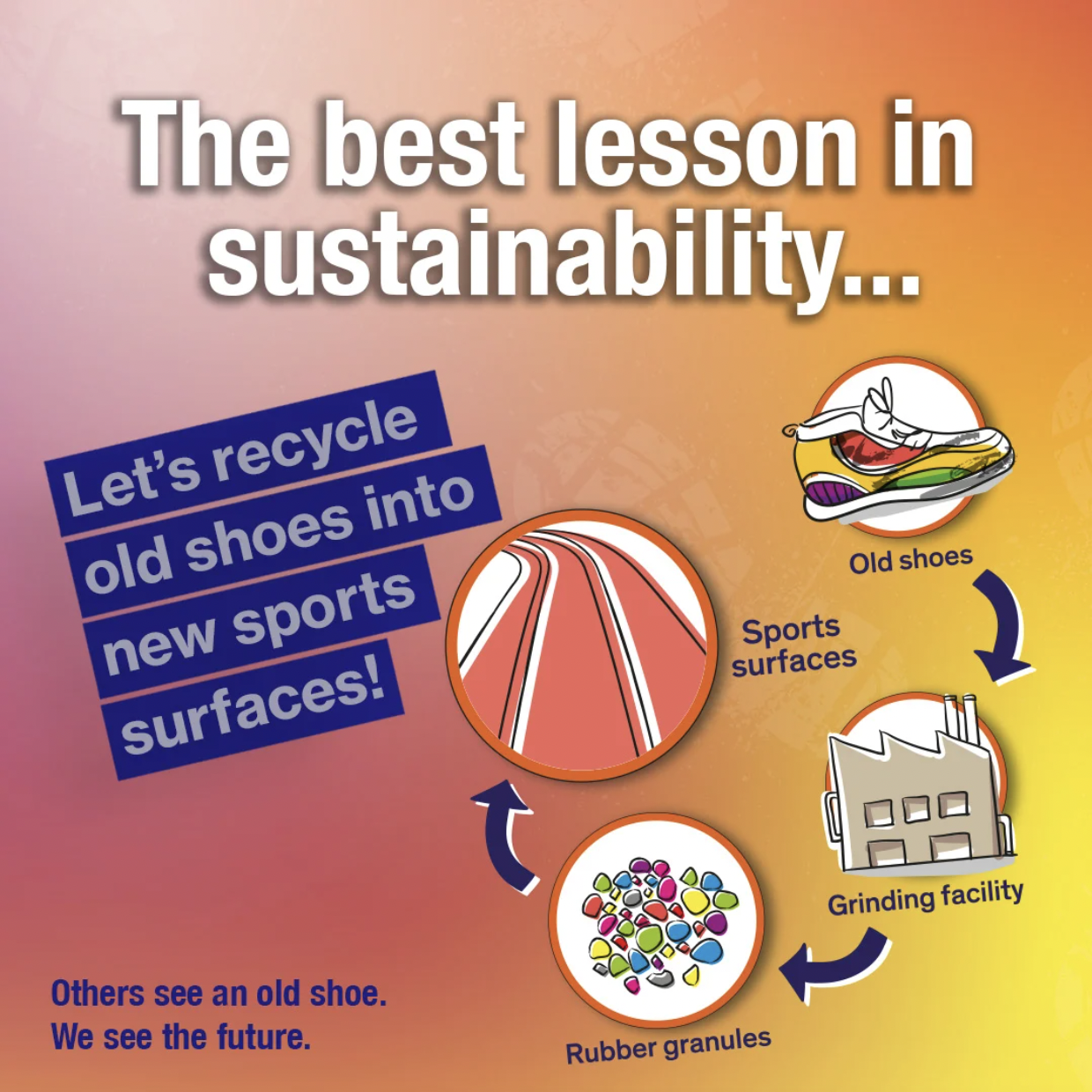 It is estimated that 22 million pairs of shoes are sold in Singapore each year.
This project can help to reduce the amount of waste that goes into Pulau Semakau, which is expected to be filled up by 2035 if nothing is done to reduce the amount of disposed waste.
Minister for Sustainability and the Environment, Grace Fu said that this project is exemplary of Singapore adopting a circular economy approach in managing waste.
"We see waste not as something to be thrown away, but as a precious resource to be harvested," Fu added.
Continuation of 2020 success
The permanent shoe waste collection ecosystem builds on the 2020 project "Others see an old shoe. We see the future.".
Chief executive officer of SportSG, Lim Teck Yin, said that the public response to the project was encouraging and "demonstrates that Singaporeans are willing to join up if they can appreciate the meaningfulness of their participation".
More than 75,000 pairs of used shoes were collected last year.
This equated to approximately 3.3km of jogging track built.
More information and the list of collections points can be found here.
Related stories:
Top image from Sport Singapore/FB and SportSG website

If you like what you read, follow us on Facebook, Instagram, Twitter and Telegram to get the latest updates.