Police are investigating a case of voyeurism that allegedly occurred in Sengkang on May 7, 2021
Confronted the man
A video of a confrontation between a member of the public and the alleged perpetrator was put up on Facebook.
The member of the public said he witnessed a man filming under a woman's skirt at Compass One while on the escalator.
He claimed that the man had looked around to to check that he was not watched.
However, the member of the public claimed to have caught a glimpse of the footage on the man's phone and confronted the alleged perpetrator, who denied his actions.
He then filmed a video of the confrontation with the alleged perpetrator walking away.
In it, the man, dressed in a white shirt and black pants, raised his hand to ward off the phone camera used to record him.
The alleged perpetrator quickly did an about turn to walk away when confronted.
The member of public can be heard shouting, "Why you film the girl?".
The man responded: "You siao (crazy) ah."
Although passers-by can be seen turning towards the commotion, the member of public said nobody stepped forward to help him restrain the man.
The man eventually ran off when he called the police to report the incident.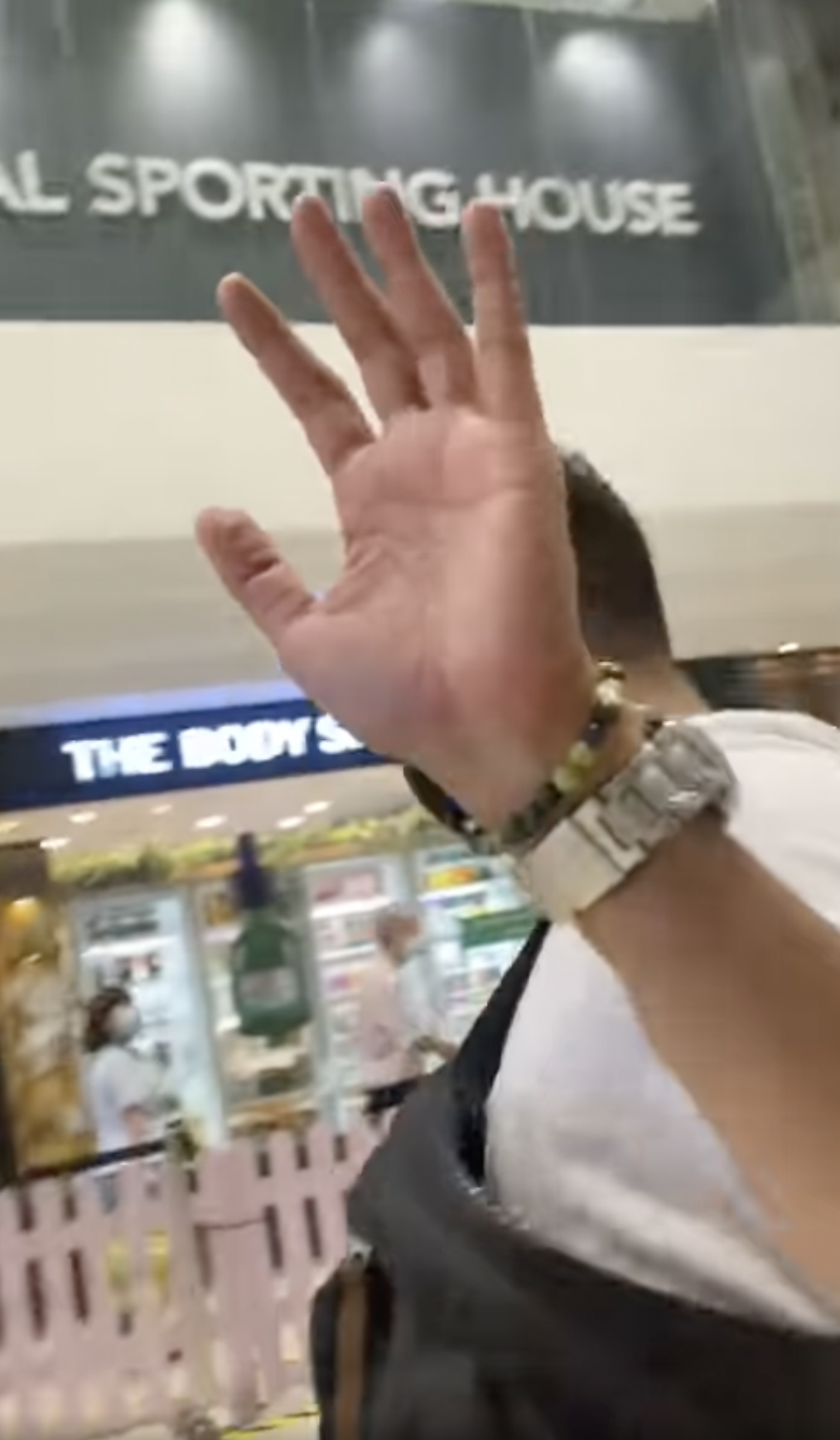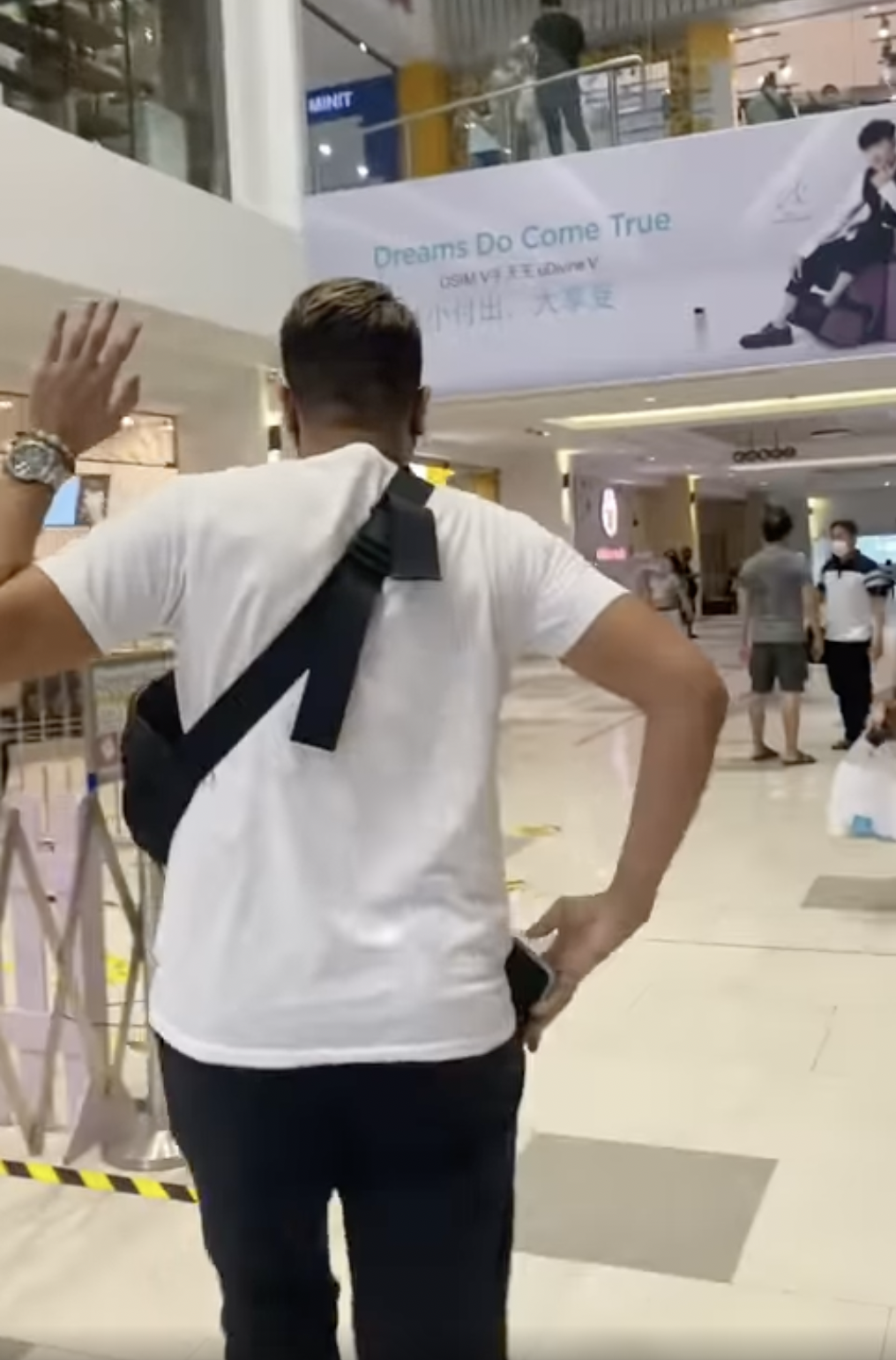 The member of public claimed that the woman, partially seen in the video, was the victim.
He said that she "wasn't aware what was going on and look shocked when I told her she was being filmed".
In his post, he sought Facebook users' help in identifying the alleged perpetrator and woman in question.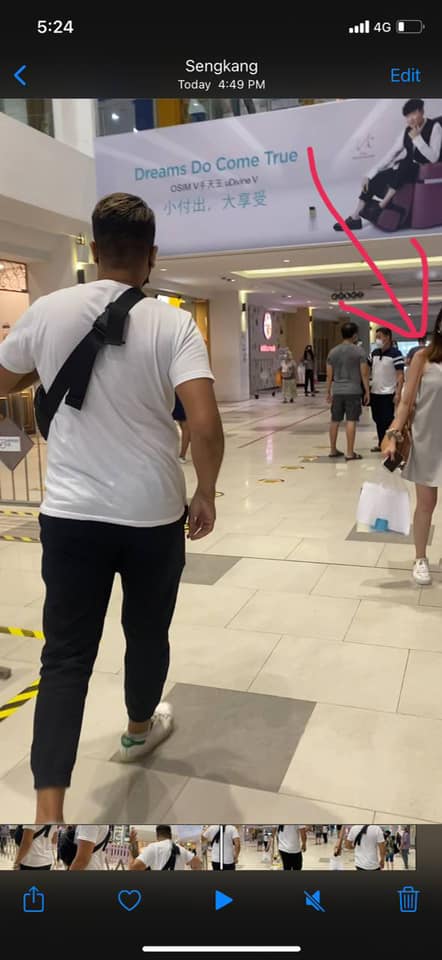 In response to Mothership's queries, the police said they were alerted to a case of voyeurism at 1 Sengkang Square at around 4:49pm on June 6.
Police investigations are ongoing.
Top photo from Facebook
If you like what you read, follow us on Facebook, Instagram, Twitter and Telegram to get the latest updates.