Organisers of the Tour de Frace said they are set on suing a woman who caused a massive crash during Stage 1 of the Tour de France on June 26, Saturday, France24 reported.
Video footage of the crash showed the woman standing on the side of the road while holding up a cardboard sign, looking at cameras with her back turned away from the oncoming cyclists.
A cyclist at the head of the pack then rode into the sign and was knocked off his balance, with his fall causing a chain collision among the riders.
The woman's sign read, "Come on grandad-granny" in a mix of French and German, according to Reuters.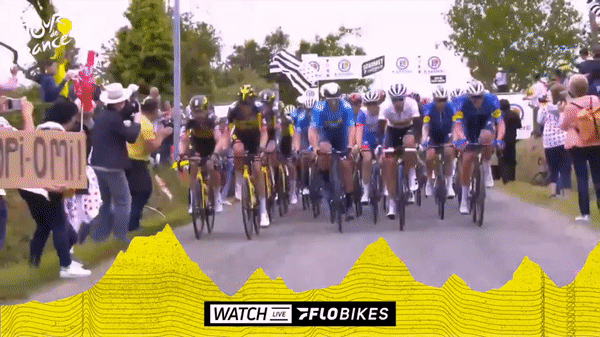 The race was subsequently held up for several minutes as cyclists picked themselves back up.
CNN reported that it took almost 25km for the peloton to regroup fully.
Several injuries have since been reported among both cyclists and other spectators.
Police on the hunt for woman
In the meantime, French police are currently searching for the woman in question, British media The Independent reported.
Authorities added that they intend to charge the spectator with "unintentional short-term injury through a manifestly deliberate breach of a duty of safety or care".
The deputy director of Tour de France, Pierre-Yves Thouault added that the spectator was being sued to send a message.
AFP quoted him as saying: "We are doing this so that the tiny minority of people who do this don't spoil the show for everyone."
Meanwhile, an official statement by Tour de France called for rider safety to be respected and for spectators to avoid risking "everything for a photo or to get on television".
⚠ We're glad to have the public on the side of the road on the #TDF2021.

But for the Tour to be a success, respect the safety of the riders!

Don't risk everything for a photo or to get on television! pic.twitter.com/v8mat4UOtH

— Tour de France™ (@LeTour) June 27, 2021
Left photo via Gendarmerie du Finistère Facebook, right photo via 세상에 이런 TV YouTube
If you like what you read, follow us on Facebook, Instagram, Twitter and Telegram to get the latest updates.