Follow us on Telegram for the latest updates: https://t.me/mothershipsg
The Sinovac vaccine has seen a growing demand in Singapore, as vaccination efforts continue.
In a press release on June 16, the Ministry of Health (MOH) announced that 24 private healthcare providers had been selected to administer the Sinovac vaccine, under the Special Access Route (SAR).
Fees for a single dose ranged from S$10 to S$25. Interested individuals would be able to contact the clinics directly from June 18, for more details on how they may receive the vaccine.
In response to Mothership's queries to all 24 private clinics on the morning of June 18, several phone lines were busy and could not be contacted on the phone; only three clinics responded and said that they had been inundated with calls since the day before.
Some of the approved clinics also told Mothership that they have since stopped taking new reservations, in order to clear the current backlog first.
More than 1,000 queries for certain clinics
When Mothership went down to the Wee Healthfirst Medical Clinic in Clementi at about 10am today (June 18), staff members said that they have been "very busy", with about 1,000 to 2,000 enquiries received yesterday alone.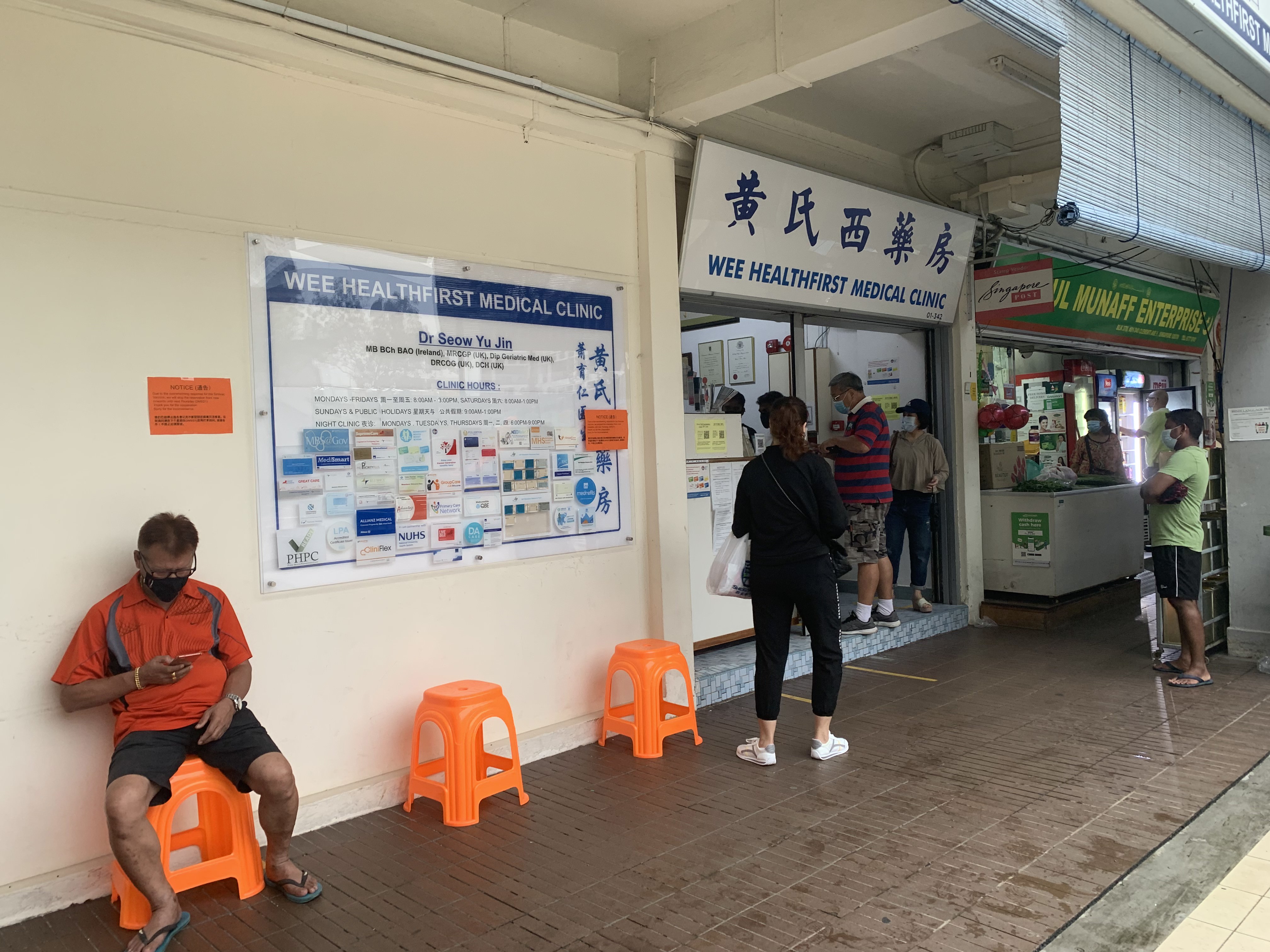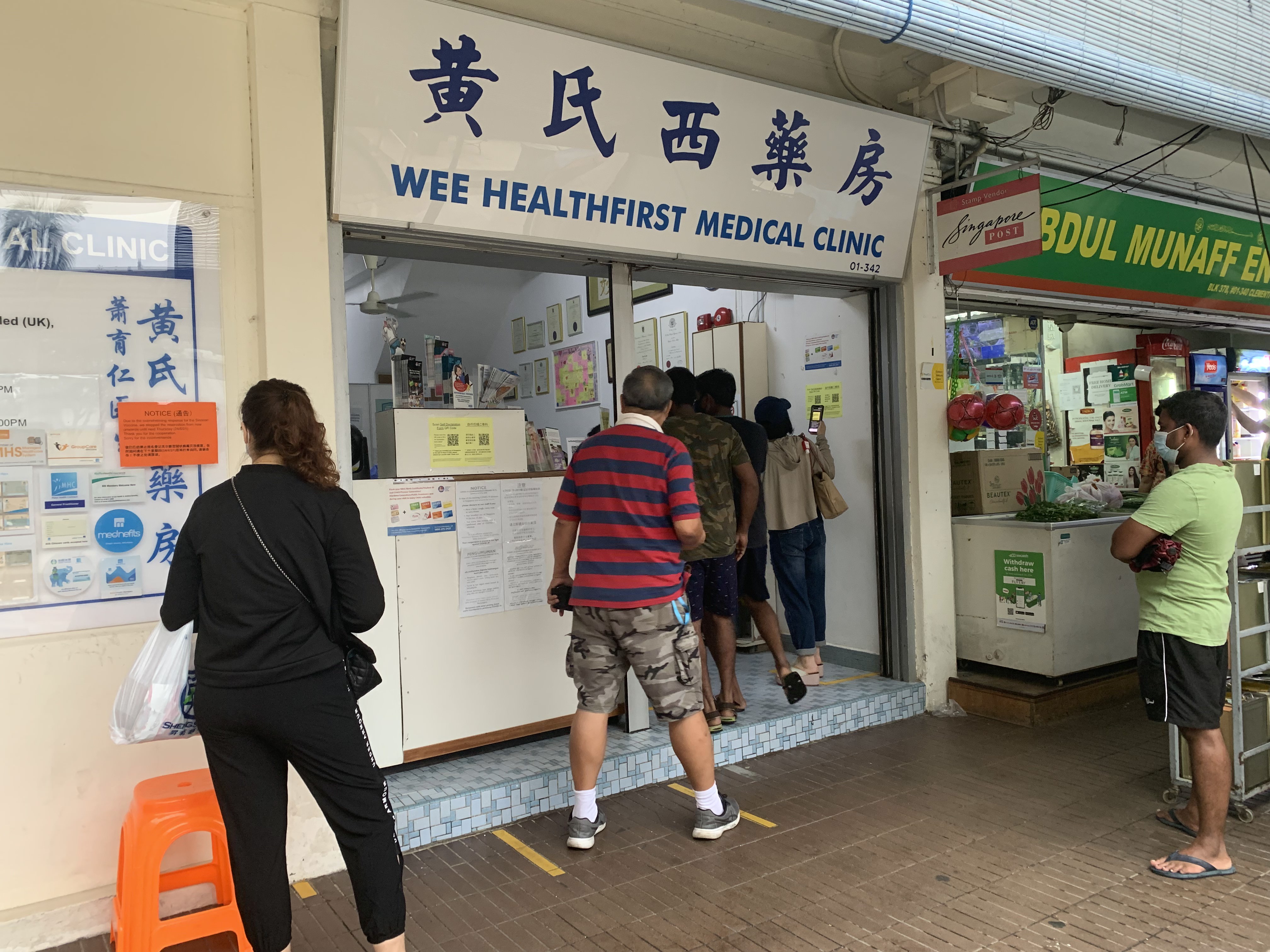 A sign had been put up to inform customers that the clinic has stopped taking reservations due to "overwhelming response".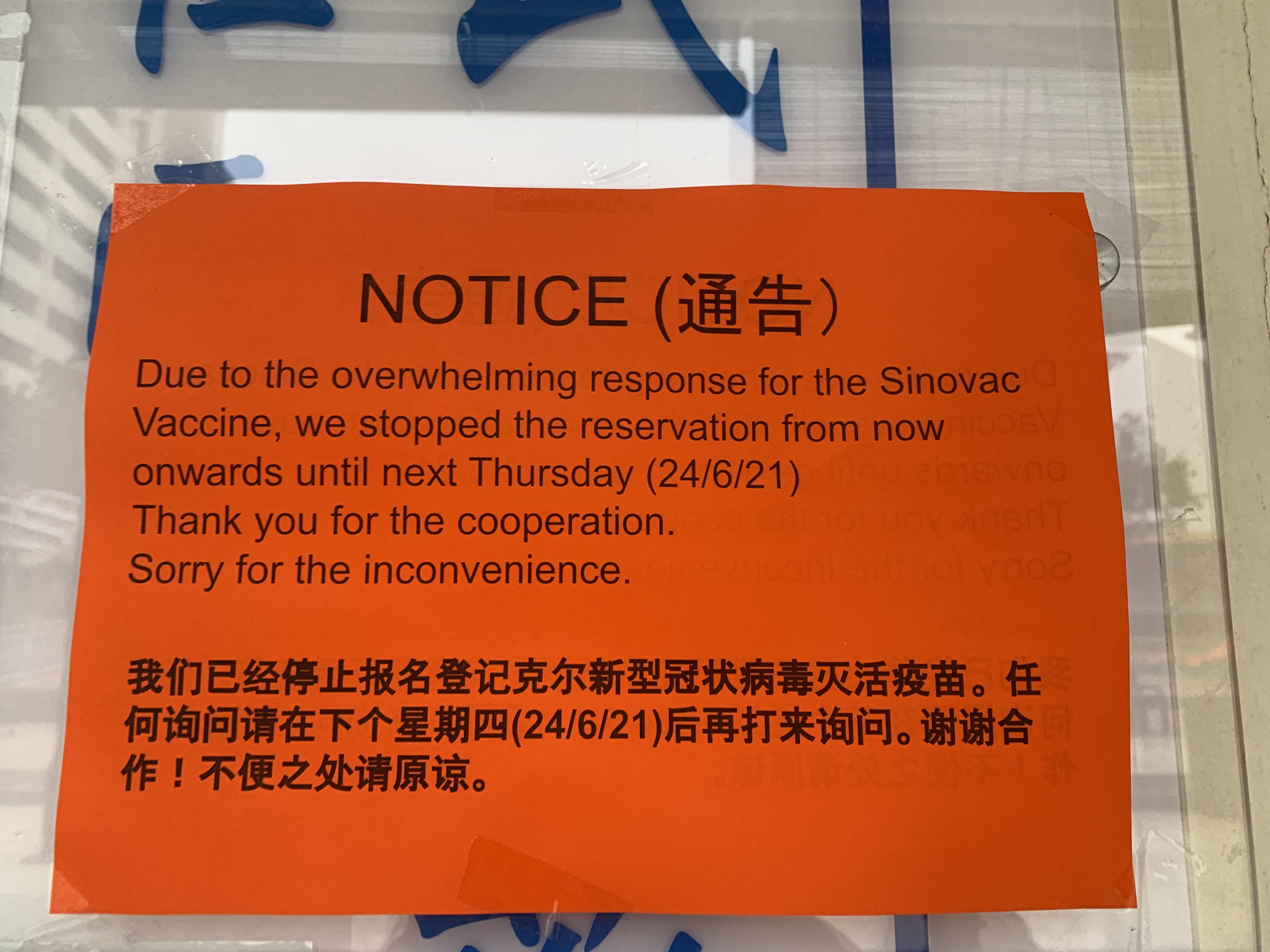 Customers who arrived were turned away and told to come back next week on June 24 to make their appointment.
According to staff, the first batch of vaccines had not yet arrived, and no appointment has yet been scheduled for the day.
Tan, 35, who is a Malaysian Permanent Resident, shared that she had come down specially today to register for the vaccine, as she had not yet received her shot via the national vaccination programme.
She had tried calling the clinic yesterday, but had been unable to get through. She added that she intended to come back next week to get the vaccine in order to "protect" herself, as she works in the service industry.
Some clinics have first jab today; request for more vaccines
Two other clinics who responded to Mothership's queries, Chua Medical Clinic & Surgery at Bukit Batok and Rophi Clinic at Mount Elizabeth Novena Specialist Centre, also shared that they received more than 1,000 enquiries each yesterday, and had to resort to putting some customers on the waitlist.
Both clinics confirmed that their first batch of Sinovac vaccines has arrived, with appointments scheduled to begin today.
Chua Medical Clinic & Surgery shared that they had arranged for 100 doses initially, as they had not expected the massive uptake.
They had since made a request for a second batch of 400 doses to be delivered, which is pending MOH's response on how many vaccine doses each clinic can receive under the SAR.
The clinic added that it planned to schedule "a maximum of 50 to 70 slots a day", and that staff were already working outside of the clinic's usual operating hours in order to meet the high demand.
Rophi Clinic, who had arranged for 1,000 doses in their first batch, also said that they have requested for a second batch from MOH, and were waiting for a response from the ministry.
Reservations at Rophi Clinic are currently on hold due to a lengthy waiting list – new reservations will resume in two weeks.
Icon Cancer Centre at Farrer Park told Mothership that interested customers could register via their online google form; according to their Facebook post, they are no longer accepting walk-in appointments.
Top image by Lean Jinghui
If you like what you read, follow us on Facebook, Instagram, Twitter and Telegram to get the latest updates.