You might have seen this animated character somewhere on the net over the weekend.
HAVE YALL SEEN SAMSUNGS NEW VIRTUAL ASSISTANT NAMED SAM ⁉️⁉️ pic.twitter.com/ioO9ItxJ9h

— Lou (。•̀ᴗ-)✧ (@louxtenyaiida) May 31, 2021
The Samsung shirt worn by the character gave the idea that she might be Samsung's new virtual assistant.
The excitement was palpable.
time to go buy a samsung phone #SamsungSam pic.twitter.com/peiCcwGHSi

— poprostuzuzanna (@poprostuzuzanna) June 2, 2021
Maybe too palpable.
Samsung made a virtual assistant avatar and within 5 picoseconds I've seen porn of her.

Some people are down bad galactically lmao.

— Mutahar (@OrdinaryGamers) June 1, 2021
Turns out, Samantha Samsung is not coming to a Samsung phone near you anytime soon.
According to Polygon, a design firm named Lightfarm created the images with a marketing company owned by Samsung.
However, it was not used in any campaign, and was instead reportedly stored on Lightfarm's site.
A quick check on the Wayback Machine shows this particular model on the Lighfarm virtual assistant URL.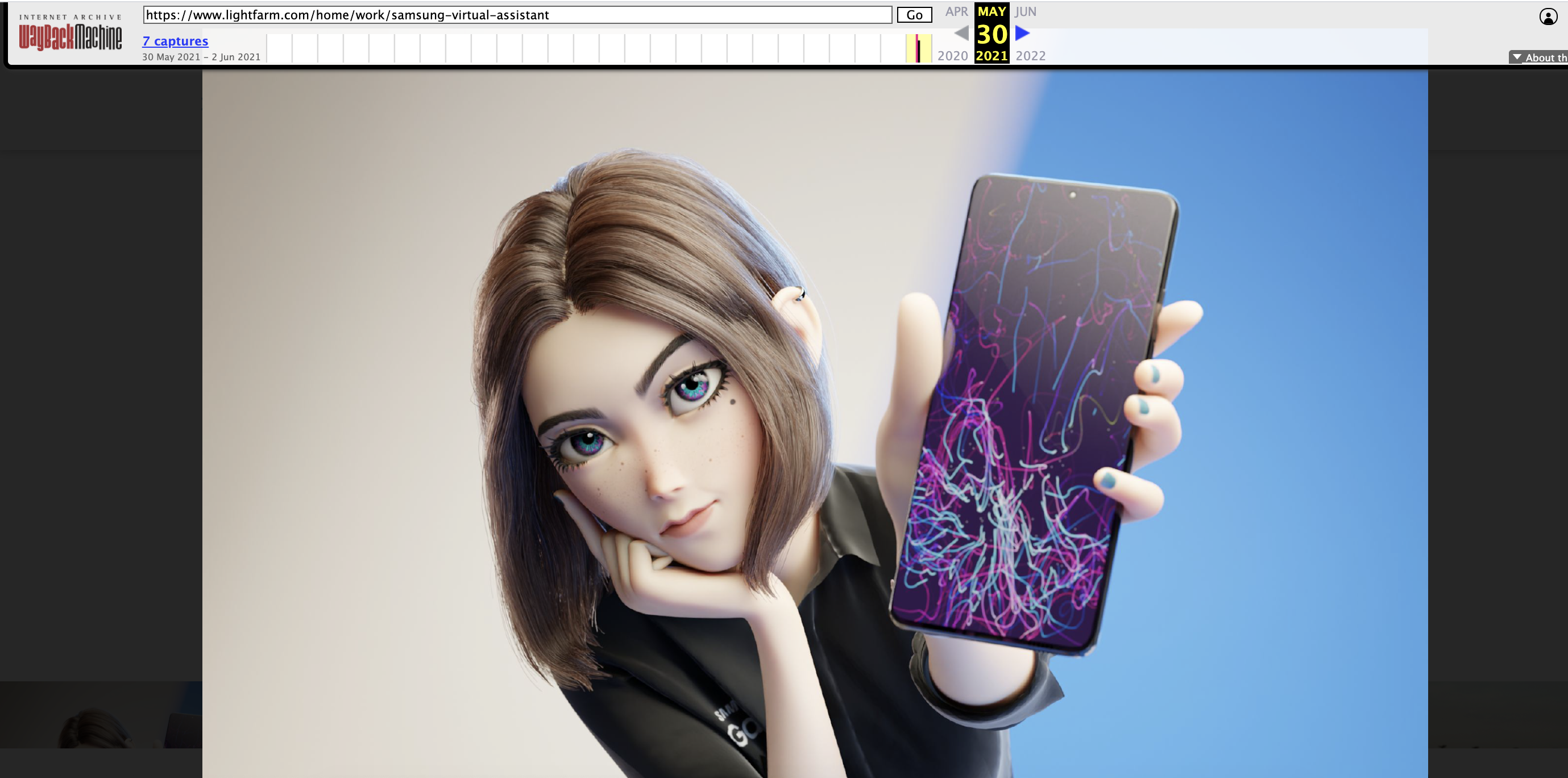 Samsung of course already has a virtual assistant, called Bixby.
Image from Twitter/poprostuzuzanna
If you like what you read, follow us on Facebook, Instagram, Twitter and Telegram to get the latest updates.