Follow us on Telegram for the latest updates: https://t.me/mothershipsg
[UPDATED on Thursday, June 10 at 3:25pm: The police have confirmed that a report has been filed, and investigations are ongoing.]
A man in Singapore, who was performing his bi-weekly prayer routine outside of his doorway, was rudely interrupted by a neighbour loudly clanging a gong and moving animatedly in what appeared to be the common corridor area.
Livanesh Ramu said in a Facebook post that his family had been living in that home for more than two decades, and had never had issues before.
Bi-weekly prayer routine
Livanesh posted a video of the incident on Facebook on Wednesday (Jun. 9) night.
In the video, Livanesh can be seen ringing a prayer bell and partaking in prayer rites right outside of his own doorway.
Suddenly, a woman appears from the doorway of the neighbouring unit, bends down, and appears to pick up a stick, which she uses to strike a gong.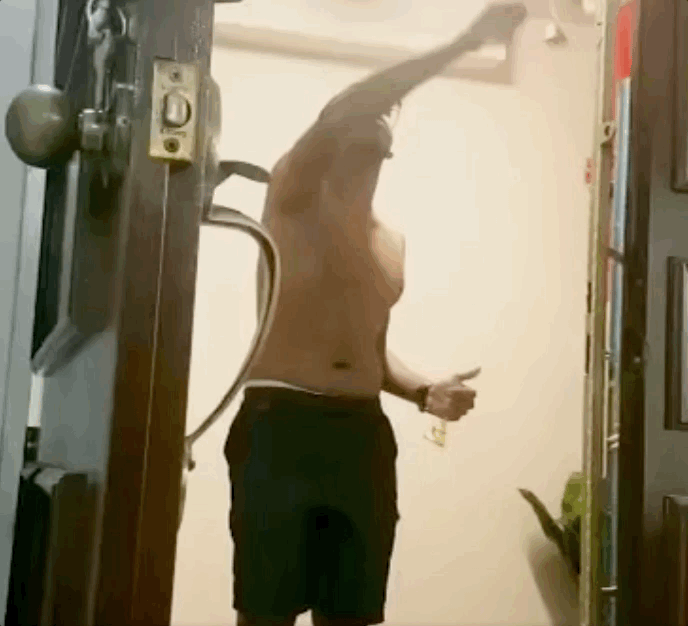 Livanesh continues in his prayer rites, appearing to glance over his shoulder briefly before continuing on with his routine.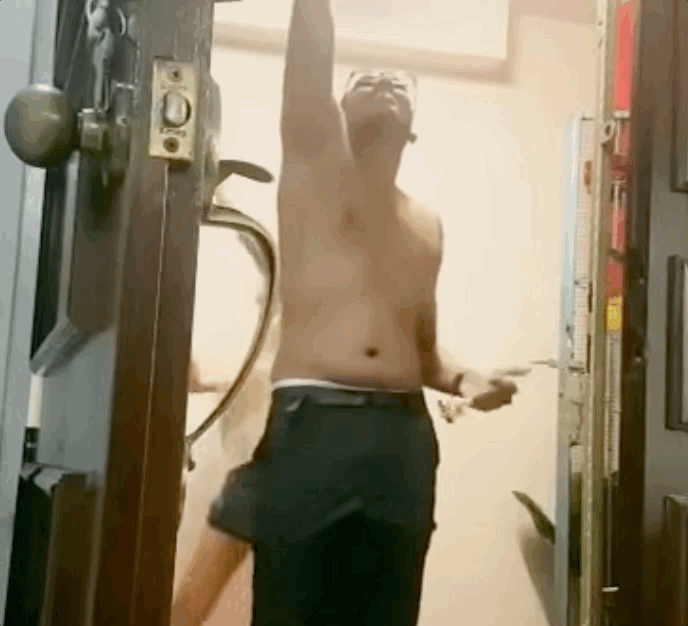 Behind him, the woman can be seen aggressively hitting the gong over and over again for around 16 seconds before giving Livanesh one last pointed glance and heading back into her unit.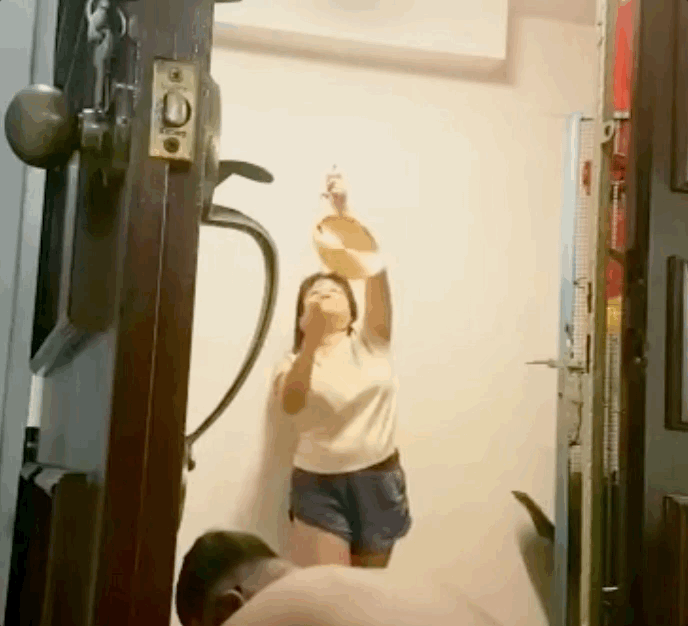 The interaction, as caught on video, lasted around 19 seconds.
Never had issues for 20 years
The ringing of bells is a common practice in Hindu prayers.
They are believed to drive away demonic forces and allow the divine to enter the worshipper.
In addition, they are meant to create a calm feeling to help the worshipper concentrate.
In his Facebook post, Livanesh wrote that there had not been an issue in the more than two decades that his family was living there:
"Like many other Hindus this has been a part of our family's 5-minute, twice a week prayer routine. Having lived in this home for more than 20-years we never had any issues. I guess with Covid we have a new norm..."
We have reached out to Livanesh about the incident and will update this article with more information if we receive a response.
Livanesh's post has been shared more than 800 times in the four hours since it was posted and garnered more than 360 comments.
Many commenters scorned the woman's actions and commended Livanesh for his patience and cool-headedness in the situation. Some also called for authorities to investigate the incident.
On Thursday (Jun. 10), Livanesh updated his Facebook post with a note of thanks to all of the support and concern that people have shared for him and his family.
He also stated that the police have reached out to them, and his family is coordinating with them at the moment.
Responding to Mothership's queries, the police confirmed that a report was lodged and that investigations are ongoing.
The full video can be viewed here:
Top photos via Facebook / Livanesh Ramu. 
If you like what you read, follow us on Facebook, Instagram, Twitter and Telegram to get the latest updates.