Follow us on Telegram for the latest updates: https://t.me/mothershipsg
This is the poster boy for Singapore's fight against shop theft.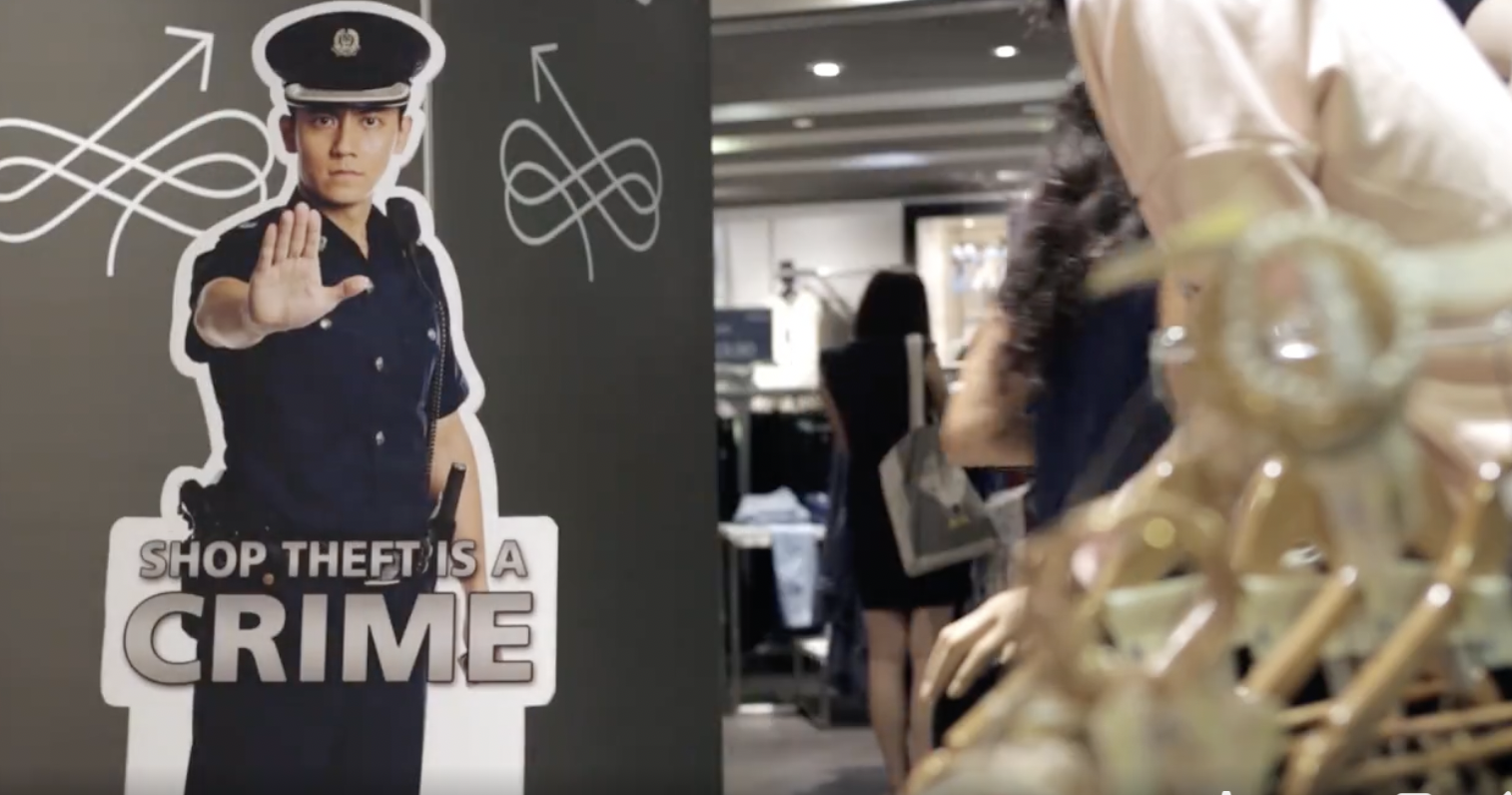 This cardboard standee with the words "Shop theft is a crime" has been part of islandwide efforts to deter crime.
According to TNP, residents have even picked up a standee to place it at the staircase landing of an Ang Mo Kio HDB flat to deter thieves from stealing shoes. It worked surprisingly well.
This specific policeman has become such a well-known icon that memes subsequently emerged too.
As his popularity skyrocketed (he had earned nicknames for himself such as "yandao (handsome) policeman"), the Singapore Police Force also uploaded a music video in 2017, featuring him.
Who is he?
Behind the publicity campaign exists an actual, living, breathing, policeman called Ryan Koh.
In a Yahoo interview, Koh shared that he joined the SPF after a stint in the private sector. He intended to apply for a police officer role after graduating but missed the recruitment window.
He later served as Assistant Superintendent of Police (ASP) as a plainclothes officer in the Criminal Investigation Department (CID).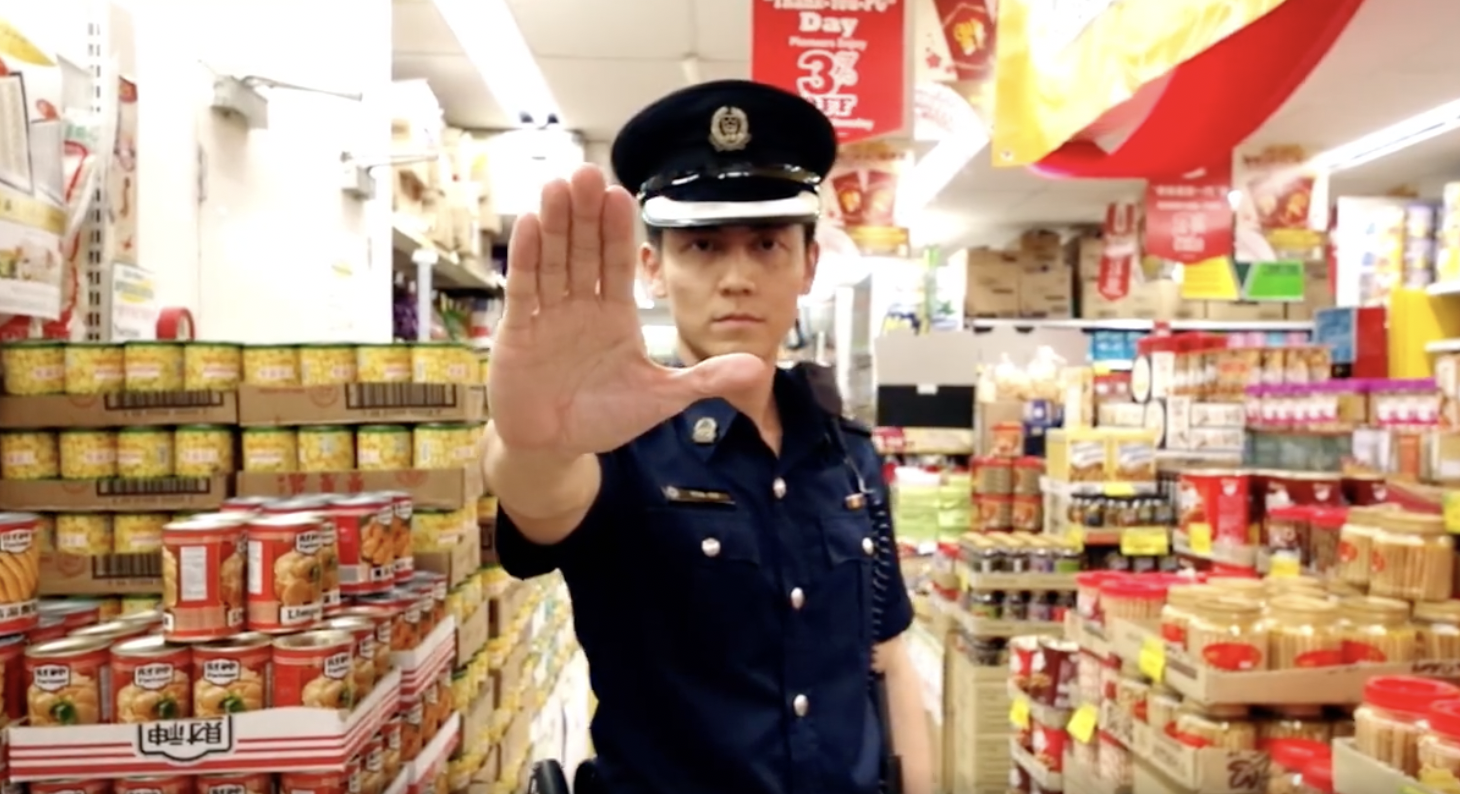 The public's fascination involves a mix of curiosity and admiration towards the ubiquitous figure, who also happens to be a symbol of authority.
There have been instances where everyday citizens have approached him for photos — in 2015, The Straits Times (ST) reported that an Instagram user had posted a photo she took with the real policeman at a CID appreciation event, and it was widely shared.
There was also widespread interest in Koh's wedding in Apr. 2016. According to ST, Koh had married his childhood sweetheart, and their wedding photos had gone viral on Facebook.
The standee was featured in the wedding photos, with the bride hugging the standee in some shots: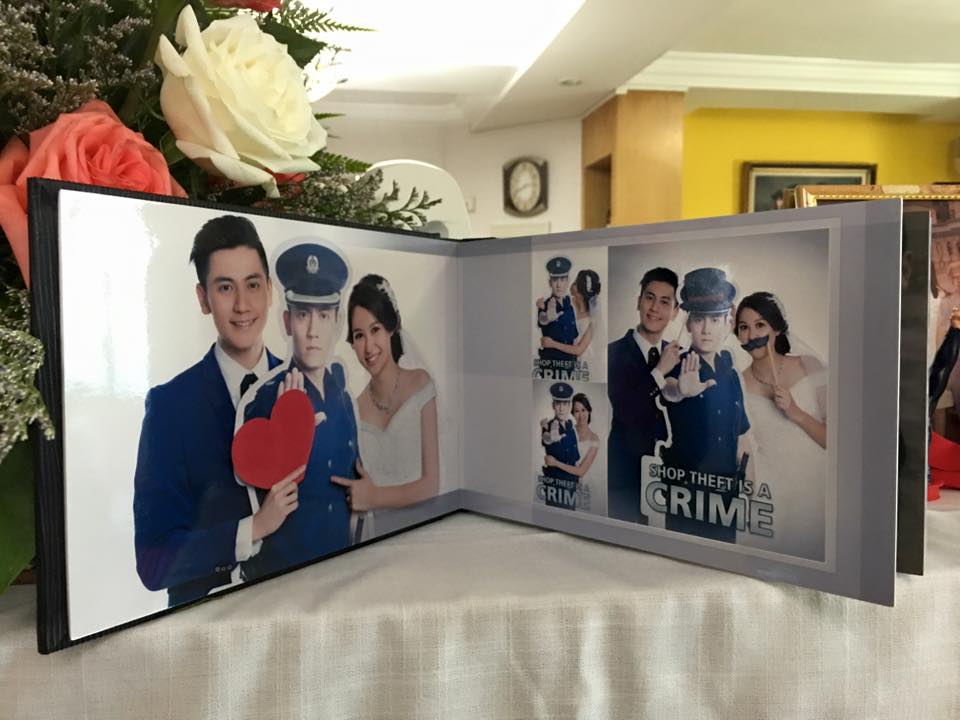 Strangely enough, despite the fact that many Singapore residents would recognise the standees, Koh told TNP previously that "many people do not recognise him in public".
He even said to Yahoo in an email interview that he has even stood next to the standee and made payment without the cashier noticing.
So where is he now?
Koh, who is 38 now, is still with the police force.
In fact, he's currently the Commanding Officer (CO) for Woodlands East NPC.
This was revealed when Sembawang GRC Member of Parliament Mariam Jaafar had welcomed Koh to Woodlands with a photo of him.
Koh was seen posing next to a standee of himself.
Top photo via Mariam Jaafar/FB, Singapore Police Force/FB
If you like what you read, follow us on Facebook, Instagram, Twitter and Telegram to get the latest updates.