A night run at Pasir Ris Park turned into a spook encounter for one Singaporean woman.
It was June 6, at around 9:40pm, when Nur Umairah spotted a figure sitting on a bench alone in the dark: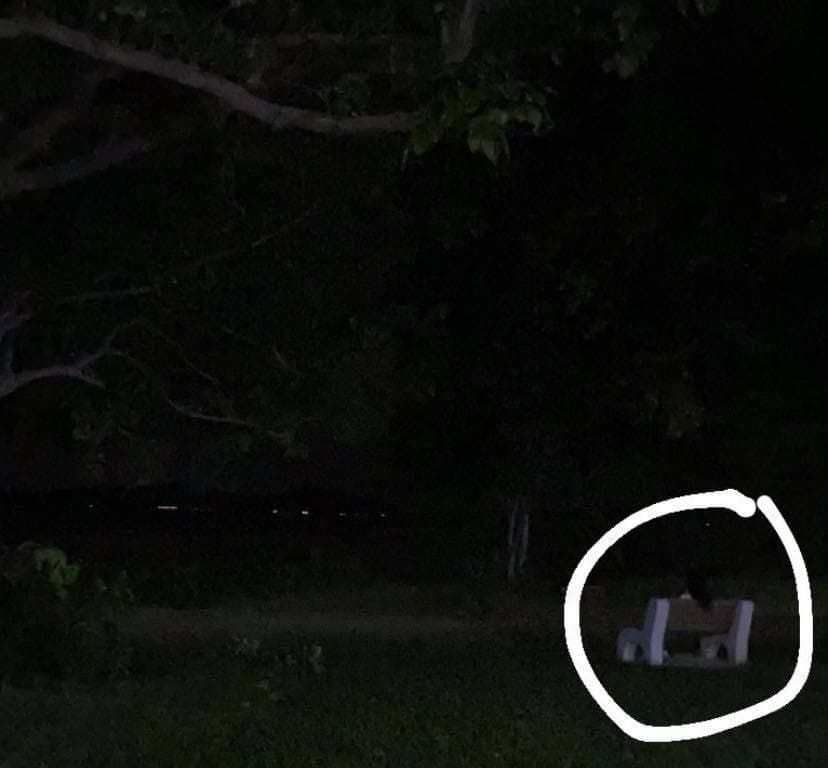 If you're struggling to make out what's in the picture, here's a version that has been brightened: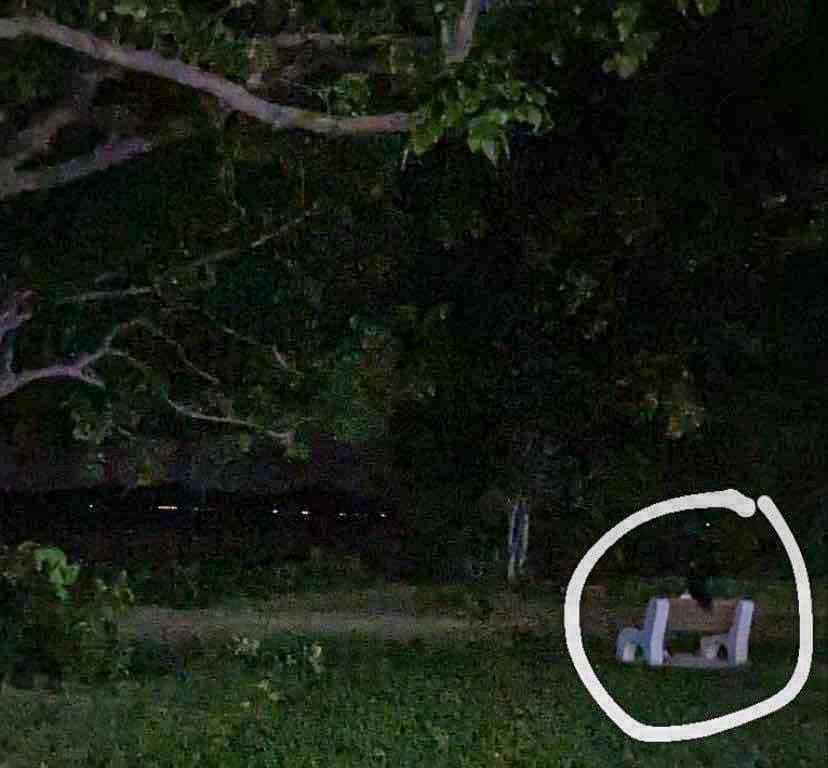 Speaking to Mothership, Umairah said there wasn't anyone else around the area when she was running past it.
The area she was referring to is near the infamous Api Api River, which is known for being "haunted".
Assumed it was a human
Umairah had assumed that the figure was a human being, so she didn't think anything of it.
But curiosity eventually compelled her to take a photo of the figure.
Umairah told Mothership:
"Why was there a woman just sitting by herself? She was just staring at the sea. That area was very dark. Very dark. And no one else was around."
After taking the photo, Umairah continued her run, though she noticed that the area was pitch dark with barely any lights.
Heard a faint voice
Soon after, Umairah, who had her earpiece on, heard a faint voice calling out her name.
The voice was repeatedly saying "Mai", a short form of Umairah's name.
"I had goosebumps and the hair at the back of my neck stood... I know it wasn't a human because there was no one else around."
As fear started to overcome her, Umairah called her husband and talked to him on the phone as a form of distraction while she continued running.
She also quietly recited some prayers to herself.
Fortunately, she managed to return home safely, without any other mysterious encounters.
No legs?
Following the incident, Umairah shared the photo she took with her friends and family.
That was when she realised that, upon zooming in, the figure appeared to not have any legs.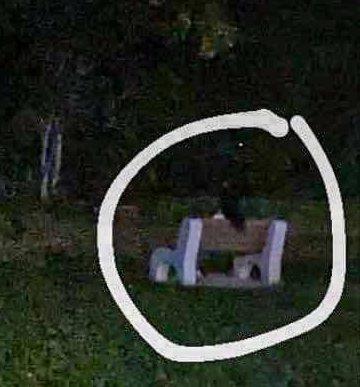 Umairah subsequently recounted her experience in a Facebook post, which has since gone viral.
She told 
Mothership
that she has been receiving messages from others Singaporeans who have advised her on the "haunted" areas she should avoid in Pasir Ris.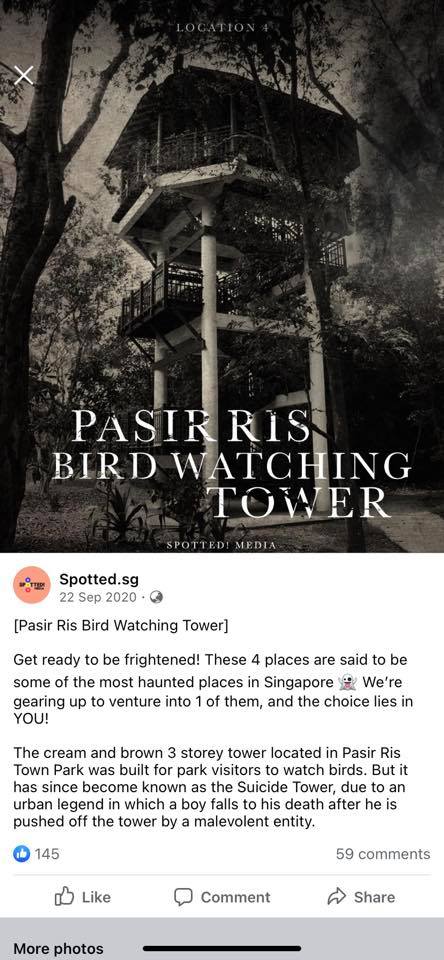 Some even claimed that they have spotted another mysterious figure in her picture.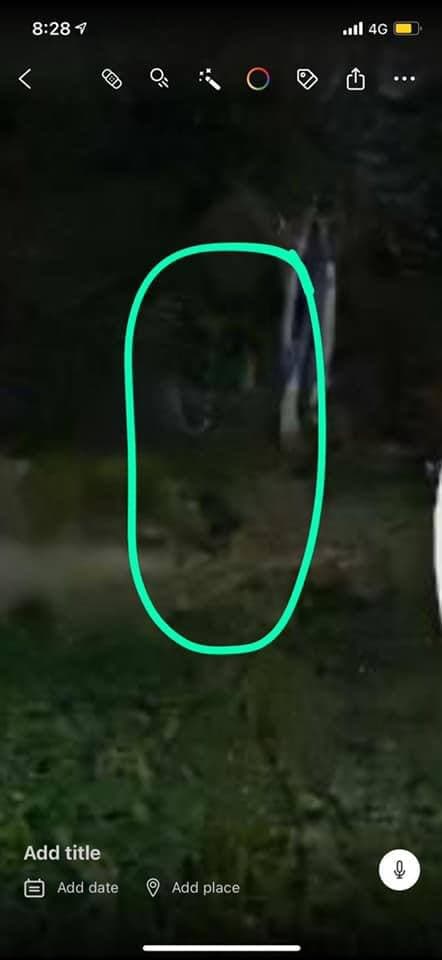 But one explanation as to why the woman's legs could not be seen could be because she had them folded as she sat cross-legged on the bench.
Not familiar with Pasir Ris
Umairah told Mothership that she had only recently moved to Pasir Ris in February 2021.
Hence, she was new to the town and wasn't aware of the "haunted" areas at the park.
In fact, she had noticed that during her run, other runners opted for a different route and avoided the area she had ventured.
However, she had no idea why at that time.
She said:
"I've been running along the same route for a while. But I usually run during the day. I happened to run at night this time round because I was busy earlier in the day."
When asked if she would still continue running along the same route, Umairah said that she would, but "not at night".
Top images from Nur Umairah/Facebook.
If you like what you read, follow us on Facebook, Instagram, Twitter and Telegram to get the latest updates.