The muscle man who appeared in the 2007 Mocca advertisement selling his home has reappeared in 2021 in another ad trying to buy a home.
The man, Ben Ha, 46, is also known as "Mocca Man".
He appeared then in nothing more than zebra print triangle posing bikini briefs 14 years ago, as he told viewers to look at his beautiful bathroom and his matching pipes, among other things.
New ad featuring Mocca Man
In a new video put up on June 7 by 99.co, a property portal, Ha looked none the older as he still appeared like prime Ha.
And the video worked as it was shared close to 2,000 times within four hours with a flood of memories hitting viewers en masse.
Ha's reappearance put nostalgia into the hearts of many, who probably at one point in the pre-social media age, were baffled by the sight of a grown man in almost nothing parade on national broadcast television, MRT stations screens and TV Mobile on buses every single day with bare nipples and waxed armpits galore and exposed.
Ha's pecs still looked oiled, with matching guns to boot, as he pulled off his classic poses from yesteryear in the new ad.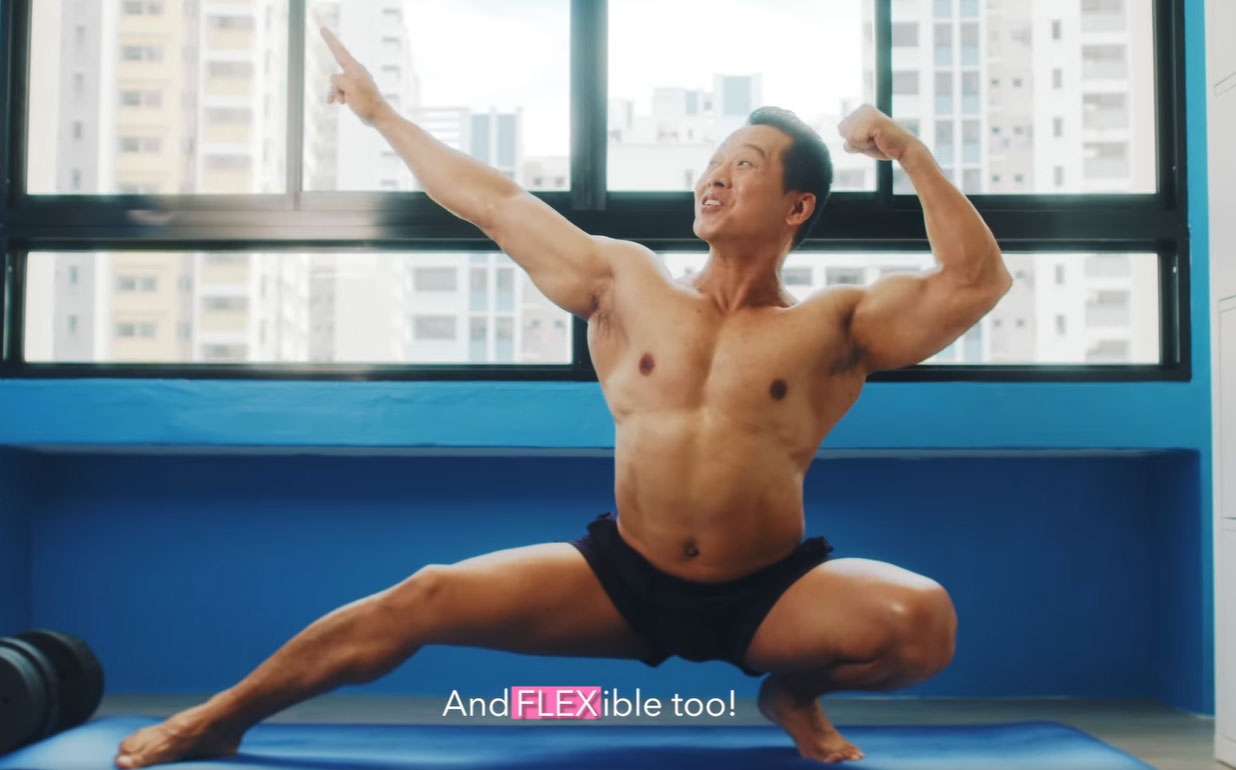 Real life bodybuilder
Ha is a consummate professional.
The Mocca ad was the first time he filmed for an advertisement.
He joined bodybuilding competitions since 1996 before his Mocca ad appearance.
Ha has been living in Singapore for 20 years, is in the hotel industry, and can speak conversational Japanese.
Top photos via Mocca & 99.co
If you like what you read, follow us on Facebook, Instagram, Twitter and Telegram to get the latest updates.