Follow us on Telegram for the latest updates: https://t.me/mothershipsg
As June presses on, the weather continues to be hot and humid, with temperatures reaching 35°C on some days.
To help keep migrant workers comfortable amidst the high temperatures, local community initiative ItsRainingRaincoats (IRR) has collected more than 80 electric fans so far to distribute to them.
New and used fans for migrant workers
On Saturday (Jun. 26), IRR posted on Facebook about a number of fans that they received as donations, which were distributed to migrant workers "in dire need of them to keep them comfortable as temperatures soar".
Speaking to Mothership, IRR founder Dipa Swaminathan said that they have received donations of more than 80 fans so far, some of which were used, and others were new.
In addition to donations of fans that come from members of public, one of IRR's volunteers also messages sellers on Carousell and other online platforms to ask if they would be open to donating their items to migrant workers for free.
Many are happy to do so, Dipa said.
Here are some photos of migrant workers with their new fans: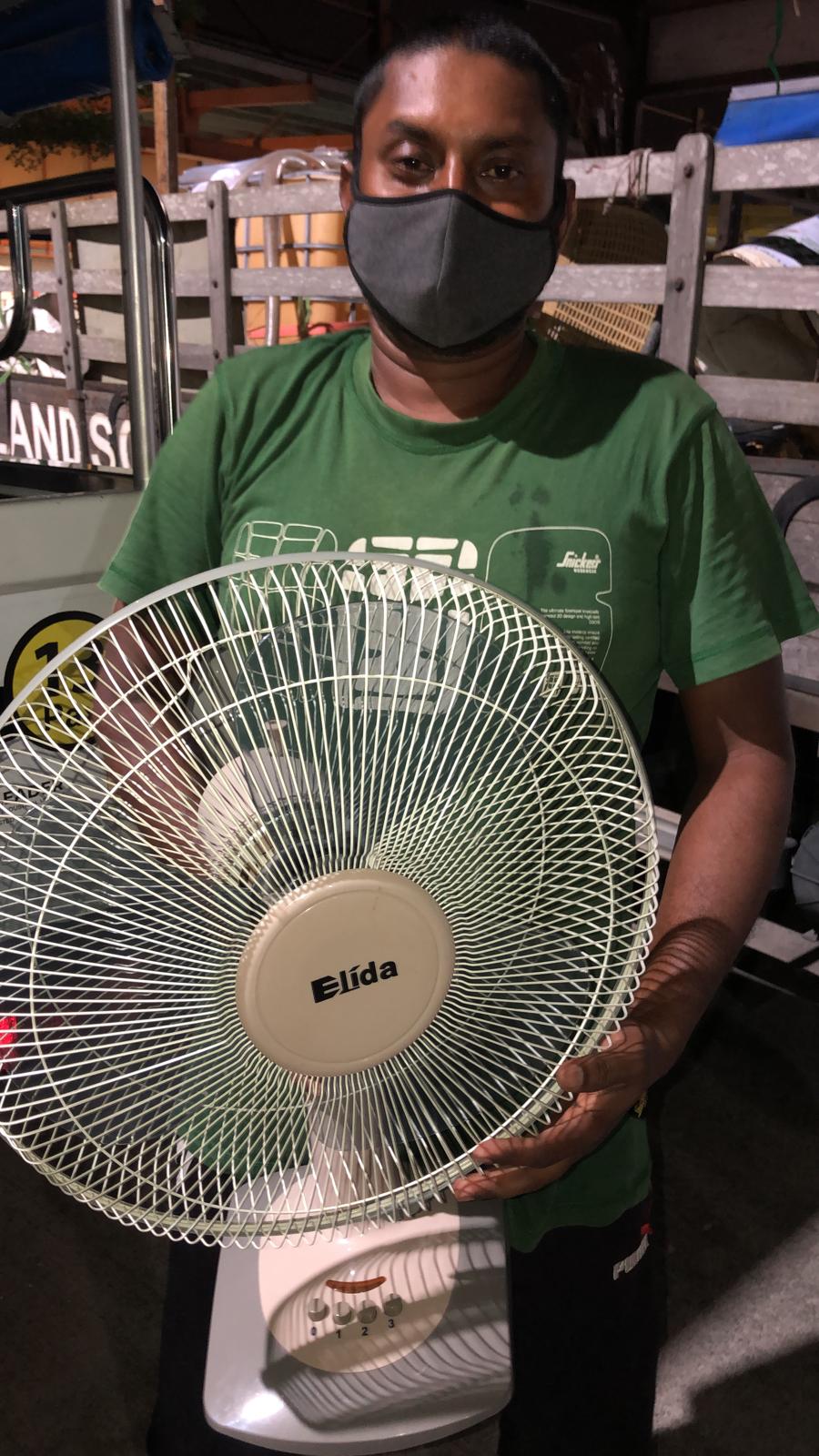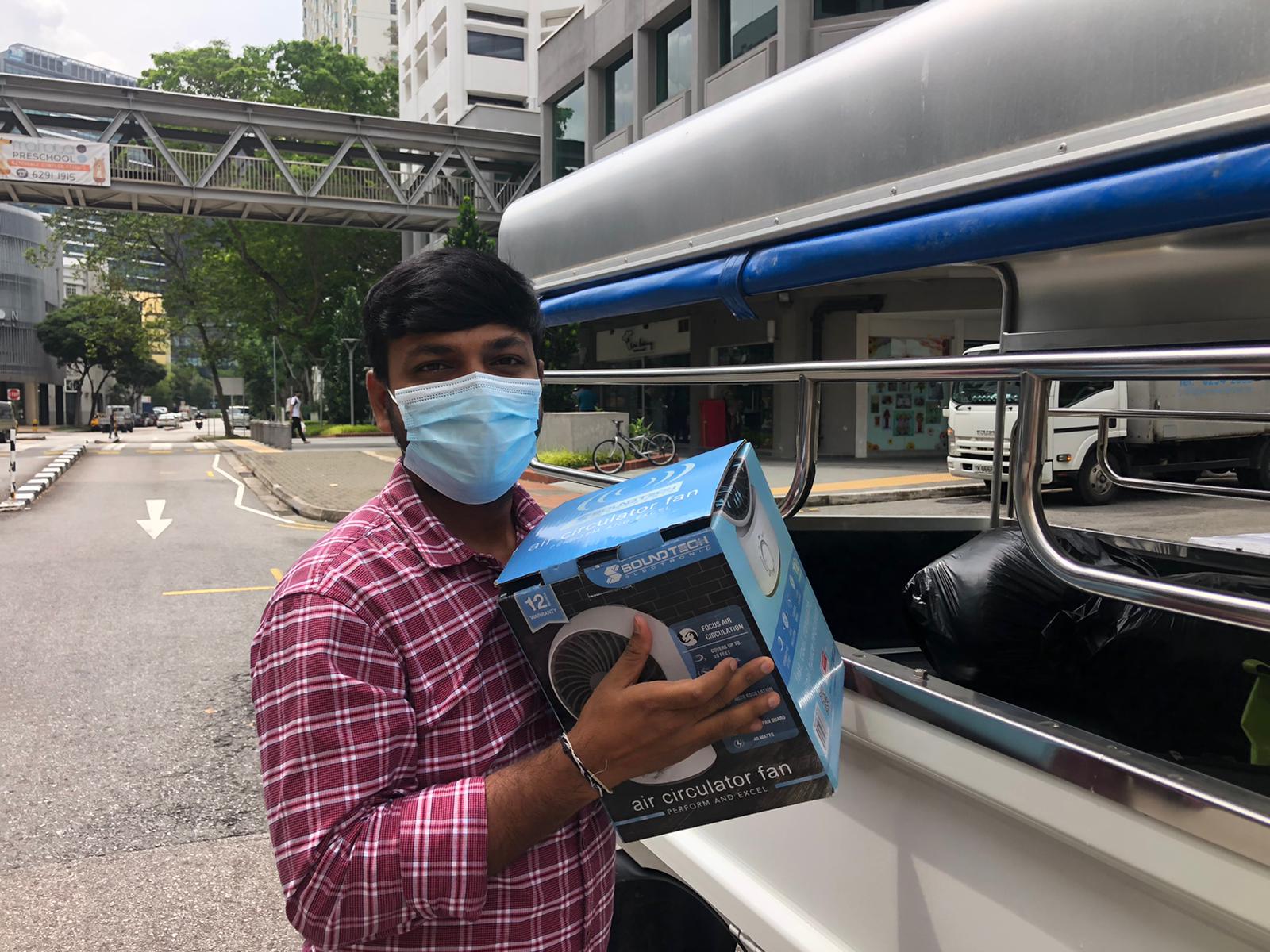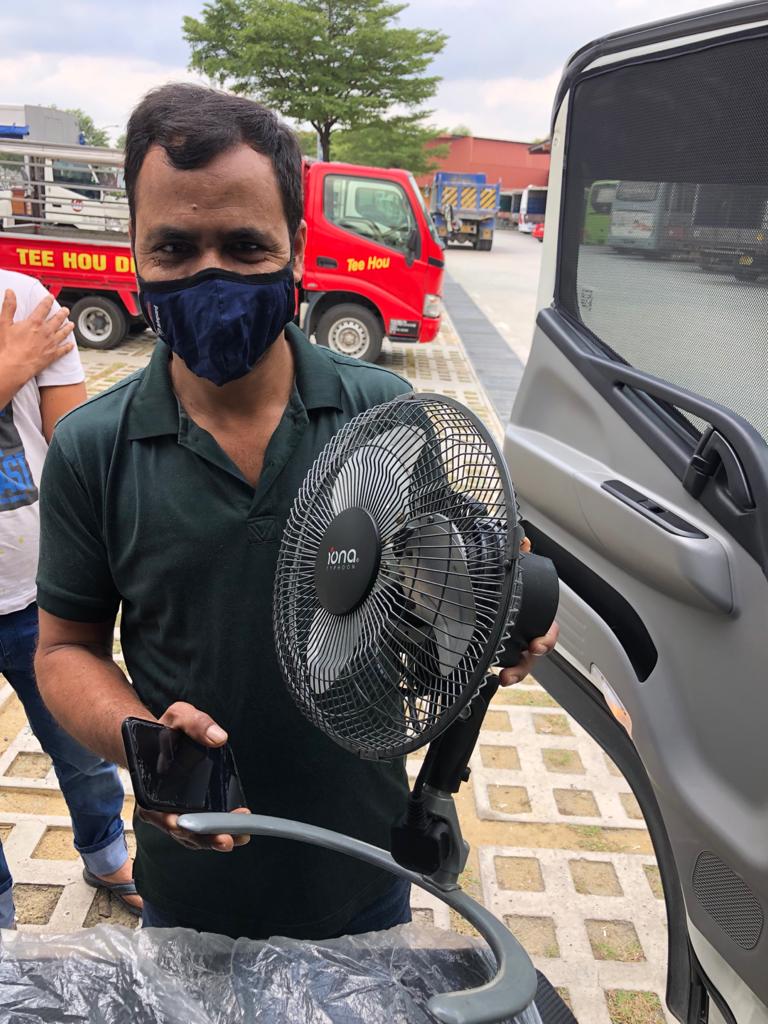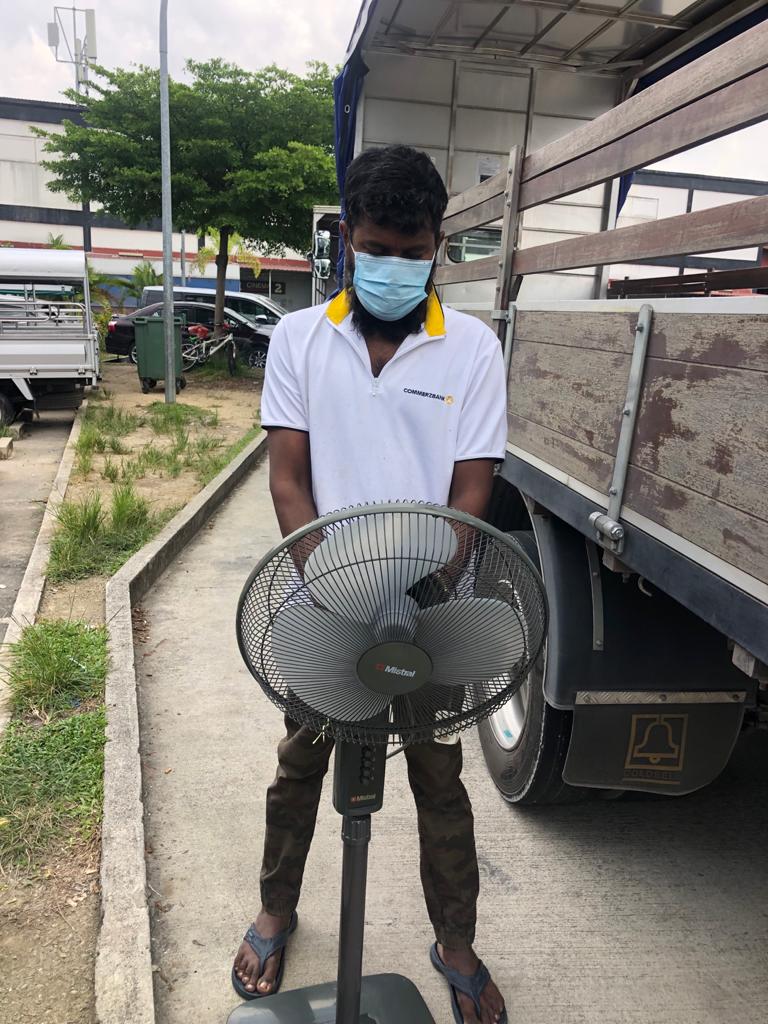 Other needs
In addition to more fans, Dipa said that IRR is in need of the following items, to give to migrant workers:
Sun protection arm sleeves (good quality, men's size)

Large, 2 litre water bottles

Masks

Electric kettles and cookers

Blenders

Toaster ovens and microwave ovens

Body wash

Instant noodles

Nuts, such as peanuts or almonds

Panadol

Vitamin C
In a Facebook post on Jun. 9, IRR had explained that migrant workers appreciate the cooling effect of sun protection arm sleeves while they are working under the hot sun.
However, due to low wages and restrictions on where they are allowed to go because of Covid-19, many may be unable to buy them for themselves.
"Donating excellent-quality pre-loved items to migrant workers meets two wonderful objectives," Dipa said.
"First, it saves these items from our incinerator and ultimately our landfill thus reducing our carbon footprint.

And second it allows migrant workers access to products they badly need but can't afford. Taking excess from where it's no longer useful and delivering it to where it's badly needed: what's not to love about that?"
You can find out more about how you can contribute on the IRR website here.
Top photos via ItsRainingRaincoats. 
If you like what you read, follow us on Facebook, Instagram, Twitter and Telegram to get the latest updates.