Follow us on Telegram for the latest updates: https://t.me/mothershipsg
Streaks of lightning flashed across the skies of Singapore on June 24, leaving photographers spellbound.
Between 7 to 7:30pm, Mothership reader Sohil Pothiawala, said about 30-40 lightning strikes were spotted at Lavender.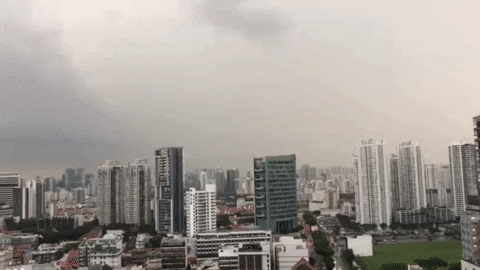 Surreal and striking
In case you missed it, here are some photos by avid lightning photographers in Singapore, a self professed group of "crazy" lightning chasers.
Speaking to Mothership, Jimmy Chin said that he grabbed his gear upon the first sight of lightning from his house in Bukit Batok.
While he had to wait for some time before getting his first shot, his efforts paid off.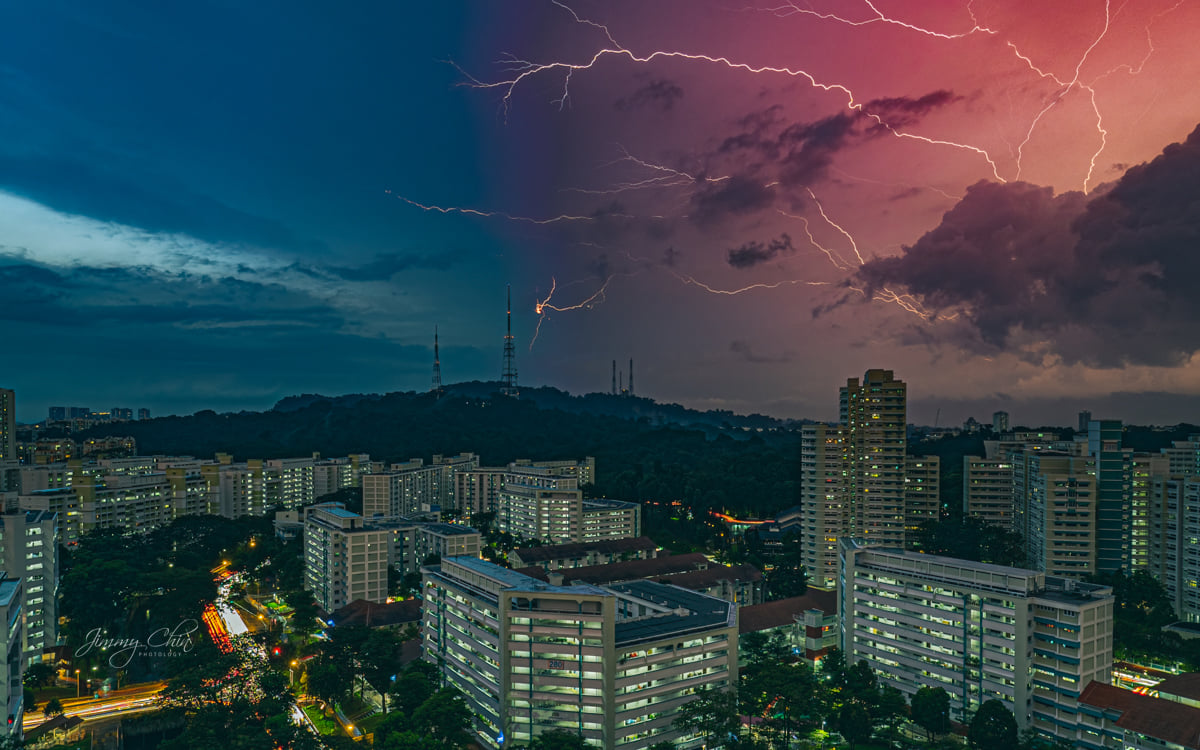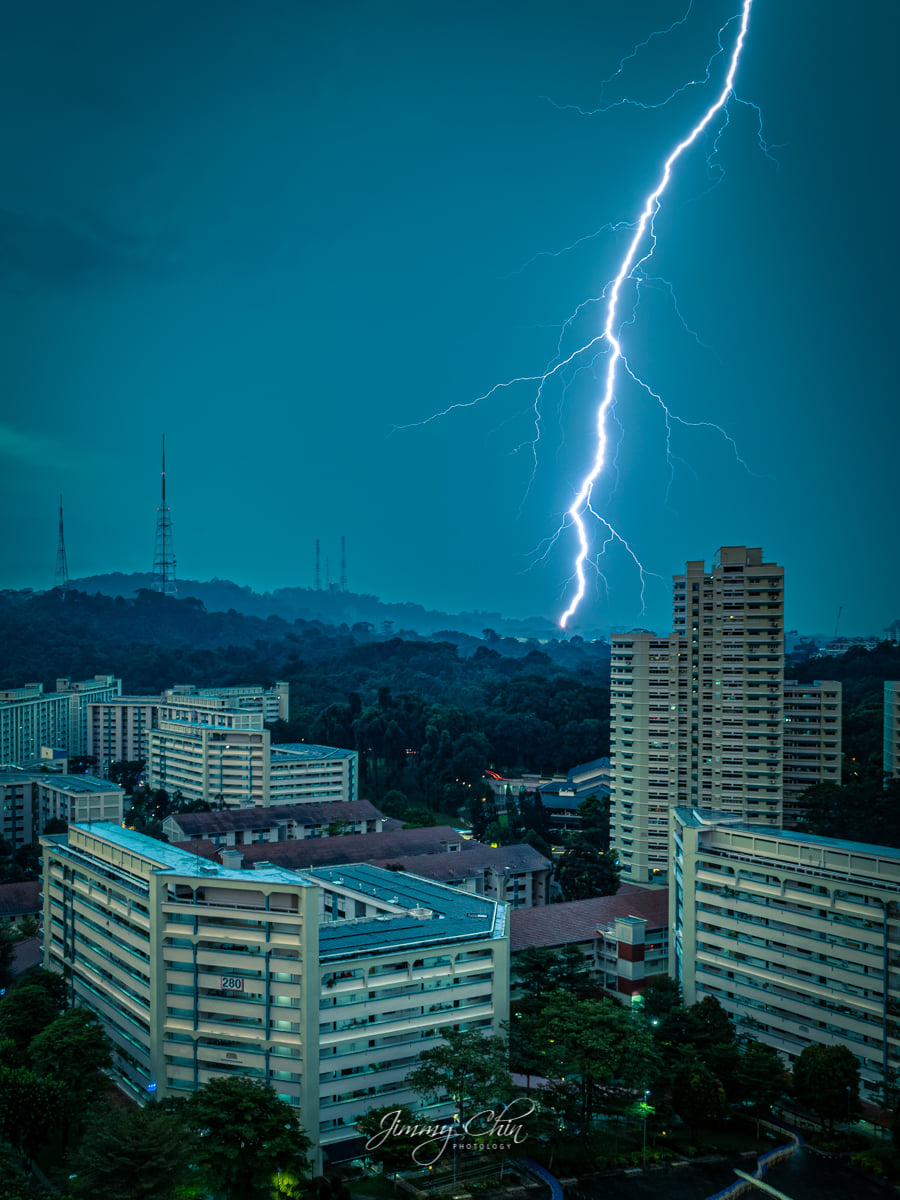 Jason Lee, was on his way home when he first spotted the impending storm. Like Chin, he swiftly made his way home to retrieve and ready his gear.
Through his setup, he managed to capture the sporadic and random streaks of lightning.
He shared with Mothership that he had stitched together ten different shots to achieve the photo.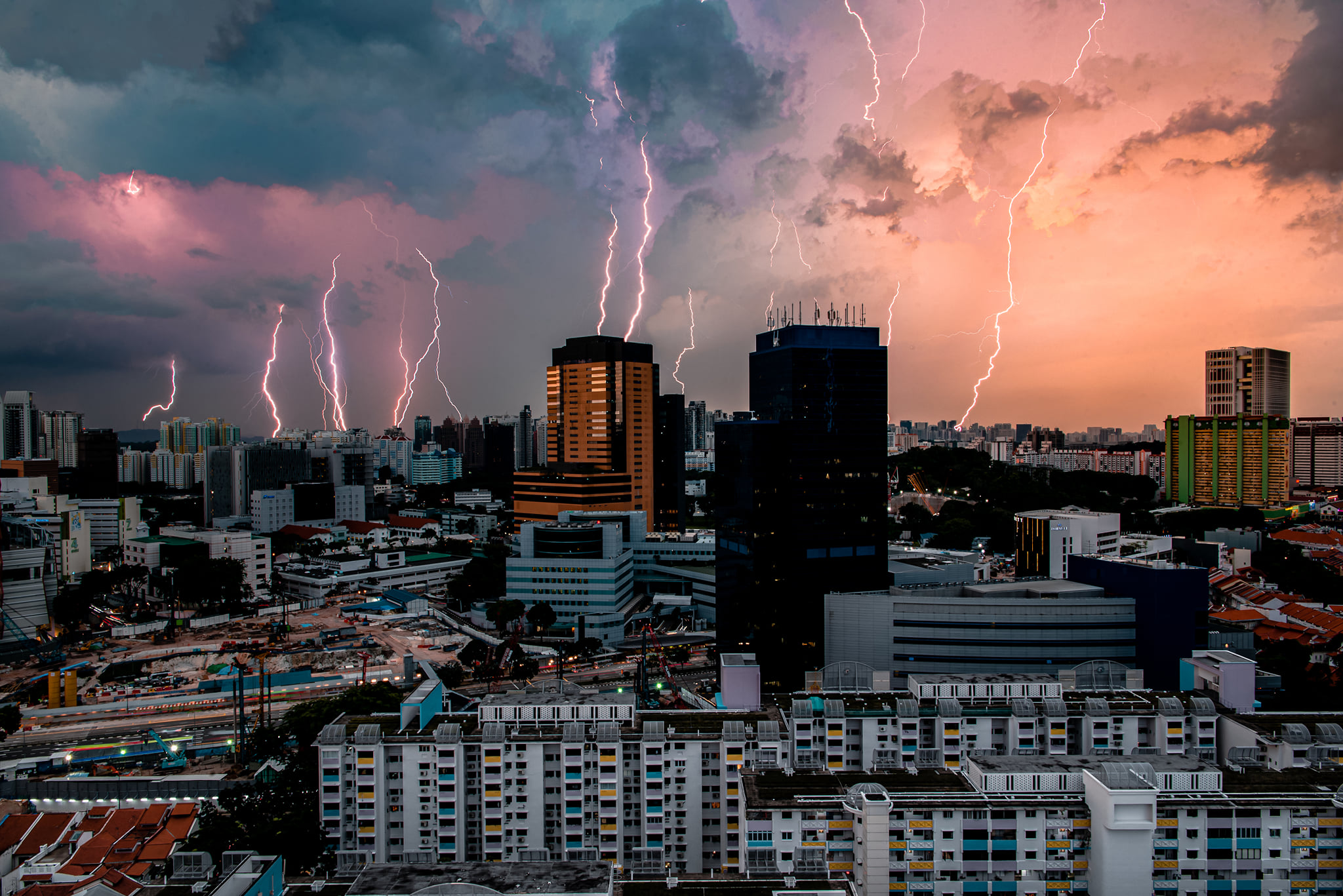 One Simon Lim managed to capture the lightning from his balcony at Marine Parade.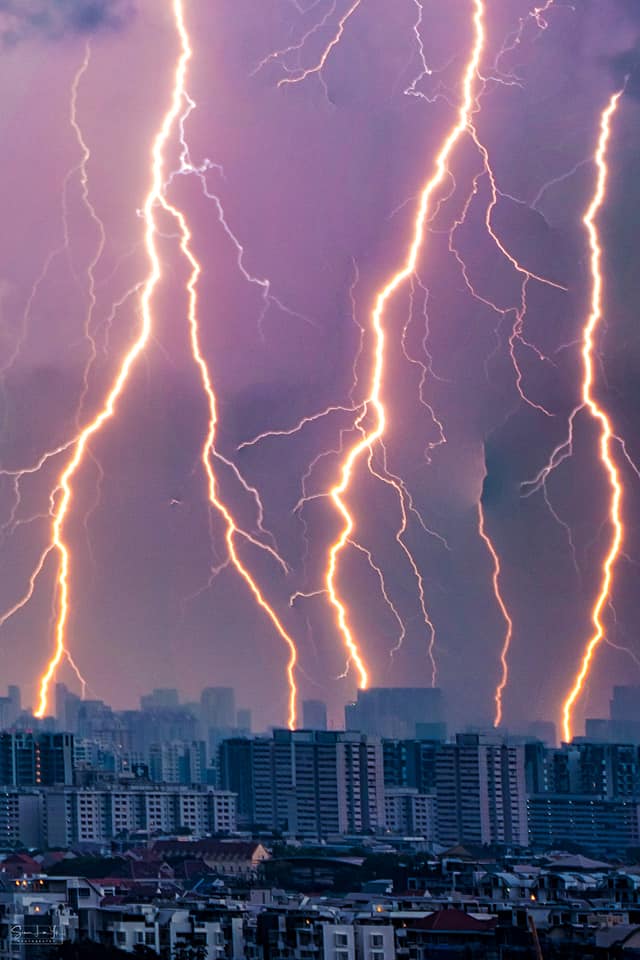 Using the "frequent streaks" of lightning from the storm, another photographer, Wong Liang Piow, created a composite photo of the lightning storm as seen from Bukit Batok.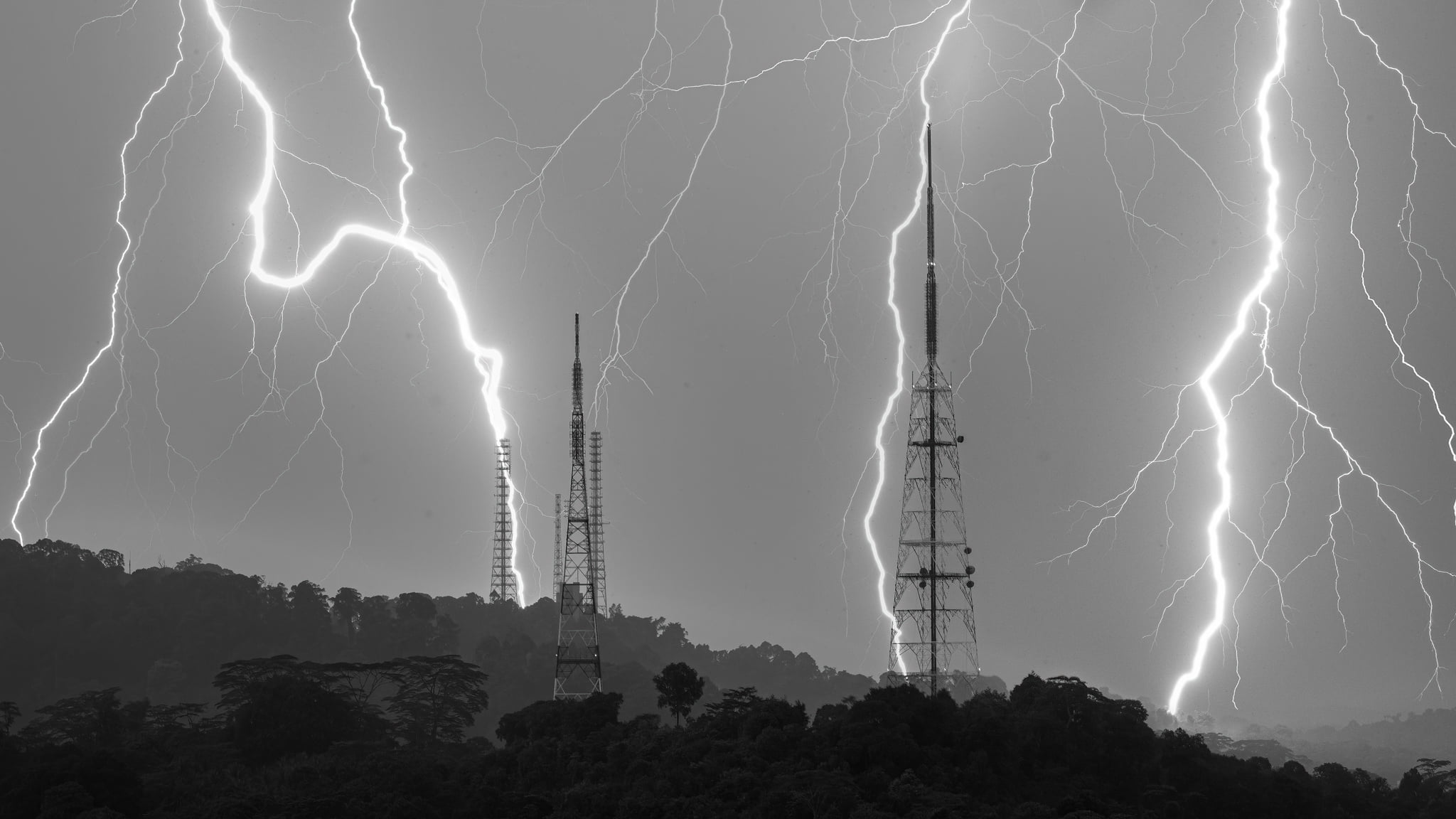 Despite the heavy downpour, yet another photographer Freeman Loke shared with Mothership he had shot this photo without a tripod as he did not want to miss the lightning.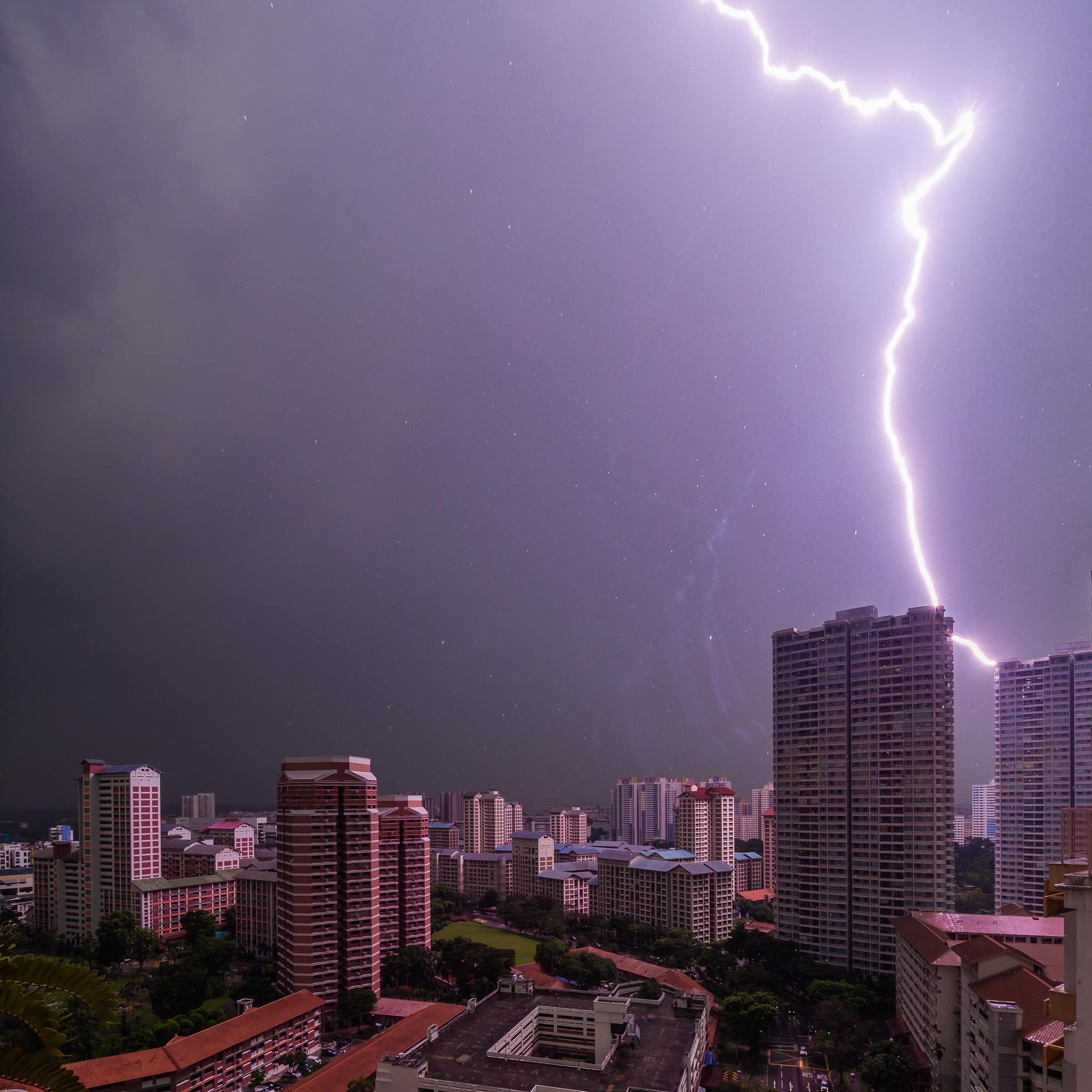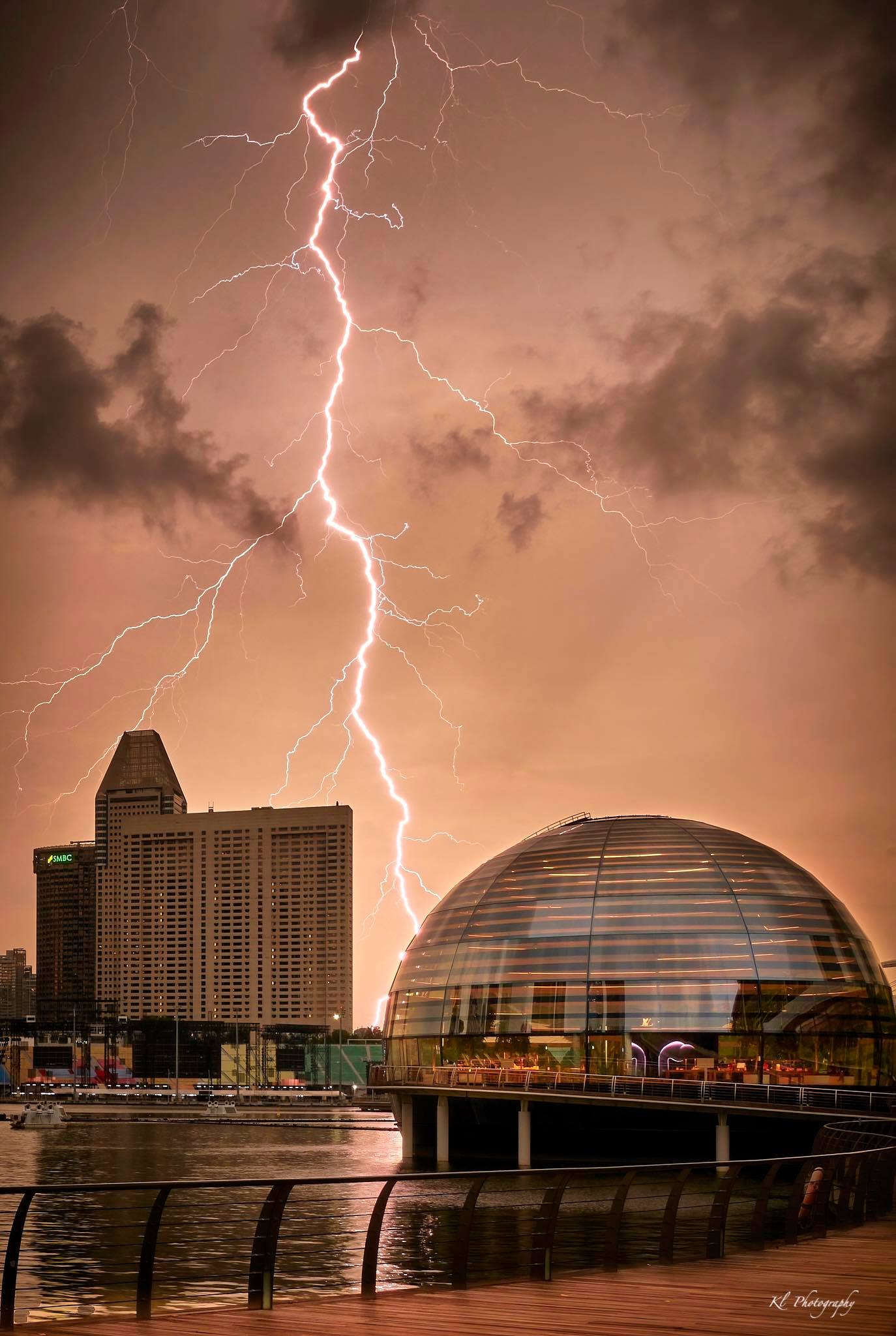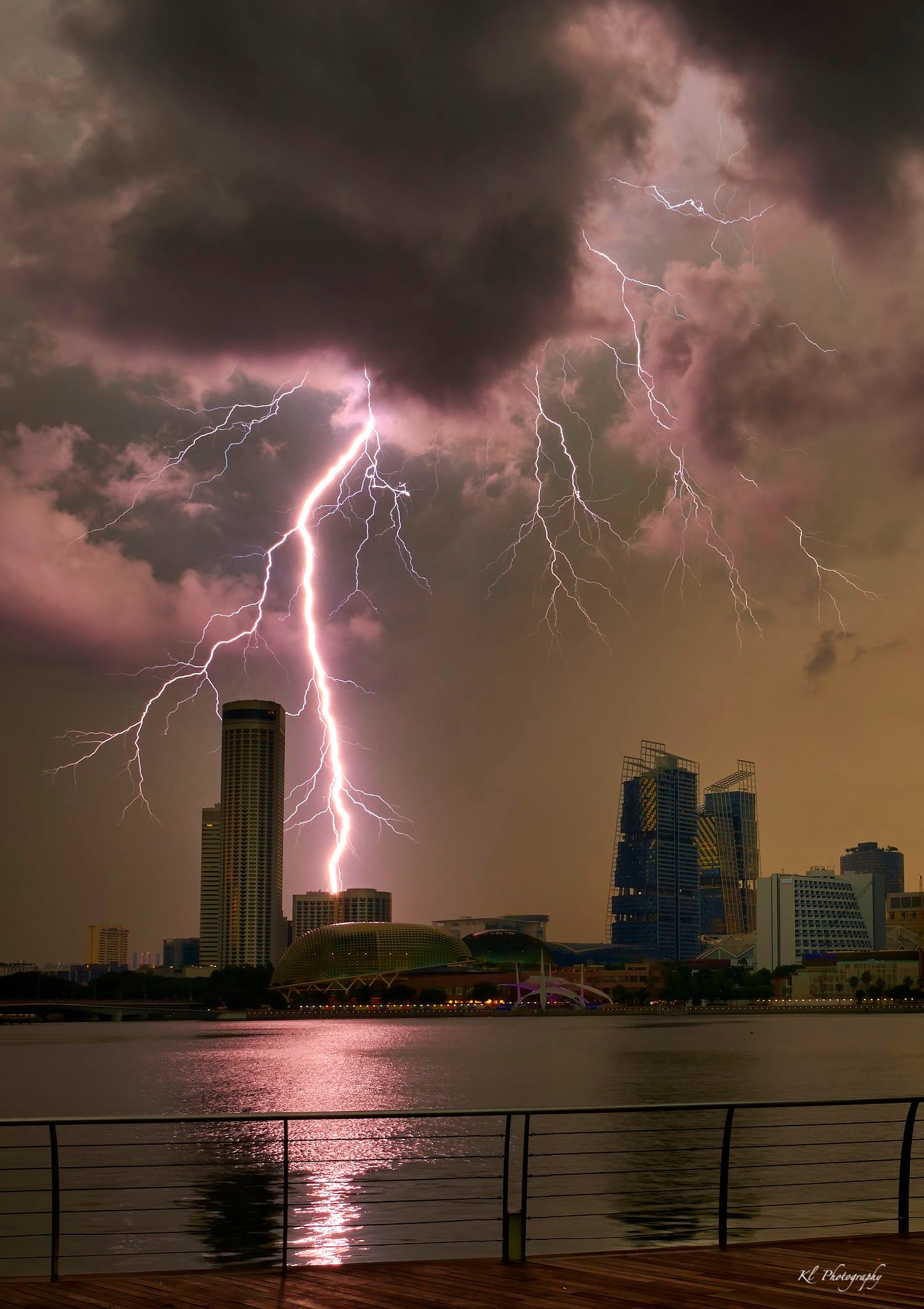 Try it for yourself
For avid lightning photographers in Singapore, the lightning storm was a spectacular visual treat.
The group of photographers start by actively tracking brewing clouds – a sign of a potential lightning show.
Lee used the myENV mobile application to assess the possibilities and the locations of lightning strikes.
Upon the signs of a looming storm, it is not uncommon for photographers in the group to rush down with their gear in tow to possible vantage points across the island just to sight and capture the magnificent storms, according to Lim.
Singapore has up to 186 lightning days on average a year.
Should you wish to chase after a lightning storm yourself, you can check lightning locations in Singapore through this nifty website.
However, do observe lightning safely by steering clear of electrical conducting items and avoid being the highest object during the event.
Related stories:
Top image from Jimmy Chin/Facebook and Jason Lee/Facebook

If you like what you read, follow us on Facebook, Instagram, Twitter and Telegram to get the latest updates.