This missing hamster poster has been going around in pet groups on Facebook.
Hand-drawn poster in Hougang
Instead of a printed photo of the missing hamster in question, it's hand-drawn.
Here it is.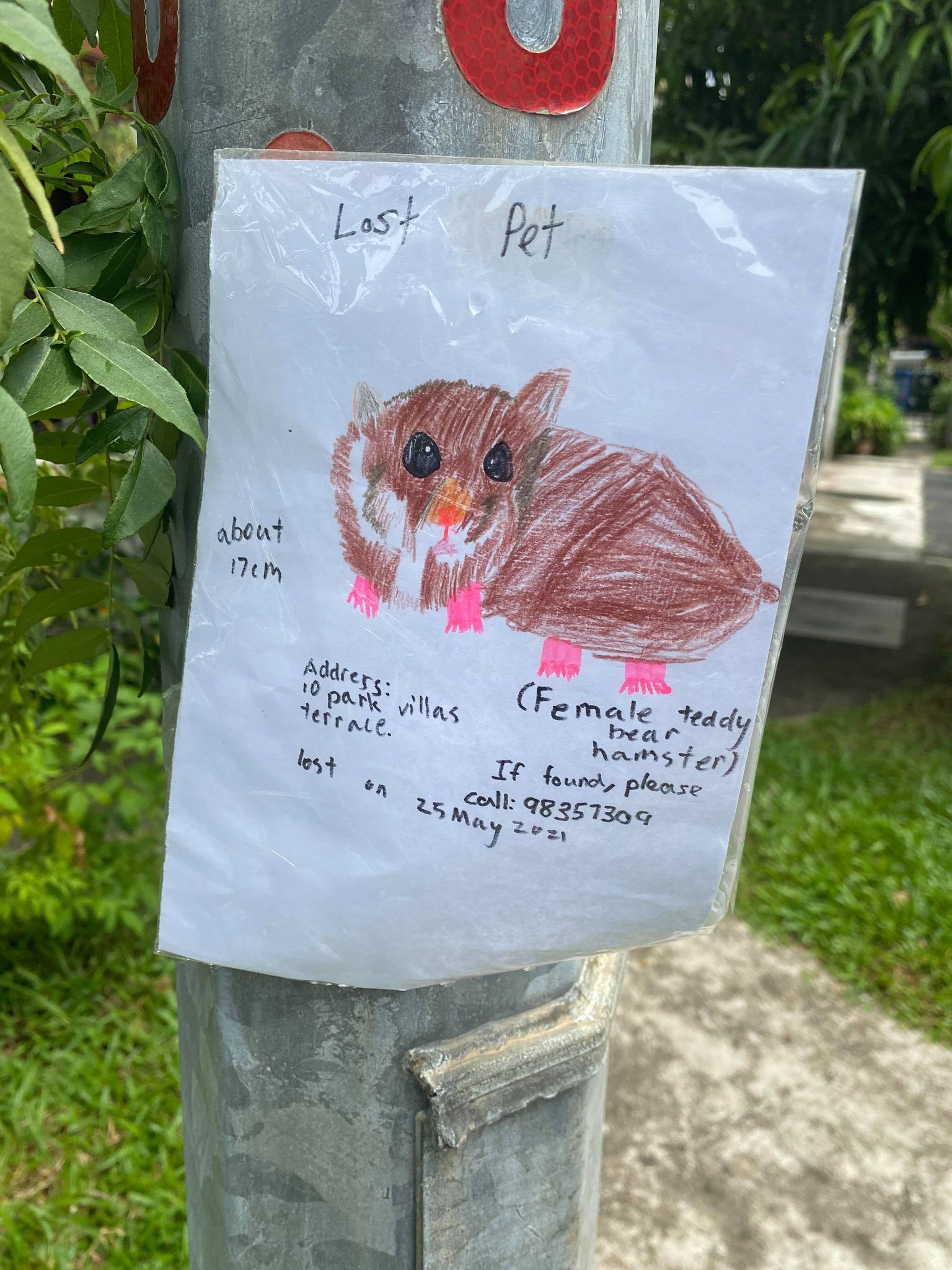 The poster notes that the missing hamster in question is a 17cm teddy bear hamster (a nickname for Syrian or Golden hamsters), and it was lost on May 25.
No printer at home, wanted to find it right away
Mothership contacted the girl behind the poster via the number on the poster.
The girl, who identified herself as Angela, said that her hamster had chewed its way out.
The hamster, whose name is 姐姐 (jie jie, or older sister), is a one-year-old hamster who is fairly big, she said.
Wanting to find the hamster right away but not having a printer at home, she drew the poster.
Unfortunately, she says that no one had sighted the hamster yet, but "a few kind people" had offered assistance to find it.
"Even if I can't find it, there's a lady who helped post the lost hamster [poster] on Facebook and an uncle who asked me about rehoming some hamsters that I would really like to thank", she said.
When asked about what she would like to tell the hamster when she finds it, she replied the following:
"Where have you been, you naughty hamster?"
Come back home soon, jiejie.
If you like what you read, follow us on Facebook, Instagram, Twitter and Telegram to get the latest updates.