Guide Dogs Singapore, a non-profit welfare organisation, took to Facebook to share that their guide dog team still faced rejections despite laws in Singapore permitting the use of guide dogs.
Guide dogs are permitted in food and beverage (F&B) establishments, public transport and private hire cars, according to Guide Dogs Singapore.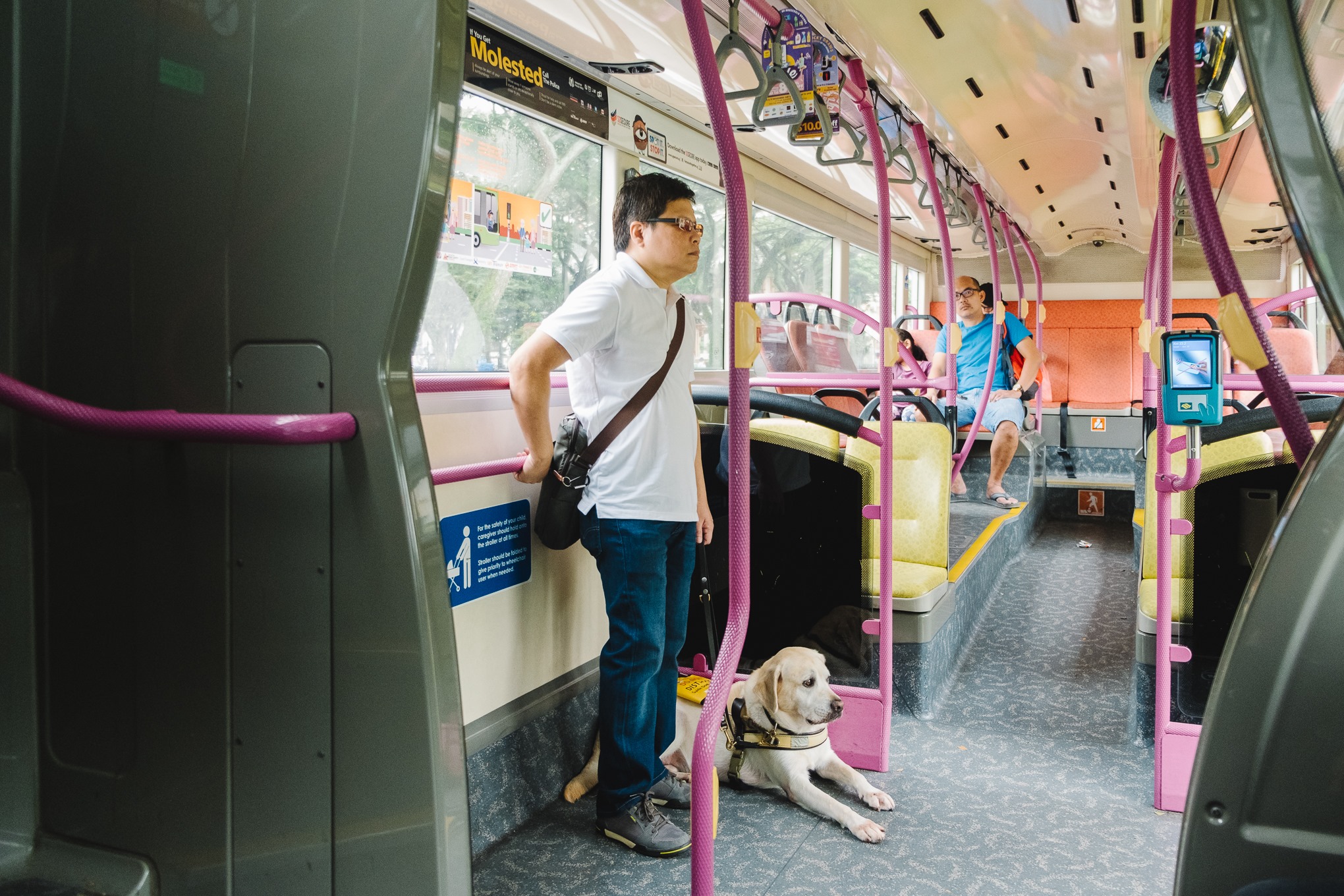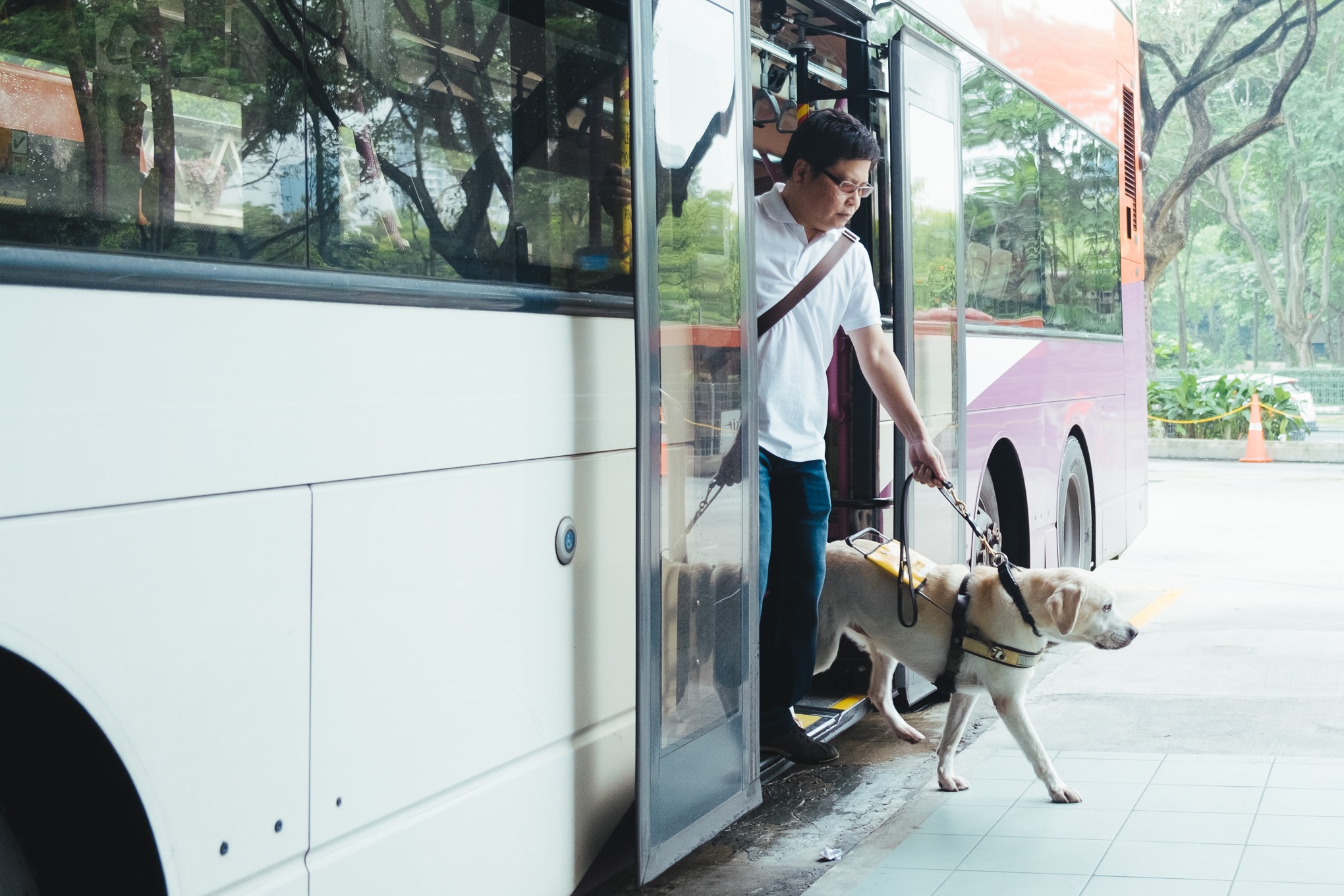 Unfortunately, due to lack of awareness, the guide dog team are still rejected from entering some shops and restaurants.
Guide Dogs Singapore explained that this impacts the social life of guide dog users.
Biggest rejection from private hire drivers
According to Guide Dogs Singapore, the biggest challenge they face today is the high rejection rate from private hire drivers:
"50 per cent of the time, our clients face rejection on a regular basis which is very distressful and disruptive to their schedule."
In response to an online comment, Guide Dogs Singapore explained that guide dogs are not classified as pets and are allowed by law on all modes of transportation.
They added that guide dogs are permitted on regular private hire rides and are not restricted to ride services for pets.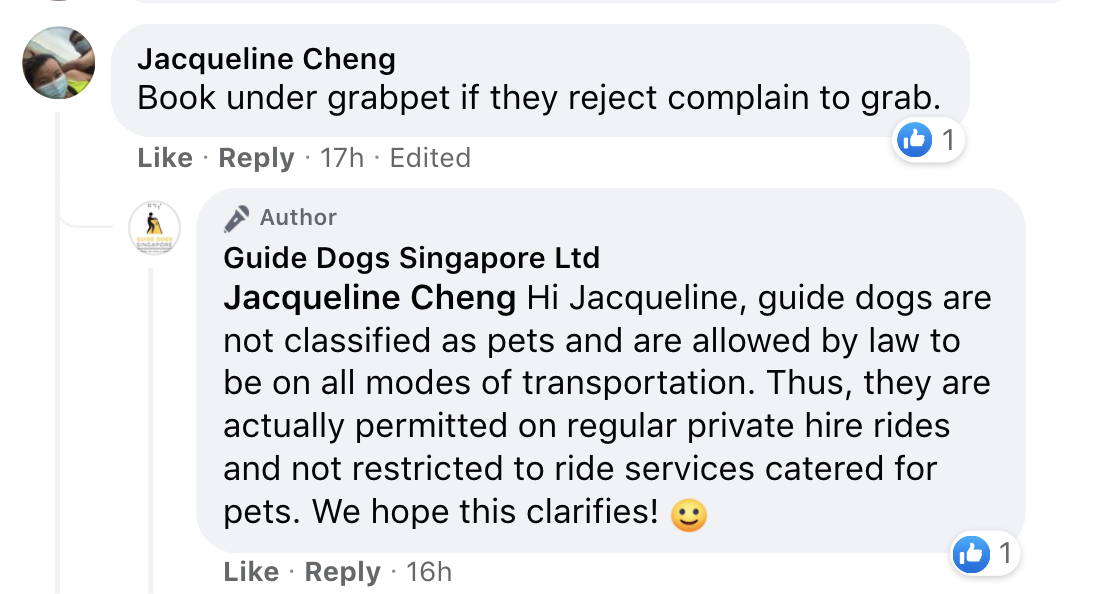 A look on Grab's website reveals that it encourages its GrabCar partners to accept bookings from passengers with guide dogs if they do not have religious or health concerns.
Similarly, Gojek encourages its driver-partners to accept bookings from passengers who are travelling with a guide dog.
Building a more inclusive society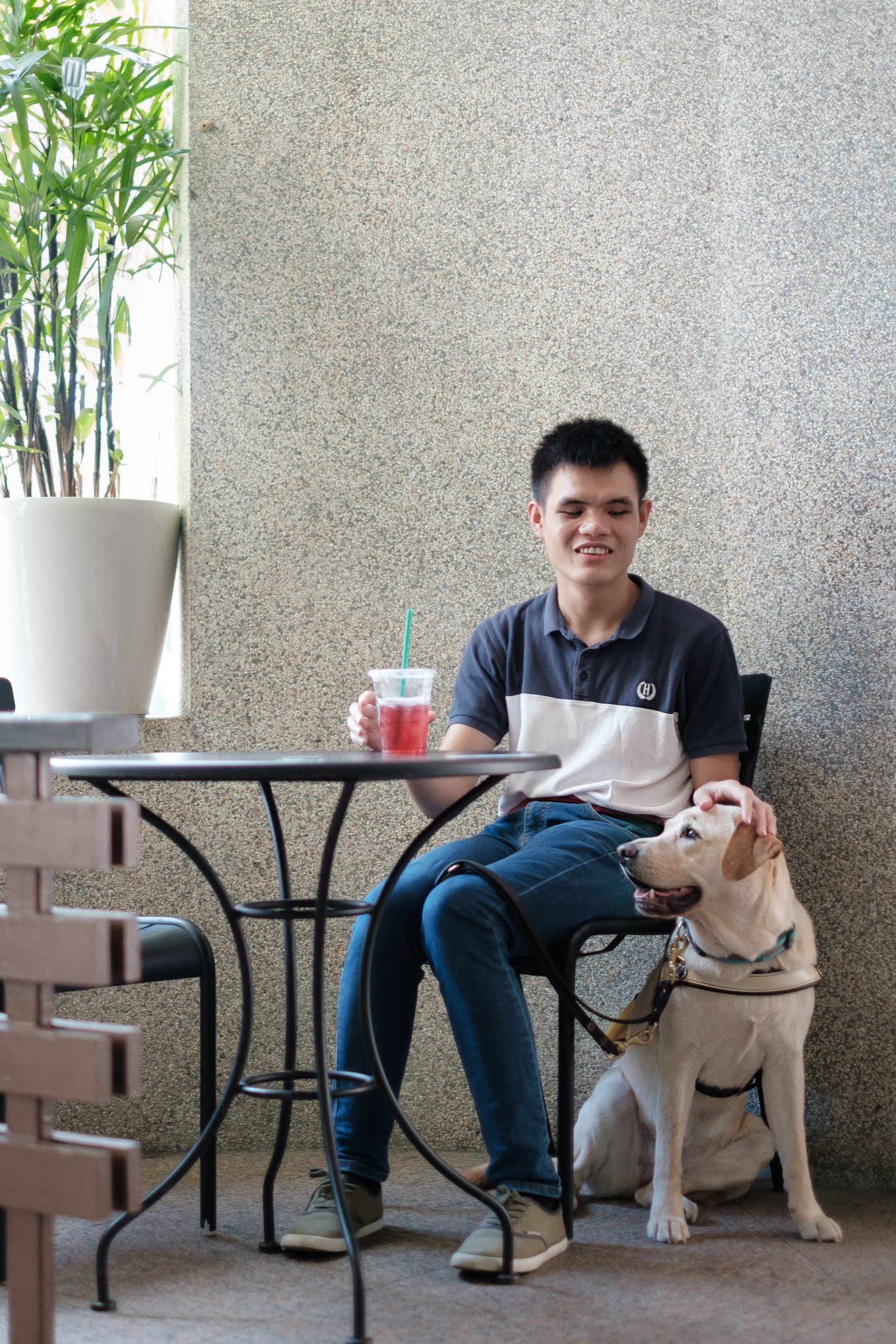 Guide Dogs Singapore aims to build a more inclusive society where those who are blind or visually impaired are able to reach their fullest potential.
In their post, they highlighted the importance of sharing the information with friends and family who are unaware of service dogs.
They also expressed their appreciation for all the support they have received and the kindness shown to those with visual impairment.
View the original post here:
Related articles:
Top photos via Guide Dogs Singapore/Facebook
If you like what you read, follow us on Facebook, Instagram, Twitter and Telegram to get the latest updates.