One man in Singapore has woken up to find his home flooded not once, but twice.
The culprit? His pet cat. Or cats. We'll never know.
Zul Taylor posted a TikTok on June 8 showing his flooded home.
In the kitchen, one of his pet cats, a Russian Blue, can be seen frolicking merrily in the water.
Zul says in the background, "I was just about to go to work. [To the cat] Hey, don't play! Just look, they're playing with the water."
Meanwhile, his other cats stare guiltily into the camera while laying on the furniture, away from the wet floor.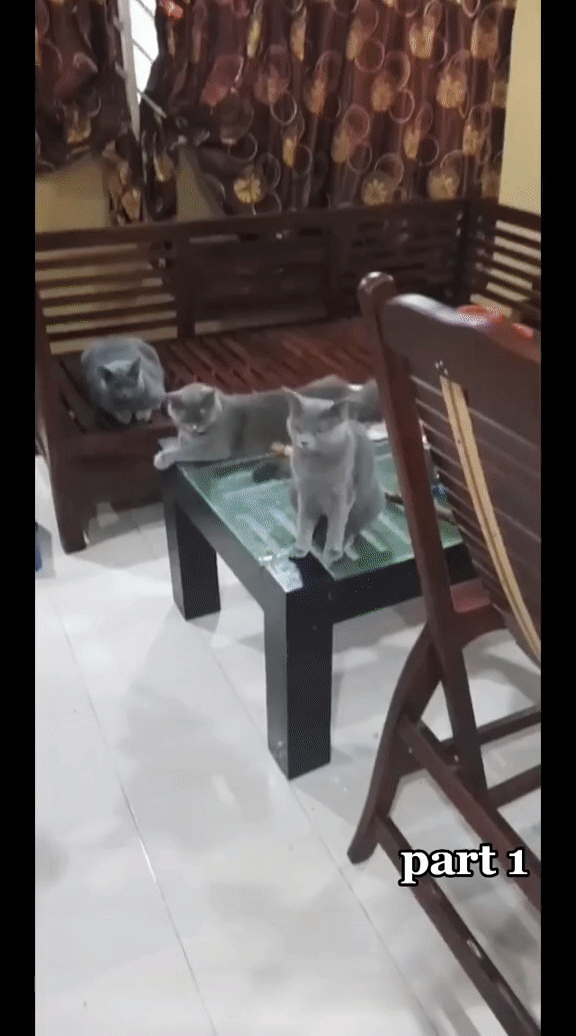 Culprit caught
In the second part of Zul's video, he wakes up to find his house flooded again.
This time, he realises that someone has turned on the tap and left the water running.
"I just woke up. I heard – who switched on the tap? I'm at home alone. Look guys, it's flooded again. I need to go to work."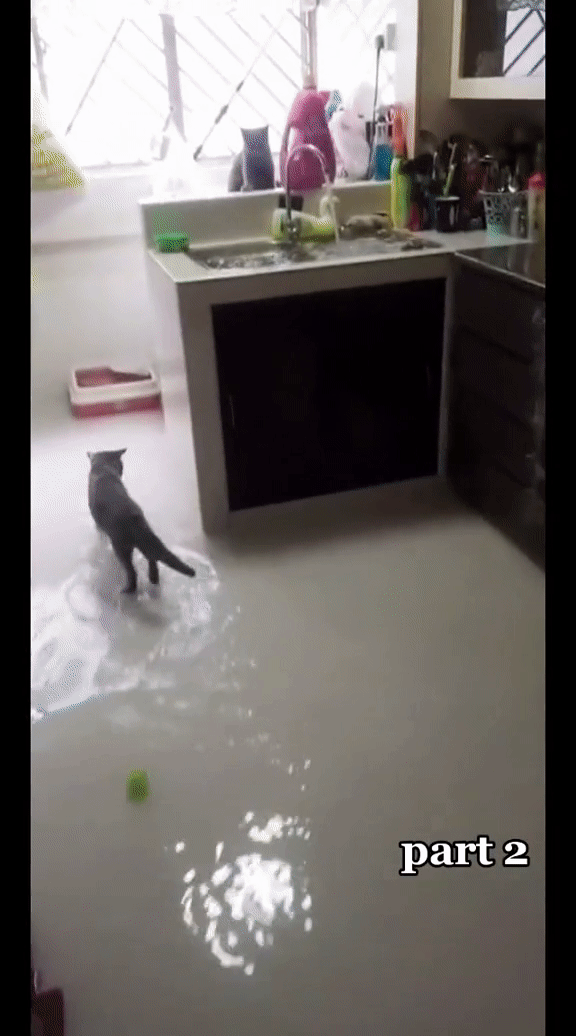 He then asks his cats repeatedly, "Who left the water running?"
At the end of the video, Zul reveals that this is the second time he has woken up to a flooded home.
In response to the TikTok, one commenter speculated the cats might have wanted to make their own swimming pool due to the hot weather.

Another predicted a sharp increase in Zul's water bill for the month.

Another user asked a very pertinent question: how Zul could even tell his cats apart?

Zul was the same guy who, in 2018, was interrupted by some salacious moaning while burying another one of his pet cats.
RIP.
Top photos via @zultaylor/TikTok
If you like what you read, follow us on Facebook, Instagram, Twitter and Telegram to get the latest updates.