Follow us on Telegram for the latest updates: https://t.me/mothershipsg
Baking competition "Crème De La Crème" has recently concluded its semi-finals on Mediacorp's Channel 8.
However, some viewers were unhappy about the verdict by the show's judges and hosts, veteran actresses Fann Wong and Jeanette Aw.
What happened?
During the episode that was aired last week, four contestants were tasked to recreate a strawberry tart by dessert chef Janice Wong within one and a half hour
Wong was also on the panel of judges for this episode.
However, a hiccup occurred when a contestant named Ean accidentally took the mousse that was made by another contestant, named Angie.
When Angie discovered the mix-up, both parties agreed to used each other's mousse for the competition, in the interest of time.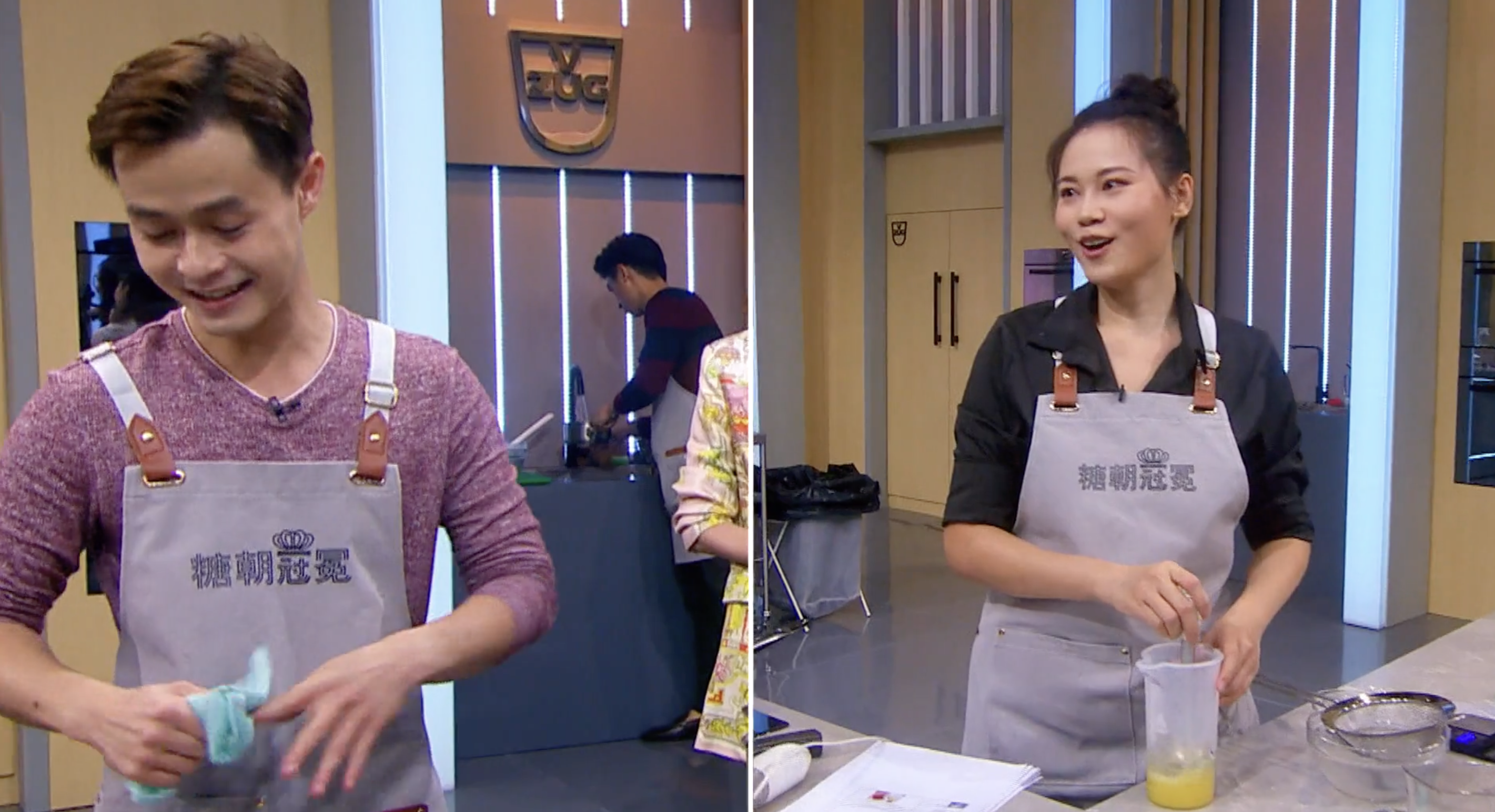 At that point, the judges were put on the spot, and a question on how to judge the two contestants fairly arose from the incident.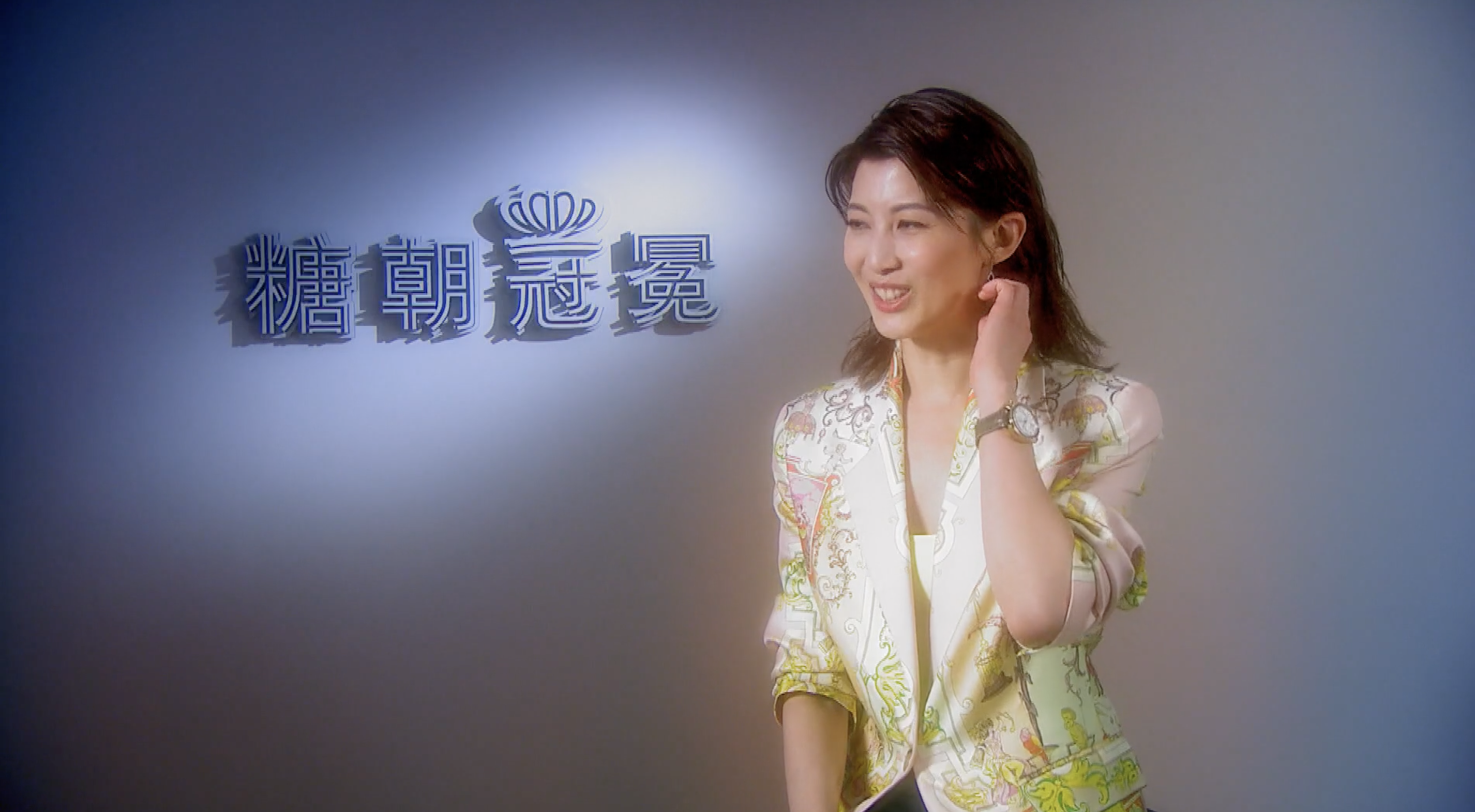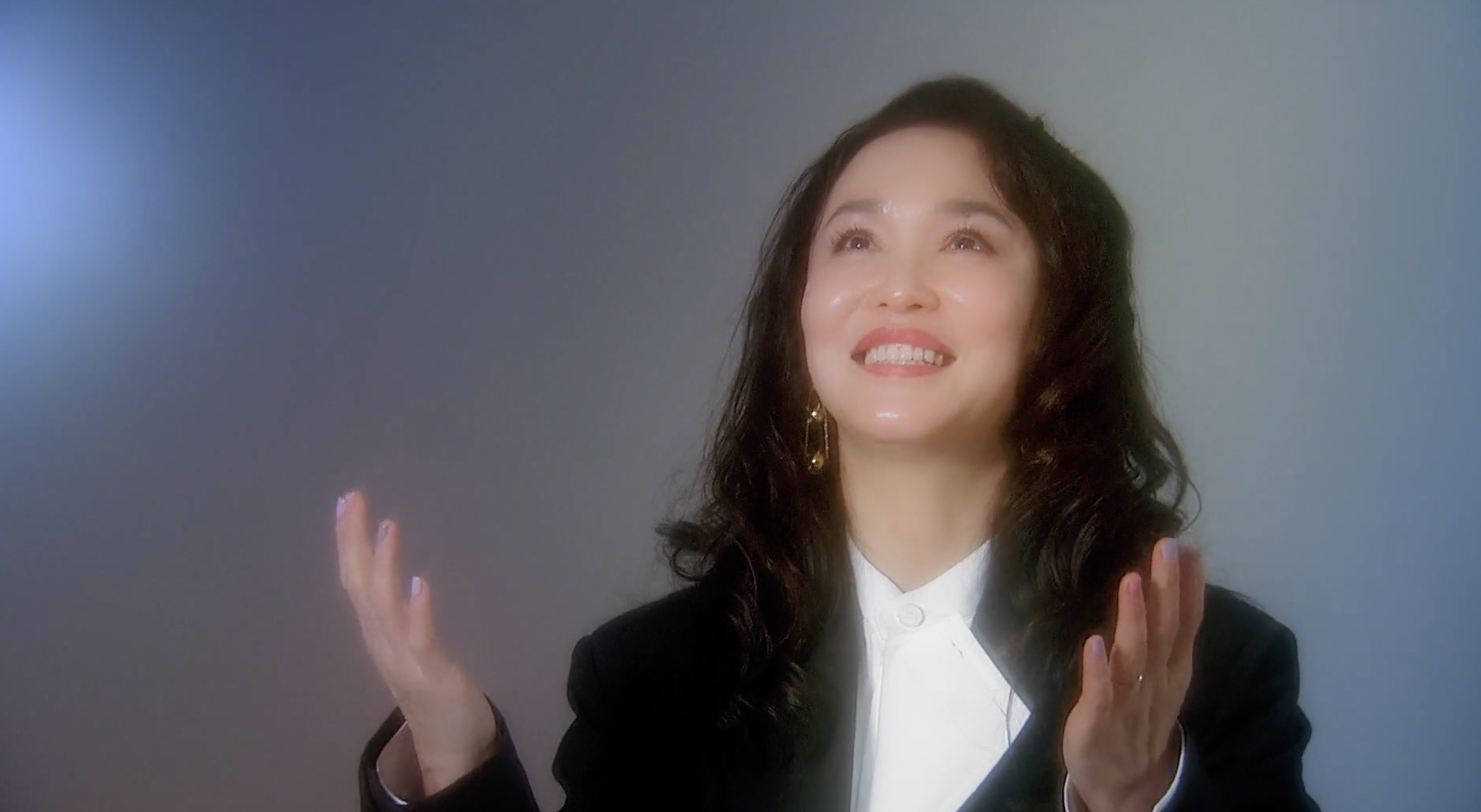 Angie subsequently had trouble removing the cling wrap from the mousse after the freezing process.
One of the judges explained that this could have happened because there were folds on the plastic cling wrap when the mousse was poured onto it.
Later in the episode, pieces of cling wrap were found in Angie's tart served to the judges, and she was eliminated as a result.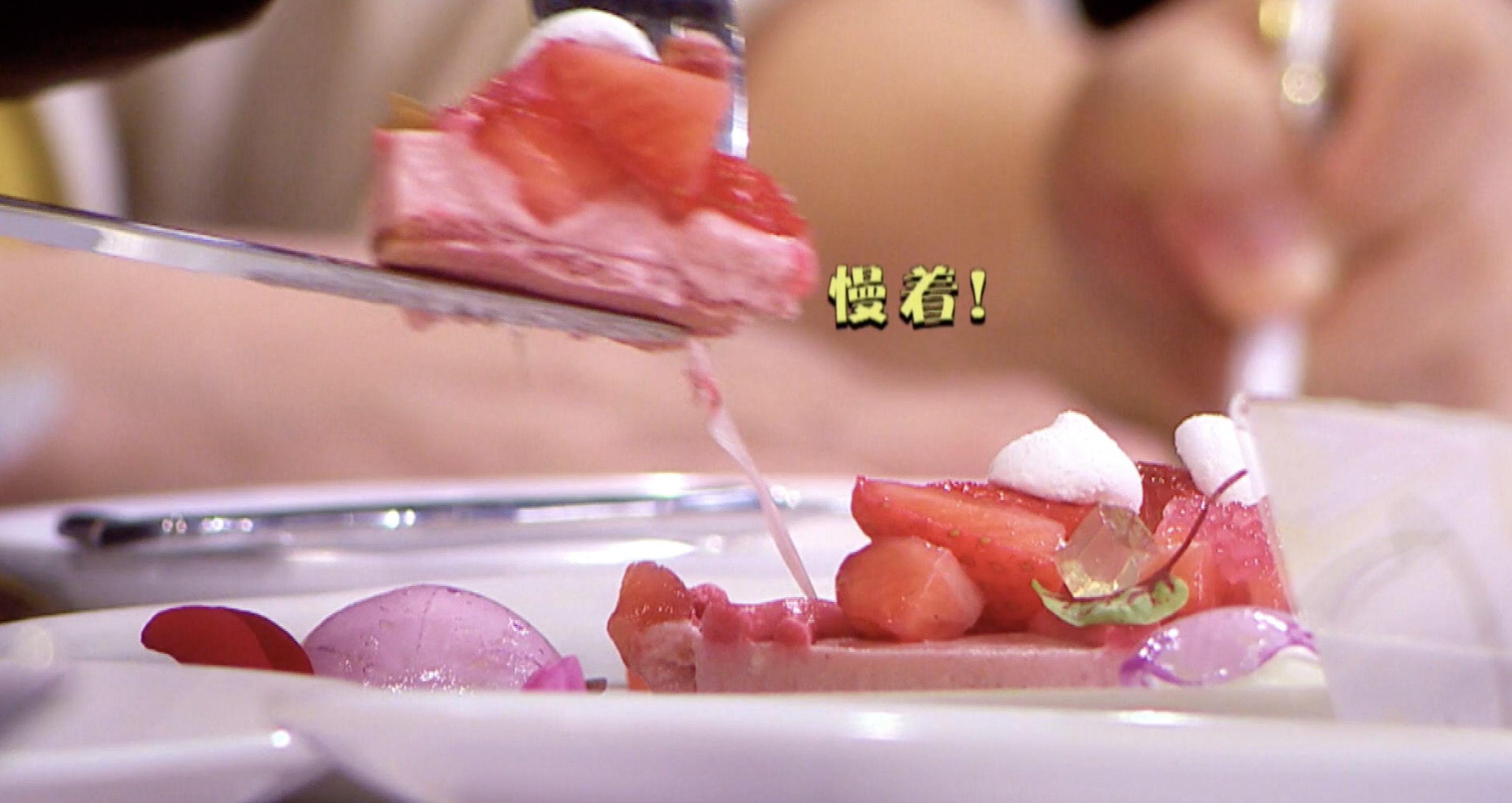 Viewers felt it was unfair
After Angie was eliminated, many viewers left comments saying that the outcome was unfair.
Here are some comments left on Fann's and Aw's recent Instagram posts: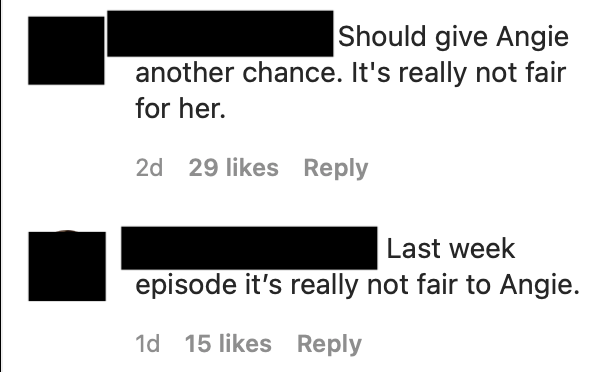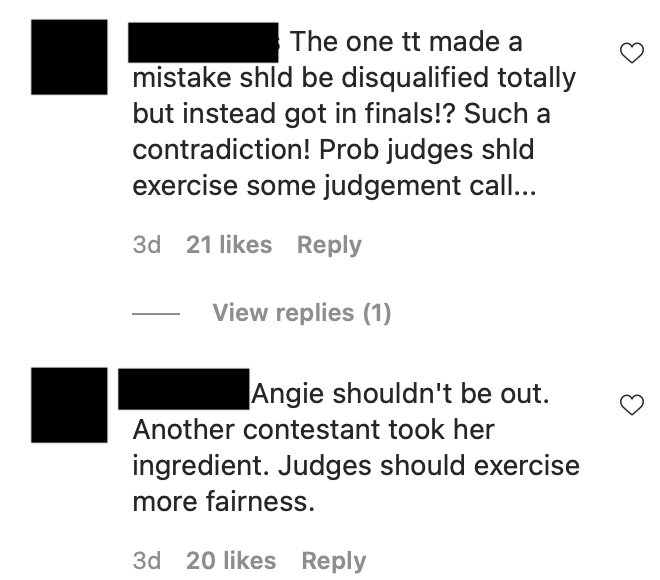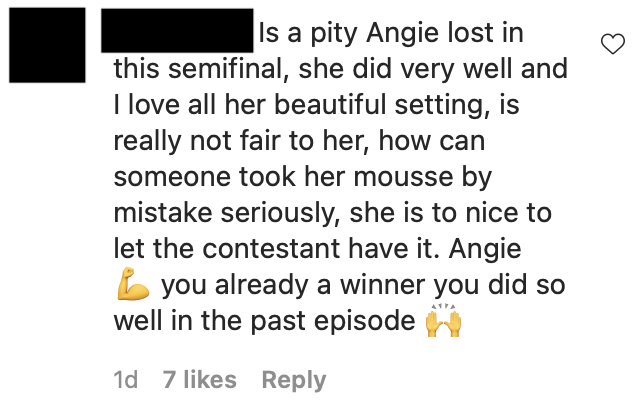 Eliminated contestant hopes viewers can "take it easy" on this incident
On June 26, Angie wrote an Instagram post to address this incident.
She reiterated that time constraint is the key reason why she and Ean decided to continue the competition that day with their mousse swapped.
Angie also acknowledged that it was her responsibility to check her dish before presenting it to the judges, and thus accepted their decision to eliminate her.
She added that Ean received snide remarks after the episode was aired and urged viewers to "take it easy" on him as it pains her to see a friend in such a difficult position.
Here's what she wrote in full on Instagram:
"3 Days after the telecast of Semi finals...

First of all, I would like to thank everyone that has show support to me by following and liking my posts.

Secondly some words has been in my mind for quite sometime now, I hope this can reach out to more CDC audience.

In this competition, we are racing against time, the pressure is on and the time is real.

As time is ticking we do not have a second to think on the spot if it's possible to redo as this would require an extra time for making two components. Thus both Ean and I agreed that we should move on with our dessert without getting much delayed.

As a chef, I am responsible to make sure I have checked my dish throughly before serving, this could not be anyone else's fault.

Getting to know everyone has been a great pleasure, we have came together purely by the love towards baking. Being a friend of Ean, I truly hope that everyone can take it easy on this incident. Seeing a friend get caught in such a difficult position is really painful, I believe most of you could relate to us."
Mediacorp and Fann Wong respond
In response to this incident, Fann said that the competition should not be seen as a destination but part of a journey for these passionate bakers to gain experience, 8 Days reported.
In response to Mothership's queries, Mediacorp revealed in a statement that coloured labels were used to identify contestants' trays.
The broadcasting station added that it does not condone cyberbullying and that the judges' decisions are final.
"On the mousse base incident, we would like to clarify that coloured labels were used to identify all the contestants' trays. When contestants Ean and Angie took the wrong trays of mousse, they were given the option to prepare their mousse again, but they mutually agreed to continue with using each other's mousse. Hence, the competition proceeded and the judges' decisions are final. Mediacorp does not condone cyberbullying."
Top image via Fann Wong's Instagram and MeWatch screenshots
If you like what you read, follow us on Facebook, Instagram, Twitter and Telegram to get the latest updates.